Encouraging on-court acceleration, the Nike Kyrie 6 provides locked-in support, responsive ride, and admirable grip. However, the price tag is too high for a model that has some notable deficiencies.
Pros
Great traction
Locked-in support
Responsive
Durable
Stylish
Cons
Break-in is needed
Not for hard landings
Nike Kyrie 6 review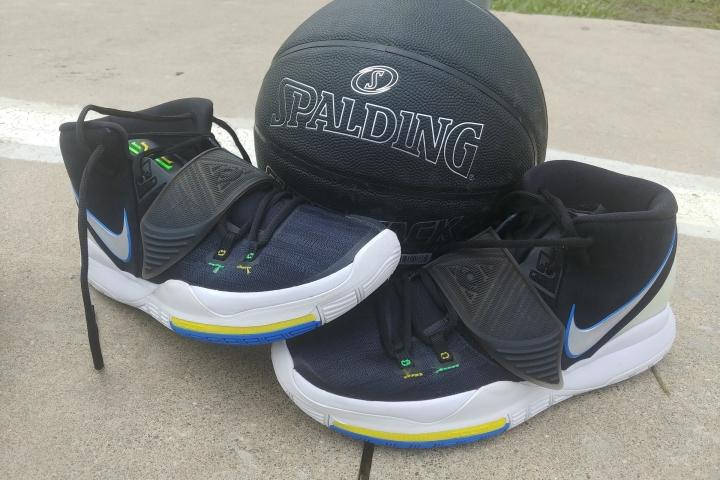 Who should buy it
With the aggressive traction, responsive midsole, and locked-in support, the Nike Kyrie 6 is best-suited for guards and wings.
Who should NOT buy it
Do not buy this shoe if you need a lot of impact protection on the court. Big men and highflyers may consider something from the Kevin Durant signature shoes.
Responsive but not for hard landings
There isn't much to talk about when it comes to the midsole. There is a big Air Zoom Turbo unit in the forefoot, which is responsive at any angle you might push off from. While I did enjoy the Air Zoom Turbo unit, it felt like other forefoot Zoom units I've played in the past.
But more disappointing is that the rest of the midsole is just regular Phylon. While it isn't uncomfortable by any means, I would have preferred having some Air Zoom in the heel for hard landings. But overall, the midsole is responsive, and it never feels like you're sinking into the shoe.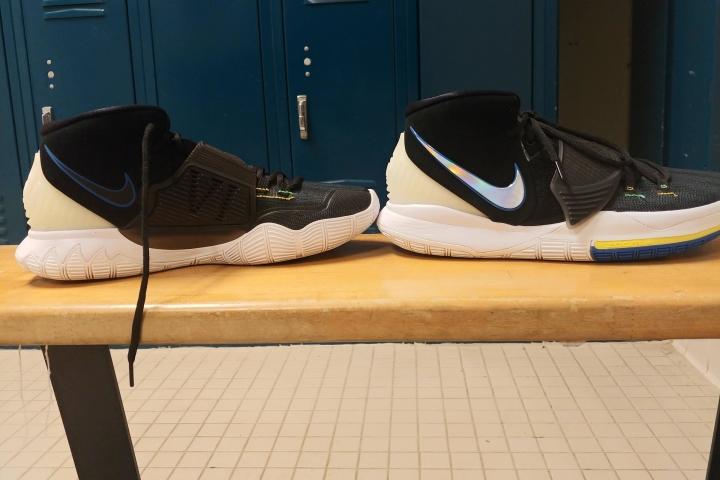 Locked-in support
I've never felt unstable or like my foot twisting the shoe. The thick mesh upper, tight fit, stiff midsole, and flat wide base provide support. I honestly don't think the midfoot strap is even needed.
The Nike Kyrie 6 runs small
I would say that the Kyrie 6 runs small. At first glance, I thought I got the wrong size by mistake. I normally double sock when I play basketball but I can't in the Kyrie 6's, they just don't have enough room. I would recommend going up a half size for a more comfortable fit.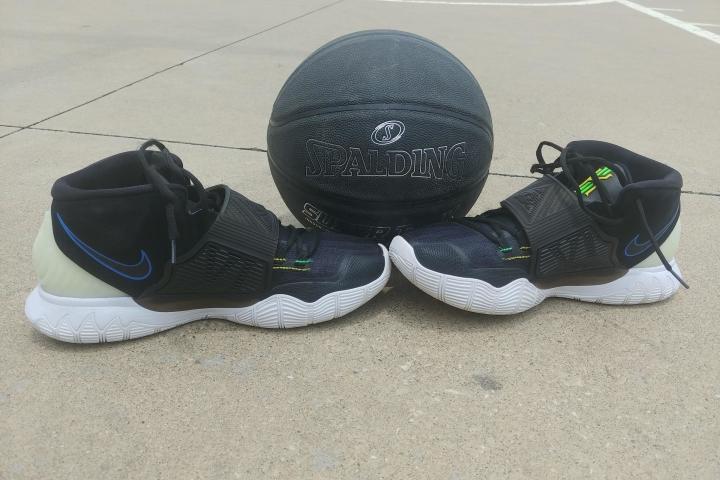 Break-in is a must
In the front of the upper is a mesh material and the back is made of swede with a plastic strap in between. I found the upper to be stiff and took a couple of sessions to break in. Once I started breaking in the upper, the fit improved.
Amazing traction
The Kyrie line is recognized for its great traction and it doesn't disappoint in this version. The traction of the shoe is great, I've never slipped or ever felt like I needed to wipe even though it did attract dust. The outsole features thick groves in an artistic multi-directional pattern. I think it would hold better than most basketball shoes due to the thick groves in the traction pattern and the reinforced toe.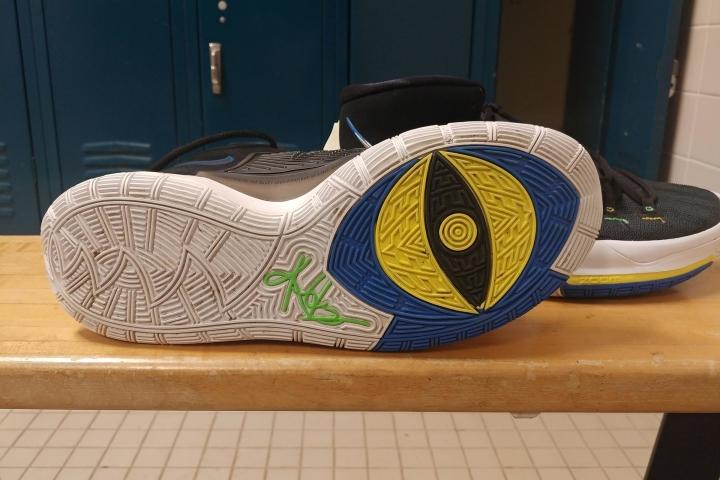 The Kyrie 6 is tough
The shoe is made from durable materials. Specifically, it has a rubber panel on the toe for added durability for those who drag their feet on lay-ups.
Nike Kyrie 6 is a stylish, good-looking shoe
The Kyrie 6 is a great-looking shoe with personalized touches all over it. Kyrie's logo is on the tongue and his signature is on the outsole. It also has a glow-in-the-dark heel counter.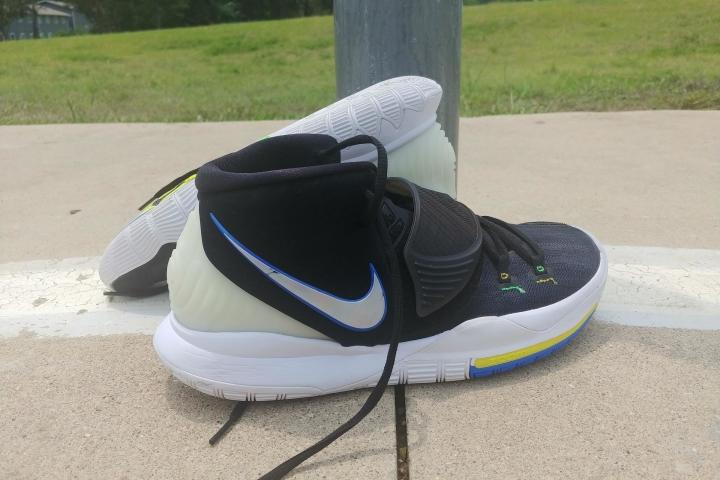 It is not the best, but it performs
I think the Kyrie 6 is a solid shoe, it doesn't stand out in any one area, but it performs well in most. Retailed at $130, although it's not a bad shoe for the price, I think you can get a better shoe for your money. If you get it for $70-$90 the Kyrie 6 would be a steal of a shoe.