Who should buy the Nike KD Trey 5
VIII
This Nike basketball shoe is a great match for you if:
You want a shoe with great traction that can withstand indoor or outdoor courts
You are after a pair with impressive cushioning that delivers comfort to your feet
Who should not buy the
Nike

KD Trey 5 VIII

According to some hoopers, this pair lacks support and containment and a roomy toe box. You might want to opt for Nike KD 4 as it provides breathability and support.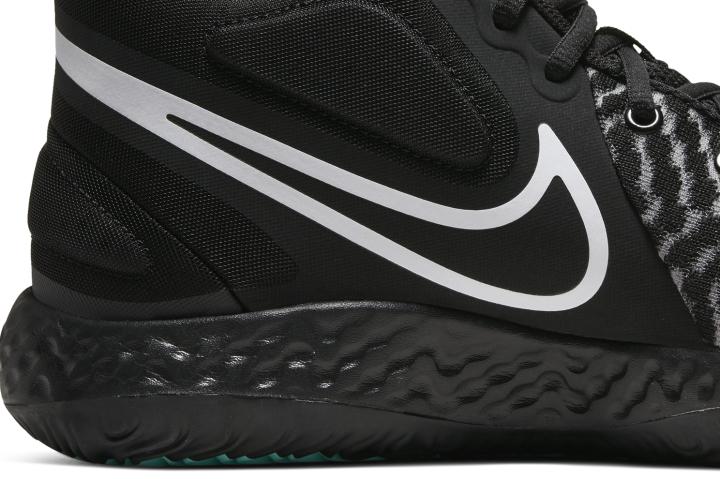 Stylish aesthetic
Nearly all verified buyers commented that these basketball sneakers are very stylish. This mid-high silhouette with clear yarns provides a dynamic look and its signature details include KD's logo molded into the rubber.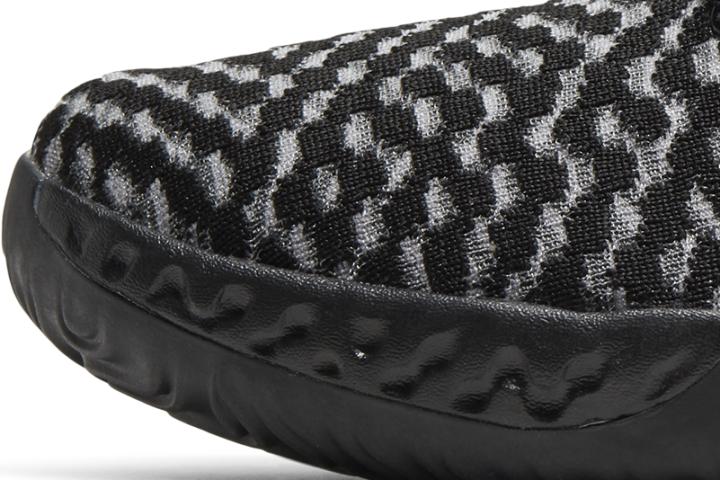 Reliable traction on any court
Many basketball players are impressed at the shoe's multidirectional grip and control during hard starts and stops. This is brought by its solid rubber outsole with a wavy traction pattern.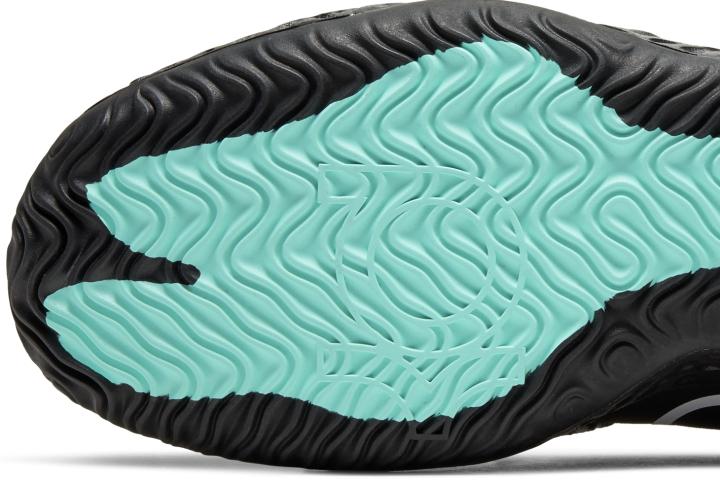 Some mentioned that the pair is an excellent outdoor basketball shoe due to its excellent traction.
Midsole does not last long
Per an expert's in-depth review, it bottoms out after a month. Which was not such a bad thing - he was still able to enjoy the shoe, only now he was closer to the ground and able to do quicker moves.
Superb comfort right out of the box
Like the Nike KD 13, several basketball players appreciate that this Nike basketball shoe also has a broken-in feel right out of the box.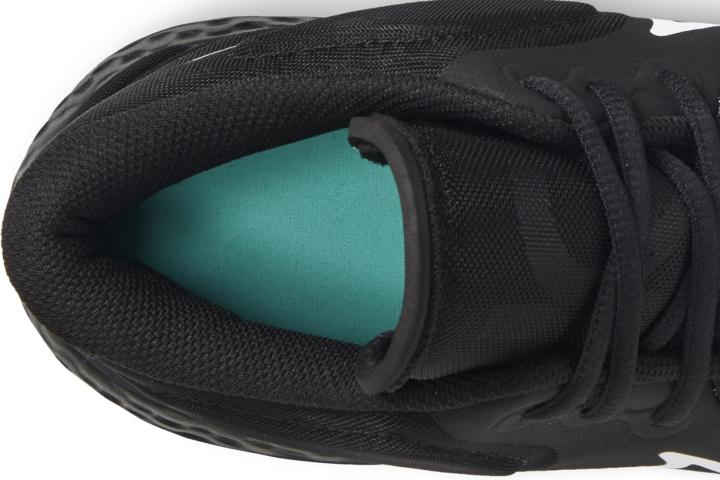 Excellent midsole technology
According to several basketball players, the Nike KD Trey 5 VIII offers a little bit of everything - bounce, responsiveness, stability and impact protection. This is brought by its dual-density foam midsole that offers cushioned comfort and responsive Nike Renew foam that features a distinct dimpled texture.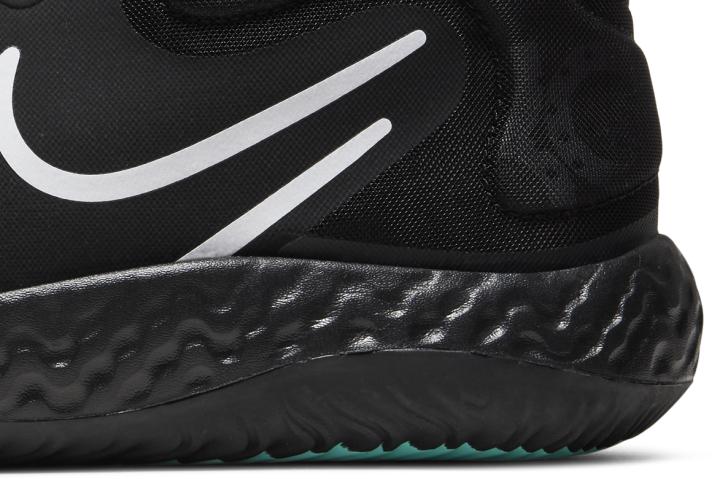 However, some complained that this pair lacks support and containment which slides off the footbed when making hard cuts.
Lockdown

that secures feet well

Thanks to its mid-high collar with perforated foam pods for a locked-in feel around the ankles, the majority of its verified buyers mentioned that the lace-up closure offers a comfortably snug fit.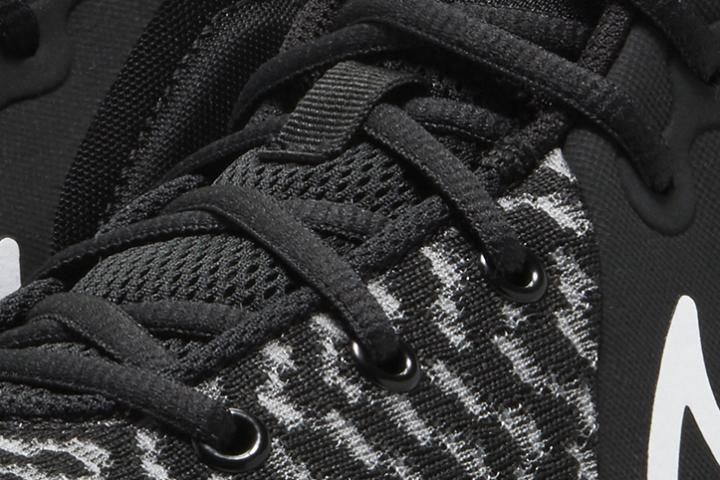 A quality shoe without the need to break the bank
These budget-friendly basketball shoes are perfect for hoopers who frequent outdoor courts. Many find its rubber outsole provides long-lasting grip while the dual-density midsole keeps the feet feeling fresh all game long.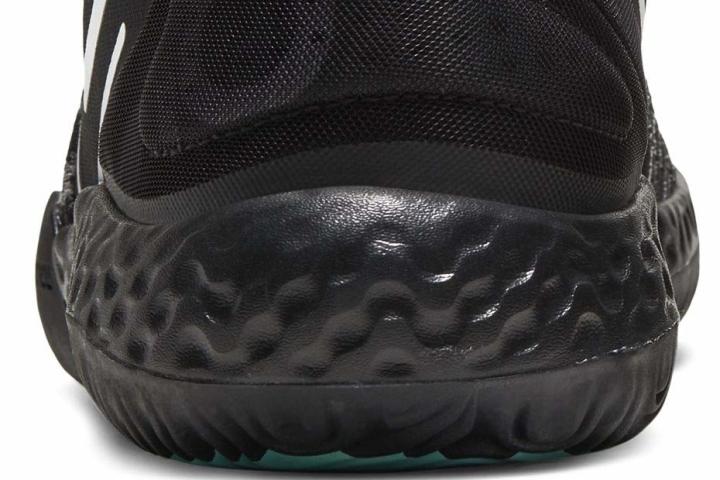 Many players also mentioned that these Nike shoes provide lightweight support and added comfort and breathability.
Nike KD: Colorways
The KD Trey 5 VIII is available in several color options.
Black/Clear/Green/Blue
Black/University Red/White
Black/White/Teal/Smoke Grey
Blue/White/Red
Grey/Black/Crimson
White/Platinum/Orange
White/Royal Tint
Nike KD 13 Vs Nike KD Trey 5 VIII
When it comes to ground-breaking technologies, the Nike KD 13 and KD Trey 5 VIII are worlds apart. However, both these Nike basketball shoes are designed to help you dominate both ends of the floor.
Cushion. The KD Trey 5 VIII features a Nike Renew foam that provides increased comfort and responsiveness. The Nike KD 13 boasts a full-length Nike Zoom Air unit and an additional forefoot Air Zoom unit for end-to-end energy.
Traction. Both these KD basketball shoes provide long-lasting traction on any court. The Nike KD Trey 5 VIII has a durable outsole with a wavy tread pattern while the KD 13 features a solid rubber outsole with circular treads.
Support and Lockdown. The KD Trey 5 VIII and KD 13 both utilize a mid-high cut with a padded collar that provides added comfort and heightened support around the ankles. Both these basketball sneakers also feature a lace-up front for a locked-in fit.
Material. The Nike KD Try 5 VIII, and Nike KD 13 both utilize a lightweight construction that provides a broken-in feel right out of the box. The KD Trey 5 VIII makes use of a two-layer textile while the KD 13 features a mix of light and minimal materials.
Price. The Nike KD 13 retails for a more expensive150 dollars while the takedown model retails for a very affordable 90 bucks.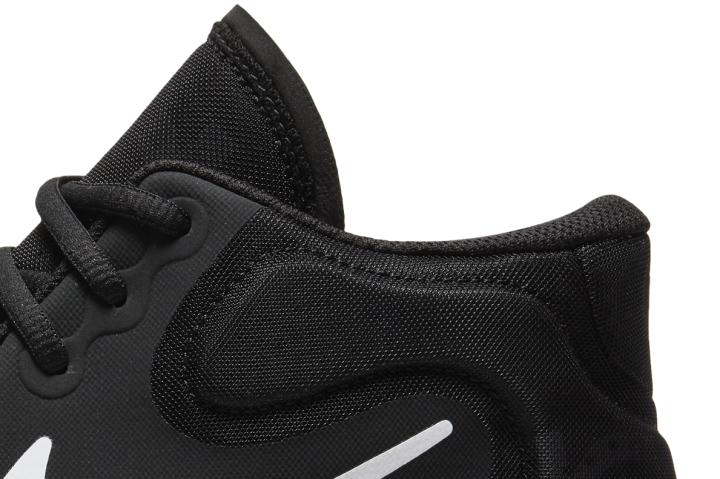 As expected, Kevin Durant's signature KD line brings a lot more to the table than his takedown Trey 5 line. Hoopers who want to experience next-level cushioning can spend $60 more and try out KD's latest basketball sneaker. Budget-conscious players who want a taste of KD should take the Nike KD Trey 5 VIII out for a spin.
Compare popularity
Interactive
Compare the popularity of another shoe to Nike KD Trey 5 VIII: