The KD 6 is yet another great offer from Nike. This model features Max Air in the heel and Zoom in the forefoot, and many wearers say that this combination really delivers great impact protection and energy return. There are also so many mentions of how great the traction is. The shoes aesthetic appeal is a great bonus. New buyers will surely not regret voting for this shoe model with their hard-earned money.
Pros
Highly-rated
Stylish
Perfect fit
On-feet comfort
Fits true to size
Great traction
Cons
Causes blisters
Frail outsole
Profile of the Nike KD 6
The Nike KD 6 is equipped with Flywire in the upper and a combination of Max Air and Zoom in the midsole. The rubber outsole of this shoe is covered all over with a unique star pattern.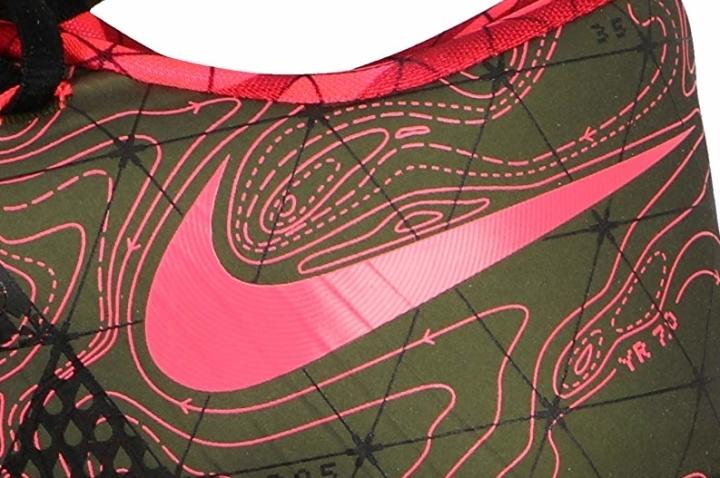 Performance
Cushion. The Phylon midsoles of Kevin Durant's sixth signature shoes carry two amazing technologies from Nike. The heel has Max Air, which is a polyurethane pouch filled with dense gases. The forefoot has Zoom, which is practically an improved version of the Max Air. This delivers an explosive energy return that fuels the wearer's first step.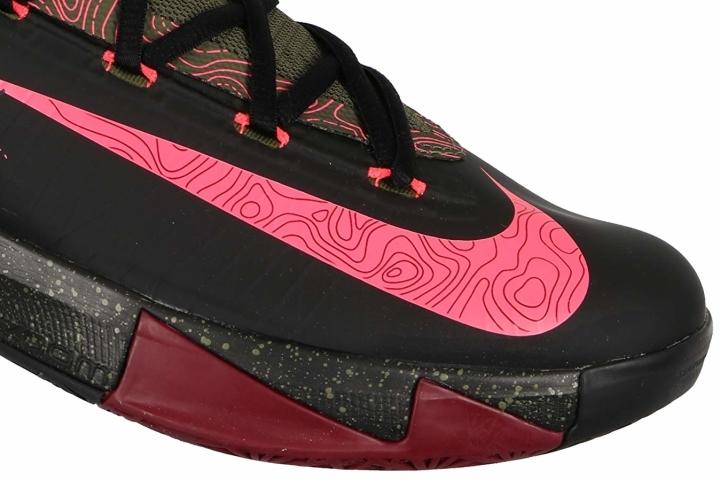 Traction. The rubber outsoles of these low-tops from the Swoosh are covered in a unique star pattern. This pattern gives players an effective multidirectional grip on any floor, making it easy for any wearer to drive to the basket.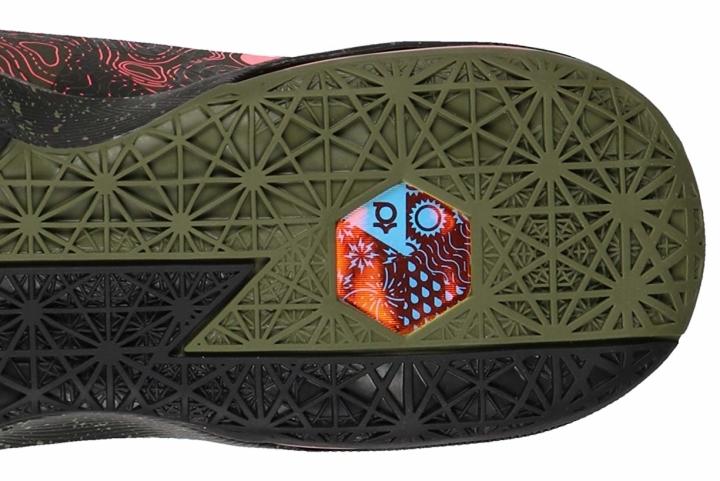 Fit
Length and Width. Many reviewers say that they did not experience any serious issues with how the Nike KD VI. Because of this, it is entirely OK for new buyers to go with their usual Nike sizes.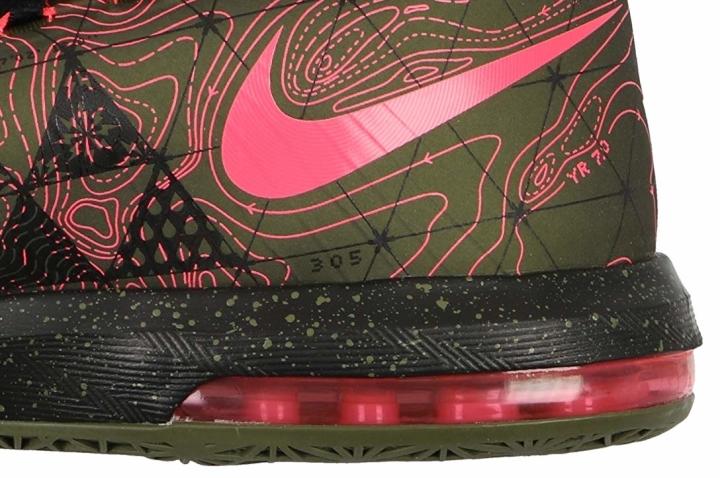 Lockdown. The Nike KD 6 has an asymmetrical tongue that delivers a more secure fit. Its lacing system is reinforced with Flywire cables that run inside the side walls of the midfoot. These cables grasp the foot better when the laces are tightened.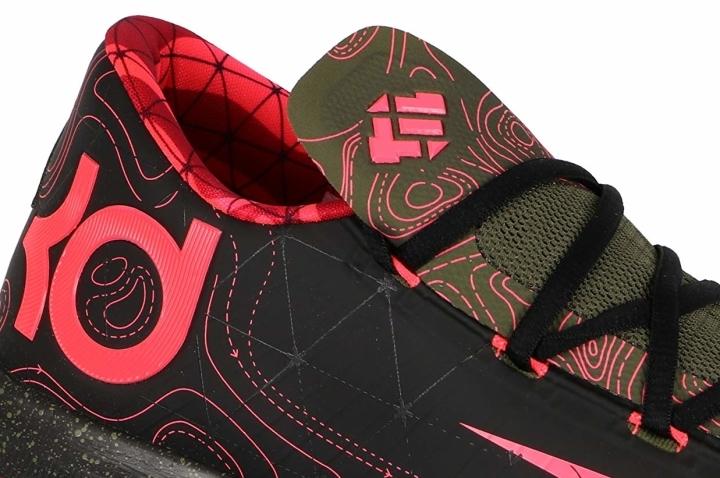 Material
The upper of the KD VI is made of a thin two-layer synthetic material that is not really so hard to break in. It is lightweight and quite flexible. It gives more support because Flywire is integrated with its construction.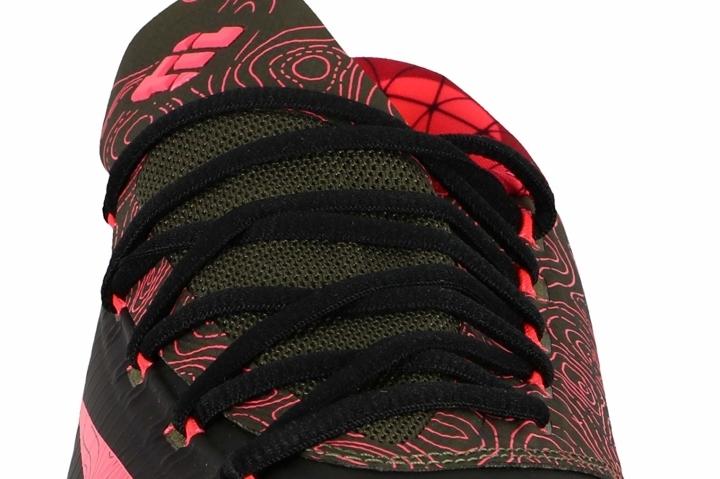 Style
The sixth KDs are released in a number of colorways, and many of them feature bright and highly customized tones. This makes this shoe such an attractive piece for fashion mix-and-match experiments.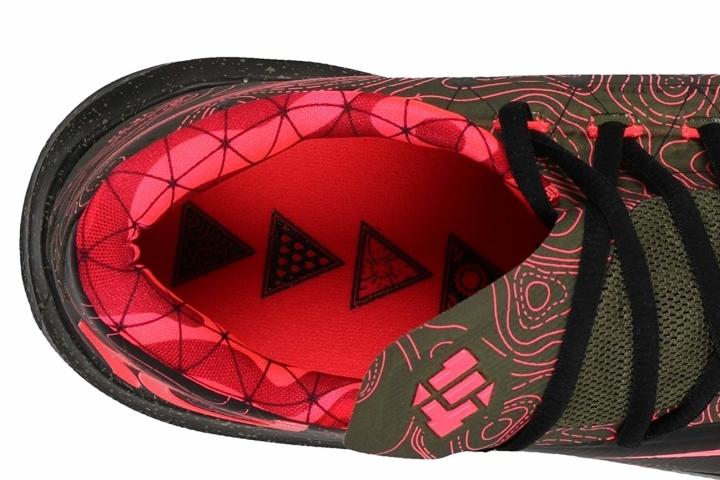 The KD 6 prominently displays an oversized Swoosh on the fore half of the lateral side. The rear lateral side features a huge 'kd' logo while the rear medial panel features a smaller Swoosh. The top of the tongue has a curious negative space 35 logo, which of course references Durant's jersey number. The Flywire cables give this shoe a uniquely ribbed midfoot.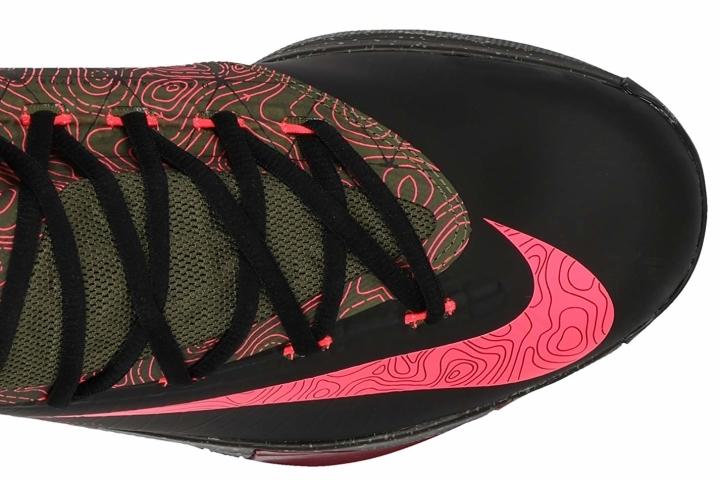 Special Colorways of the Nike KD 6
The Nike KD 6 is released in a lot of colorways.
Black/Green Glow-Urban Orange 'Texas'
Black/Team Orange-Photo Blue 'OKC Away'
Dark Turquoise/University Red-Black 'N7'
Gamma Blue/Parachute Gold-Mine Gray-Teal Tint-Team Orange 'Maryland Blue Crab'
Sonic Yellow/Midnight Navy-Tropical Teal
Nike KD 6 Bamboo
According to the Chinese, a bamboo undergoes a unique transformation by the time it enters its fifth year. The same narrative is applied to Kevin Durant who enters his fifth year with the Oklahoma City Thunder in 2013. The Nike KD 6 Bamboo features a combination of gamma green, flash lime, and raw umber. Its upper is covered in bamboo print. This shoe was released in September 14, 2013.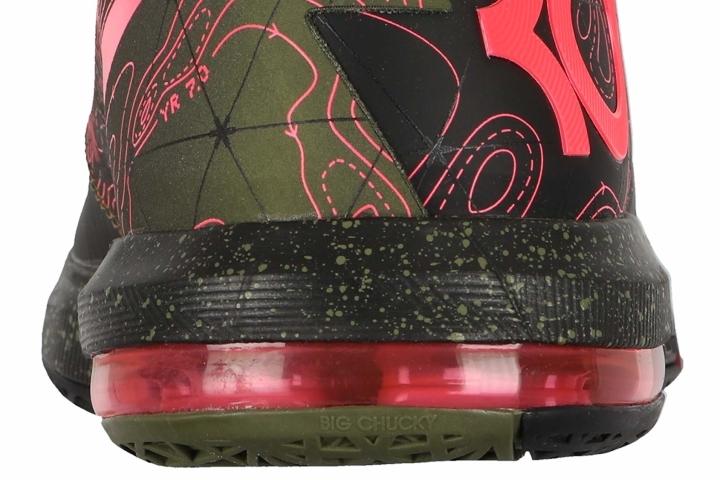 Nike KD 6 Meteorology
The Meteorology colorway references Kevin Durant's dream of becoming a TV weatherman. Its upper combines the colors black, atomic red, medium olive, and noble red. It also features stylized isobars, which are symbols that one can usually find on surface weather maps. This colorway was released on August 3, 2013.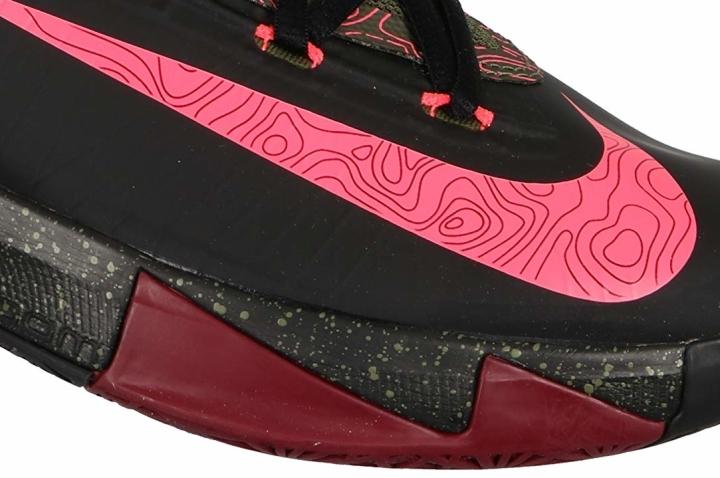 Nike KD 6 NYC 66
A total orange KD 6 was released on August 17, 2013, and it is called the NYC 66. This shoe references the victory of orange-clad Durant and his team in a streetball game in Harlem's Rucker Park in August 2011. In that game, Durant scored a whopping 66 points. After that epic win, Durant was quick to tweet: "No lie, jus had one of the best times of my life at Rucker park..wow! I love NY...Harlem waddup."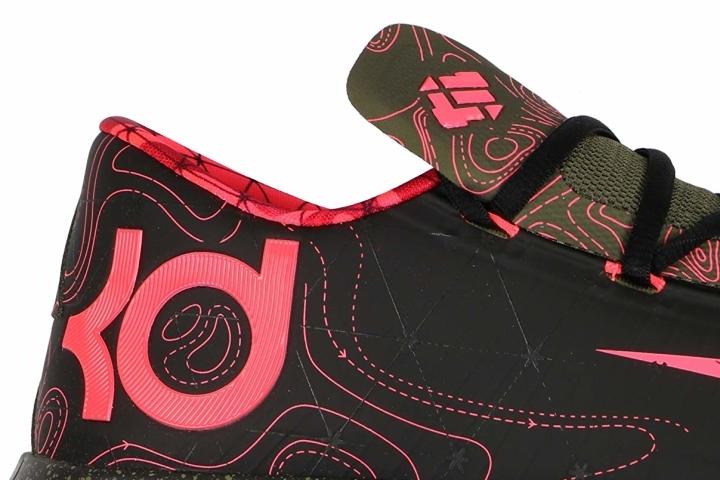 Nike KD 6 Peanut Butter and Jelly
The Peanut Butter and Jelly or the PBJ colorway of the sixth KD shoes bring back the memories of Kevin Durant's favorite snack as a child. In a short video he made with Nike at the time of this colorway's release, Kevin Durant shares that his beloved Aunt Pearl always made him peanut butter and jelly sandwiches when he was still in kindergarten up to the second grade. This nostalgic rendition of the shoe features peanut-butter-like laser orange and jelly-like raspberry red. The shoe has black and gold accents.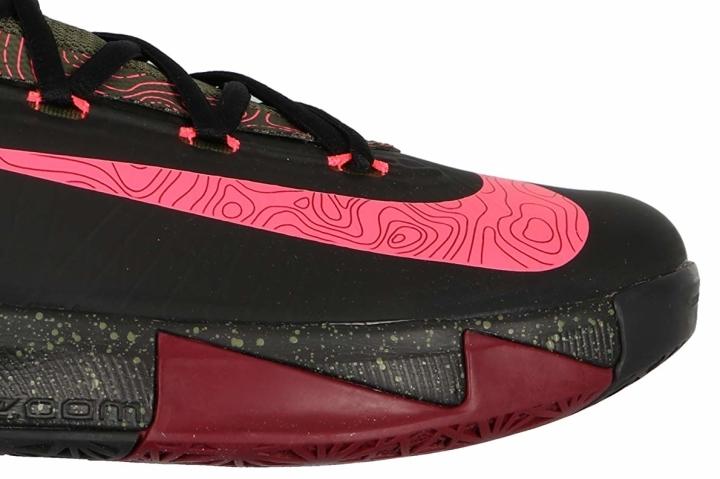 Nike KD 6 Supreme DC Preheat
The DC Preheat rendition of Kevin Durant's sixth signature shoes is a tribute to the birthplace of the basketball star. Kevin Durant was born in Suitland, MD, which is just outside the nation's capital District of Columbia. It is designed in collaboration with Leo Chang, and it features a lively combination of gamma blue, dusty gray, and flash lime. This is was released in limited numbers on June 29, 2013.