So comfortable in the feet that it felt like walking on the clouds is what wearers of the Nike Free TR V8 said about the shoe. It is also complimented for its versatile performance, cleatie construction, and sock-like fit comfort. On the flip side, complaints emerged about how challenging it was to put the shoe on and its inadequate overall support.But its comfort and appealing style eclipsed the issues making the consumers satisfied with this offering by Nike.
Pros
Impressive upper and sole unit support
Comfortable in-shoe padding
Great cleatie construction
Glove-like fit
Versatile
Satisfactory flexibility
Lightweight
Good quality-price ratio
Cons
Difficult to wear
Inadequate support
Excessively leveled insole
Who should buy the Nike Free TR V8
This model provides men in the athletic community with a pair of training shoes reliable enough for intensive, high-impact workouts. It is a solid choice if:
You are looking for a shoe that can perform very well in the gym and at the same time looks good when worn with casual clothing.
Your fitness regimen includes plyometrics and sprints.
You are after a trainer that is worth the money for the quality it offers.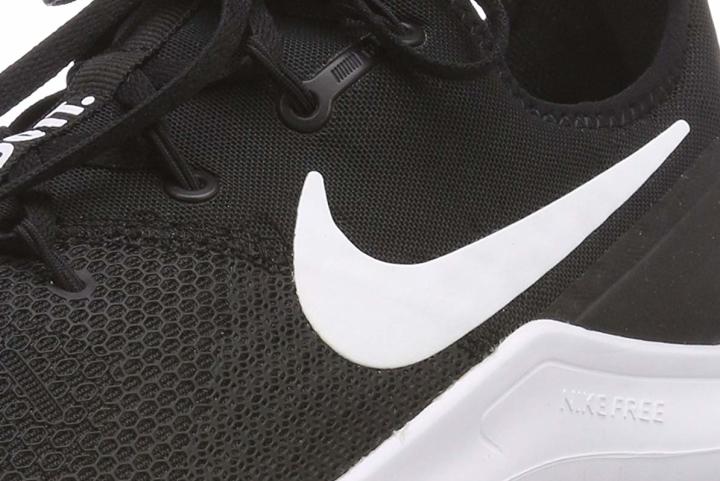 Grippy outsole
Rubber pods are added in the key areas of the outsole. They provide a grip on gym surfaces and protect the platform from abrasion. The rubber compound at the front part also serves as a toe bumper for burpees and other exercises.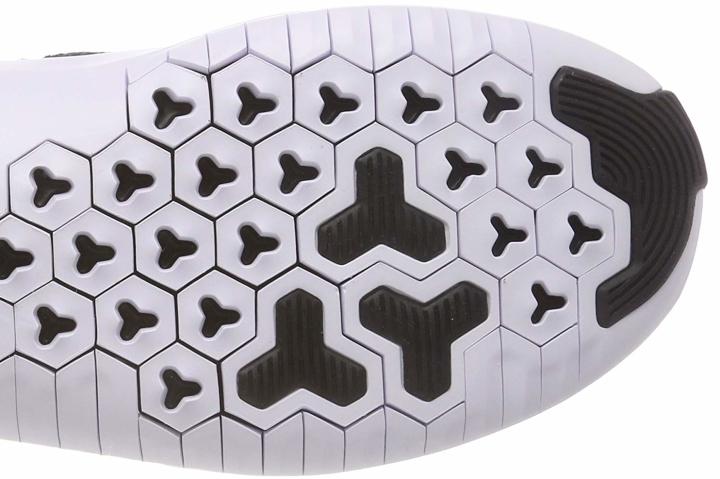 The Nike Free TR V8's midsole
The bottom part of the Nike Free midsole is dissected by hexagonal cuts. They allow the platform to bend in multiple directions, helping the foot move seamlessly throughout the training session. The edges on both sides of the sole have an abundance of flex grooves that contribute to the flexibility.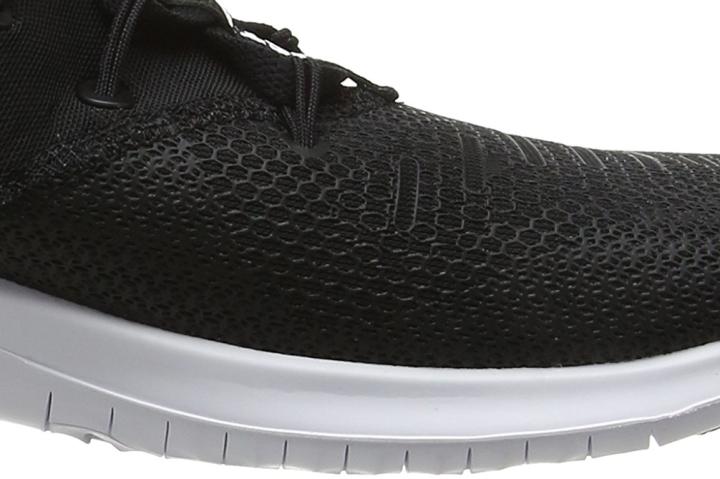 The Nike Free TR V8 sports a full-length EVA foam for lightweight cushioning. The back and side portions of the unit extend up to form a cradle. This construction keeps the foot in place during lateral movements.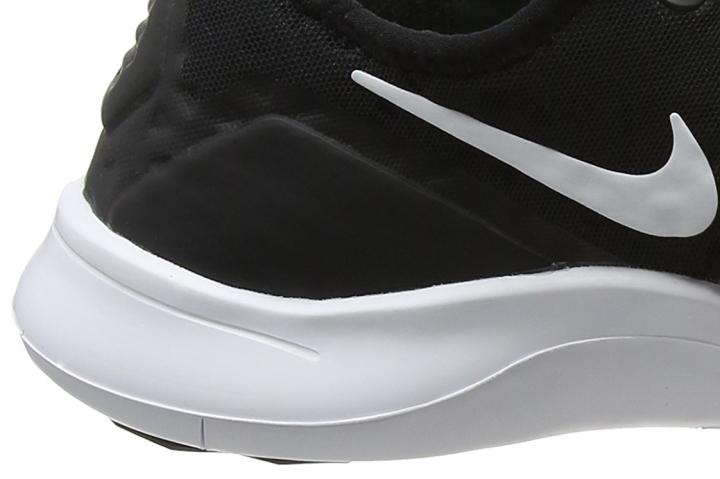 Aerated upper
A combination of textiles and synthetics makes up the upper unit of the trainer. The material on the forefoot has a more open construction than the rest of the unit. Its ventilation pores help in keeping the inside aerated.
Rearfoot stability
A thick synthetic overlay wraps the back of the shoe to form a heel counter. It is made firm to afford stability in the rearfoot.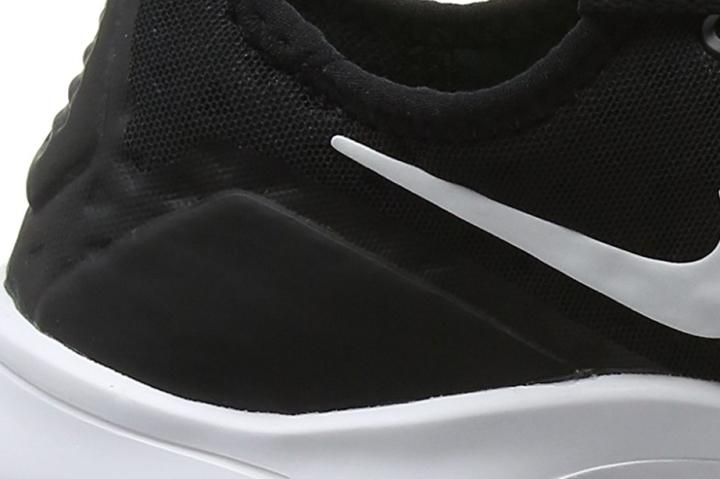 Extra midfoot support
The TPU wings render additional support on both sides of the footwear. Integrated with the lacing system, they lock the foot in the ankle area and provide lateral stability.
The flat laces easily slide through the metal eyelets, allowing for a quick fit adjustment. The Flywire cables can be seen in some of the eyelets. They become taut when the laces are tightened which gives extra support in the midfoot.