Who should buy the Nike Air Max Trainer 1
This shoe is a tribute to the original Nike Air Trainer 1 released in 1987. It inherited the all-in-one approach of the original. The Nike Air Max Trainer 1 is a solid choice if:
Your fitness regimen includes plyometrics, weightlifting exercises, and other training activities.

Your day-to-day activities involve a lot of sudden movements and changes in directions, and you need a shoe that offers ample protection in the toe area.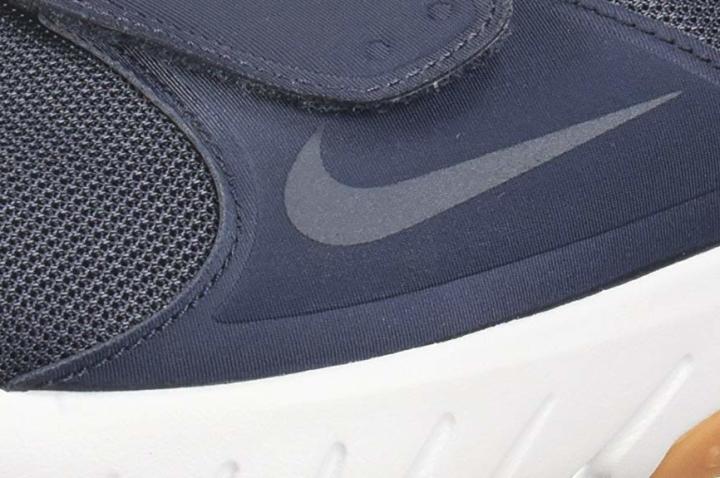 The Nike Air Max Trainer 1's outsole
A rubber outsole is placed at the bottom of the Nike Air Max Trainer 1. It is made thinner and more pliable in the forefoot which allows for natural foot flexion. A forked flex groove is added for both forward and side-to-side flexibility. The lugs in this part are facing different directions that render traction during constantly-changing exercises.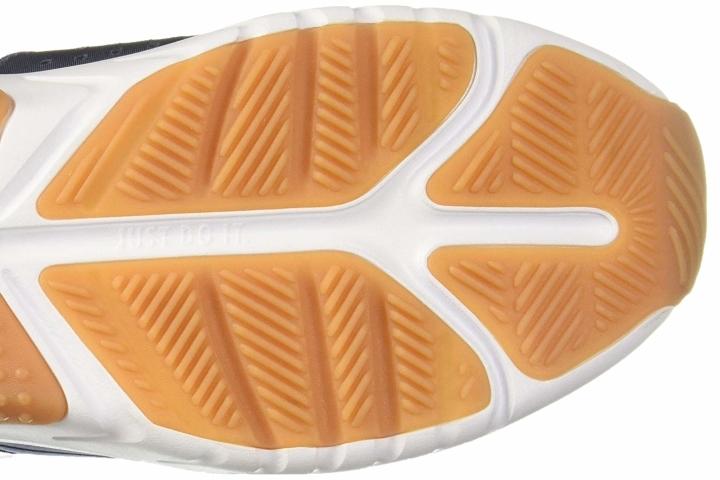 The front rubber pod extends up the toe box, forming a toe bumper.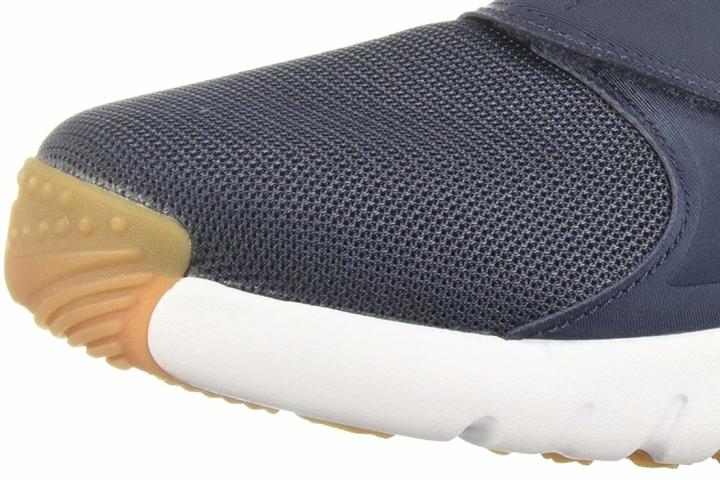 The heel part of the outsole looks denser and firmer and creates a steady platform for weightlifting exercises. It has a nubby texture closer to the midfoot for traction and round dints at the back portion for a suction-cup effect.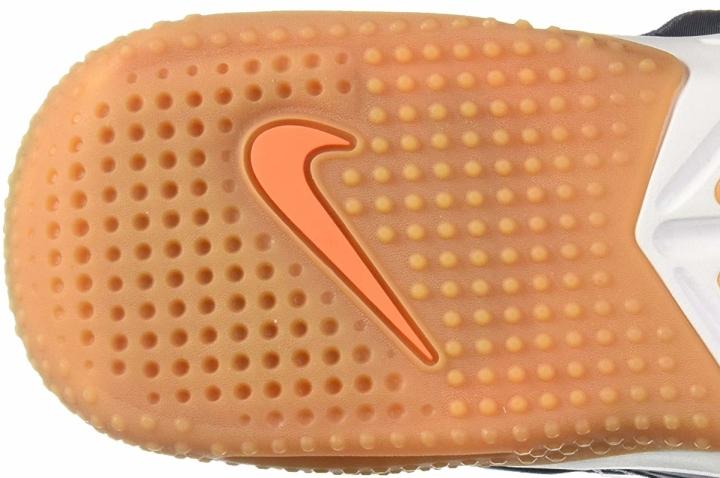 Shock-absorbent midsole
The most prominent cushioning unit of the Air Max Trainer 1 is the Air Max. It is a lightweight, transparent membrane with pressurized air inside. It quickly returns to its original shape right after the impact. The Air Max is embedded into the rubber compound, giving a balance of shock absorption and firmness in the heel that prevent the rearfoot from wobbling.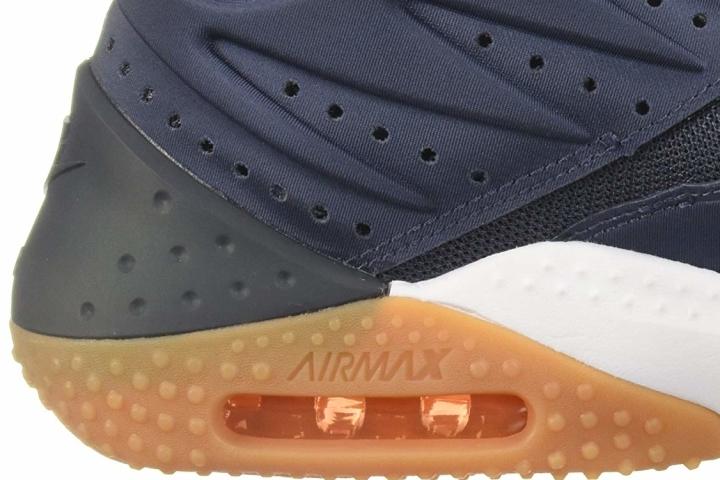 A layer of foam cushions the midfoot and the forefoot. It is pliable that allows for unhindered foot flexibility during plyometric activities.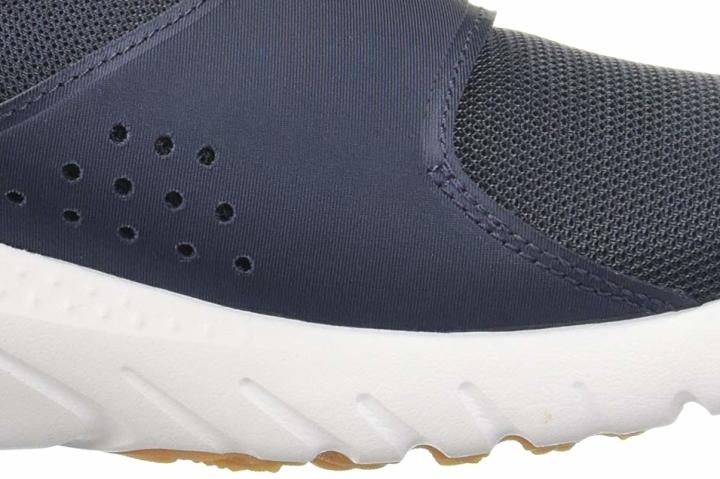 Supportive yet breathable upper
The Nike Air Max Trainer 1 has two variations of the upper: a mesh one and a leather one. Both are supportive yet pliable enough for a wide range of motion. From the inside, the foot is snuggly held by a breathable mesh sleeve.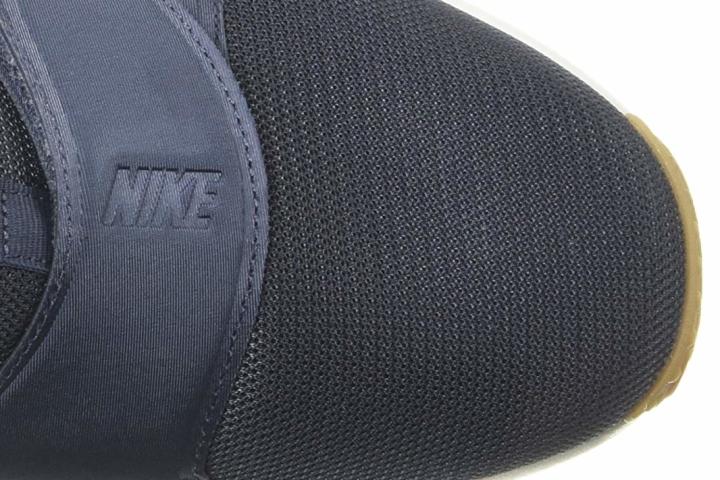 A Velcro strap is added at the forefoot that keeps the foot firmly in place during side-to-side movements and weightlifting exercises. A rearfoot and lateral brace is also enhanced by thick synthetic overlays at the quarters and the back. These overlays have an aggressive jagged texture for added abrasion resistance and support.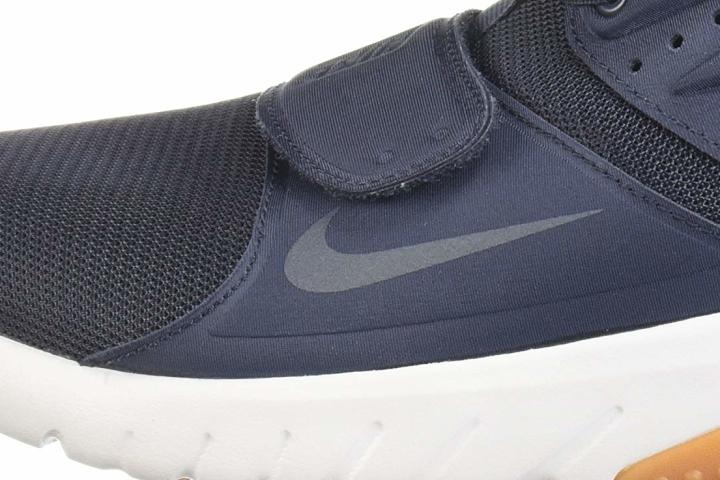 A miniature lace-up closure connects the quarter overlays at the top of the instep. With only two pairs of eyelets, this lacing system mostly serves to conch the collar. The tightness is regulated by the knob which makes the laces work as drawstrings.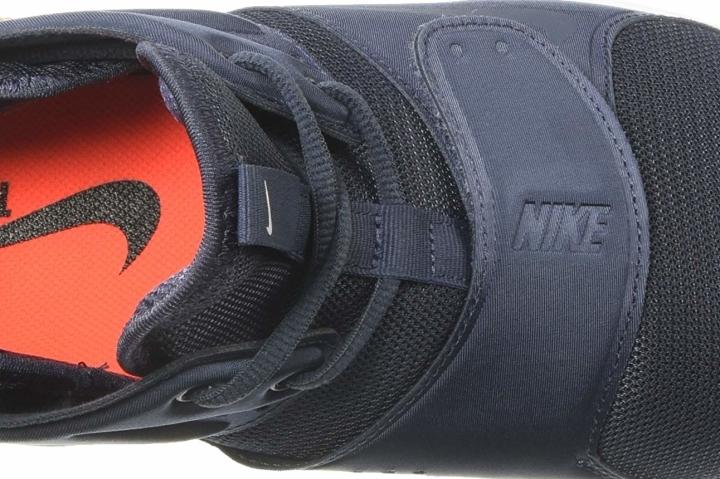 Stabilized rearfoot section
The trainer also employs a wide heel clip to steady the rear foot. It is made of a lightweight yet firm TPU (thermoplastic polyurethane) material.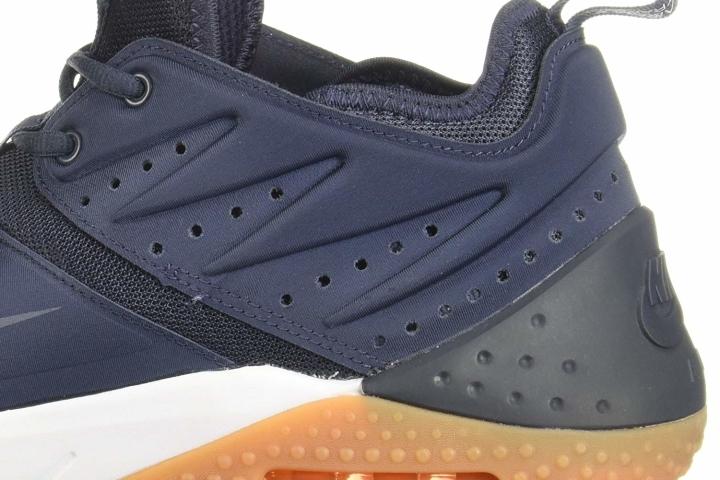 Compare popularity
Interactive
Compare the popularity of another shoe to Nike Air Max Trainer 1: