The Nike Air Max 90 Terrascape has the classic DNA of the Nike Air Max 90 but features 20% recycled materials, and a refreshed look. Updated materials and a thicker sole are the stars of this sneaker for the trekkers when it comes to withstanding any terrain, from the indoors to the outdoors. Simple colors make it easy to style, but the big Swoosh makes it an eye-catcher.
Pros
Well-padded
Durable sole
Great traction
20% recycled materials
Good for hiking and outdoor activities
Easy to style
Eye-catching look
Cons
Fits narrow
Hard to keep clean
Who should buy the Nike Air Max 90 Terrascape
The Nike Air Max 90 Terrascape is a great choice for: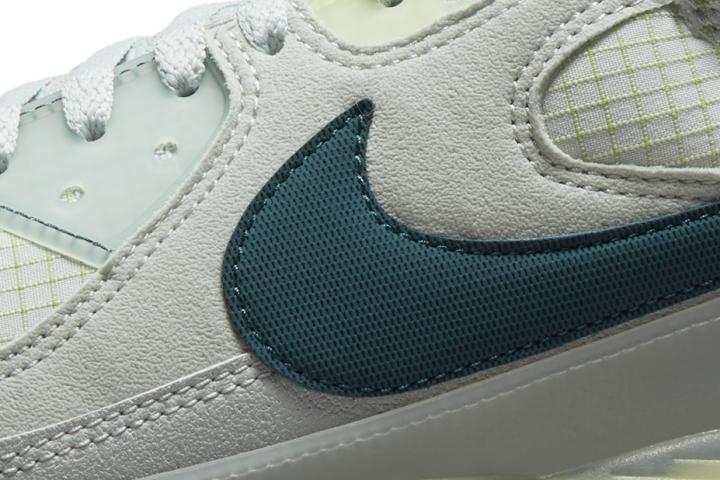 Who should NOT buy the sneaker
For those seeking sneakers with a more accommodating fit and minimal break-in time, the Nike Air Max 270 is a viable choice. It also comes in a Wide option.
Fans of the distinct Nike Air Max look in search of more comfortable alternatives can try the Nike Air Max 2090 and the Nike Air Max 200. Both have been praised for their comfortable midsole cushioning.
Tight fit, as in most Nike sneakers
Because of the tougher, stiffer materials, many people have found the Air Max 90 Terrascape to fit quite tight, specifically around the toe box. Wide-footers may want to go a half-size to a full-size up.
Regular footers and those who prefer a snug fit can safely purchase their usual size. On the bright side, a reviewer pointed out that the snug fit combined with the extra lace loop and a great heel cup "really locks you into the shoe."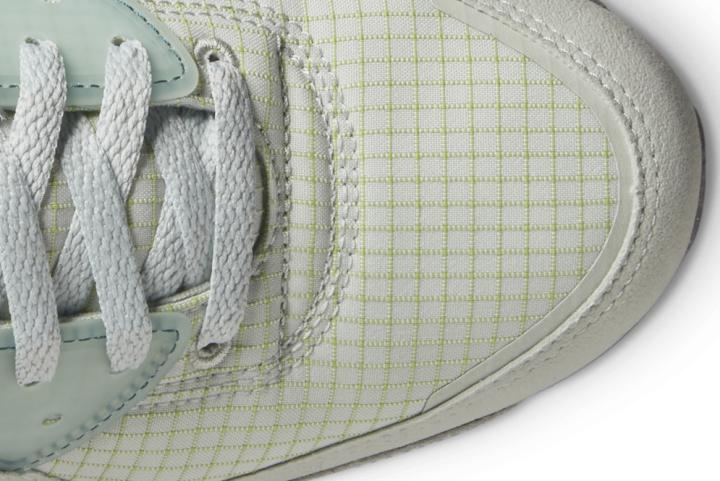 Extra padding where you need it
Many people spoke highly of the Air Max 90 Terrascape's well-padded upper, especially in the ankle collar. One wearer said the upper "feels great and really soft," while another noted that the sneaker had "really nice padding around the heel." Someone also mentioned that it "feels like your feet are surrounded by a cloud."
A sneakerhead commented that the upper overall "feels great and really soft." For some, the heel area stood out the most for having "really nice padding," which is amazing because it "doesn't dig into your heel."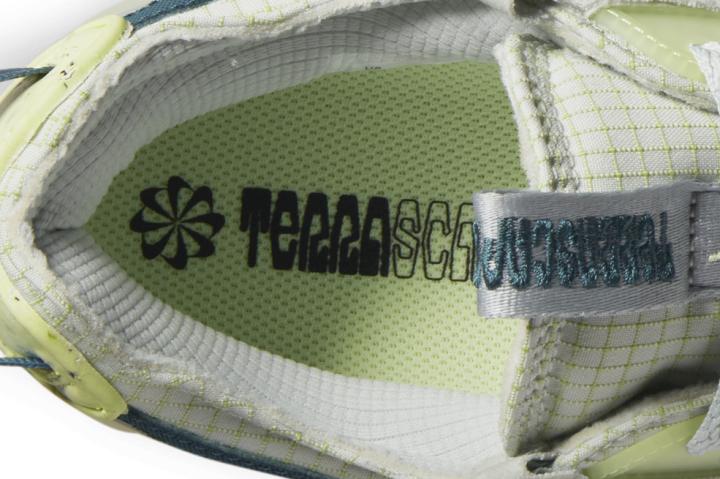 Cushioning has met the expectations
Even though for some wearers, the Air Max 90 Terrascape did require some breaking in, most people were happy with the shoe's cushioning. They reported it to be comfortable enough to wear for long periods of time, up to a full day.
As one reviewer shares, he feels comfortable for extended periods of wearing the sneaker "without any foot or back pain." Another sneakerhead is also impressed with the cushioning comparing it to Nike React.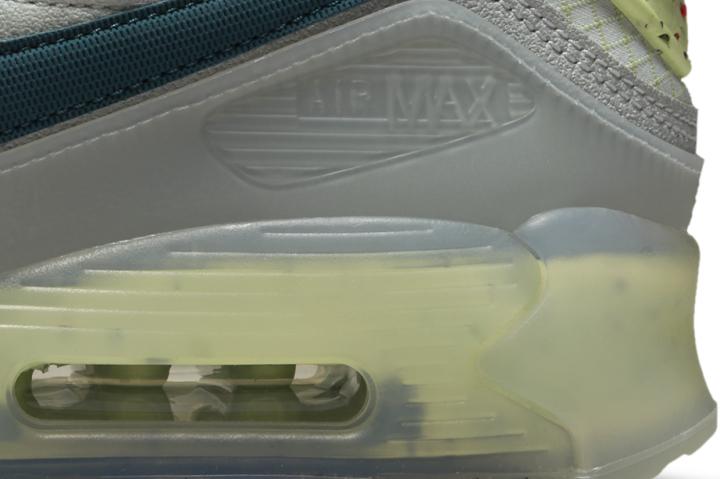 Air Max 90 Terrascape can handle backyards and trails
To prove its versatility to withstand various types of terrain, we've found people commenting that the Air Max 90 Terrascape:
"performed well yard work, and fire pits galore."
"remained super comfortable" even while hiking on a rocky trail.
proved to be a "good multi-purpose shoe" because it offers support to the whole foot.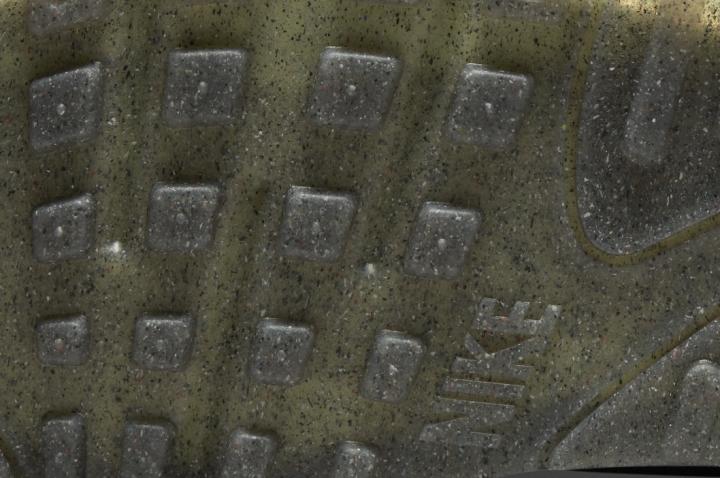 Tougher than it looks
The Nike Air Max is commonly associated with casual fashion, and the Air Max 90 Terrascape is just as stylish. However, the thick cupsole, ripstop uppers, and synthetic mudguards provide reliable durability for any terrain. A detailed review said that the outsole showed "little to no wear" after a month of daily use. One reviewer said it best: this sneaker is "built for the outdoors."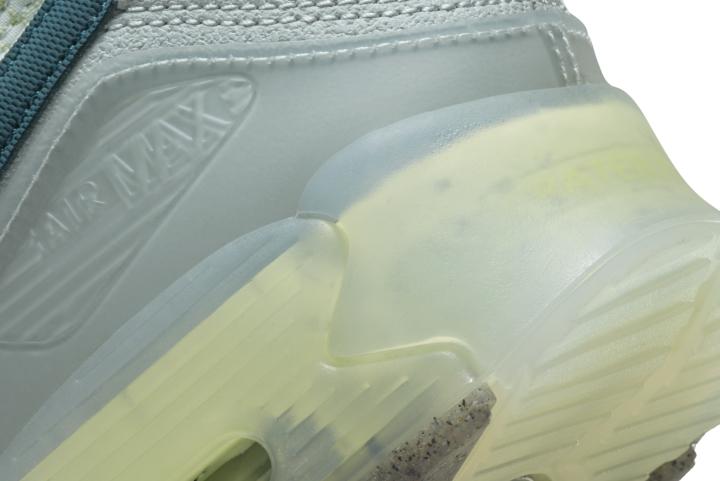 Elite traction on the Air Max 90 Terrascape
Nike's waffle sole is used in many sneakers. The Air Max 90 Terrascape carries on that legacy with its waffle traction pattern. The reliable waffle pattern paired with the sole's compact rubber delivers impressive results. "Going between surfaces was no problem - no slips, all grip!" one positively commented. Another person tested the sneakers in a forest and said they gave "traction similar to hiking sneakers."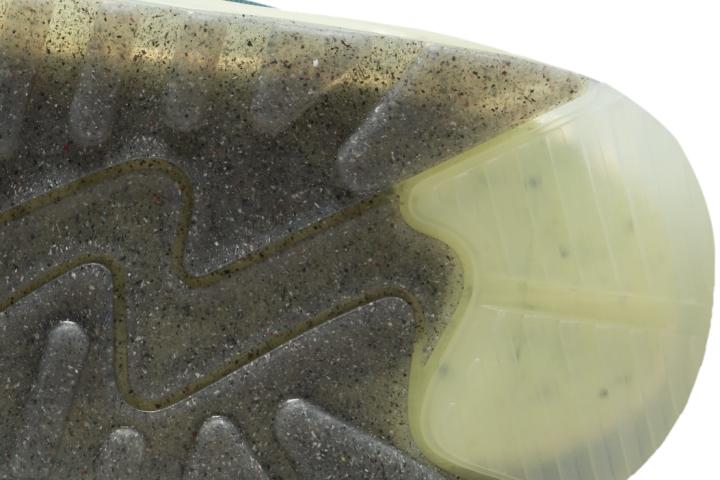 Nike's Move to Zero campaign
The Nike Air Max 90 Terrascape is part of Nike's Move to Zero campaign which promotes zero waste in the production process of sneakers. To achieve that, Nike repurposes scrap materials into proprietary foams as well as rubber compounds. Also, as part of the brand's commitment to zero waste, the sneakers do not come with any paper inserts or extra paper wrapping inside the box. All sneakers under the Move to Zero brand are made of 20% recycled material by weight.
According to a reviewer, the mere fact that they are made from responsibly-sourced materials "makes you feel good about wearing them."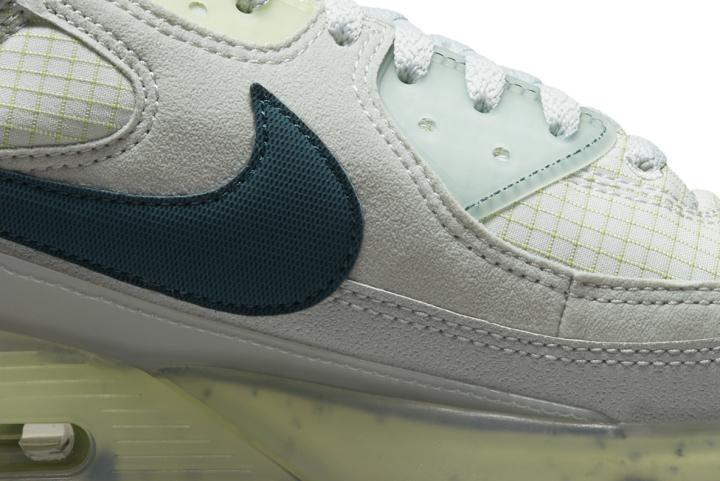 Timeless style
The Air Max 90 has been a favorite of sneakerheads and casual wearers alike since its original release in 1990, and the Air Max 90 Terrascape is no exception. The Air Max 90's shape makes it easy to pair with any outfit - one collector even wears it with skirts and dresses.
Some of the shoe's elements have really stood out for many buyers. Specifically, the "Swoosh that continues into a pull on hook" and the distinctive air bubble under the heel.
A few people took note of the sneaker's futuristic vibe, calling it the "dad shoe of the future." One reviewer mentioned that "this is a shoe that fits a personality," so not just a neutral shoe that works for anyone.
A challenge to keep clean
The felt material on the shoe's white colorway turned out to be a disappointment for some wearers. They report that it "turns a brown/pinkish color with normal wear" and becomes impossible to clean. "You better be vigilant about keeping it clean," warns one of the reviewers.