After spending over two decades in the vault, the first women's Air Jordan basketball shoe is finally out again to dominate the courts. Women athletes love the premium and supple feel of the genuine and synthetic leather upper, and the all-day comfort of the heel Air-sole unit. Many are pleased that the Air Jordan OG can be an excellent casual and performance hoop shoe.
Pros
Stylish appearance
Comfortable to walk in
Perfect fit
Soft quality leather
Lightweight
Great ankle support
Superb comfort
Reliable grip on indoor & outdoor courts
Cons
For wide forefoot only

Lacks the original forefoot Zoom Air unit
Who should buy the Air Jordan OG
This Jordan basketball shoe is a great match for you if:
You want a shoe with great ankle support to protect you from injuries
You are after a basketball shoe that offers great traction and grip on indoor and outdoor courts
You prefer a lightweight shoe to run on the court without any hint of discomfort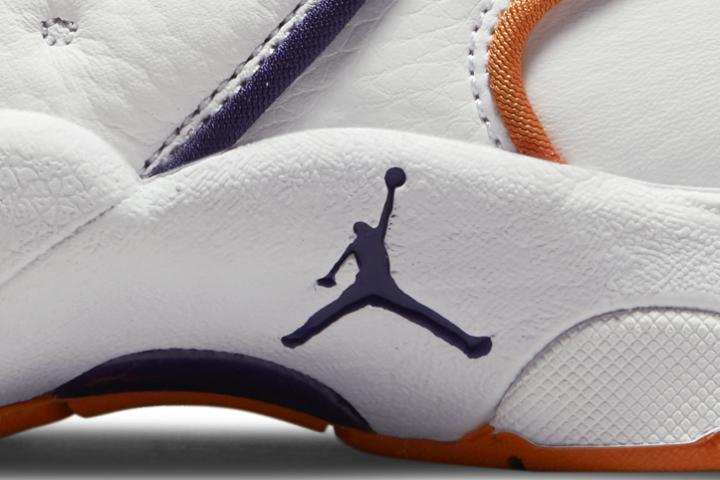 Who should not buy the Air Jordan OG
According to people who bought this shoe, the Air Jordan OG is not ideal for those with narrow feet because of its roomy toe box. Consider Jordan React Elevation for a pair that accommodates feet perfectly. The Air Jordan 34 is also a great alternative.
Play with style while wearing Air Jordan OG
Women athletes were happy when Jordan made waves in 1998, as it signals the launching of a basketball shoe designed exclusively for women. Inspired by the Air Jordan 13, many women buyers love how this pair delivers great style and excellent performance - thanks to its leather upper, carbon fibre plate, and Zoom Air units at the heel and forefoot.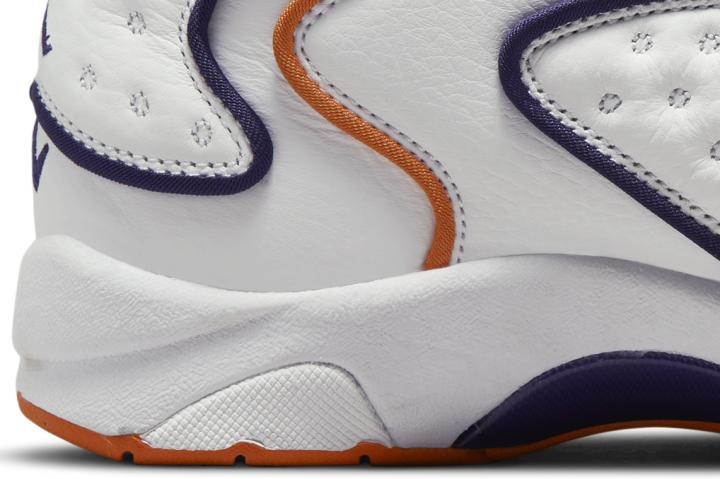 The updated version of the first women's Air Jordan retains much of the original's DNA with slight modifications. The Air Jordan OG features a leather upper that provides a premium look. Under the heel, an Air-sole unit provides time-tested comfort.
Feminine, excellent fit
"They're not bulky, it's a feminine Jordan feel." This is how a hooper described the fit. It is perfect according to more than 90% of the reviews out there. For some, the forefoot is too wide so those with narrow feet: heads up!
Awesome upper materials
Depending on the colorway, it's suede, leather, or a combination of the two. Verified buyers had nothing but praise for the quality of these - the leather is buttery soft, suede is perfect to the touch and durable. And, they look great, have a "super clean" design as a hooper has said, and are easy to style.
Traction and grip? Smooth performance with Air Jordan OG
Many commented that the Jordan OG features the same outsole design as the Air Jordan XIII, which is loved by many fans.
At the heel and forefoot, separate outsole pods offer a durable grip while its herringbone traction zones also provide increased multidirectional control on any surface.
Will not weigh you down
Many women have commented that the Air Jordan OGs are lightweight and very comfortable to spend long hours or play in them.
Unique tech combination found in Air Jordan OG
For all-day comfort we can blame:
Phylon midsole with an encapsulated Zoom Air unit

At the heel, the Zoom Air bag provides lightweight cushioning and responsiveness

Midsole also features a carbon fiber plate for added arch support and stability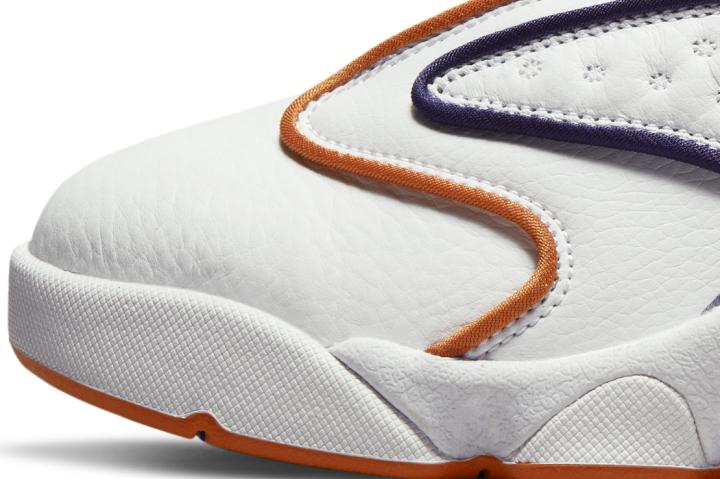 Securing your feet is a priority
Thanks to its high-top construction with a lace-up front, hoopers commented that this feature offers increased ankle support while the lace-up front provides a locked-in fit.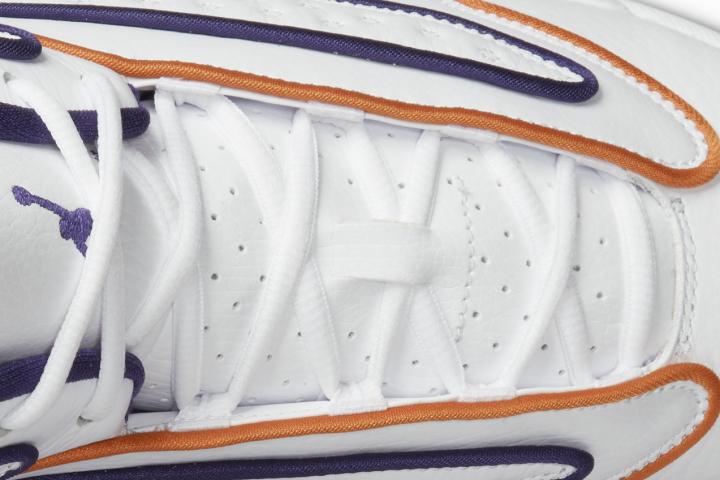 Air Jorda
n OG: Jordan's first women's basketball shoe
Inspired by the Air Jordan 13, people who bought this pair are satisfied with how the original Air Jordan for women features the same dimpled leather design and midsole sculpting. The Jordan OG also features an oversized mesh omega pattern that cuts through the leather upper. Signature details include a Jumpman flying high over an embroidered W.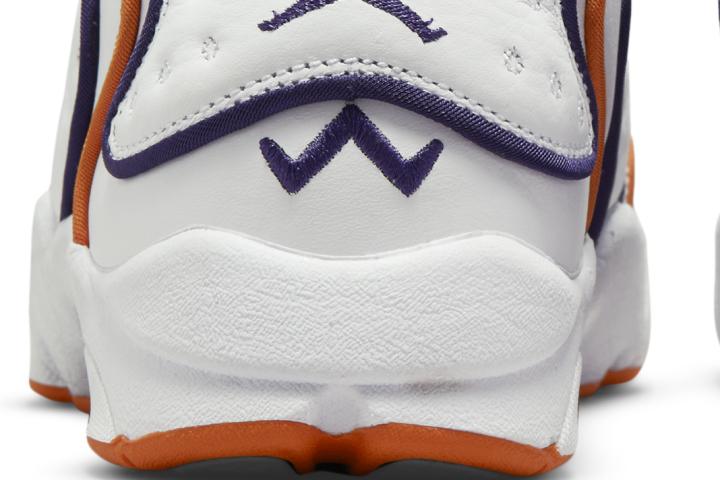 According to women athletes, the women's Air Jordan OG makes use of a combination of genuine and synthetic leather that provides support, durability, and a premium look. The upper also features textile materials that offer breathable comfort.
Air Jordan 13 vs Air Jordan OG
Sharing the same DNA as the Air Jordan 13, the first women's Air Jordan featured performance technologies such as Zoom Air and a carbon fiber plate. All these technologies were designed to cater to the versatility of a woman's game.
Let us find out the major differences between the original women's Air Jordan and the retro release.
Cushion. The Women's Air Jordan and Air Jordan OG both utilize a full-length Phylon foam midsole and encapsulated Zoom Air for enhanced underfoot comfort. Like the Air Jordan 13, the Women's Air Jordan came with heel and forefoot Zoom Air. Unfortunately, the Air Jordan OG only makes use of heel Zoom Air.
Except for the forefoot Zoom, the 2020 re-release is packed with the same technologies as the original. Because of this, the Air Jordan OG is both a fashionable retro and a capable on-court performer.
The original Women's Air Jordan was based on the Air Jordan 13. Let us see how the Air Jordan OG stacks up against the last basketball sneaker Michael Jordan laced-up as a member of the Chicago Bulls.
The women's Air Jordan OG features a Phylon foam midsole with a heel Zoom Air unit. Michael Jordan's thirteenth basketball sneaker also makes use of a Phylon midsole but with encapsulated heel and forefoot Zoom Air bags.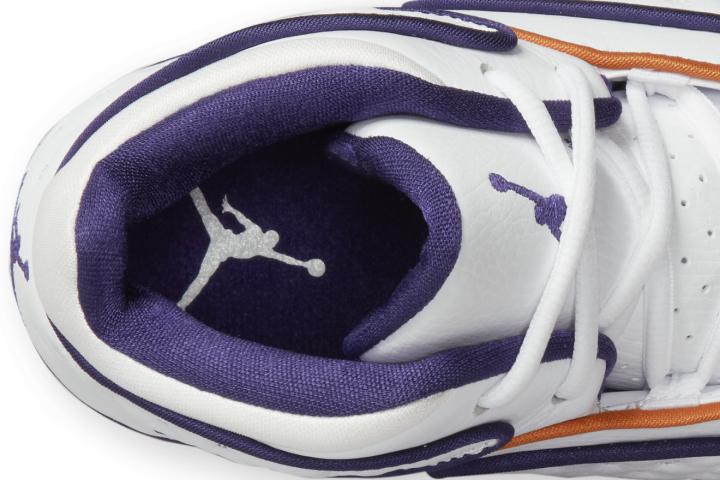 Traction. Both these Air Jordan basketball sneakers feature a durable rubber outsole with separate pods for maximum flexibility and traction.
Support and Lockdown. The Air Jordan OG and Air Jordan 13 both utilize a high-top collar for increased ankle support and stability. Both Jordan basketball sneakers also feature a lace-up closure for a locked-in feel.
Material. Both these Michael Jordan basketball sneakers make use of a combination of genuine and synthetic leather. The leather upper is designed to provide enhanced comfort, support, and a premium feel. The Air Jordan OG also makes use of textile materials for added breathability.
Price. The Air Jordan OG retails for 140 dollars while the Air Jordan 13 retails for 50 bucks more at $190.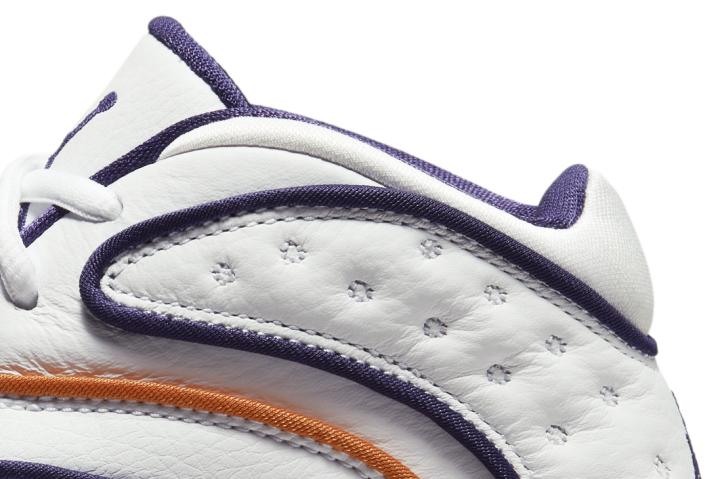 In terms of performance technologies, the women's Air Jordan OG is no slouch and can go toe-to-toe against Michael Jordan's 13th signature sneaker. Both these retro basketball shoes are designed to provide maximum style and performance on and off the hardwood.
Overall, the Air Jordan 13 and women's Air Jordan OG are must-cops for any sneakerhead familiar with each shoe's rich legacy.
Air Jordan OG Colorways
The women's Air Jordan OG arrives in several eye-catching hues.
Black/White/White
University Red/White/Metallic Silver/Black
White/University Red/Black
White/Navy/Blue