The Air Force 1 High Utility 2.0 from Nike is inspired by military aesthetics. This boot for women is well-made and it withstands rugged terrain or rough weather. It is praised by many sneakerheads for its impressive comfort, durability, and quality that is not only perfect for cold conditions but also for daily casual wear.
Pros
Great for cold weather
Superb durability
Comfortable for all-day wear
Stylish
Easy to clean
Great traction for rugged terrain
Well-made construction
Sufficient ankle support
Versatile in use
Budget-friendly
Waterproof
Cons
Clunky look and feel
Needs some breaking in
W
ho should buy the Nike Air Force 1 High Utility 2.0
Get this pair if you are:
looking for winter-ready Nike sneakers
into budget-friendly sneakerboots that are versatile in style and use
into waterproof sneakers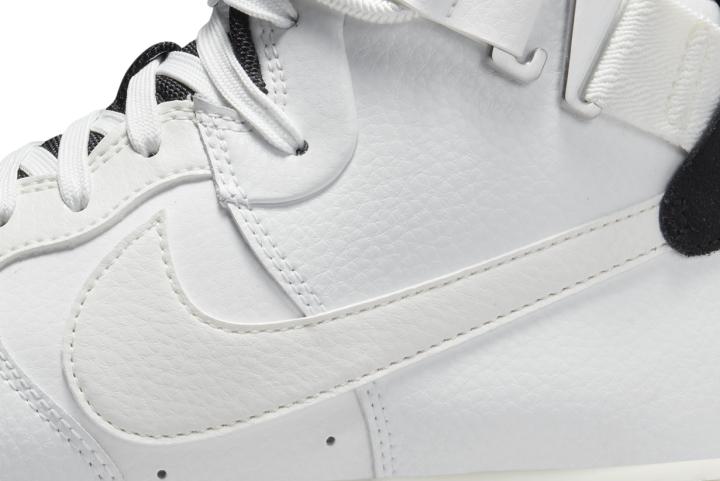 Who should not buy it
People are not happy with the Nike Air Force 1 High Utility 2.0's heftiness. If you want a winter-ready sneaker boot that is lightweight, switch to Nike Lunar Force 1 Duckboot. If you want an AF1 that breaks in quickly, check out the Nike Air Force 1 High.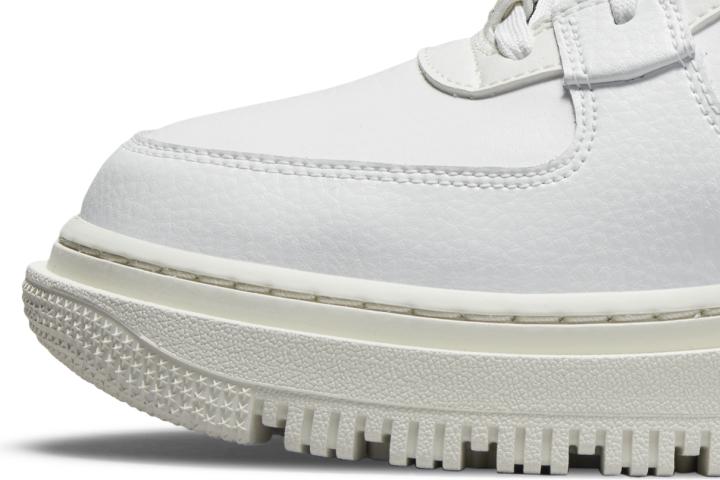 Break it in a little for a long-lasting comfort
"Very comfortable. I can wear them all day!" The majority of verified buyers agree that these sneakers are insanely comfortable. A couple of sneakerheads are beyond happy that they can wear this shoe "all day without complaint" or discomfort. They also use it for long hours while traveling or for work. However, a few mentioned that it's stiff initially, so it needs some breaking in (about 2-3 times of wearing).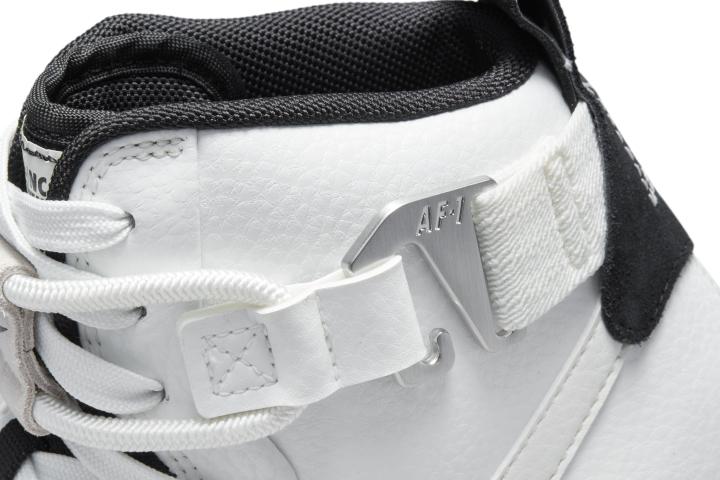 Air Force 1 High Utility 2.0: Keeps your feet warm all-day
The best thing that sneaker fans love about the AF1 High Utility 2.0 is that it is winter-ready. Many attested that it keeps their feet "warm as well as dry" when wearing it in the snow. It is also important to note that this kick is excellent for cold weather thus, you might experience sweating on your feet if you use it during summer.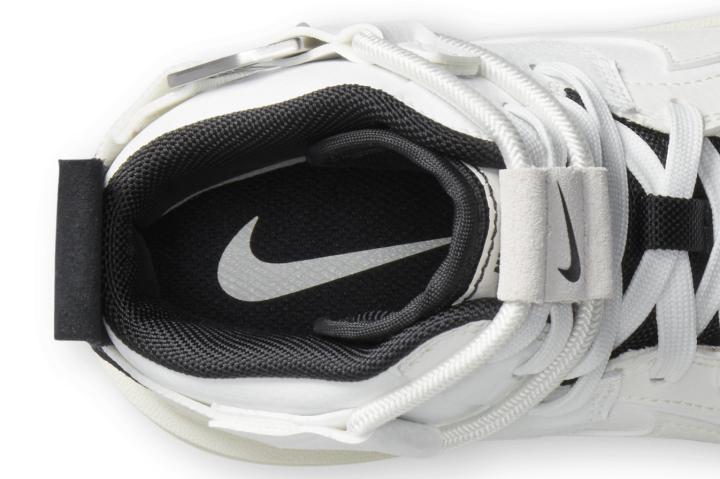 Super easy to style
Many AF1 fans are excited every time they wear the AF1 High Utility 2.0 because of its "super on-trend" and "done to perfection" design. People describe this pair as "very cute and fashionable" that can easily be paired with a variety of outfits including jeans, shorts, joggers, leggings, and sweats.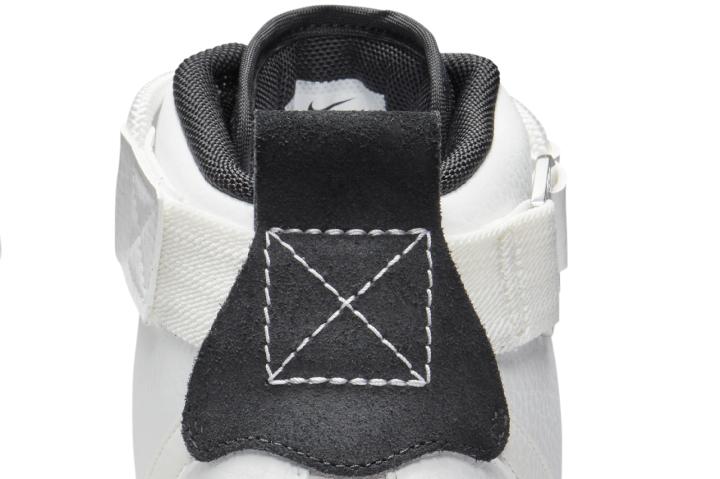 Air Force 1 High Utility 2.0 is rugged-terrain ready
This winter boot has large lugs for "rugged terrains and rough weather" which pleased several AF1 High Utility 2.0 fans, especially those who wear them for hiking or during rainy days, because of the good amount of grip it offers that definitely helped them on rainy hikes.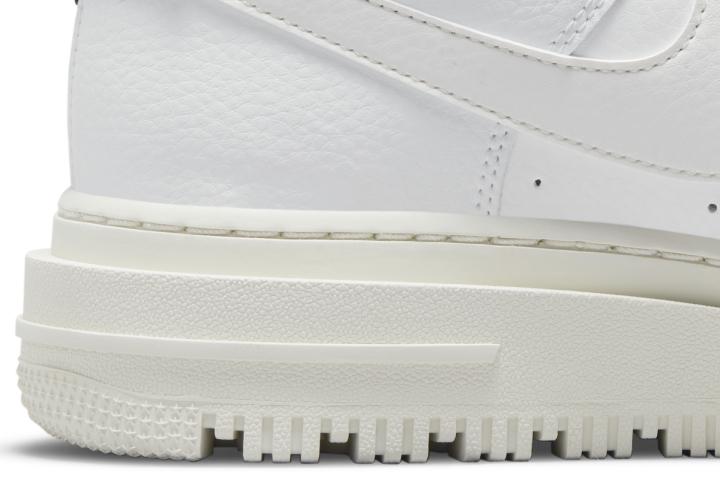 Worry-free for your ankles
As one verified buyer said, the ankle support in AF1 High Utility 2.0 is the "real pro." This is confirmed by a great number of satisfied buyers who are literally impressed with the ankle support and stability.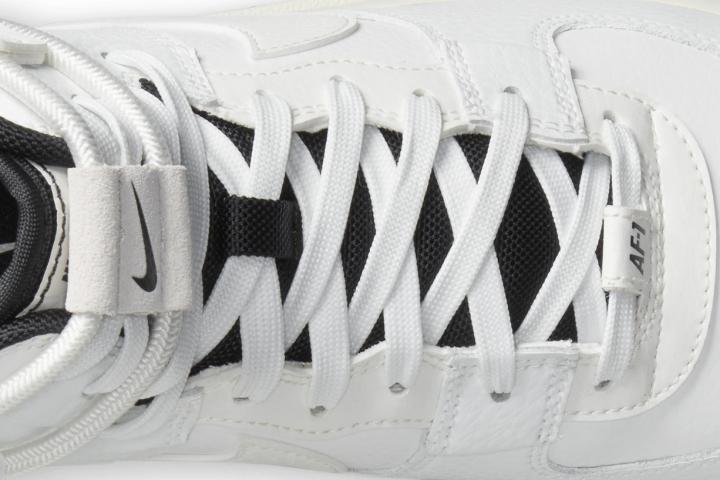 Air Force 1 High Utility 2.0 is hefty for a reason
Many people who have owned this kick are disappointed with its heftiness and wished for it to be a "little lightweight". However, for some, it is not a problem as it "plays into its durability and quality of materials." In other words, because the materials that are added into the AF1 High Utility 2.0 make it durable, cushy, good quality, and winter and rugged terrain resistant, sneakerheads find its heftiness very justifiable.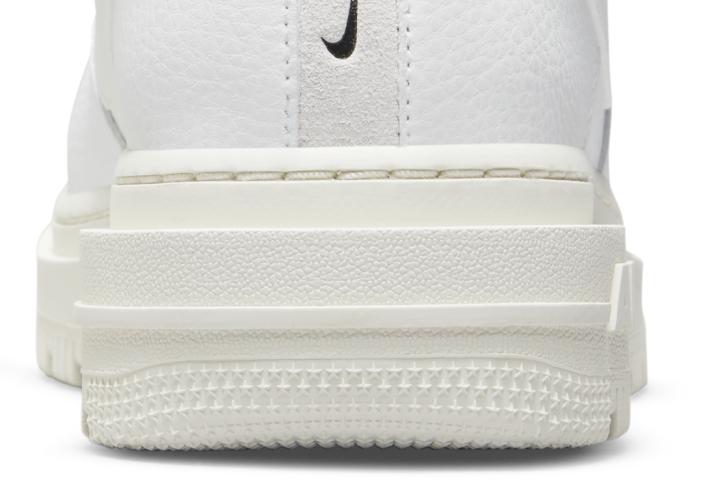 Affordable winter boot
With its $110 retail price, boot fans considered the AF1 High Utility 2.0 very affordable given that it is a winter-ready boot that is super durable, stylish, and grippy. In addition to that, it is also waterproof and easy to clean.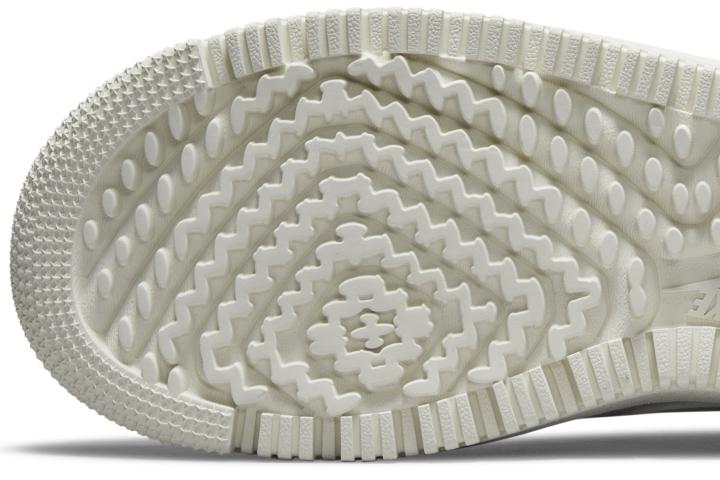 The Air Force 1 High Utility 2.0 embodies military-inspired aesthetics
The all-leather ankle strap of the OG Air Force 1 High now has a durable metal hook with a suede back tab with "intricate stitching" in the new Air Force 1 High Utility 2.0. This upgrade symbolizes the traditional military dress. It also has an upgraded tongue with a woven label that showcases a military tag.