Who should buy the NB Numeric 440 High
This high-top 440 sneaker from New Balance would make a good match for skaters who:
Want a good board feel. For a cupsole, this skater offers plenty of sensitivity underfoot to help you feel in full control doing flips.
Mostly do low-impact rides. Thin cushioning makes it more suitable for "slides and grinds," cruising, transitions, and similar.
Prefer a retro-looking, slim cupsole. This sneaker is easy to style and can be worn casually.
Keep the shoe budget below $100. The 440 High belongs to the cheaper range of sneakers.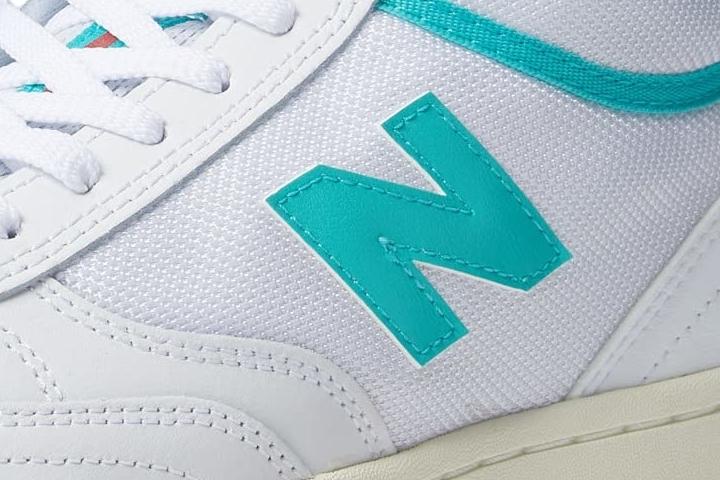 Who should not buy this skate shoe
Skip the Numeric 440 High if you do lots of high-impact tricks. It really lacks the underfoot padding for that. Consider Vans ComfyCush Sk8-Hi. Vans also perform better in terms of durability, just like the DC Pure High-Top.
A sharp-looking silhouette
You will surely not go under the radar while wearing the high-collared Numeric 440 High. This '70s-inspired skate shoe fuses retro and modern into a rather "steezy" design.
The wearers agree that this sneaker is "stylishly functional" because apart from skateboarding, it can also be casually worn with jeans or joggers. Wear it down for athleisure or dress it up for a more special occasion, it looks good either way.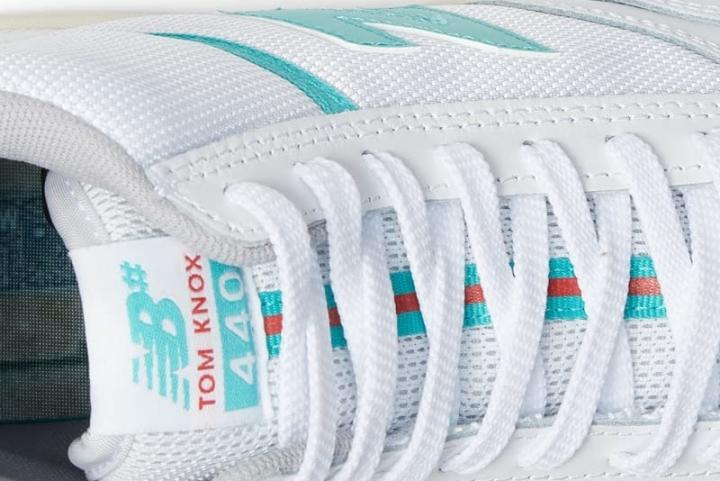 Excellent board feel of the 440 High
The idea behind the 440's design is that it would bridge the gap between vulcanized skate shoes and cup soles. Thus, a great majority of reviewers have noticed a nice balance between the board feel and durability. An avid skater finds it thick enough to give a good amount of protection but "not too thick to make you lose that board feel."
Some skaters actually think that the 440 is closer to the better-board-feel side of the spectrum, mentioning that there is lots of it. In addition, those who ride BMX warn that the sole is too thin for that.
Flip tricks are reported to feel "ten times better because of how much control the board feel gave." There is also noticeably more material on the outer side of the toebox, where the upper makes the most contact with the deck.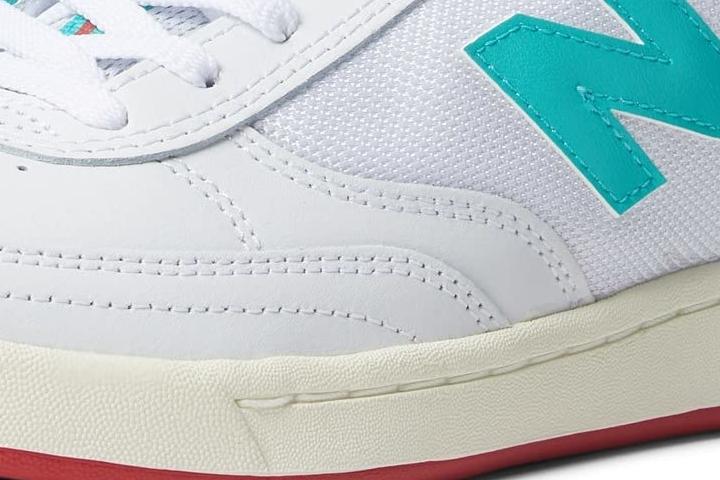 Well-fitting and needs no break-in time
A great many reviewers felt secure enough and had enough wiggle room. Those who have worn Vans shoes in the past will find the toebox rather similar. The only problem is that there is a little inconsistency in fit, depending on the colorway and the material that comes with it. For example, the black Tom Knox edition which employs genuine leather tends to fit snugger at first.
But the most highly-appreciated characteristic of the Numeric 440 High is that it barely needs any breaking in:
"wore them for a few hours and went right into skating"
"short break-in period is a time-saver"
"didn't take much time to break in"
Also, the heel cup does a great job keeping your heel securely locked in, resulting in no heel slippage. A YouTube reviewer finds it a bit odd because you cannot really feel the heel counter on your foot, but it does the work.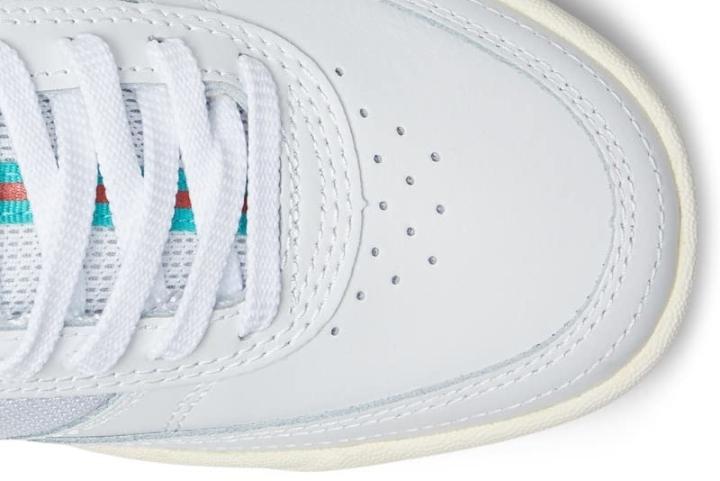 Laces are way too long and flimsy
"Ridiculously long," - the testers just couldn't understand why they had to be made that way. Even if you tie them loose and use every eyelet, there is still "too much leftover." To remedy this shortcoming, skaters had to use other aftermarket laces or take them out from other high-top skate shoes they own, like the Vans Sk-8 Hi.
Unfortunately, the problem doesn't end there. The laces are also described as thin and cheap, and one skater even complained that they broke on his pair after about a week of use. So, do be ready to get a replacement pair of laces for the 440 High.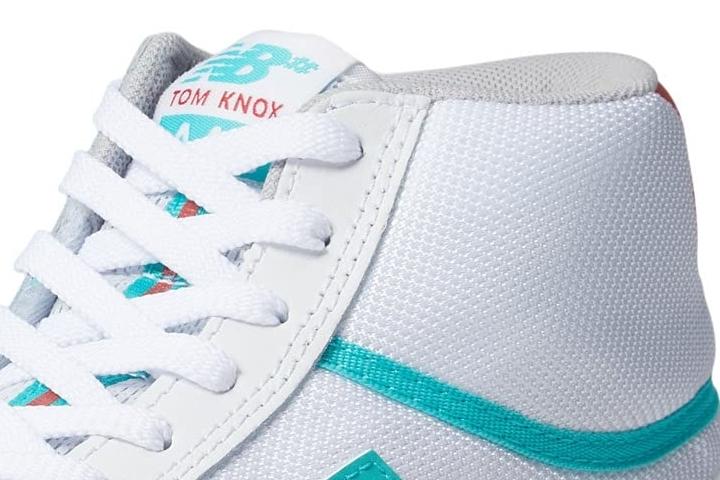 Avoid high-impact tricks in the NB 440 High
The insoles of this New Balance Numeric skate shoe have received a ton of criticism from the testers: "terrible," "really flimsy and super thin," "trash, super-flat, super cheap, no structure to them." As a result, the poor insoles caused two glaring issues:
Almost no cushioning for impact protection.
Avis skaters warn against using the 440 High for drops, stairs, gaps, or anything with a lot of height because you are going to "feel impact on the smallest stuff." One of them says that it's like there's just hard rubber between their feet and the ground.
They slide towards the front of the shoe.
After skating in them for a while, the reviewers noticed the insoles getting crumpled up upfront and sliding away from the heel. They griped about having to stop, take off the shoes, and push the insoles back into place. A YouTuber ended up replacing the insoles with a pair from some Nike SB shoe, mentioning that they felt a lot firmer, thicker, and even improved the shoe's fit.
So, in addition to the replacement laces, you should be ready to get an extra pair of insoles.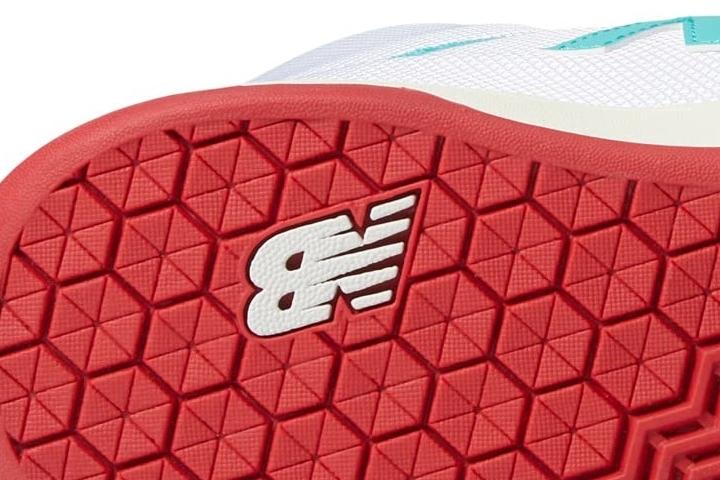 It's got high-top support that can be flexible
The collar is described as "nicely padded, but not overly so," giving you that needed high-top support. At the same time, the stitched line about halfway up the collar allows it to flex a lot more easily, compared to other high-top skaters (like Nike Blazer or Converse Chucks). As one reviewer puts it, "even if you have these fully laced up, you can still move your ankle around like normal."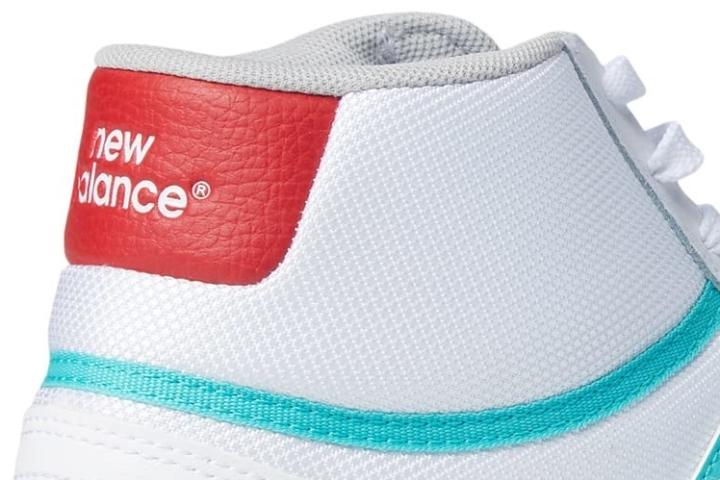 Durability could be better, even for the $85 price point
More than a few professional skaters have complained about the poor quality of the 440 High, especially when used for serious skateboarding long-term. The most problematic area has been the upper:
the outer layer near the pinky toe got detached and is "on its way out"
the textile material is "pretty easy to rip"
the toe stitching and outer sidewalls "rip fast when doing flip tricks"
The good news is that the damage mostly occurs on the external layers and there is still enough material on the inside to prevent the holes from appearing.
New Balance Numeric 440 High has excellent traction
The brand's proprietary NDurance rubber has been extensively praised for the grip it gives. Those who have reviewed many skate shoes note that it is rather grippy for a cupsole (which tends to be more slippery). They also say that it's "not too grippy, nor slippery" either, offering a nice balance.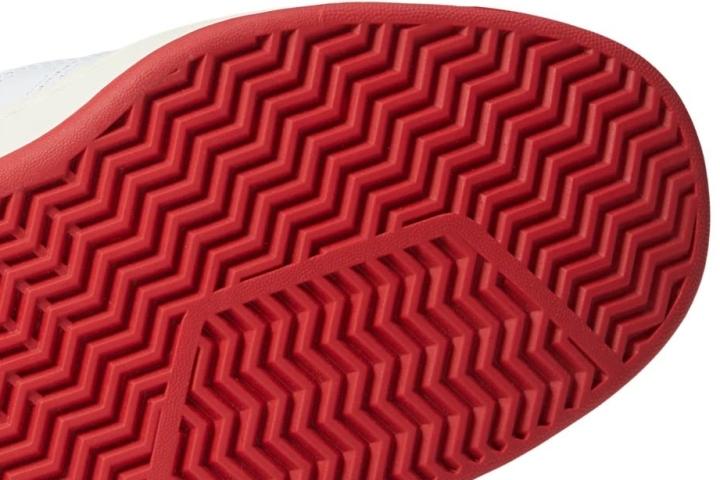 Good to know
Both low-top 440 and its high-top counterpart were created by Jeff Mikut, a designer who also came up with other New Balance Numeric sneakers and worked for other brands like Lakai and Vans.
The Tom Knox colorway is named after the internationally recognized British street skater. He was inspired by the rainy fall days in England, choosing the black and burnt-red colors, as well as the print of autumn leaves on the pavement for the insoles. It's got water-resistant ballistic nylon side walls and the material is reflective at night. The toebox and heel counter use full-grain leather for a luxurious touch.