Simple, well-fitting, and very cute on the feet, the New Balance FuelCore Nergize has made thousands of ladies really happy. For the its price and the number of advantages it gives, it is considered a definite steal. It's not a surprise that this NB trainer makes it to the top picks among all workout shoes.
Pros
Unbelievably lightweight
Surprisingly low price
Glove-like fit
Wide option available
Sleek style and variety of colorways
Easy to put on and take off
Highly breathable
Very flexible
Good grip
Cons
Not for long periods of wear
Not for hardcore cross-training
Tight for high arches
Who should buy the New Balance FuelCore Nergize
The FuelCore Nergize from New Balance is worth your attention if you are after the following:
a budget-friendly cross-trainer that doesn't feel or look cheap
an extremely light and flexible trainer that feels close to barefoot
a cute and sleek athletic shoe for gym and athleisure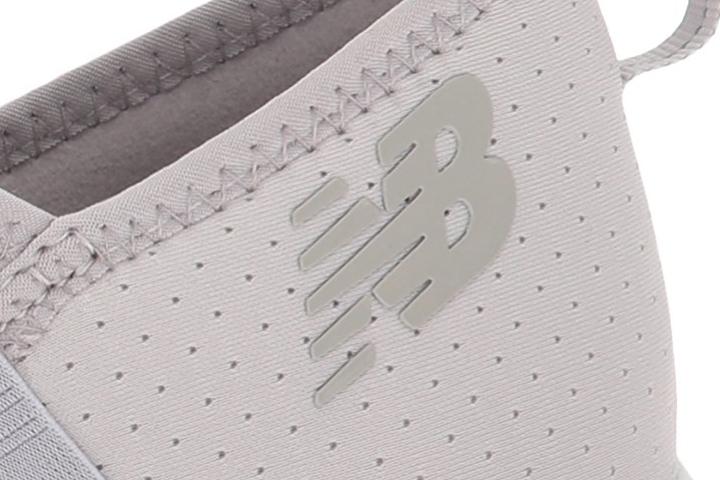 Who should NOT buy the trainer
Due to its very minimal cushioning, the Nergize is not the type of trainer you would want to wear casually for extended periods of time. Other budget-friendly options with a bit more cushioning are Nike In-Season TR 9 and PUMA Enzo 2.
And if you need a pair of effective trainers for HIIT, heavy lifting, running, or any other intensive training activity, it's better to consider the more expensive but top-rated Crossfit shoes.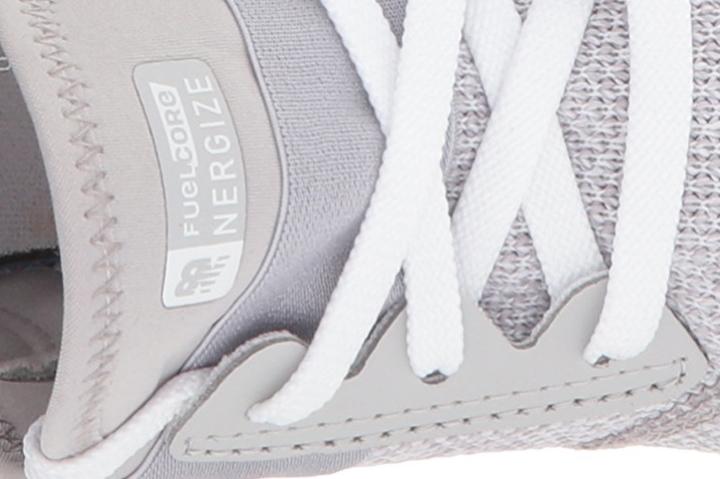 It doesn't get any lighter
The first thing all reviewers notice is how light the FuelCore Nergize feels on the foot. They mention how it is "barely there"! No wonder, as the shoe weighs 5.3 oz (150 grams) given that an average women's training shoe comes in at 8.3 oz (235 grams).
FuelCore Nergize is a steal for its price
With an MSRP of $65 and discounted prices going as low as $30, this New Balance trainer is a real bargain.
But what's more, people take note of how well-made the shoe is. There are no signs of it being a "cheap" one in terms of quality.
Fits like a dream
Ladies describe the trainer's fit as "snug", adding that it "stays on your foot well." However, for the best experience, they recommend wearing thinner and lower socks with the shoe.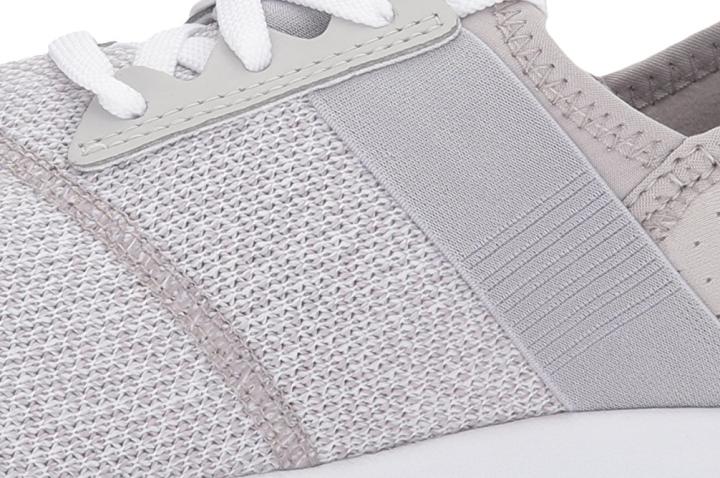 Not so much for high arches
Quite a few people have complained about the tightness they experience on top of the foot, especially those with high-arched feet. Most of them associate this with the elastic band across the "tie" area.
Also comes in Wide
Like most New Balance shoes, the Nergize is offered in a D-Wide version as well. So, ladies who need extra space for their toes are quite happy with this option.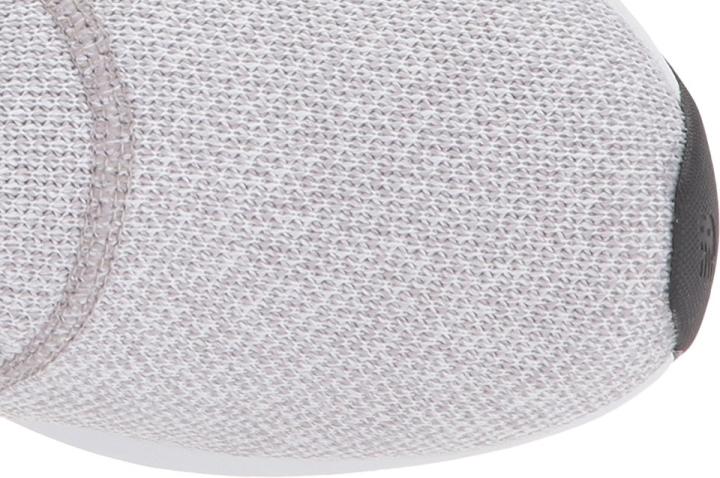 New Balance FuelCore Nergize is a looker
The shoe's rather simple yet elegant design has been the first thing that attracted many buyers in the first place. Not to mention the variety of subdued colorways that are easy to match with various outfits.
Instant on-and-off
Even though the shoe comes with laces, its wide and stretchy neoprene collar helps you slide in and out of the shoe with very little effort. This is especially appreciated by the women on the go.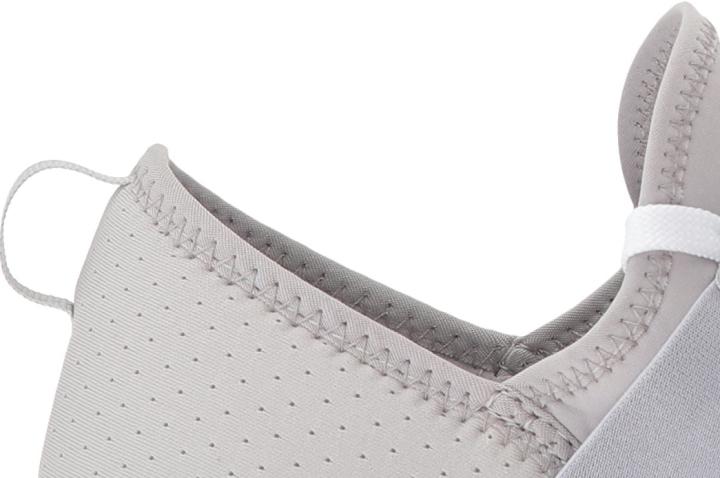 Keeps your feet nice and fresh
With its breathable mesh upper, there is no worry about getting toasty in the FuelCore Nergize.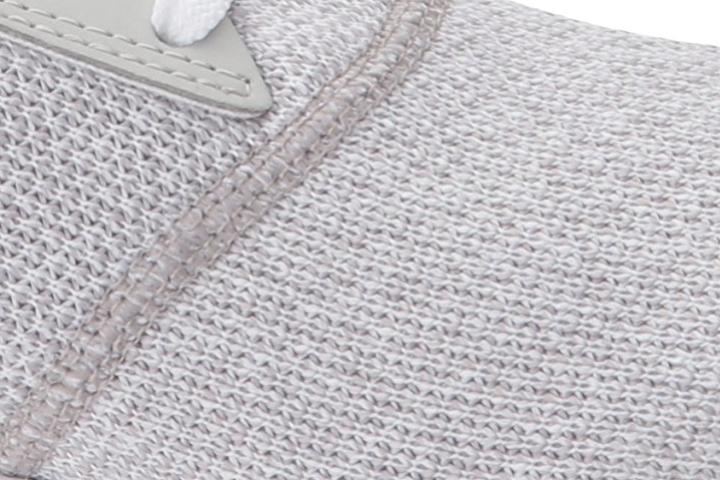 Plenty of flex for agile footwork
Thanks to its thin sole and multiple flex grooves, the trainer easily bends together with your foot. You can comfortably perform planks, burpees, rope jumps, and other exercises which involve lots of foot engagement.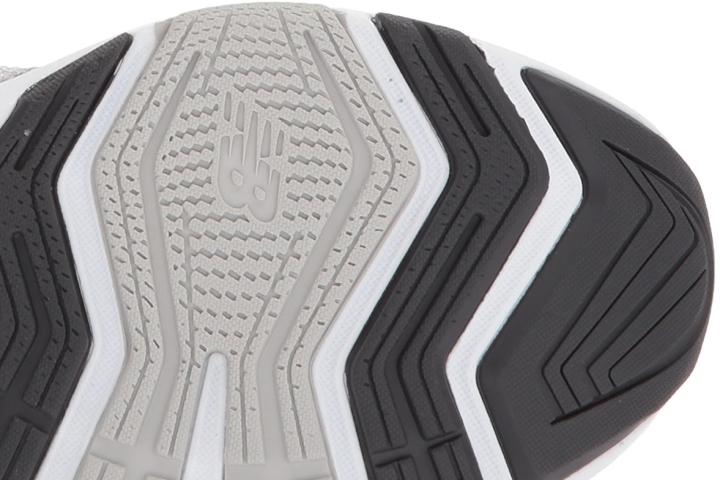 Grippy on the floor
No issues with slipping have been reported by the reviewers. The rubber components throughout the outsole do their job in keeping you surefooted on the gym floors.
Warning: FuelCore Nergize is not the shoe for all-day wear
Those who expected to wear this trainer for extended periods of staying on their feet have been disappointed. Its thin midsole is simply not meant for that.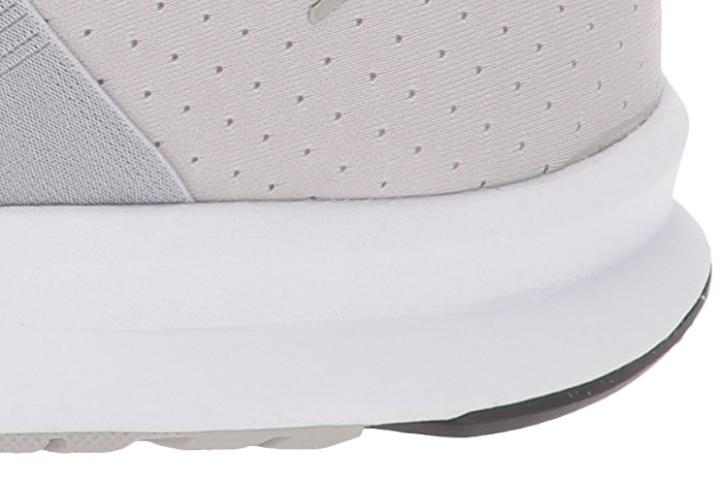 Ladies mentioned feeling "every rock underfoot", lacking arch support, and even experiencing shin splints and lower back pain after hours of walking.