Who should buy New Balance FuelCell SuperComp Pacer
Get it if you need a very light shoe that can propel you forward and increase your speed, whether that's for training or competing in short races. You can particularly enjoy it if you like a firm feel underfoot, you are a midfoot-forefoot striker, and have some experience with running.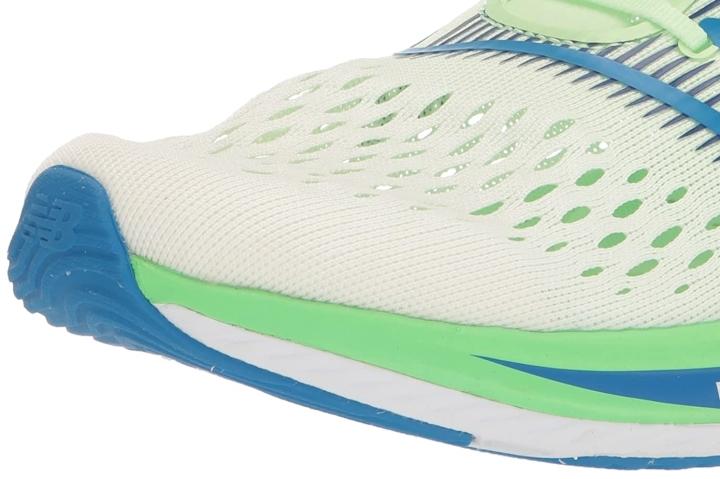 Who should not buy it
Look elsewhere if you: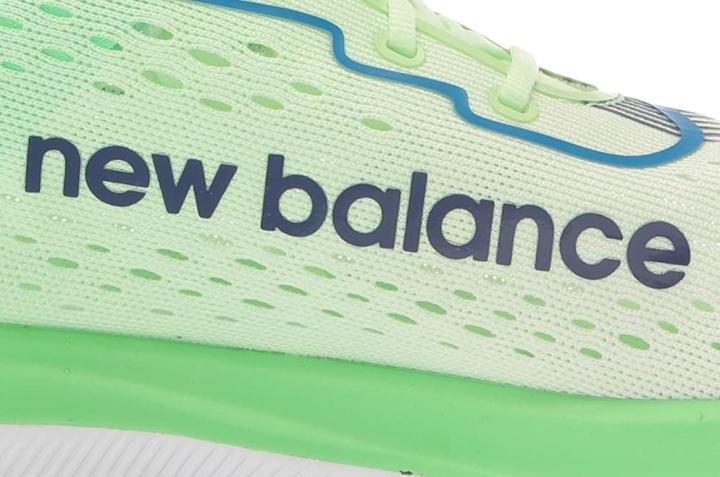 SuperComp Pacer wants to go fast
The ride is described by an experienced tester as being great, as it "does a terrific job blending old-school racing flat feel with new age technology." It has "a very snappy feel," and it's "really nimble with lots of energy return." Another runner noticed that "you can't help but run aggressively in it," and it "just begs for more."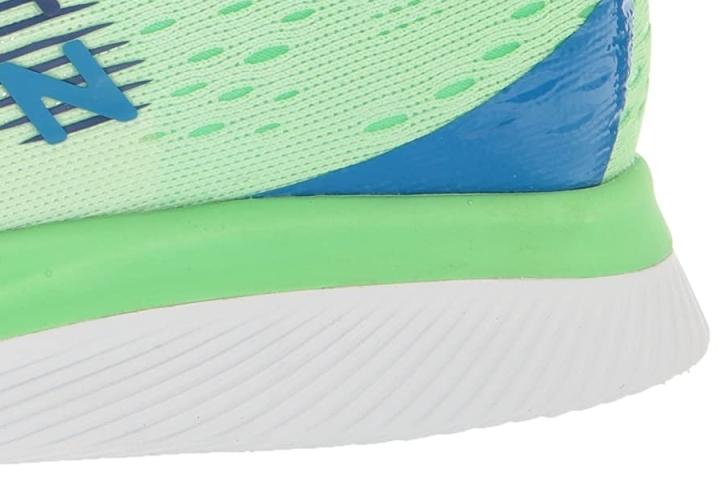 The upper is a feather
All runners who tested this shoe agreed on the quality of the upper: it's extremely thin, flexible, breathable, and very comfortable. As they put it:
it's an "upper that feels invisible on foot"
"up top, this shoe has summer races written all over it"
it "completely disappears during runs and I really felt one with the shoe."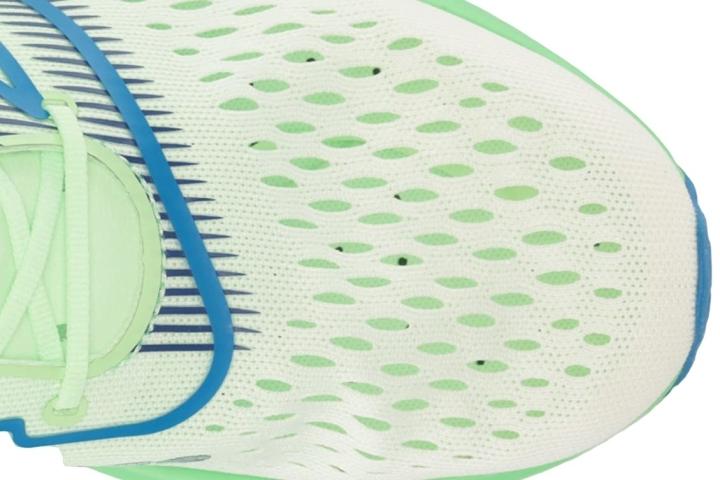 FuelCell midsole is great, yet "old-style"
As a tester pointed out, although this midsole is supposed to be firm, it could use some more cushioning and be a little bit more forgiving. Because of that, it's a shoe that's ideal only for short runs, interval repetitions, and 5-10k races, though some runners said they went up to 21km and found it comfortable enough.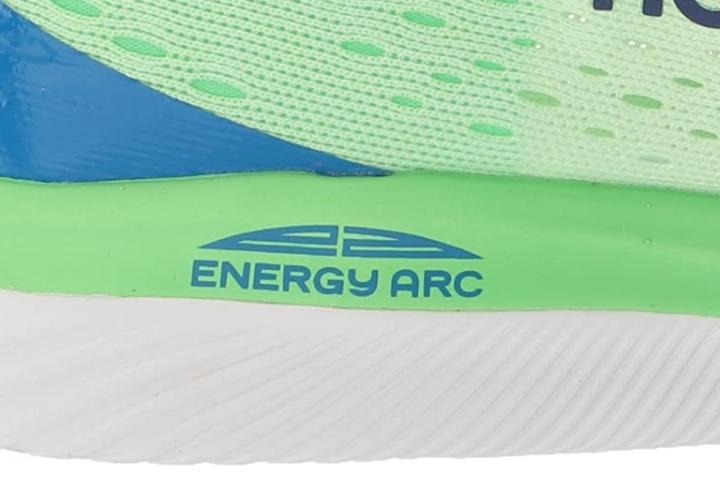 The outsole should be re-designed
Reviewers said that the traction is good, even on wet surfaces. What concerned them is the particular design of the outsole, which sees a cutout through the heel area and gets stones easily stuck in it. As a runner said, it's just "a magnet for grime and debris."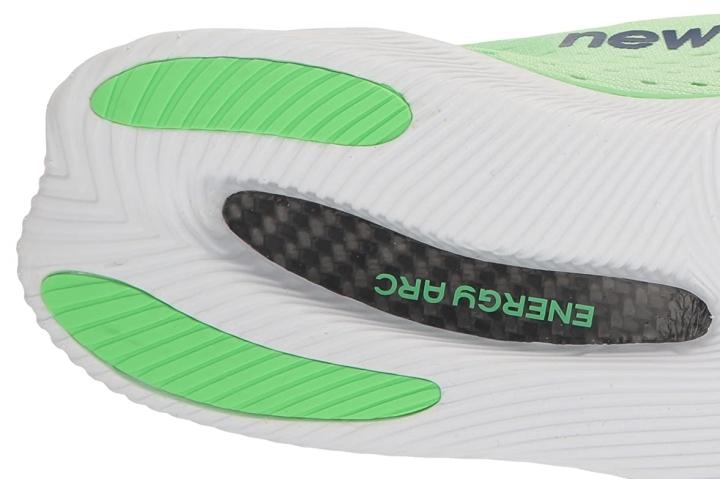 New Balance SuperComp Pacer has the perfect fit
The toe box is described as being roomy for a performance shoe. Fit is fantastic in every part of it, as an expert perfectly put it: "upon first step in, the shoe felt comfortable and familiar," and another tester went even further: "well, fit is sublime."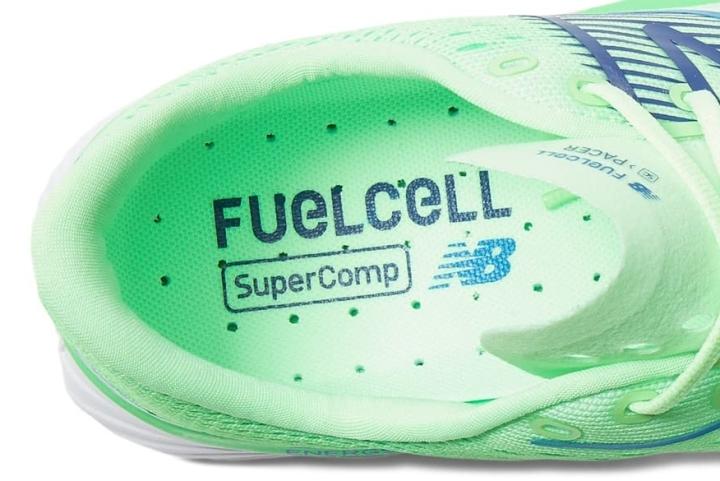 Even lighter when running
At 7oz (201g), the SuperComp is below the average weight for a racing shoe (8oz or 227g). It's light on paper, and according to a runner it "feels just as light on foot."
Not the best lacing
Runners reported some issues with the lacing during their tests. It was hard to secure the upper and the laces need to be adjusted more than once in order to achieve a better lockdown.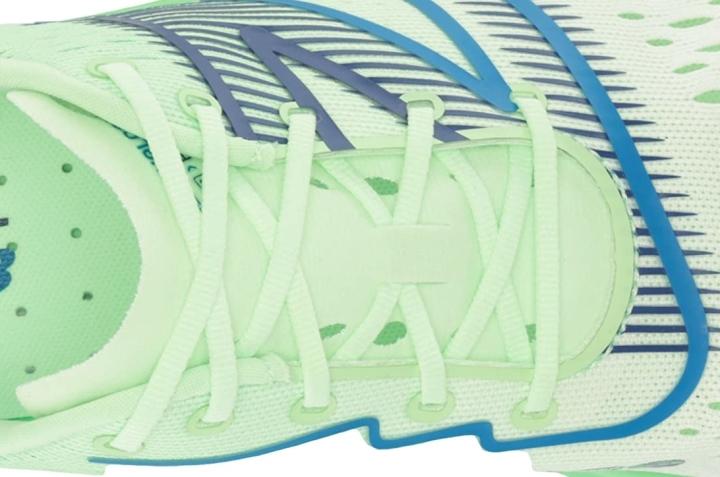 Durability is NOT the reason to buy it
Testers were not happy about the overall durability of this New Balance shoe. The upper is not going to last and the same goes for the outsole, which has a large part of foam that is exposed. A runner noticed that he could "see a bit of wear after each run."
Compare popularity
Interactive
Compare the popularity of another shoe to New Balance FuelCell SuperComp Pacer: