The 1500 v6 from New Balance rings all the right cords as a light tempo/race-day shoe. It is light enough to speed on, strong enough to give security, and has enough protection on the ground to keep you taking a hard hit from the pavement. If you are looking for a step down into the lighter, lesser shoe, this is a great one giving you a little of what you had without leaving you wishing for more.
Pros
Light
Stability without over-correction
Good ground contact
Has width options
Cool design
New Balance 1500 v6 review
The New Balance 1500 v6 is just right. It has just enough structure to give a solid ride but light enough to not drag you down in upper mileage.
They are speedy enough for a fast 5K but strong enough to bring a finish to the half-marathon or more.
NB calls this a racer, and it performs no doubt. The build, though light, is strong enough to find that happy place for you if "racing flats" are just too minimal for you. I have to say it is just right!
I brought the previous version into my rotation after finally edging away from the heavier trainers. I need a little stability though most of my purchases have been from the normal (neutral) side of the shelves.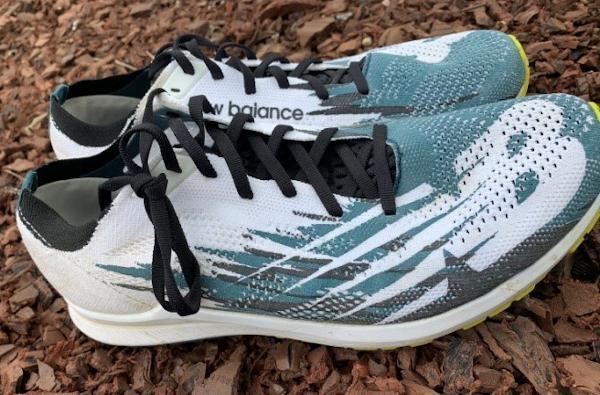 This comes in as a stability shoe giving that function though the ride does not have an over-pronounced structure.
Design
I am not a design freak. I purchase shoes based on how they work for me, not how they look. While the design does have some appeal, it has never stopped me from purchasing. I prefer the wilder colors than the dark black on light black motifs.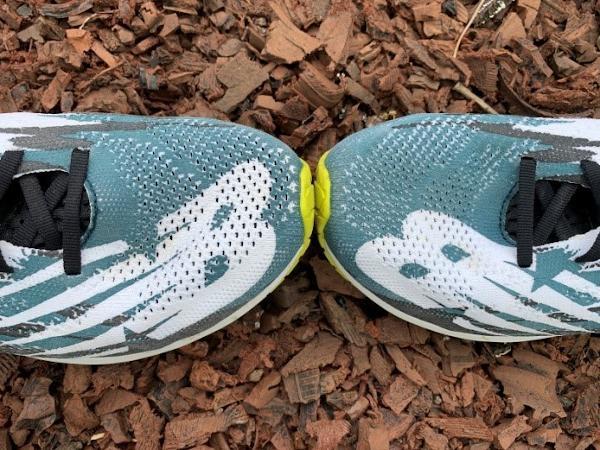 The design of the 1500's is pretty cool. I really like the color options and the embedding NB into the design. It looks fast and is fast.
White typically does not stay clean, but I have had no issues with these staining or showing their age prematurely. Recent runs have put them through some water and even a tad of mud, so the sparkle is starting to dwindle.
Build
The heel is firm but has the right amount of cushion all around as does the rounding of the ankle. The upper is mostly woven with some flex but also some rigidity.
These shoes have not been "hot" for me though I am a heavy sweater. The internal structure has no rough edges that cause any rubs or hotspots.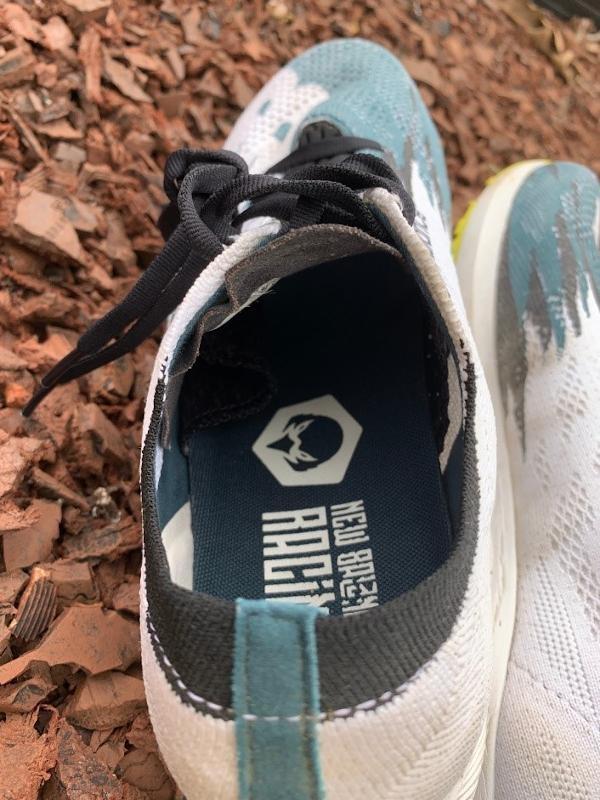 I don't use orthotics preferring to leave the insole be. The insole is pretty basic with minimal features and cushioning.
The sole of the shoe is intriguing. It has small lugs that have some bite, but you don't feel them as individual components when running. I have had no issue with slipping on wet pavement or asphalt.
My local running store says my feet are narrow-based on their measuring. Yet, I feel best in a 2E. Wides are hard to come by, but great news—the 1500's have a 2E option!
Apparently, my feet splay greatly when running and require some space in the toe-box. I got these as a wide option, and they give just that right amount of snug around the midfoot, but my toes are wild and free!
Since putting these heavily in my rotation, no blisters and no lost toe-nails! Thank you!
Performance
This is one of the few shoes that I have burned through that felt right on the first lace and took no break-in to get accustomed to its features. This is one of the few shoes that I don't "feel" when running.
It has a solid feel to it with just a hint of squish. You can feel the road though it is not heavily pronounced. There is a soft feel from the inside but a solid footing. I have worn squishy shoes, and squishy is not the word.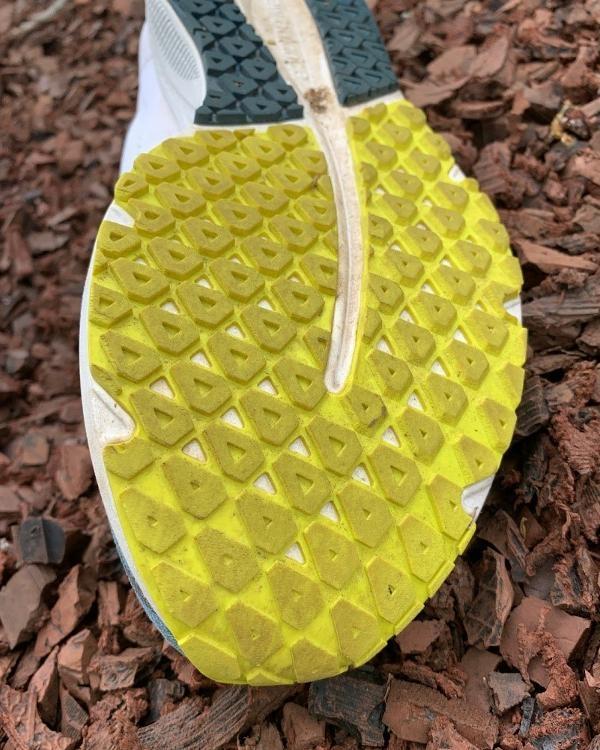 I have bruised my feet in the past and lean towards the sensitive side of ground contact. Initially, I was concerned as these appeared too firm on contact.
After putting them through a few paces, I learned to lighten my strike just a bit, and the 1500's took care of the rest. The sole does not give a "click" as some running shoes do on connecting.
The sensation on the ground is solid protection with minimal bounce and ease of rotation. There are no ridges or rises on the forefoot or midfoot area—the toe just eases into the forefoot to the midfoot to the hell seamlessly.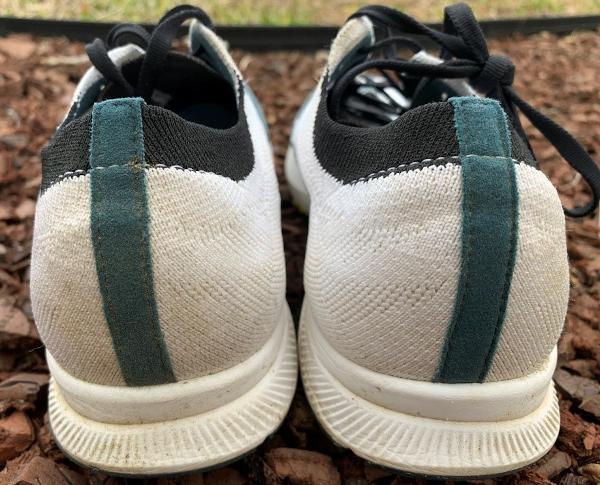 I was heel-running for a while and have moved to mid-foot. I do have the occasion where the heel will scrape. And, when fatigued, I can find myself on my heels a bit more often than I should.
But, this shoe does not overcorrect. So, if you are more of a heel-runner, this will not force you to place any differently. This is a light shoe—very light for its features.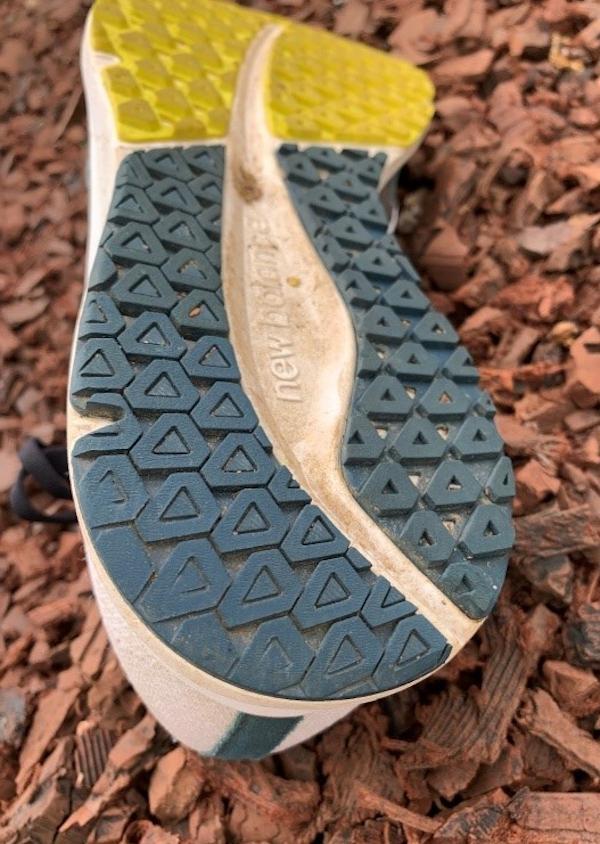 The tread is wearing nicely at 63 miles as of today. There are signs of wear on the toe and the heel as expected. I typically change out shoes around the 300-mile mark, and these appear to be right on that schedule.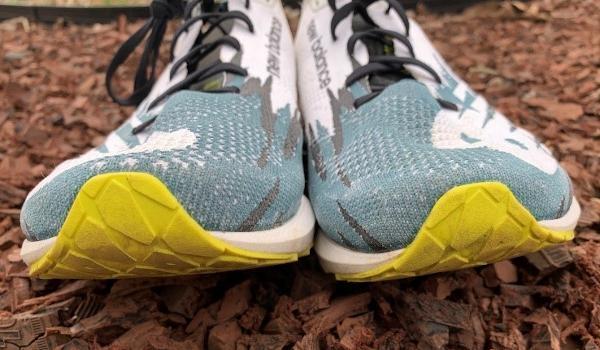 Score
I have landed only a handful of shoes that have treated me as well as these. This is the second pair of this series after retiring the previous version. These are my go-to shoes for the half-marathon without question.
I am stingy on high scores, but this one gets a perfect score from me today.