A refreshing twist to the Jefferson, these sneakers come in several stripes detailing while keeping all of their features intact. Despite its simple silhouette, many can enjoy its versatility not only in style but in function as well. Priced at $50, users can already avail of shoes that can hold up to various activities and weather.
Pros
Perfect for summer
Matches almost all outfit
Easy to clean
Durable upper
Casual yet dressy vibe
Adapts to extreme weather conditions
Easy to put on and off
Can be worn with or without socks
Functional
Cons
Thin soles
Sole is not durable
Who should buy the Native Jefferson Block
This simple Native Jefferson Block could be a great match for you if:
You are into sneakers that are breathable making them not only suitable for the summer but also adapt to extreme weather conditions.
You are looking for a shoe that has an easy on-and-off feature similar to a sandal, only with more protection.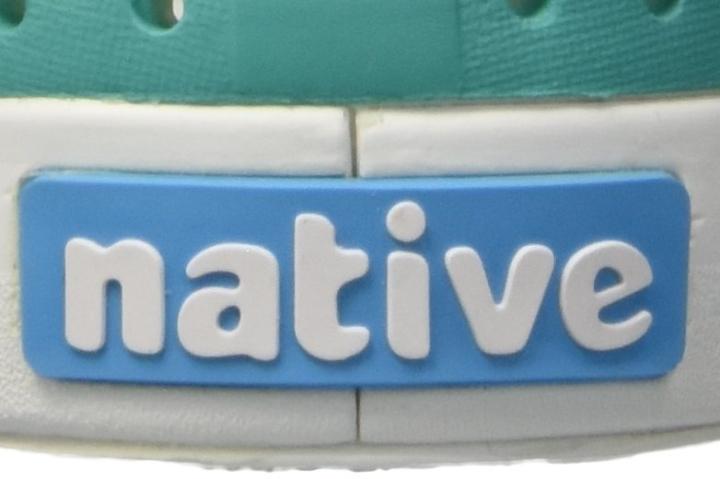 Size and fit
Native, since its conception, lived through its mantra of producing reliable shoes for enjoyable wanderings. In support of that, easy-to-slip-on designs seem to be a must on most of its designs, including the Jefferson Block. The upper material creates a soft canvas that cushions and protects the feet.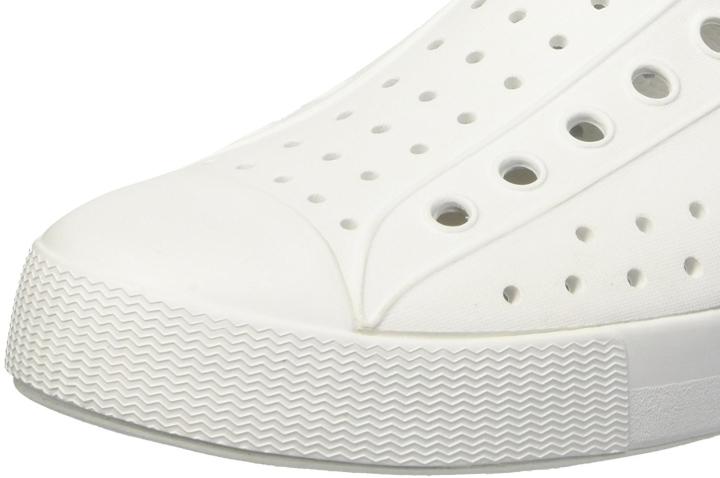 Coming in a wide variety of sizes, each can avail of a pair to suit them. Men can choose from 3-13 and women from 5-12.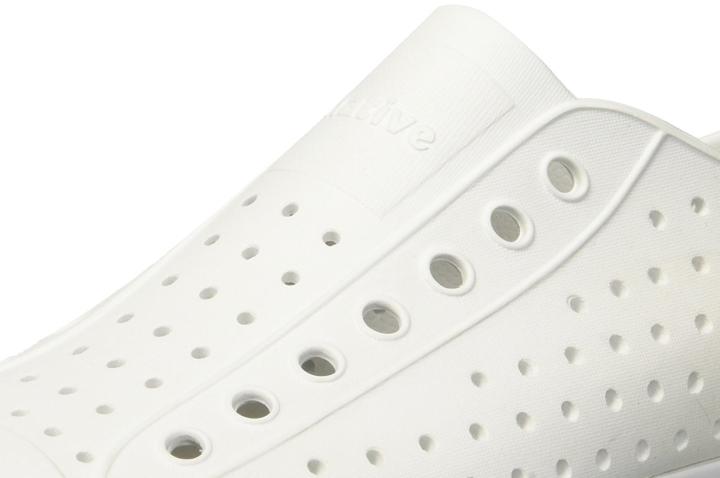 Style of the Native Jefferson Block
Apprehensive at first in using injection-molded EVA uppers because of its restrictions, Native pushed through and eventually made it one of its signatures.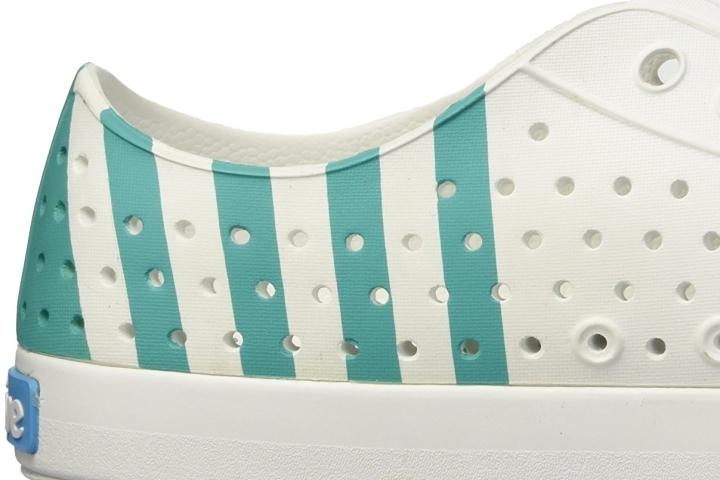 Having Jefferson's low-top and sneaker-like profile, the Block version sports strategically-placed stripes which add a certain quirk to the whole vibe of the shoe. Pairing it with a simple and summer-ready outfit will certainly highlight the design of the shoe.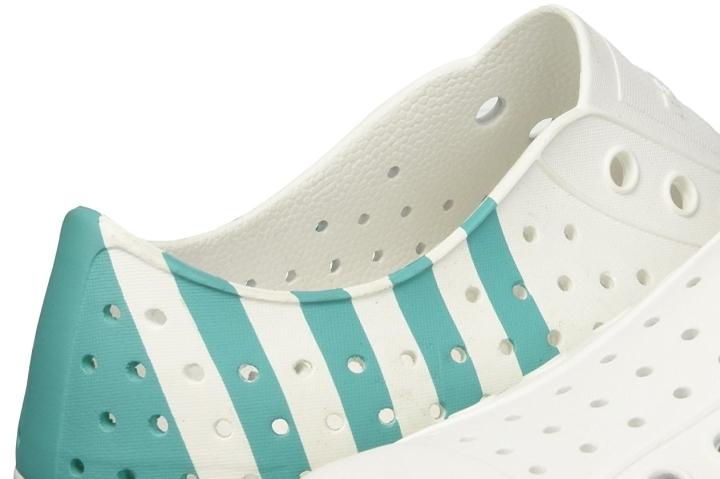 Notable Features
Despite its simple and straightforward design, the Native Jefferson Block does not sacrifice its features like comfort, shock absorbency, odor resistance, and easy maintenance. The perforations all around increase its breathability, making it appropriate footwear for wet and hot conditions.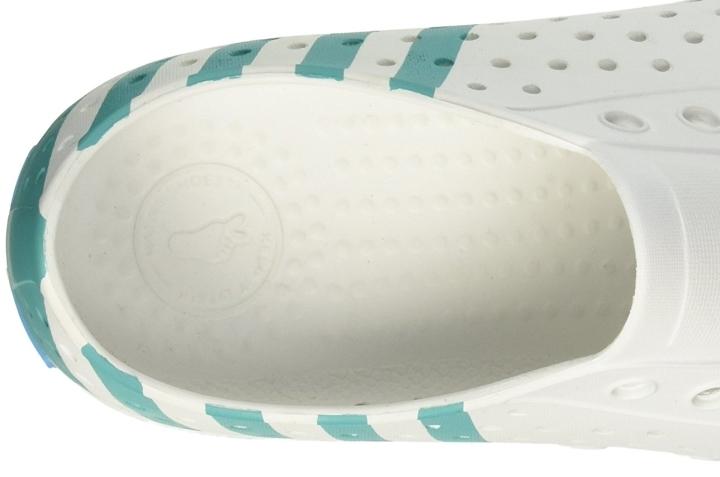 History of the Native Jefferson Block
In 2007, coming home from a snowboarding trip, Canadian Damien Van Zyll de Jong mentioned his plan to putting up a footwear company. Although it may seem like an impetuous decision as he has no background in the industry, Damien proved that his dream could be made into reality.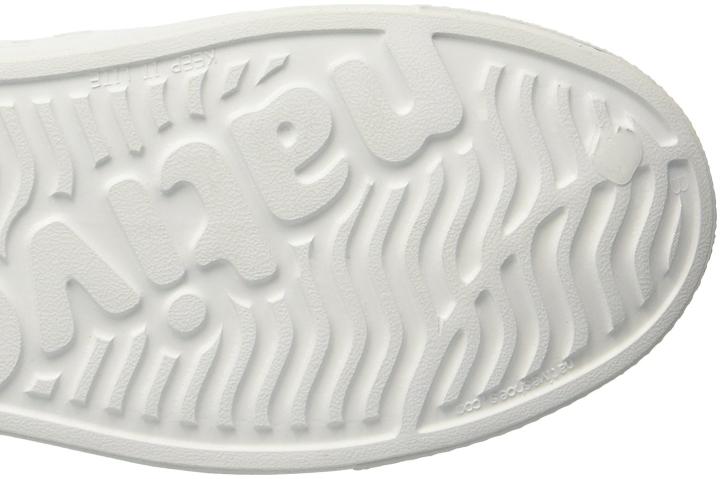 The United States and Japan were two of the most reputable countries when it comes to footwear quality. Damien, however, took a surprising turn to China to know more about the manufacturing process.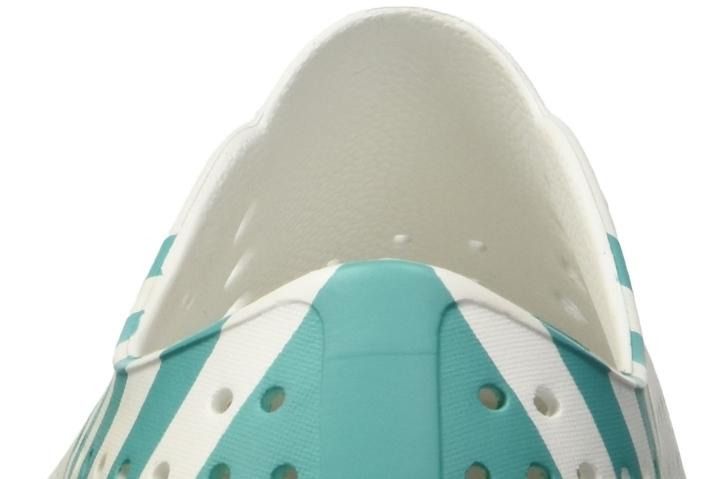 With his love for sneakers as the foundation for the business, he set his eye on building a company that is non-conventional but mass-produced. In 2009, after two years of carefully building the brand, Native sneakers were launched.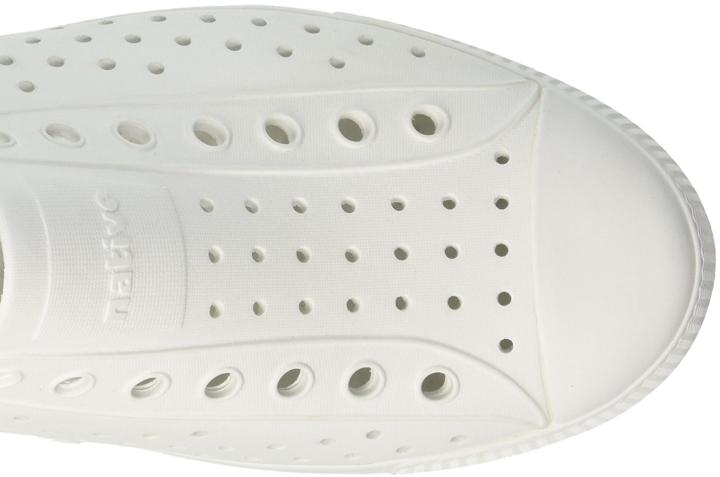 Additional Info
The Native Jefferson Block, like all footwear from the brand, is constructed without any animal hair or hide used.