Who should buy the Mizuno Wave Exceed Tour 4 AC
The tech-loaded Wave Exceed Tour 4 is suitable for mid-range and elite aggressive players. It is a solid option if you:
Need a shoe that has a snag a speed court shoe that's ultra-light, fast, cushioned, stable, and durable.
Need a shoe that has a fusion of synthetic and mesh on the upper enhances the shoe's breathability and supportive values.
Need a shoe that the DuRubber on the outsole, which fortifies the high impact zones, makes the Wave Exceed Tour 4 an ace contender for hard court matches.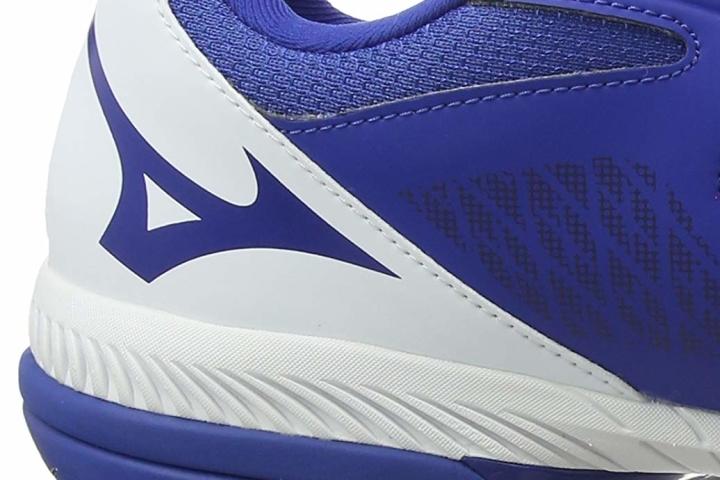 Updates to the Mizuno Wave Exceed Tour 4 AC
The restructured upper that employs the 3D-Solid technology provides a more accommodating fit than the Wave Exceed Tour 3. As a remedy to the narrow-fitting frame of the previous model, this fourth version comes with a roomier toebox. Cushioning is improved particularly under the ball of the foot with the presence of SR Touch material.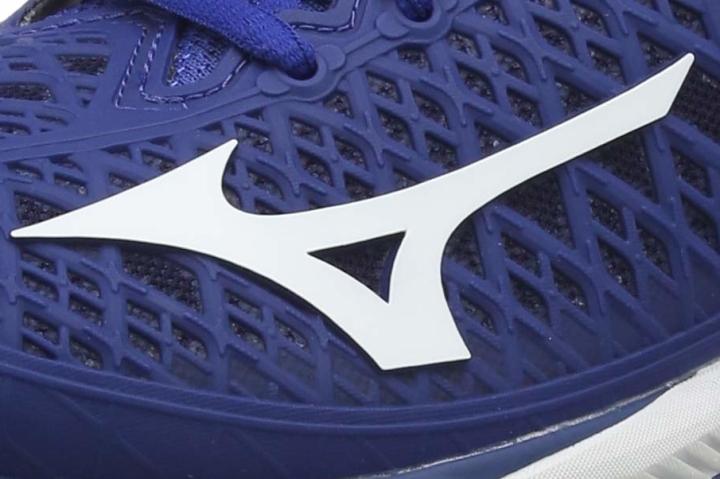 Flexible and durability warranty
This version is updated with the DuRubber or an enduring kind of rubber that puts more life to the high-impact areas of the outsole without putting extra weight. This proprietary rubber material is designed with a D-Flex Groove or diagonal groove in the midfoot area. It utilizes different densities for improved maneuverability. Such makeup allows the user to rotate at high speed and power by capably moving and shifting direction naturally.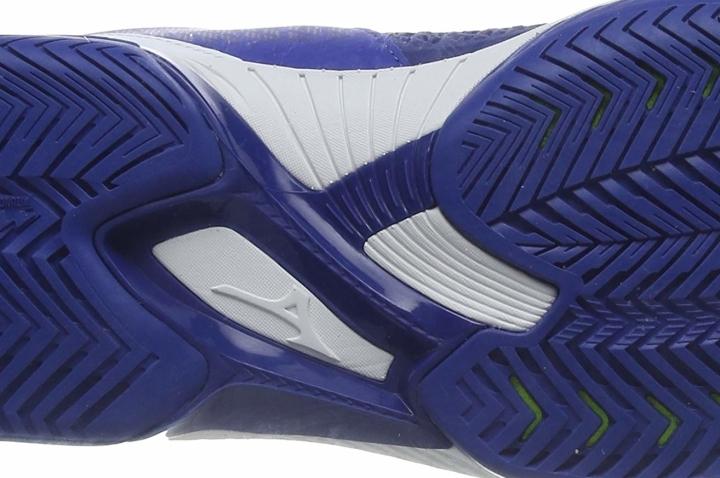 Wave Exceed Tour 4 is backed by a six-month durability guarantee. Such a one-time assurance benefit allows the wearer to replace the shoe with a brand new pair should the outsole develops a significant amount of damage.
PoWnCe midsole compound
The PoWnCe midsole compound offers dynamic cushioning in a lightweight format. Its high level of comfort is similar to the Ap+ midsole compound but 10% lighter. To reinforce the cushioning performance under the ball of the foot, ASICS added the SR Touch technology. Such an impact-absorption property is constructed to deliver an ultra-plush feel.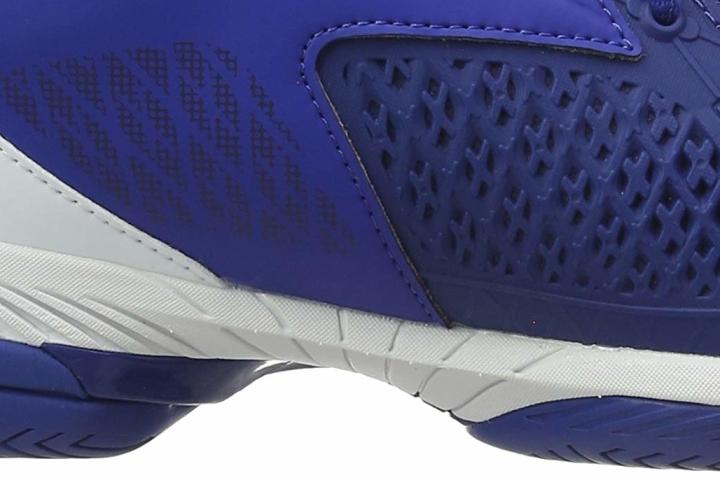 Mizuno Wave that produces parallel wave is an additional cushioning component that intends to cater to torsional control, maximize lateral stability, and shock dispersion during harsh landings. This cushioning plate works in unison with the D-Flex Groove so that the foot can move naturally when attacking or defending in different directions.
Reinforced cover
The upper is composed of mesh reinforced by Mizuno's 3D Solid synthetic material that works as an additional layer of protection to the foot. Aside from supporting the foot during movements with its durable composition, it also offers a natural fit and feel.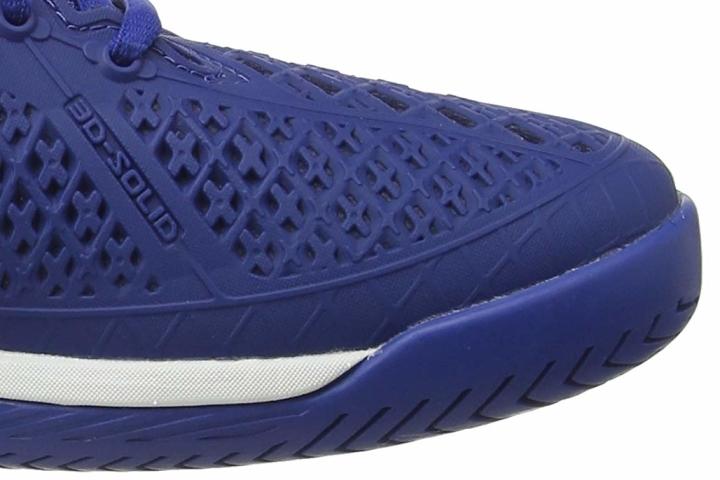 To accommodate a more extensive range of foot shapes, Mizuno altered the length of this fourth version and broadened its width. Such adjustment to the shoe last makes this updated version more comfortable even to those with wide foot sizes.
Compare popularity
Interactive
Compare the popularity of another shoe to Mizuno Wave Exceed Tour 4 AC: