Who should buy the Mizuno Wave Exceed Tour 3 AC
Designed for the competitive players, the Mizuno Wave Exceed Tour 3 All Court is one of the lightest trainers in the market. It is a solid option if you:
Need a shoe that has a cushioning feature seen in some of the top-of-the-line Mizuno running shoes, exhibits its strength in this tennis footwear.
Need a shoe that has an ankle protection for comfort, multi-density sole for flexibility, and shock-absorbing midsole for fast rebounds.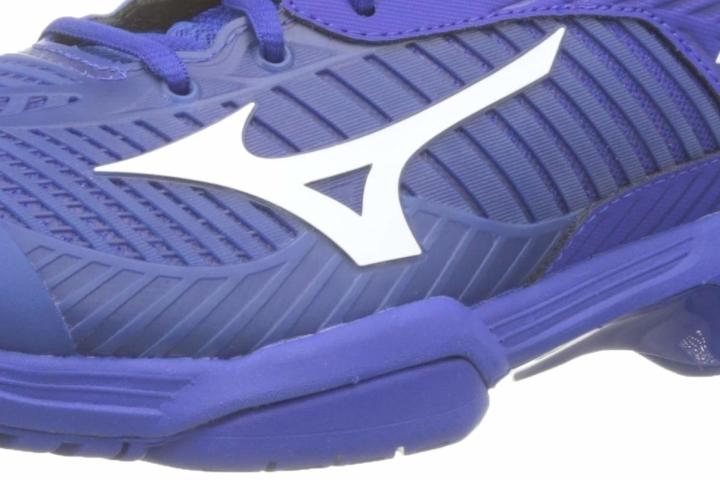 D-Flex Groove
Aside from lateral movements, tennis involves lots of diagonal footwork. Mizuno recognizes this foot pattern and came up with the D-Flex Groove, a diagonal groove carved along the midfoot. The groove pattern is made up of different densities that promote flexibility.
Excellent grip and durable
The rubber wedges warp during high-velocity, multidirectional foot movements without losing their form. This design offers a good grip on clay and hard courts, thus allowing aggressive movers to shift directions naturally.
This all-court trainer is backed by a durability guarantee, a limited one-time replacement warranty for a completely worn outsole. The damage to the sole must be caused by playing tennis within a six-month timeframe.
Mizuno Wave technology
This all-court trainer employs the Mizuno Wave technology, a three-dimensional cushioning plate that's created to disperse the force of impact away from the foot. Lodged from the midfoot to the rearfoot, this layer grants flexibility as well as support during lateral and diagonal movements.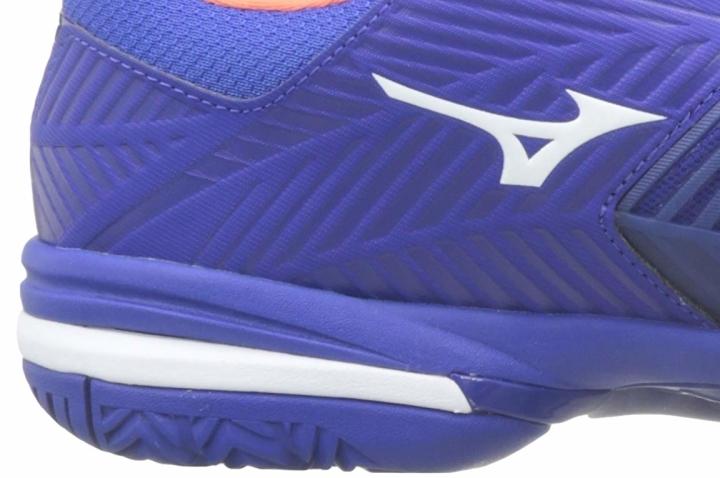 Comfortable cushioning and quick rebound capability
The forefoot midsole is made up of Mizuno's PoWnCe, a portmanteau of power and bounce. This cushioning feature weighs 10 times lighter than the ap+, Mizuno's innovative midsole material. PoWnCe is capable of delivering comfort and resilient properties.
Another forefoot cushioning element is the SR Touch. Such an advanced shock-absorbing component is light that has quick rebound capability. It buffers the foot from impact during landing and provides a springy effect during toe offs.
Extreme level of durability and flexibility
Its cover is predominantly made of mesh integrated with Mizuno's 3D-Solid feature. Such a unique composition is devised to provide an extreme level of durability and flexibility.
This trainer comes with a padded collar for ankle protection and a high-grade insole that's meant to cushion the foot and cater comfort. Such 2-layer sockliner is interchangeable, making the shoe capable of granting orthotic inserts.
Secure fit
Medium- to narrow-footed wearers have reportedly found this shoe tendering a comfortable, glove-like feel. There are users with broad width foot who find this model narrow-fitting. As a solution, they size up to achieve their desired fit.
Compare popularity
Interactive
No popularity data available for this shoe at the moment.