Verdict from 7 experts and 12 user reviews
10 reasons to buy
Many players think that the Mizuno Morelia II Made in Japan is worth every penny due to its overall quality.
A good number of reviewers noted the premium softness of the Kangaroo leather upper.
Some testers shared that they did not have to break in with the soccer cleat as it was comfortable straight out of the box.
A lot of those who purchased the cleats noted the traditionally elegant design and colorways of the soccer cleat.
Several players are amazed by the cleat's extremely lightweight.
A considerable number of players can attest to the cleat's durability, lasting for many seasons.
A few reviews mentioned that the Mizuno Morelia II Made in Japan is the best cleat ever made due to its excellent performance in many types of surface.
The soccer cleat made every field performance much quicker and easier, according to several users.
Some reviews noted the big flap tongue that was easier to use due to the Velcro fastener.
Many players felt that the cleat provided a snug fit even for those with wider feet.
2 reasons not to buy
One reviewer felt that the stud, especially the middle one, caused extreme pressure to his feet leaving him to feel a burning sensation to the skin.
A few reviews mentioned that it is wiser to buy the Indonesian-made version which is almost the same in terms of quality but is sold at a much affordable rate.
Bottom line
Undeniably, the Mizuno Morelia II Made in Japan is every soccer player's dream cleat. The myriad of compliments for the cleat's overall quality is a sign that it is one cleat that is worth every penny. Mizuno has once again produced a traditional cleat that continues the heritage of premium Kangaroo leather and craftsmanship in its second version of Morelia Made in Japan. From starters to professionals who are willing to invest in an expensive but high-quality cleat, the Mizuno Morelia II Made in Japan is a no-brainer option.
Tip: see the best soccer cleats.
Our reviews
The idea of running without shoes had existed from ancient times when ordinary people walked barefoot, and it is considered healthy for the body. Human feet are naturally designed to handle running pressure for a long time without the support of any object.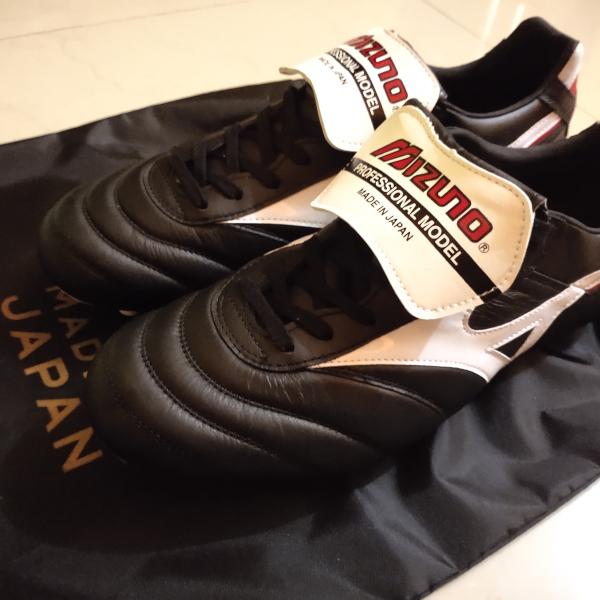 Morelia II is here to offer the sensation of bare feet for those reliable footballers on the gridiron. This legendary shoe helped well-known names like superstar Rivaldo and Rogerio Ceni with their performances.
In contrast to other professional soccer cleats that are made with the help of modern machinery, Morelia kept its traditional craft of 25 years. Who would have thought it was made directly by trained craftsmen without the help of a robot at all?
Morelia comes in two versions: Made in Japan (MIJ) and Made in Indonesia (MII). Some versions say there is no significant difference between the two. Morelia II MIJ comes with the better premium softness of the Kangaroo leather (K-Lea) upper.
For Morelia II MIJ, there are three models: with flip tongue, without tongue, and upper front cross stitch. Materials-wise, the three are no different. But, what I'm trying to explore here is my admiration with Morelia II's classic tongue style of the iconic '90s.
I like classic historical cleats. I use Morelia II for my practice and sparring sessions every day. Let's find out more about this cleats in this simple review.
Spoiler alert! Leather never fails.
Fit
There are only minor differences between Morelia II (2019) and Morelia (before 2019), mainly about the size. Morelia II is slimmer than the previous version.
If Morelia in the past suggested lowering 1/2 to 1 size, on Morelia (2019) you should choose true to your size. There is no need for a long break-in time for these cleats. I immediately got the perfect fir at first use.
Material
There is no doubt that material matters. Kangaroo leather is the best in its class. In my opinion, the quality of the leather used is not much different from similar competitors such as Adidas Copa Mundial and Puma King Top K DI. This shoe insole is also soft following the anatomy of the foot.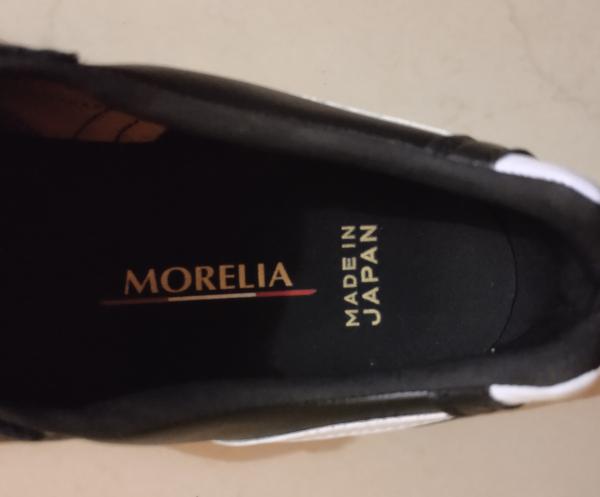 Morelia II uses a very sturdy but flexible frame outsole for firm ground (FG) field. It is sturdy but lightweight enough, so no need to worry if you are a runner type player.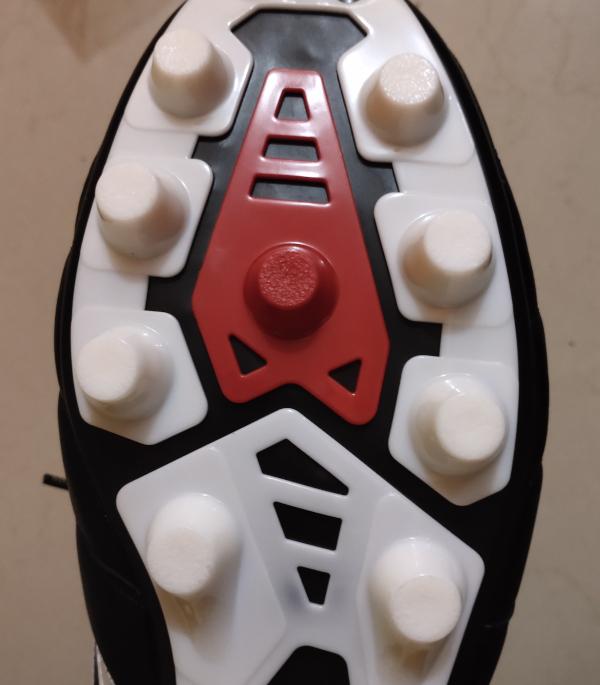 Occasionally, I try it on the artificial grass (AG). It turns out very comfortable running there. The outsole is quite aggressive for artificial grass.
Ball control
Imagine, if you become a general in the midfield that stabs in like Rivaldo, or someone who stands under the bar but is proficient in free kicks like Rogerio Ceni, these shoes are the answer. Dribbling poked inward, excellent control, passing, until shooting long range is special.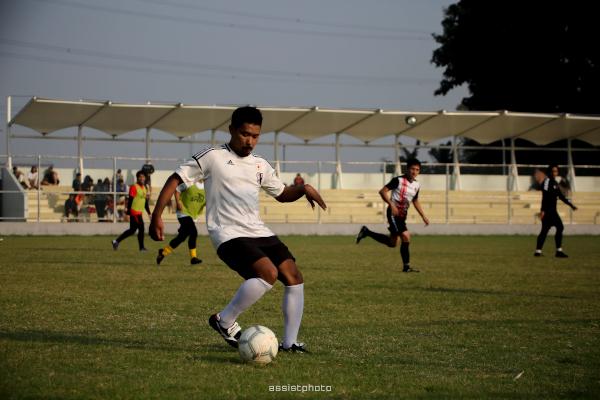 I once tried to get feedback from a teammate. I think the bait is so swift and difficult to reach. I also grabbed the bait with all my strength and hit the tip of the cleat. As a result, my Morelia magic touch can make me regain control of the game.
With K-Lea material, your feet will touch the ball as if it doesn't want to stay away from you, and either short or far-fetching is just as good. The quality of the operands produced from these cleats makes it denser and primed.
Perform
I tested it several times in many playing positions. I did not find any interference with these soccer cleats. Compared to other types of classic cleats such as Copa Mundial or Puma King, it is evident that Morelia II is much lighter. Morelia is a cleat that still maintains classic exclusivity but does not forget to upgrade modernity.
Although Morelia II that I used is specifically for FG surfaces, I did not find a problem when trying it on the AG field. In my opinion, these cleats are suitable for supporting player-type baiting and shooting on a team.
It provides a barefoot sensation that you will feel like you're wearing a second skin. Rotating, full acceleration is supported by this particular stud.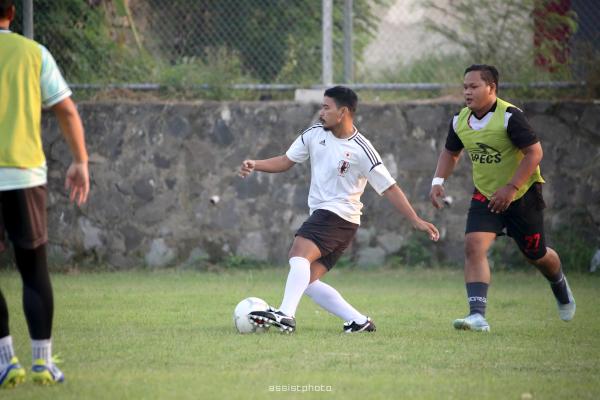 I tested it by kicking in full force from a considerable distance of 27 meters. It feels a very good energy density effect produced from the K-Lea.
Price
It is undeniable that Mizuno MIJ's weak factor is the price. Morelia II is priced at up to USD 200. The prices of these used cleats are also stable, as evidenced by how these are quite attractive.
If you think Morelia II MIJ is too expensive, you can look for Morelia II MII in the online market. With a relatively far price, MII could be an option to still have a touch of professional Mizuno models in the field.
Conclusion
I am a fan of soccer cleats, especially leather ones. For me, Morelia II is the best in its class compared to competing brands like Copa Mundial. It is suitable for those who like classic cleats but still has a modern touch. Even so, Morelia II is an expensive shoe as compared to other brands that can support you in the field.
Good to know
Mizuno has made slight but valuable changes with their release of the second version of Morelia. Their tradition of craftsmanship remained to be solid with the heritage look of the cleat. Consequently, the overall quality of the cleat has unwavering superior quality.
Unlike other premium leather cleats such as the Nike Premier II Firm Ground and the Adidas Mundial Goal, the Kangaroo leather upper of this soccer cleats is of the premium kind as it is hand-made in Japan. The classic cleat is intended for accurate ball control through its single-piece Kangaroo leather used on the entire upper. Mizuno guarantees their consumers unequaled softness to the cleat, like a second skin. The material used is considered to be a modern upgrade from its first version and its Indonesian-made version, making it a Kangaroo leather of an even more excellent quality.
The Mizuno Morelia II Made in Japan is one versatile cleat as it is made to work for different types of surfaces such as artificial grass, firm ground and dry grass. The distinctive feature makes it a unique and valuable pick for professional players.
For its insole, a dual-density Resin sock liner is engineered to provide stable support to the heels. It doubles as a flexible element for the balls of the feet. It is meant to offer total protection for the footbed and prevents the foot from sliding around.
The soccer cleat is built with a central lacing system with a tongue that can be flapped with a Velcro-like fastener.
Ergonomically, the plastic outsoles are proven to offer proper grip for various kinds of surfaces. The stud configuration is intended to be more versatile. Its construction is designed to conform to the foot's arch anatomically. On top of that, the outsole has been tagged as one of the lightest in the current market, that it can float on water.
The Mizuno Morelia II MADE IN JAPAN is available in standard sizes for men's version only. It is recommended to go for true-to-size with the soccer cleat. The supple Kangaroo leather construction provides a foot-hugging sensation on any foot width. The central lacing system and big flap tongue help in securing foot lockdown.
Designed with versatility, the plastic outsole is meant to stride in multiple types of surfaces. It is engineered to endure in artificial turf, firm ground, and dry grass. It is due to its stud configuration that is composed of 13 studs.
Seven studs are positioned in the forefoot area and the other four in the rear. The two studs are arranged in the middle. The basic stud disbursement makes it qualified for any surface. The multiple rivets are installed on the upper and rear side to ensure durability.
The overall stud pattern offers enhanced grip on various surfaces without compromising the sensation to the arch. It is made to provide arch support with its improved lightweight quality.
The outsole of the Mizuno Morelia II Made in Japan is considered to be one of the lightest ever made so far. It has been redesigned from its previous version to make it 90 grams lighter. It weighs 45 grams at a 27-inch cleat. The cleat is exceptionally lighter than most of the cleats that it can float on water.
Mizuno takes pride in its exceptional Kangaroo leather construction in most of their cleats. The second version of the Mizuno Morelia II Made in Japan is no exception. The cleat's entire upper is made of high-quality Kangaroo leather custom-made in Japan. The craftsmanship factor makes up for the cleat's high price.
The cleat's entire upper is wrapped with a one-piece Kangaroo leather. With this type of construction, the cleat allows for a thinner, softer sensation. It relieves the foot from the bulky sensation that gets in the way when controlling the ball. The horizontal stitches in the forefoot area provide the glove fit to the cleat without the feeling of overstretching.
The laces are positioned in the middle to offer a central lockdown sensation. Just like any other heritage cleat, its vamp is installed with a big tongue flap to protect the top of the foot. The tongue is uniquely designed with the flap attached to its body through a nylon material. In this way, flapping is made more convenient just like folding paper. It can also be fastened through a Velcro tape to flap the tongue securely.
The Dual-Function Resin insole serves as the cleat's footbed protection and support. The foam is specifically designed to provide comfort to the arch and heels. The insole is made with a roughly textured mesh upper labeled with "Anatomical Fit". It means that it is built to conform to the shape of the cleat, allowing more flexibility and lockdown.
Mizuno has released limited editions "Morpho Blue" and "Peacoat/White" color option for the soccer cleat.
The Mizuno Morelia II Made in Japan has a Made-in-Indonesia version.
The cleat has a Soft Ground version.
The following are the colorway choices for the cleat: Super White Pearl /Black/Red & White/Black/Red
How Morelia II Made in Japan compares
Corescore: 64-66
1 shoes (3% of shoes)
Corescore: 67-68
0 shoes (0% of shoes)
Corescore: 69-71
1 shoes (3% of shoes)
Corescore: 72-73
3 shoes (10% of shoes)
Corescore: 74-76
5 shoes (17% of shoes)
Corescore: 77-78
8 shoes (28% of shoes)
Corescore: 79-81
3 shoes (10% of shoes)
Corescore: 82-83
2 shoes (7% of shoes)
Corescore: 84-86
3 shoes (10% of shoes)
Corescore: 87-89
3 shoes (10% of shoes)
Price: £40 - £60
7 shoes (24% of shoes)
Price: £60 - £90
11 shoes (38% of shoes)
Price: £90 - £110
4 shoes (14% of shoes)
Price: £110 - £130
1 shoes (3% of shoes)
Price: £130 - £150
1 shoes (3% of shoes)
Price: £150 - £180
0 shoes (0% of shoes)
Price: £180 - £200
1 shoes (3% of shoes)
Price: £200 - £220
2 shoes (7% of shoes)
Price: £220 - £240
1 shoes (3% of shoes)
Price: £240 - £270
1 shoes (3% of shoes)