Who should buy the Millet Cliffhanger
The Cliffhanger is a competent climbing companion, with all its impressive send-worthy traits and qualities. It is a solid option if you:
Prefer a climbing shoe that is capable of providing climbing performance on a variety of surfaces.
Prefer a climbing shoe that provides multi-directional traction.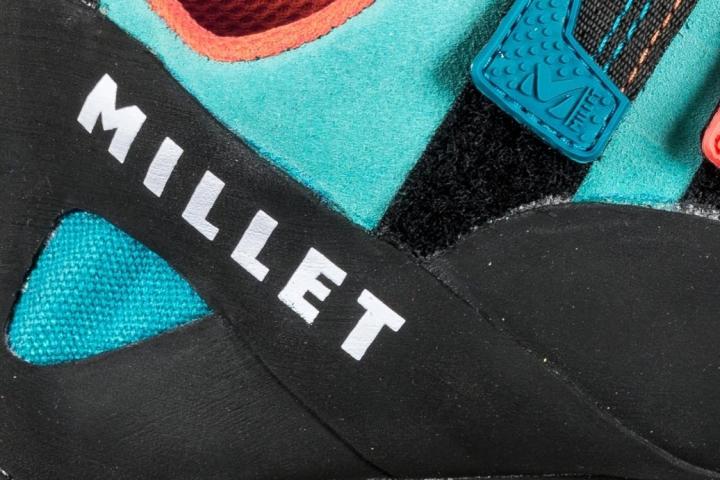 Millet Cliffhanger notable features
The Millet Cliffhanger is a love letter to those who prefer sending projects on crags and boulders in a modernized pair of kicks. It is built with a level of rigidity and sticking power that renders it capable of providing climbing performance on a variety of surfaces.
This offering, which is dubbed by the brand as the most versatile shoe in their Roc Session series, promises longevity with its wear-resistant upper. Its 4PointsGrip outsole, on the other, delivers multi-directional traction—particularly underfoot.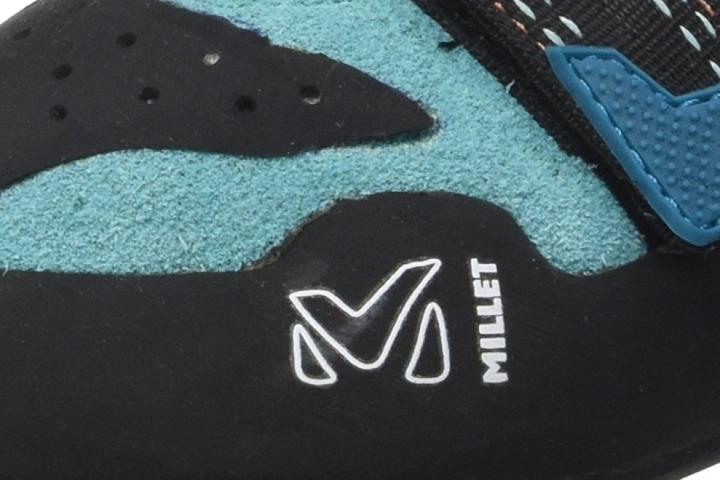 Profile
Downturn. The Cliffhanger is among Millet's downturn-less offerings. As it is without any meaningful camber, this rock climbing shoe is ideal for routes that feature medium-sized edges and similar projections. Its forefoot is sufficiently stiff, which delivers enough comfort on extended climbs.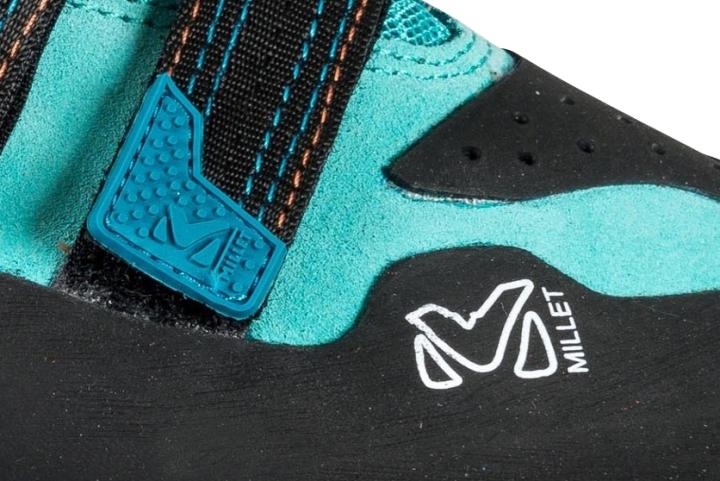 Applications. This indoor-slash-outdoor neutral Millet piece is primarily engineered for bouldering and trad climbing. It is an intermediate climbing shoe that can scale cracks efficiently.

Fit
The Millet Cliffhanger is a below-the-ankle climbing shoe for men and women. Since it is crafted around a straight last, its arch-to-forefoot profile is flat (no inward bend). This particular last is also engineered with Millet's Performance Fit, which provides a precise fit.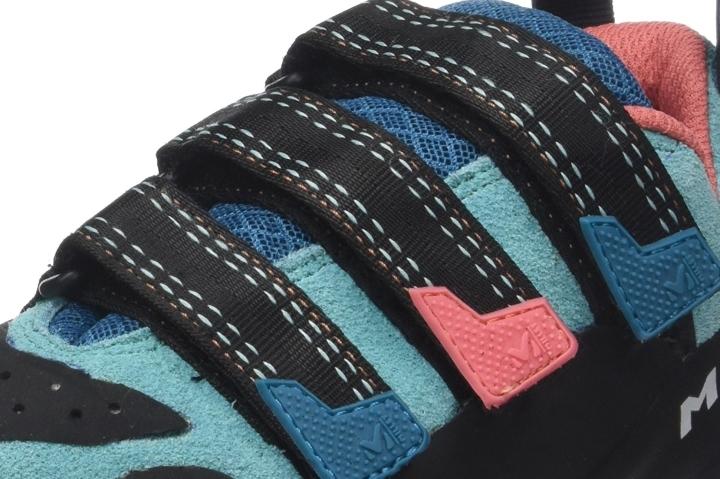 Its leather upper might stretch up to half a size over time. The shoe's Velcro strapping system grants lockdown security.
Offers ample supply of surface traction
This neutral climbing shoe has its ample supply of surface traction coming from its company-exclusive outsole, called 4PointsGrip.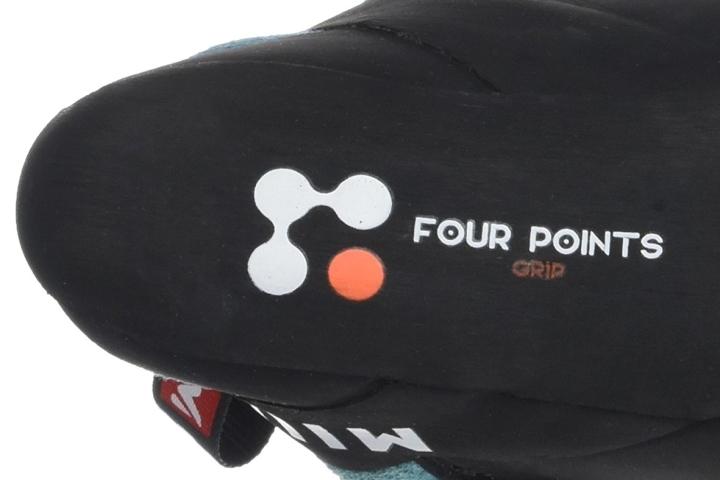 Provides slip and skid resistance
Its continuous, heel-to-toe construction promises slip and skid resistance in practically every direction. 4.5 mm is its overall thickness.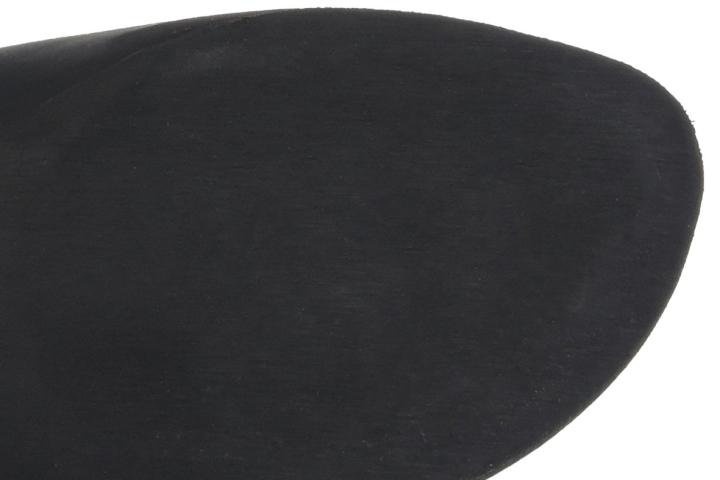 Stiff yet flexible underfoot cushioning
The Cliffhanger's firmness underfoot is largely thanks to its heavy-duty midsole. Millet designers made it stiff yet flexible to provide a combination of surefootedness and mobility.
Excellent edging capabilities
Its presence ups the shoe's capability to bear the user's weight, especially during edging maneuvers.
Keeps things breathable on the inside
Enveloping the foot in the Millet Cliffhanger is a low-top shell made of split leather. It has a padded collar and plush lining for extra comfort. Its overlapping tongue is decently perforated to keep things breathable on the inside. A pair of synthetic pull loops are stationed at its heel for quicker on and off.
Enough hooking and lateral grip
Millet shoemakers wrapped its lower region with a rubberized rand, the rear end of which transitions to the shoe's tensioned heel rand, to give climbers enough hooking and lateral grip. They also imbued its toe box with a sticky patch for toe-hooking adhesion.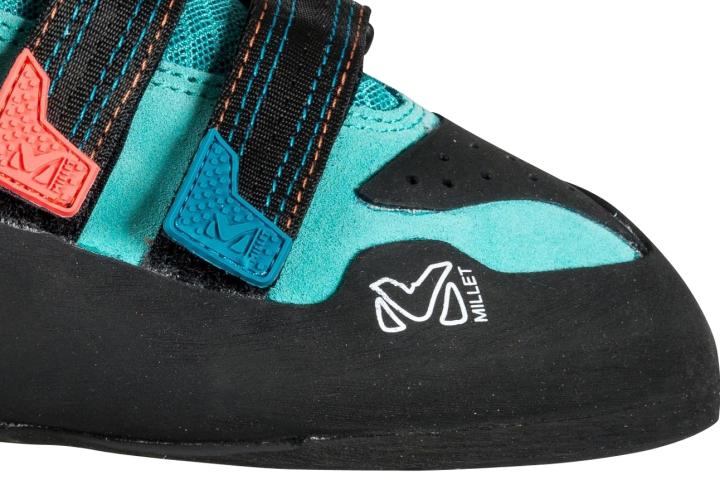 Rounding out all things upper in the Cliffhanger is the climbing shoe's Velcro closure. It comes with a total of three highly adjustable hook-and-loop straps.
Compare popularity
Interactive
No popularity data available for this shoe at the moment.