Members of the hiking community who wish to cover trail miles in an amazingly lightweight hiking boot might find one in the Zion Mid Waterproof. Those who are in great need of something immensely comfortable, supportive, and grippy might also get what they are looking for in this product. That said, the shoe is probably not the best choice when it comes to breathability.
Pros
Lightweight
Exemplary comfort
Super-sticky outsole
Excellent support system
Over-the-ankle hiking shoe
Cons
Lack of breathability
Thin footbed
Who should buy the Merrell Zion Mid Waterproof
The Zion Mid Waterproof is yet another incredible Merrell offering whose set of competencies inspires hikers to go further. It is a solid option if you:
Prefer a shoe that is built with aggressive performance on virtually all kinds of terrain in mind.
Prefer a watertight hiking boot.
Prefer walking comfort on level surfaces with a toe-rockered sole unit.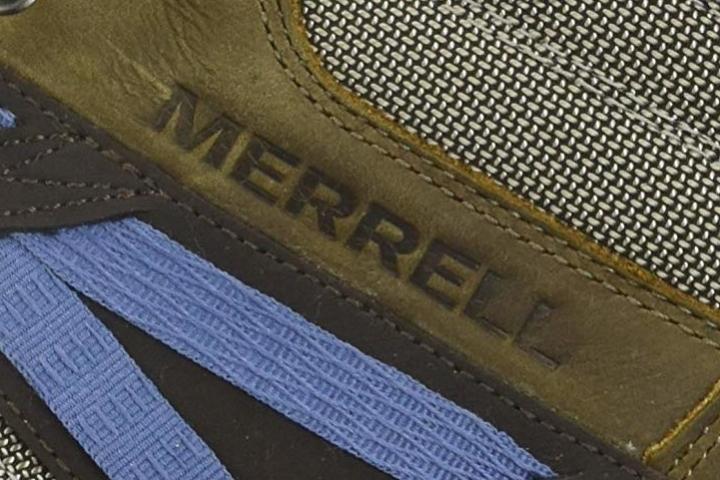 Deliver ample slip and skid resistance
Sufficient grip on the trail comes from the shoe's Vibram Megagrip outsole. Its triangular lugs, which have a depth of 5 mm, deliver ample slip and skid resistance in practically every direction.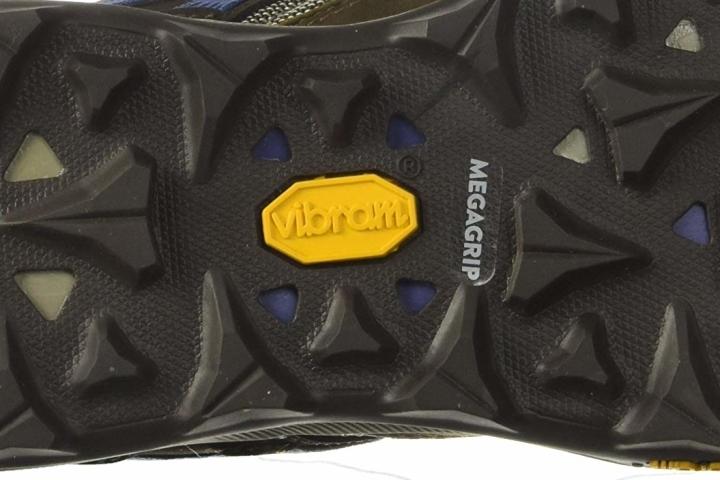 Excellent traction on both wet and dry surfaces
The compound used in it (Megagrip) produces and maintains traction on both wet and dry surfaces.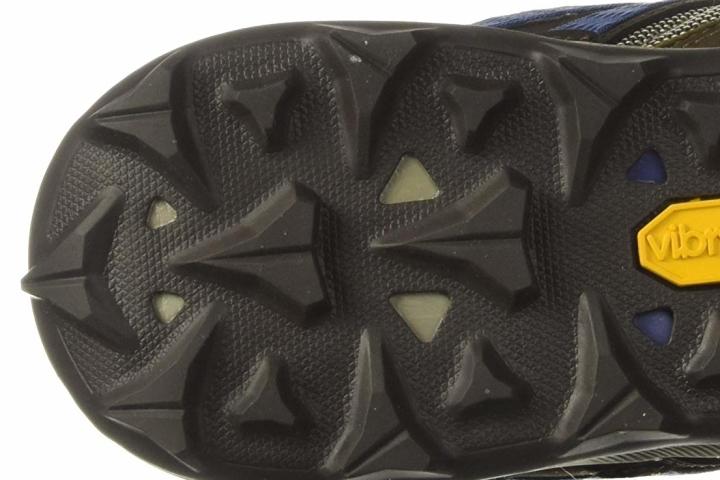 Comfortable and stable underfoot
The Zion Mid Waterproof from Merrell uses a compression-molded EVA (ethylene-vinyl acetate) midsole that give sthe wearer enough comfort and stability underfoot. It comes with FlexPlate—a company-owned sole technology that supports the foot even further, especially during twisting maneuvers. Both its rear end and forefoot zone come with comfy dual-density EVA inserts.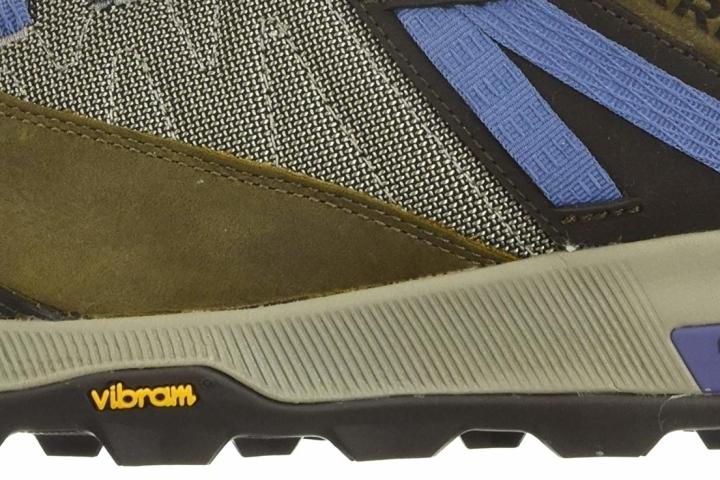 Delivers additional support and comfort
The boot's midsole has a flexible insole, called Kinetic Fit Base. This removable component delivers additional support and comfort with every step.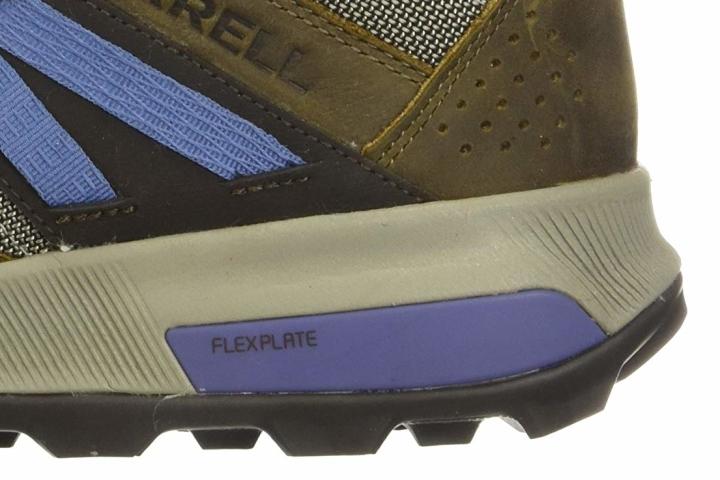 Waterproof full-grain leather and mesh fabric
This Merrell boot of a hiker wraps the user's foot in its over-the-ankle shell made of waterproof full-grain leather and mesh fabric. It comes with a breathable mesh liner. It has a bellows-type tongue that bars out debris, dust, and sand. What prevents water intrusion in this shoe, however, is Merrell's M Select Dry membrane. This brand-exclusive waterproofing technology also has a moisture-wicking feature.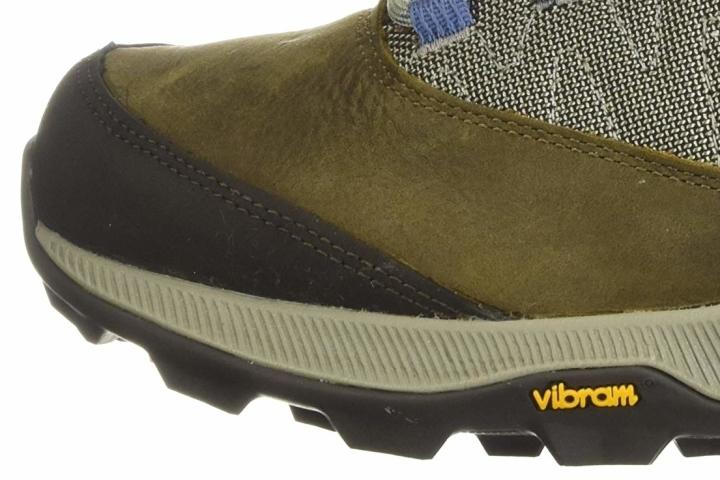 Enhanced abrasion protection
The toe box of this upper is reinforced with a rubber rand that protects the adventurer's tootsies from bumpy hazards while giving the footgear enhanced abrasion protection. Attached to its heel is a synthetic pull loop, granting easier on and off.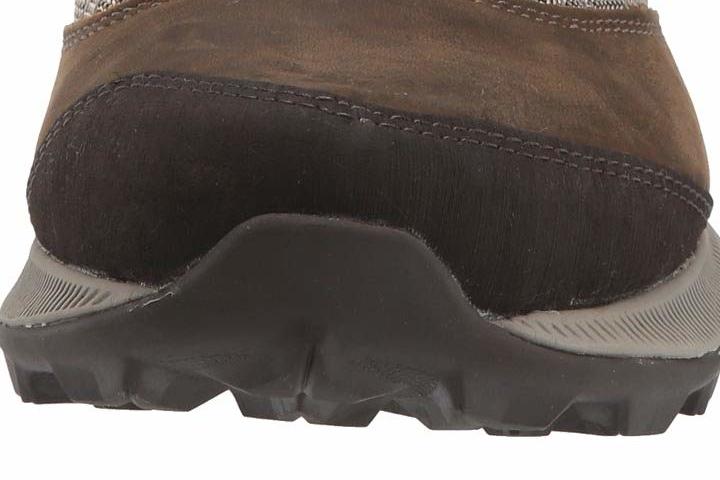 Quick lace-ups possible
The closure system of the waterproof Zion Mid consists of combination eyelets and a round lace. It makes quick lace-ups possible as its uppermost pair of eyelets are open hooks.