Who should buy the Merrell Thermo Rhea Mid Waterproof
The Thermo Rhea Mid Waterproof is an empowering winter kick that is in women's sizing. Buy it if:
You prefer to hike in cold weather with stylishness in tow.
Boots with dedicated insulation are what you're after.
You don't ever want your feet getting cold and wet on your adventures.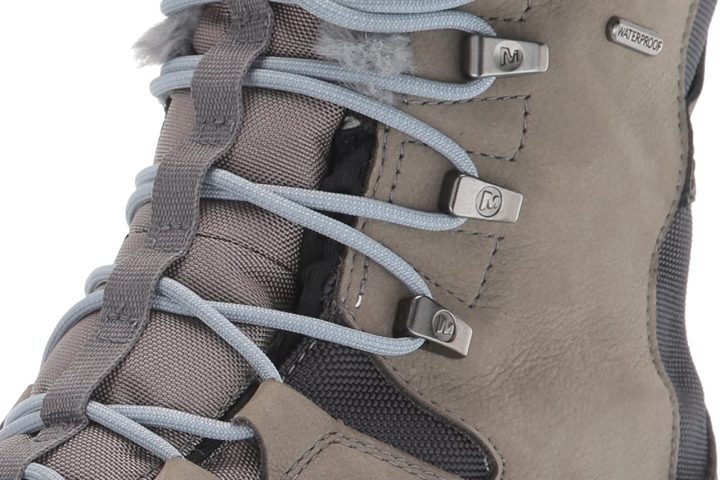 Who should NOT buy it
If you want a zipper-less pair that doesn't make feet look fat, consider the Bugaboot III from Columbia. And with no bad report about closure, the Xero Shoes Alpine is a great alternative to the Thermo Rhea Mid Waterproof.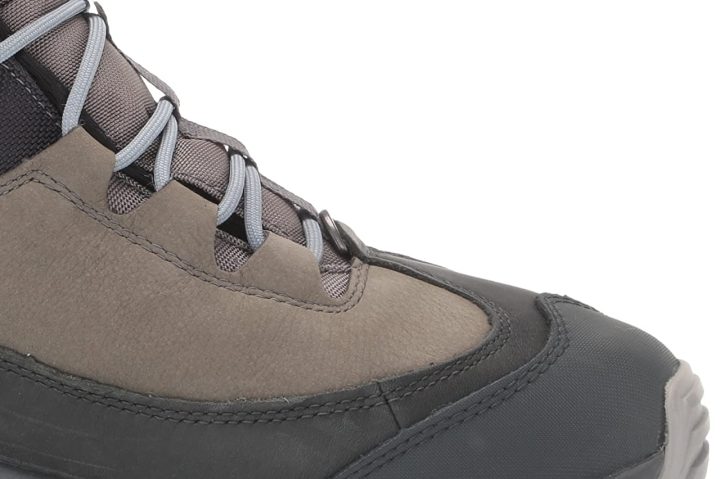 A campfire you can take anywhere
Quite a number of hikers find the coziness of the Thermo Rhea Mid Waterproof enthralling. One of them calls it a "boot for frigid temperatures." "These boots make me wish it was winter all year long!!!" says another.
Uber-generous grip in the Thermo Rhea Mid Waterproof
According to many, this snow boot from Merrell sticks mightily on various surfaces, especially frozen/icy ones. "Not slippery on snow," says one of them. "I kept singing the Spider-man song each time I climbed a gravity-defying, rocky hill," says another trail-goer. Yet one more tester says that the "grips on the bottom are excellent for ice and snow!"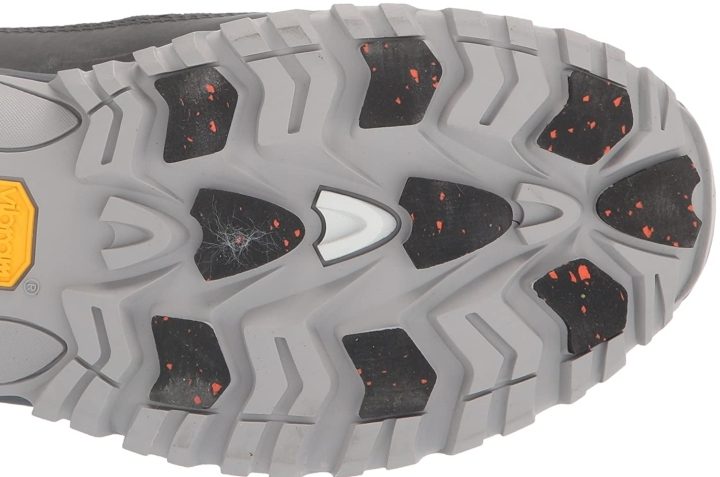 Insanely comfortable right away
The Merrell Thermo Rhea Mid Waterproof has 10/10 from-the-box comfort, and many adventurers agree. Remarks like "feels like a comfortable tennis shoe" and "incredibly soft inside" give their observation credence.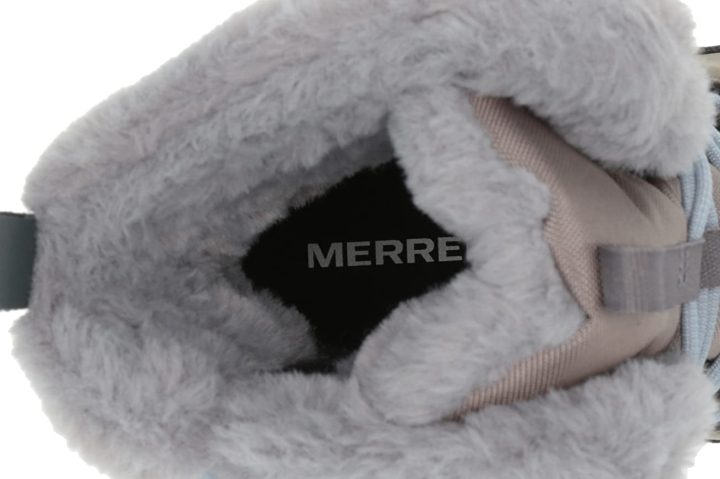 Queenly in the wet
On the waterproofing front, this fierce winter boot is excellent. "I never once got wet," said someone who likes walking straight through streams.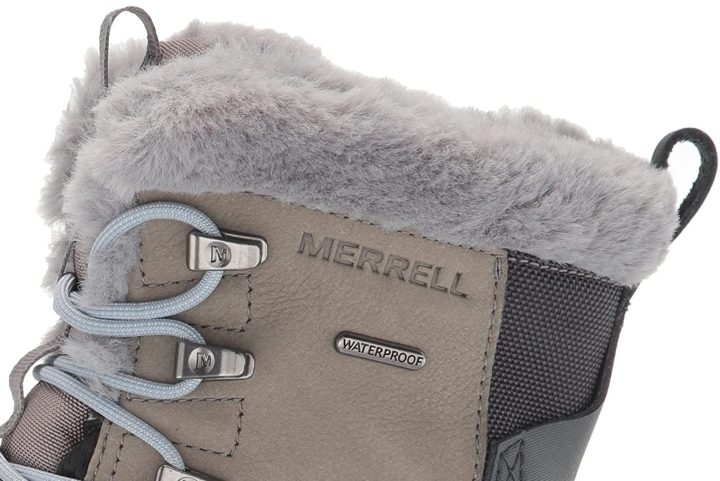 The Thermo Rhea Mid Waterproof's closure conundrum
Reviewers find the featured hiker's lacing system upsetting. One of them says that its shoestrings get unlaced more often than not. But perhaps the more concerning issue is the zipper, with one tester calling it "a zipper that would not pull down." Another trail-seeker says that it's quite tricky to zip up and down.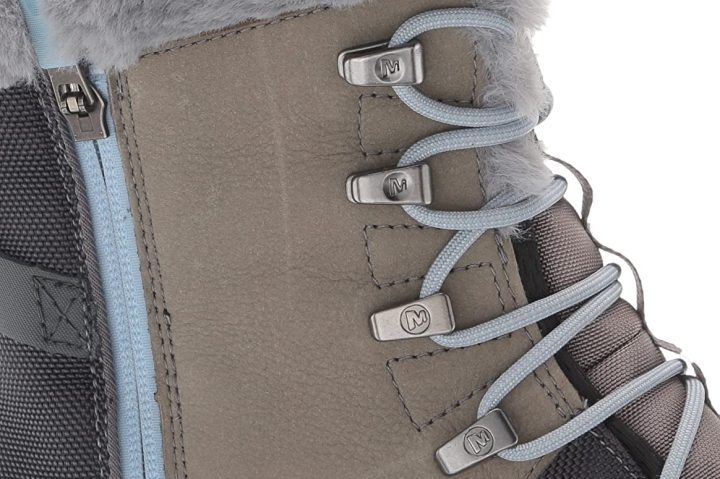 It works when the zipper works
There are those who commend the Merrell Thermo Rhea Mid Waterproof for being easy to put on and remove. "The zipper makes on/off really simple," says an experienced winter trail-goer.
Something that fits fantastically
You can expect a pretty versatile fit in the Thermo Rhea Mid Waterproof. Backing this statement are the remarks "they fit like a glove" and "they fit perfectly." The latter comment was made by a male hiker, who couldn't believe that his stocky feet didn't feel cramped in a supposedly female-specific boot.
Chic but with a slight catch
To say that the Merrell Thermo Rhea Mid Waterproof is lovely is an understatement. A hiking enthusiast calls the featured kick "stylish and flattering." That said, it's not the slimmest boot around, so ending up with stout-ish feet is something you should prepare for.