The Merell Rubato is a zero-drop, max-cushioned shoe that lets you run as fast or as slow as you please. The shoe is heavily focused on providing a bouncy and comfortable ride for high-mileage or quick-paced runs. The luxurious cushioning of the Rubato will make your feet happy on light, less demanding trail surfaces, but it is not suitable for those looking for extra support and stability.
Pros
Soft cushioning
Bouncy ride
Reliable traction
Feels light on foot
Roomy toe box
Good for road too
Beautiful colors
Cons
Lacks stability
Heel slips
Who should buy the Merrell Rubato
The Rubato from Merrell is best suited for trail runners looking for the following:
a pair of zero-drop shoes with plenty of cushioning
a versatile option for slow long-distance runs and uptempo training
a shoe for less aggressive, hard-packed trails, parks, and roads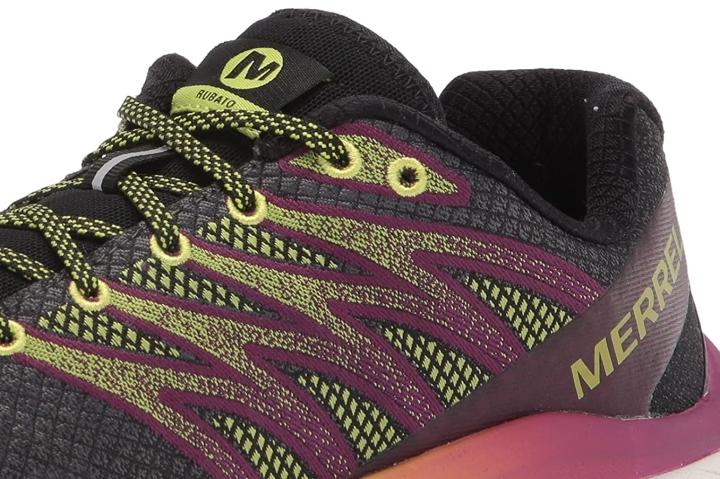 Who should NOT buy the shoe
If you are planning to traverse more challenging, rocky terrains that require a higher level of stability and grip from your trail shoes, consider the Hoka Speedgoat 5 or the Topo Athletic Ultraventure 3 (for wide feet).
Solid grip on moderate terrain
Runners are happy with the Rubato's performance on both dry and wet rocks, hilly trails, and wet inclines, in addition to concrete and asphalt.
However, most of them do not recommend the shoe for demanding soft ground and mug given its rather shallow lugs. "You may struggle in a bog," says a reviewer.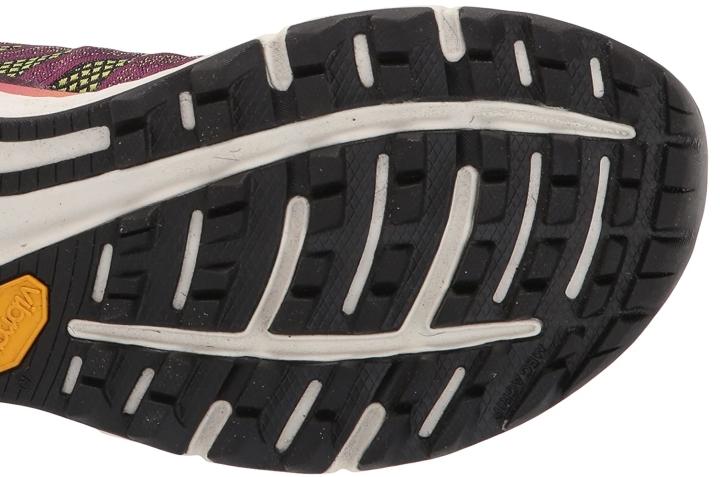 Merrell Rubato is super bouncy for a trail shoe
The cushioning of this Merrell shoe surprised many experienced runners with its lively and springy characteristic. It is especially tangible on hard-packed trails and roads. Here is what the reviewers have to say about the cushioning:
"propels you forward"
"offers springiness and energy return"
What's more, the shoe's got a 31.5 mm stack height which is plenty of cushioning to handle longer runs.
However, there is a downside to the shoe's bounciness. It makes the Rubato less appropriate for technical trails with lots of rocks and roots. More than a few runners refer to it as "wobbly" in that kind of environment.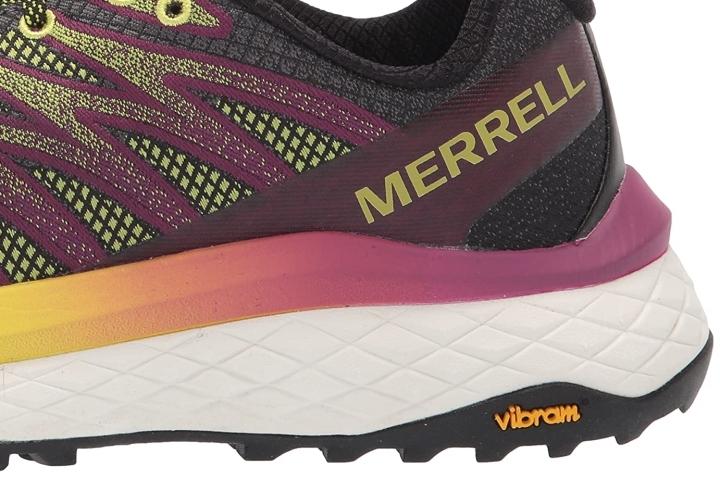 Zero drop promotes a natural feel
For athletes seeking to achieve more natural biomechanics from their footwear, the Rubato is a pleasant surprise. This trail shoe comes with a 0 mm heel-to-toe differential, placing the foot in a more natural position.
A reviewer familiar with this setup is happy that "it mitigates any stress on [his] knees."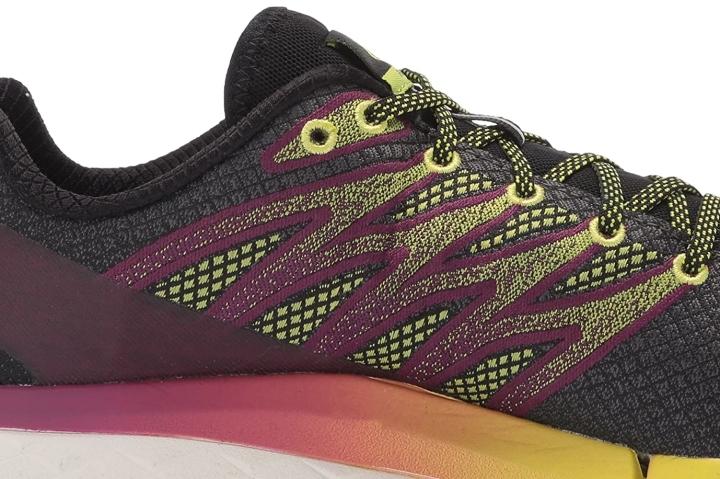 Accommodating in-shoe feel
The majority of runners took note of the shoe's wide, barefoot-like toebox. It offers plenty of space to welcome wide feet as well as feet that swell up during the run.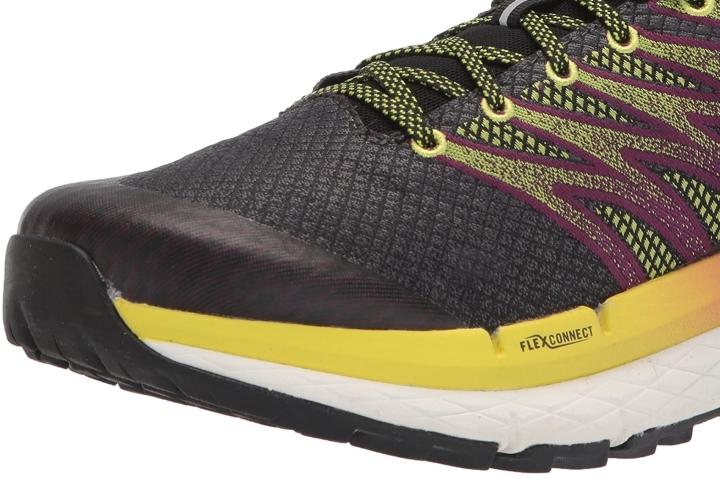 Inside the shoe, the upper offers smooth and well-padded coverage. However, there doesn't seem to be enough of a foothold. More than a few reviewers have complained about their heels slipping out of the shoe:
"heel section was too shallow for my foot so they slipped off"
"padding doesn't feel like it encloses your foot well"