When stuffiness is not an option, but you prefer to accomplish all your trail objectives with swiftness, reach out for the Oakcreek. Built with abrasion-resistant overlays and a toothy outsole, this day hiker from Merrell helps you cut through moderately treacherous paths with extra control and confidence. It also has an attractive asking price (only $100 a pop!), which can be considered its irresistible icing on top.
Pros
Super-comfy on day one
Impressive traction
Quite light
Excellent for summer hikes
Tank-like
Mighty arch support
Protective underfoot
Very budget-friendly
Cons
Cramped toe area
Too-long laces
Who should buy the Merrell Oakcreek
The Oakcreek from Merrell revels in its unassuming profile and rugged-terrain performance. It is for you if: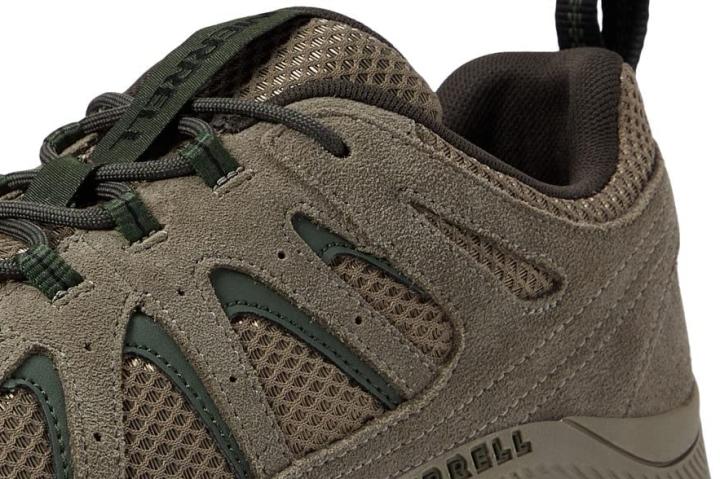 Who should not buy it
The Oakcreek might not be the best hiker for stout-toed adventurers. In its place, they can check out the Danner Trail 2650, which is part of our wide toe box catalog. Also, those who dislike uberly long laces can skip the featured shoe for the Salomon X Ultra 4—a shoe whose quick-pull shoestrings can be easily tucked inside its in-built lace pocket.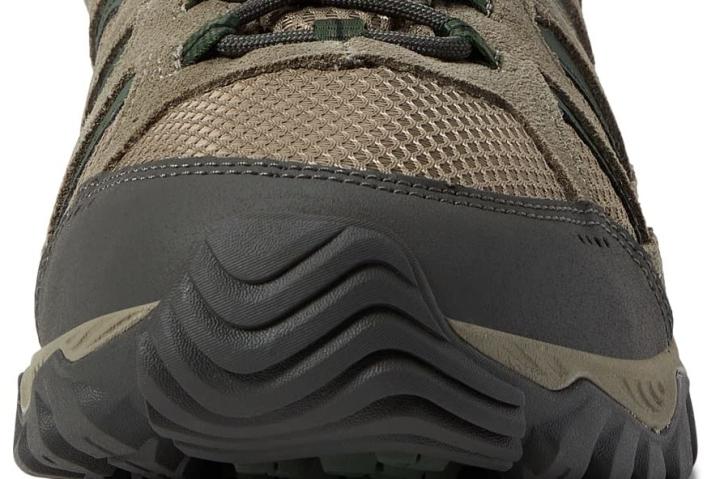 The exceedingly plush Merrell Oakcreek
"Outstanding comfort right out of the box"—this is perhaps the best remark out there about the Oakcreek's comfort level. That said, there are runner-up comments including "I do not want to take them off" and "extremely comfortable!"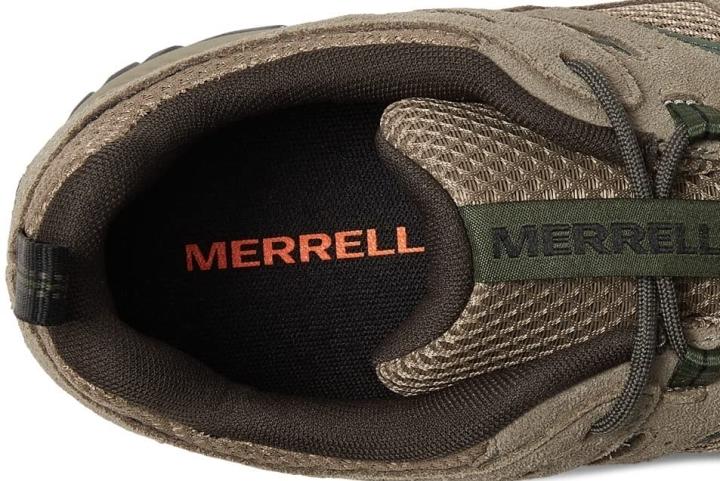 Fantastic grip in every pair
The Oakcreek has great traction, according to experienced hikers. One of them even said that it produces a "surprisingly good grip on wet surfaces."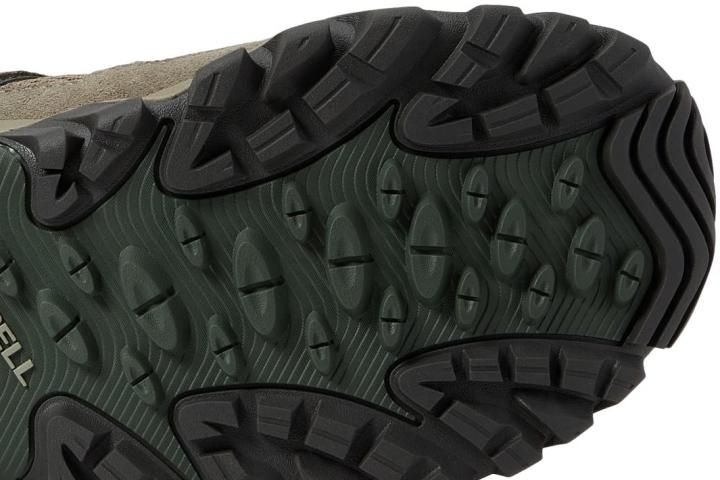 The lightweight Oakcreek
There are those who are quite impressed with the Merrell Oakcreek's "I forget I have them on" kind of lightness. Because of this, one of them is convinced that it's "perfect for trail running."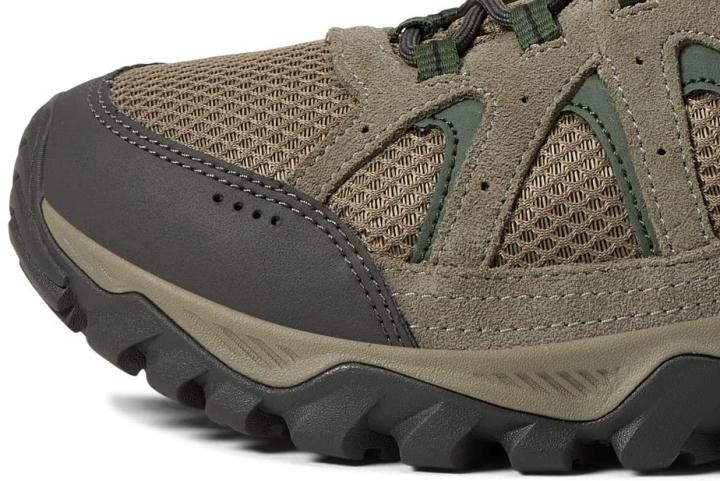 Gives toes a tight squeeze
Most of those who have given the Merrell Oakcreek a 3-star rating find the shoe too narrow around the toe box.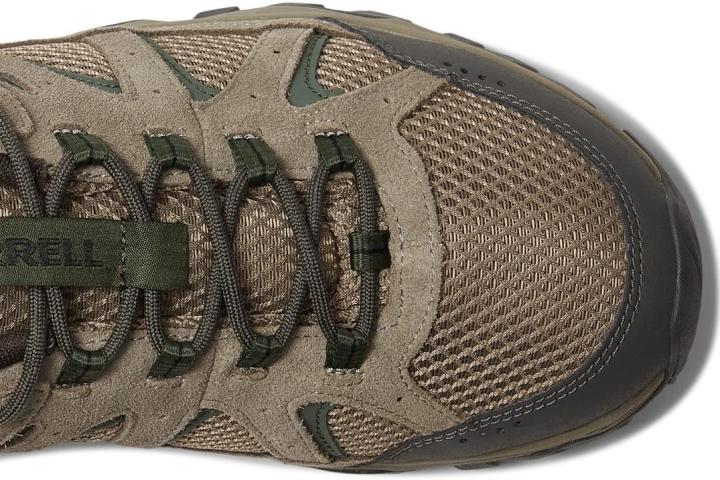 Exceptionally durable
With its hardy suede leather overlays and impressively tough toe cap, the Oakcreek can take a beating.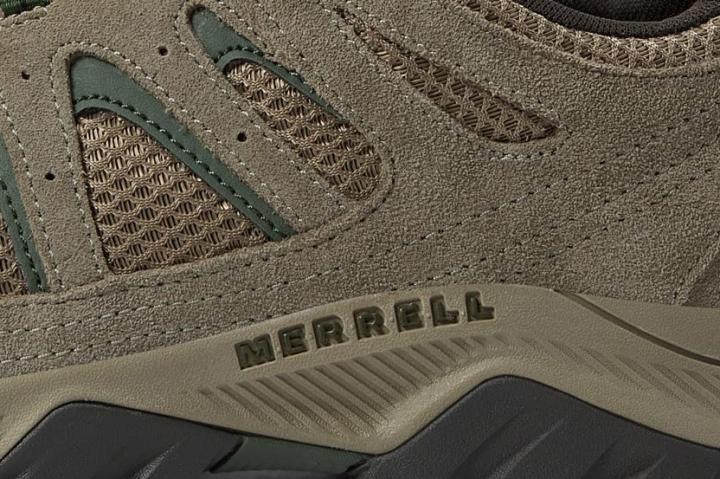 10/10 underfoot protection
Reviewers say that the Oakcreek provides more than "enough protection from rocks." Its "no rock feel" sole unit can make traversals over pointy stones and other poking hazards feel significantly less worrying.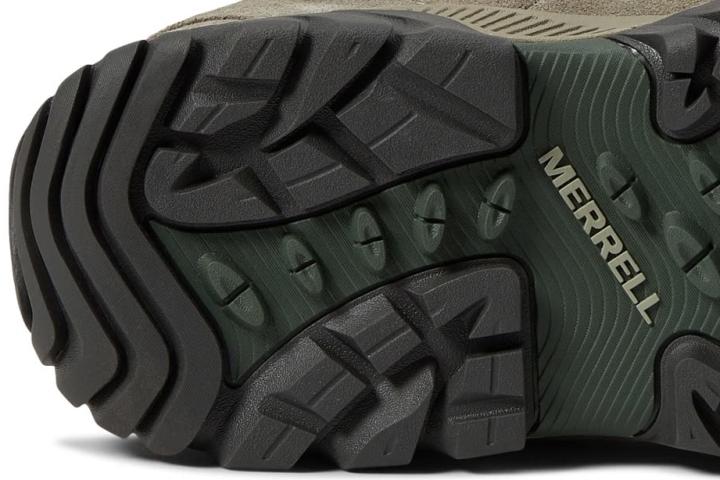 Shoestrings that drag
It has been reported that the Merrell Oakcreek's "laces are a bit too long." Tip: You can run them a second time through the top eyelets to shorten the remainder.
Two less wobbly arches in the world
Numerous trail-goers say that the Merrell Oakcreek provides lots of arch support. Note that shoes with great arch support keep your feet from rolling in, making extended hikes less tiring.
Sweat-free hikes in the sun
Engineered with numerous mesh panels, the Merrell Oakcreek flushes out stuffiness with every step.