A mid-top kick laden with superlatives—this is a befitting description for the Moab 3 Mid. Seriously, this 3rd-gen Moab boot from Merrell has got to be the fluffiest summer kick, ready to impress you with its no-wobble construction as you pull off one surefooted step after another. And the best part is, this long-lasting boot has a list price that's a hit among the masses.
Pros
Incredibly supportive
Cloud-like plushness
Minimal break-in
Superb grip
Heavy-duty
Flushes out stuffiness
Prevents odor buildup
Easy on and off
Uberly low-priced
Cons
A tad heavy (women's version)
Squishy toe zone
Who should buy the Merrell Moab 3 Mid
The Moab 3 Mid is a no-frills yet pretty essential warm-weather hiking boot. Purchase it if:
You wish to give your feet a break from sweatiness and the stink it entails.
Summer hiking boots that provide multi-directional grip are what you're after.
You're on a mission to convince your friends that great durability doesn't always equal priciness.
Being able to hike long distances minus the achy arches sounds fantastic to you.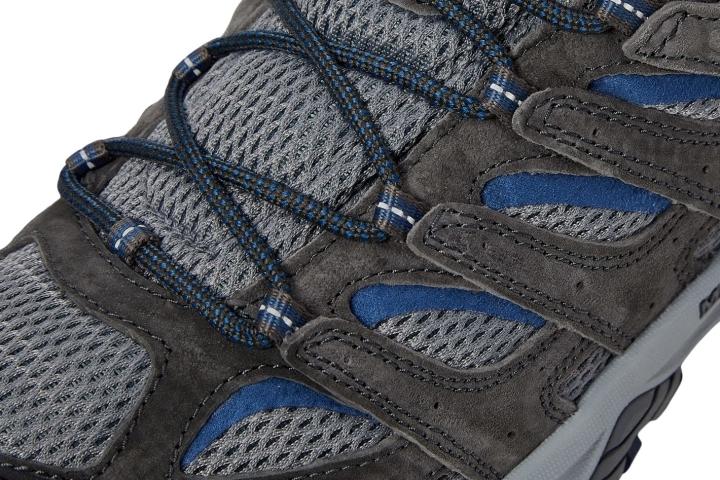 Who should NOT buy it
If you find the women's Moab 3 Mid (400 g) a bit heavy, check out the super-light Altra Lone Peak Hiker, which weighs 281 g per kick. Also, you might be better off with the Salomon Quest 4 GTX—a boot with a more solid sole unit.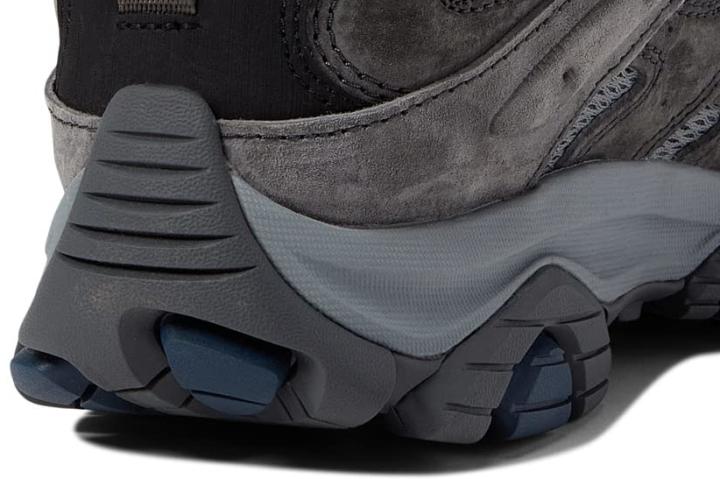 Dreamy confines on day one
According to numerous hikers, the Moab 3 Mid feels super-comfy minus the lengthy break-in period. "It felt like I was walking on clouds," says one of them. Another one says that it's "extremely comfortable on long hikes." Yet another reviewer says that their Moab 3 Mids "feel better and better" with repeated use.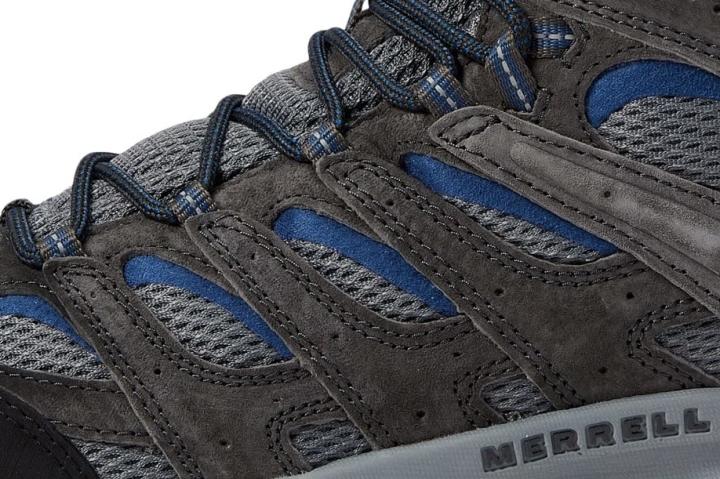 The Merrell Moab 3 Mid's 10/10 support
Both its ankle cuff and arch zone are mighty supportive, many trail-goers say. The following are their raves about it:
"Solid ankle support."
"Best support on my ankles and arch."
"Feet didn't hurt at the end of the day."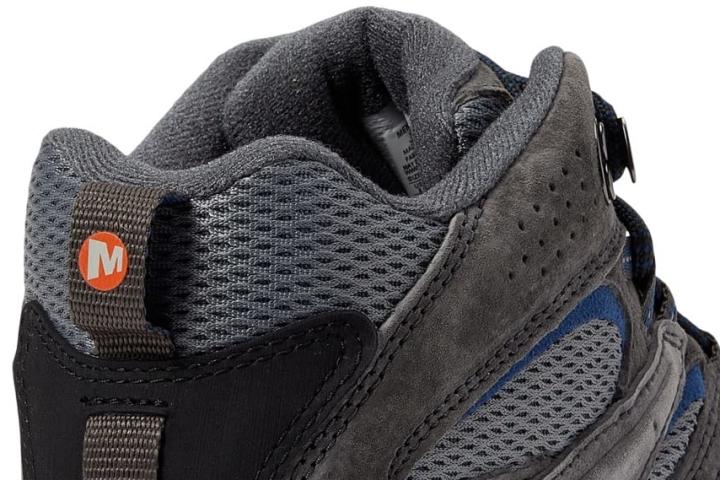 Super-clingy steps in every pair
A considerable number of adventurers are impressed with the sticking prowess of the Moab 3 Mid. "The Vibram sole is fantastic," says an experienced adventurer. One other outdoorsy individual is also hyped about the boot's outsole, saying that its "deep treads have a strong grip."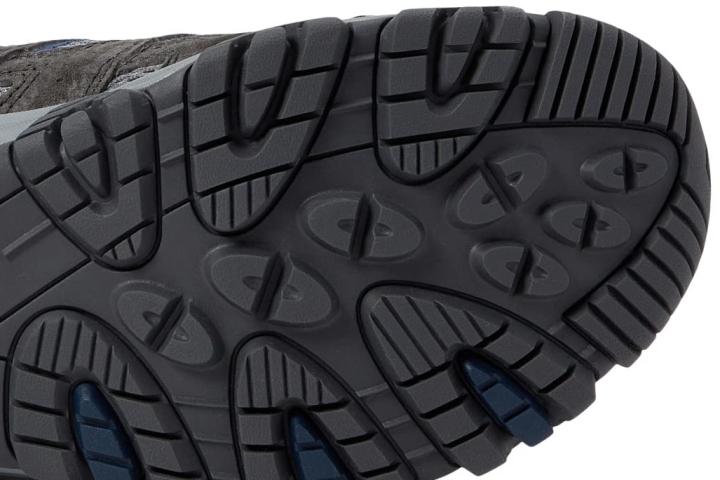 Needs extra lightness
One of its very few criticisms, which can be considered a nitpick, is the women's version's could-be-lighter weight. A female trail-goer would've loved the Moab 3 Mid more had it been a touch lighter. FYI: the featured kick is 32 g heavier than the average weight of women's breathable hiking boots, which is 368 g apiece.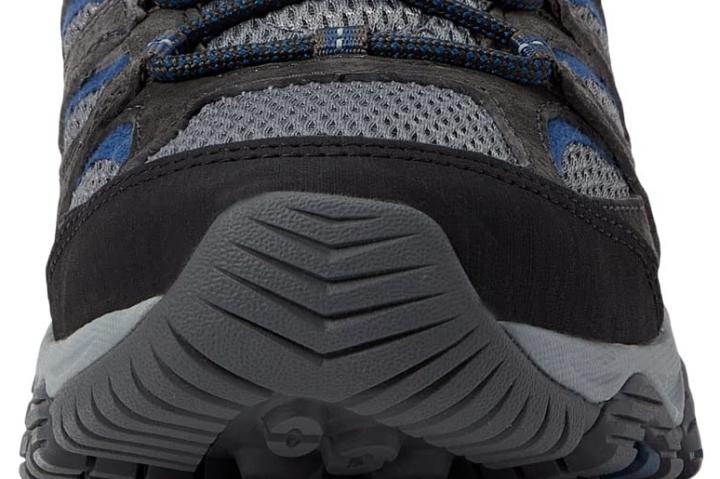 Moab 3 Mid: A budget-friendly tank
With comments such as "boots are super sturdy" and "well-made with strong eyelet loops," the inexpensive Merrell Moab 3 Mid is one tough-as-nails summer hiker. An experienced nature traveler is among those who are floored by the boot's tank-like durability, saying that it's "still holding up," even after hiking in it for over 70 miles.
The shoe's toughness is matched by its affordability, too. Indeed, at $120 a pop, the mid-collared Moab 3 undercuts most hiking boots by a whopping $76! For more budget-friendly boots, click here.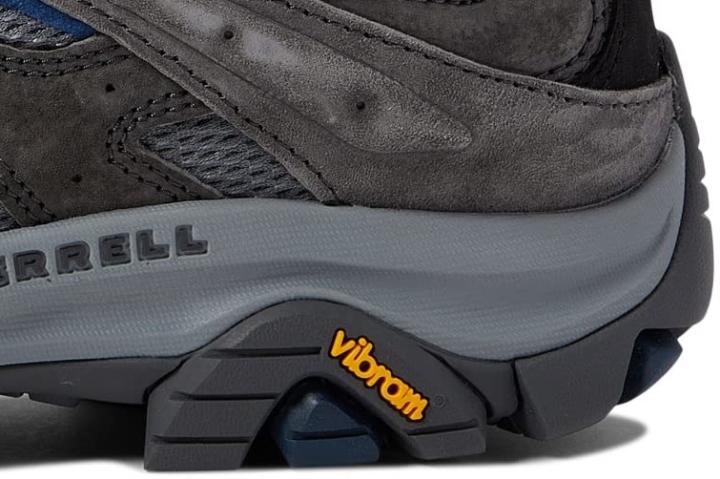 Fresh and funk-free feet
Reviewers have no doubts that the Merrell Moab 3 Mid has superb ventilation. They are "great at allowing my feet to breathe," says one of them. Another one among them was just happy that his feet felt fresh the entire time and didn't get stinky at all.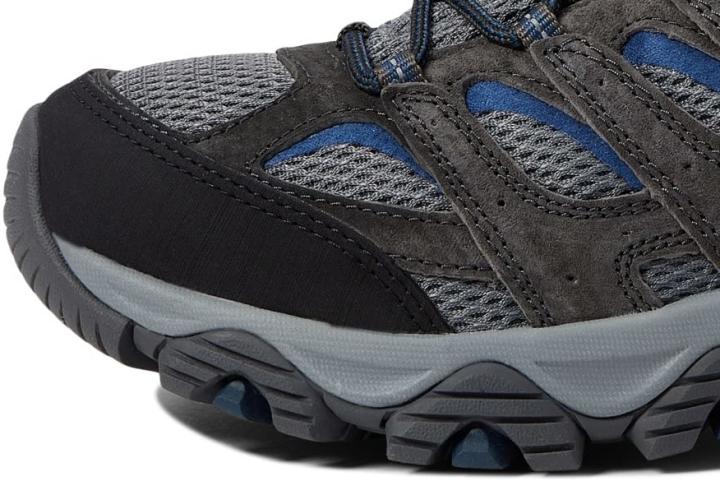 Wanted: A firmer midsole (toe zone)
A female hiker finds the toe end of the Moab 3 Mid's midsole a little too soft. Because of her foot condition—where her right big toe gets too painful on squishy midsoles—she had to let go of her Moab 3s, saying: "I wish I could have kept them." Apparently, she loved everything about the boot, except for that one unique flaw.