Similar to other Merrell Moab 2 hikers, this shoe sports impressive durability, superb traction, and a custom fit. Despite its flexible design, the shoe boasts incredible support. You can take it anywhere and the grip won't disappoint you.
Pros
Well-fitting
Phenomenal all-terrain traction
Great toe protection
Highly versatile
Above-average durability
Affordable
Secure midfoot
Great for chilly temperatures
Cons
Extended break-in period
Subpar ventilation
Who should buy the Merrell Moab 2 Waterproof
With the endurance of a boot but with the flexibility and adaptability of a shoe, the Moab 2 Waterproof can brave the outdoors for you scot-free. You will benefit greatly from it if:
You prefer owning just one shoe for all your outdoor escapades.
You're in dire need of a low-top hiker that can fence out debris quite well.
Increased toe protection is what you're after.
You need a hiker that provides extra grip, particularly during lateral (sideways) negotiations.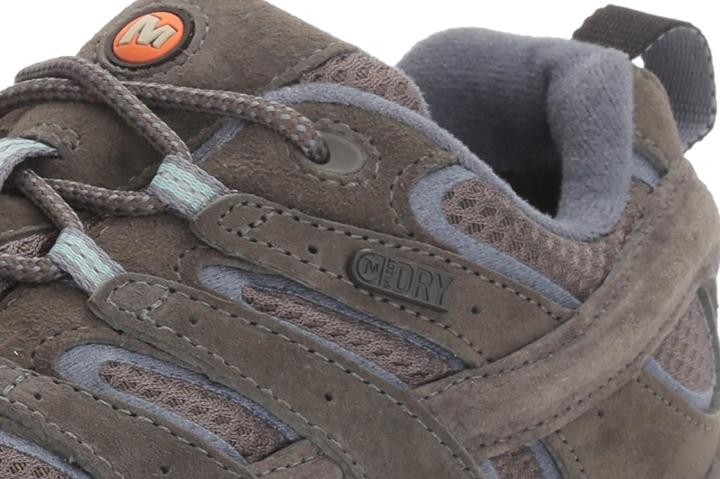 Who should not buy it
If you need something far lighter but still quite impermeable, you are better off getting the Merrell Alverstone Waterproof.
You might also want to look the other way and toward the Merrell Speed if you prefer enhanced mobility to protection and waterproofing.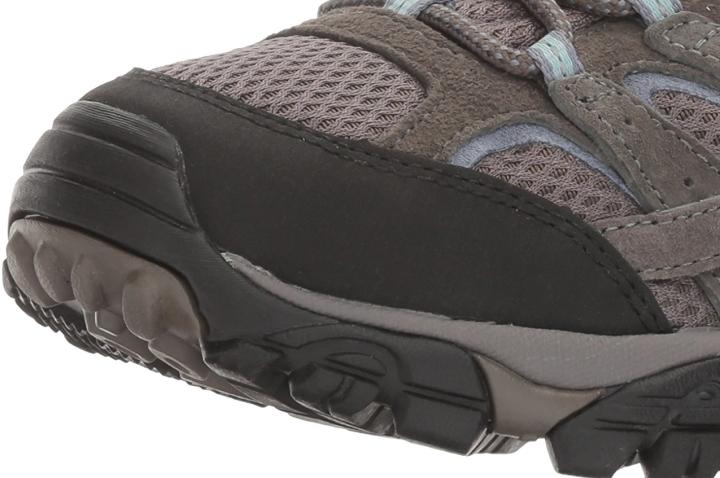 Updates to the Moab 2 Waterproof
Replacing the original's Ortholite footbed is the Moab 2 Waterproof's M Select FIT.ECO+, a contoured footbed that provides additional arch and heel support on top of extra comfort.
The upper is upgraded from Dura leather and nylon mesh to premium performance suede and mesh upper. This improvement enhances waterproofing, durability, and comfort.
Also new in the Moab 2 Waterproof are the silicone bands on the upper. These reinforcements give even more lateral (side-to-side) support.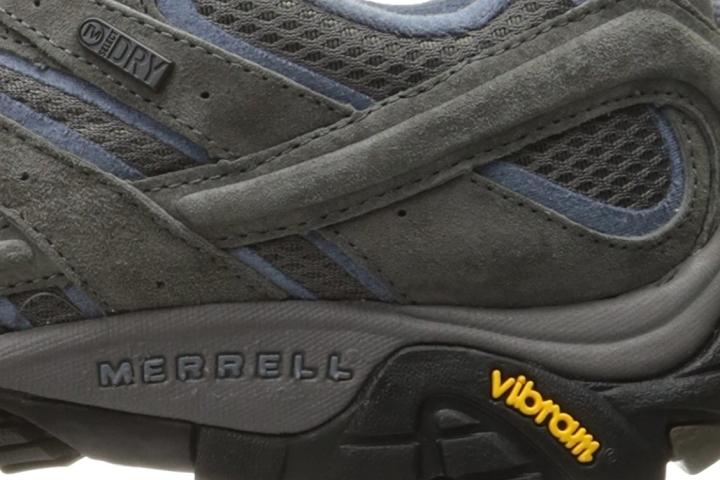 Glove-like confines
Hikers in droves adore the custom-made fit of the Merrell Moab 2 Waterproof.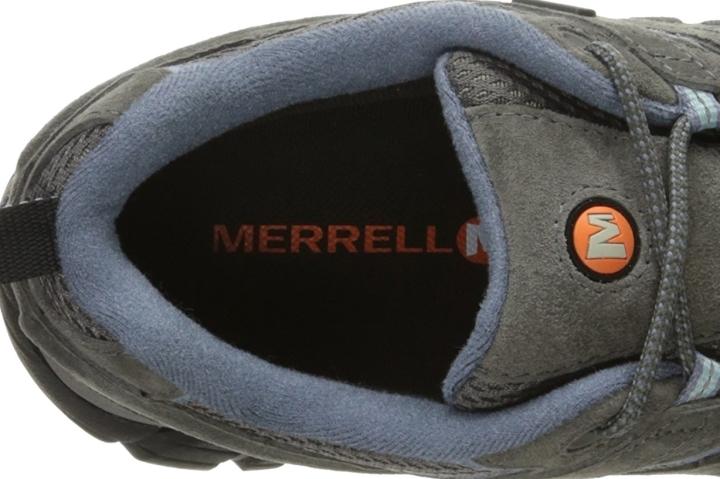 Sticks on virtually any surface
Numerous adventurers swear by the Moab 2 Waterproof's amazingly versatile traction. Its Vibram outsole is fully capable of preventing slippage, whether on man-made surfaces or backcountry terrain.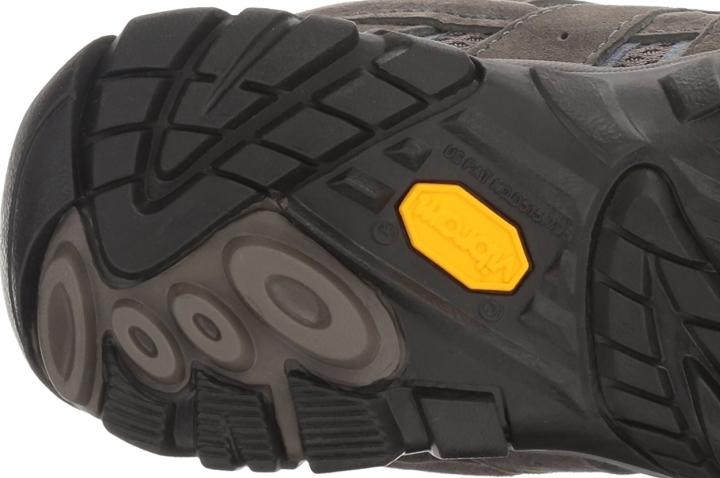 Merrell Moab 2 Waterproof is extremely durable
According to many, this Merrell offering can cut through almost anything, including abrasive hazards, and still come out dent-free.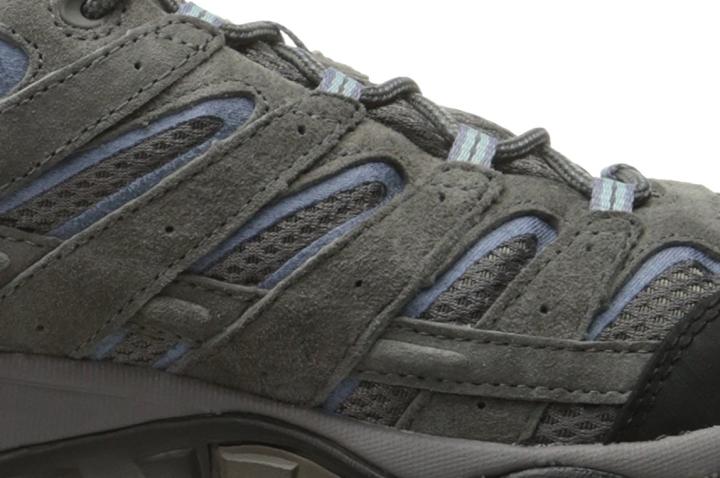 Takes time to loosen up
Its brawny confines, however, demands a longer break-in period.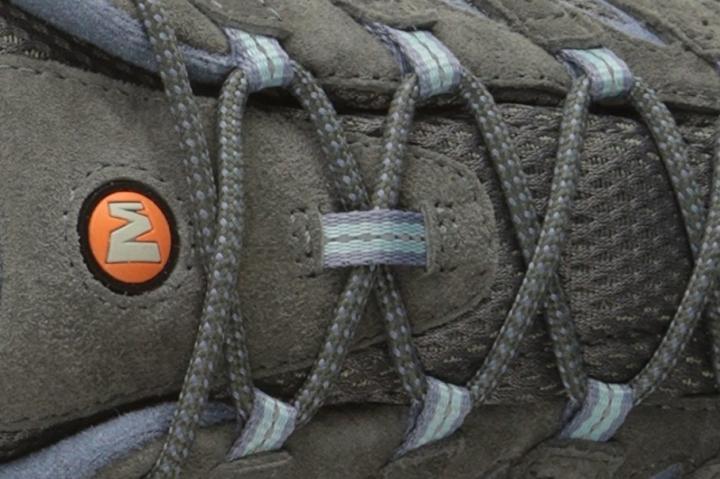 Priced just right
With its 120-dollar MSRP, the Moab 2 Waterproof is among Merrell's budget-friendliest hiking shoes.
Reassuring platform of the Moab 2 Waterproof
Trail-goers love how supportive the Moab 2 Waterproof is, particularly around the arch.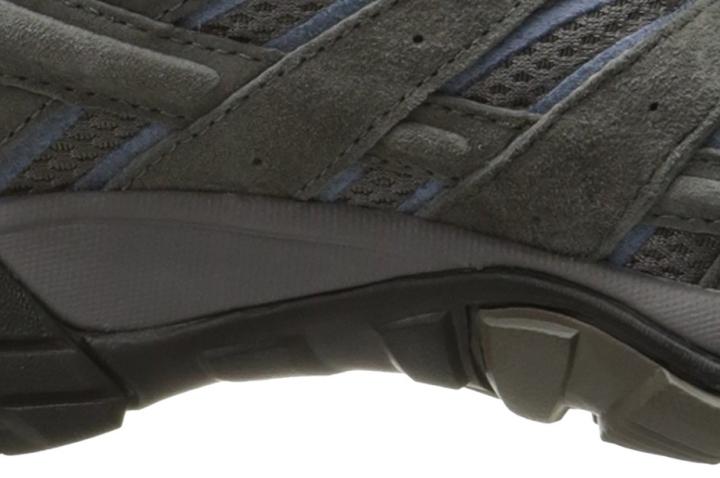 Inadequate breathability
The Moab 2 Waterproof, based on a decent number of reviews, has lackluster ventilation. For truly breathable kicks, click here.