Comparable to the comfort of the Jungle Moc silhouette, Merrell unleashes the Jungle Moc AC+ Pro Work. This low-top sneaker garnered much appreciation for its slip-resistant capabilities and outstanding arch support. However, a few wearers noted that its sole unit doesn't offer enough durability. Despite the grievances, this offering by Merrell remains desirable to wearers looking for reliable footwear.
Pros
Comfortable out of the box
Slip-resistant outsole
Topnotch arch support
Appealing laidback design
Easy to put on and off
Lightweight
Cons
Flimsy soles
Creases quickly
Who should buy the Merrell Jungle Moc AC+Pro Work
The Merrell Jungle Moc AC+Pro Work might be suitable for you if:
You prefer footwear that doesn't require a break-in period.
You are looking for a shoe with enough traction on damp and wet surfaces.
You love shoes with a laidback yet appealing design.
You are after a pair of sneakers quick to wear and remove suitable for errands that require footwear changes often.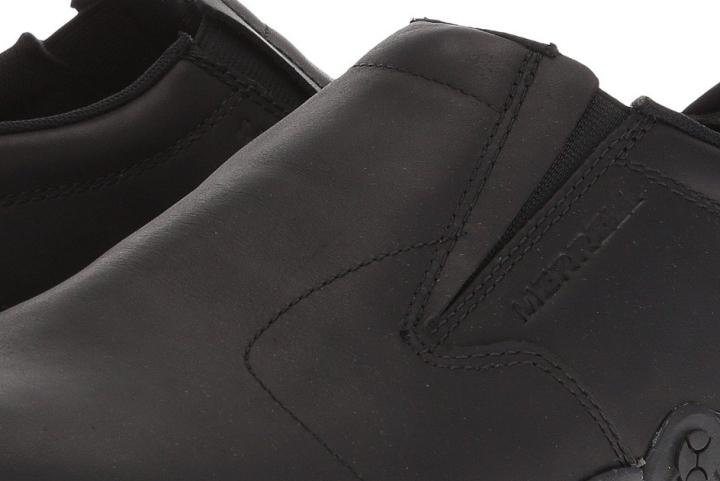 Fit and sizing
Merrell Jungle Moc AC+Pro Work is men's shoes that are offered in measurements running from 7 to 15. The shoes are reported to be accurate in size and feature an average fit. The slip-on design and heel tabs provide easy access to the shoes.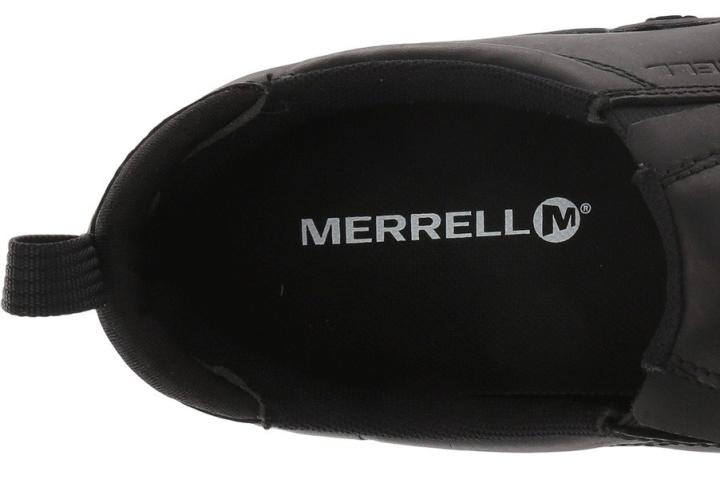 Elastic bands at the sides of the collars prevent the heels from slipping out and keep the feet locked in. Women can don Merrell Jungle Moc AC+ Pro Work shoes too provided they go down 1.5 sizes from their usual shoe size.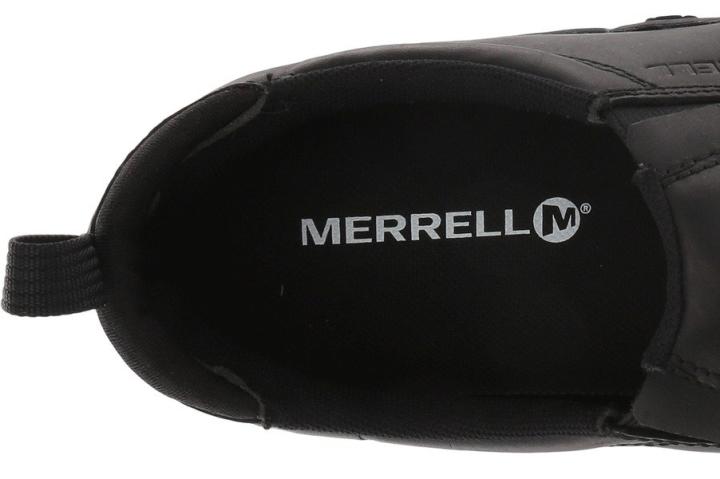 Style of the Merrell's Jungle Moc AC+ Pro Work
Mocs are actually versatile. You can wear them in and out of the office. Merrell's Jungle Moc AC+ Pro Work shoes have a somewhat dressier style than many other mocs, and they easily transition from casual to smart with a quick outfit change.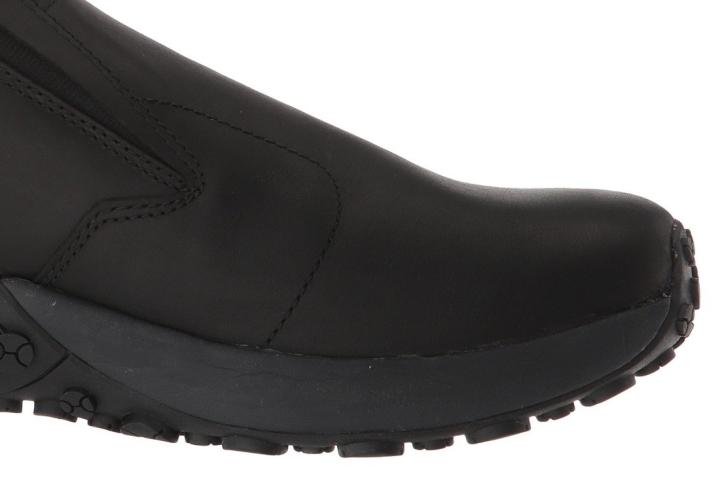 You can wear these with dark jeans, a white tee, and a denim jacket with folded sleeves for casual days, or you can replace the white tee and jacket with a knitted sweater. For other days when you need to be a little more dressed up, pants and button-down polo shirts will do.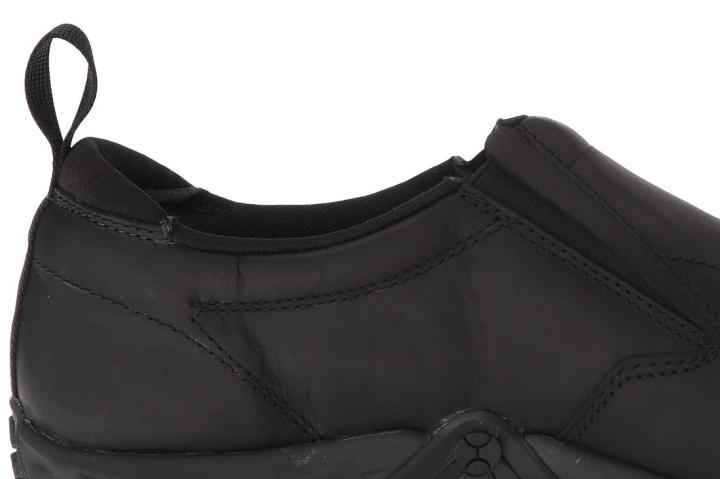 Notable features
As expected of work shoes, these slip-on sneakers from Merrell are chock-full of technologies that keep you safe and comfortable at work. The full-grain leather uppers are waterproofed that keep them looking beautiful, and your feet snug and dry.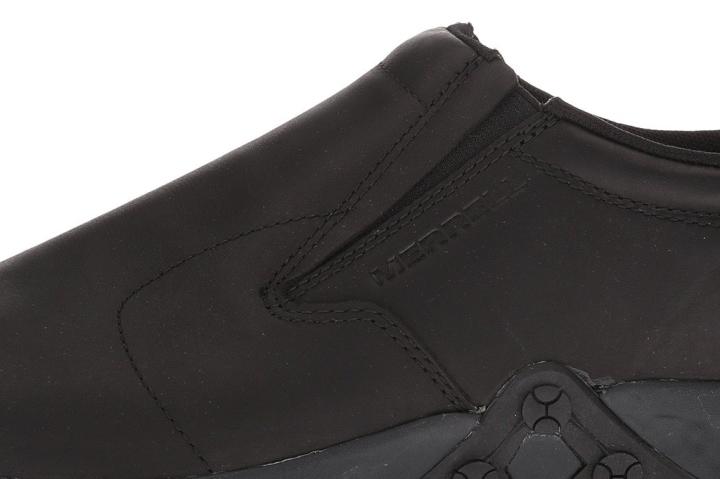 Merrell's Air Cushion+ air ride system is applied to the heels which ensure lightweight cushioning and comfort. The outsoles contain Merrell M Select Pro Grip, which increases the contact of the shoes with the surface which gives better traction. And lastly, the footbeds feature Kinetic Fit Base which enhances arch and heel support.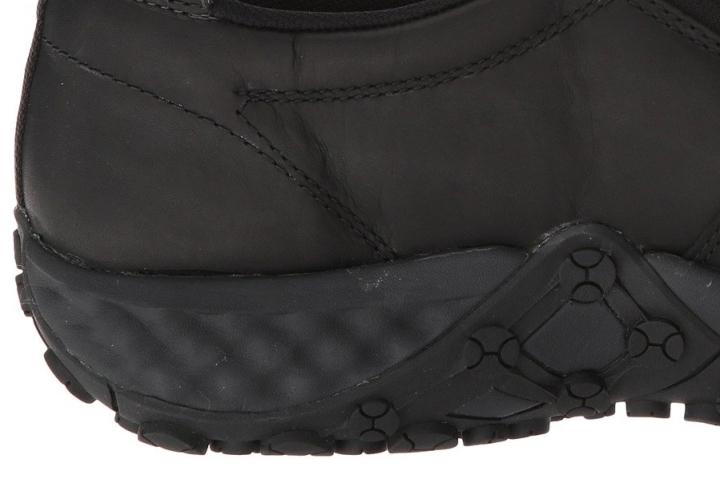 History of the Merrell's Jungle Moc AC+ Pro Work
The Merrell brand is almost always associated with hiking footwear and with good reason. The company was founded in 1981 which provided people with quality outdoor shoes that don't cost an arm and a leg. However, it has since evolved into manufacturing lighter-weight shoes for the lifestyle market starting in the '90s.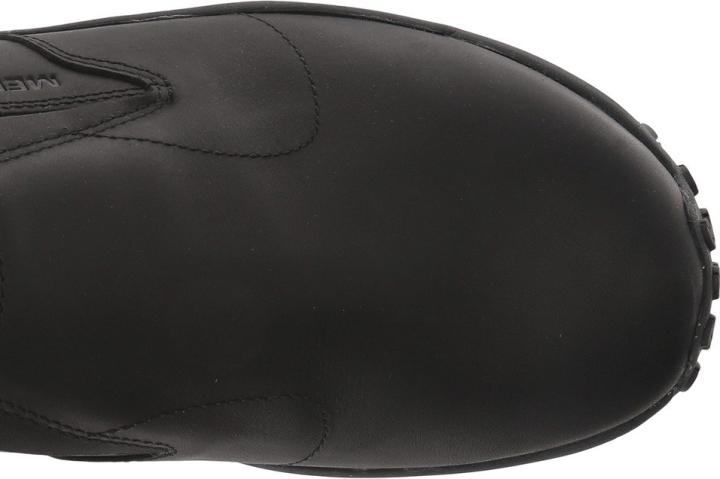 Its first foray into producing lifestyle footwear wasn't so well-received, but the second was a smashing success. The Jungle Moc silhouette is on Merrell's perpetual bestseller list and continues to be produced to this day.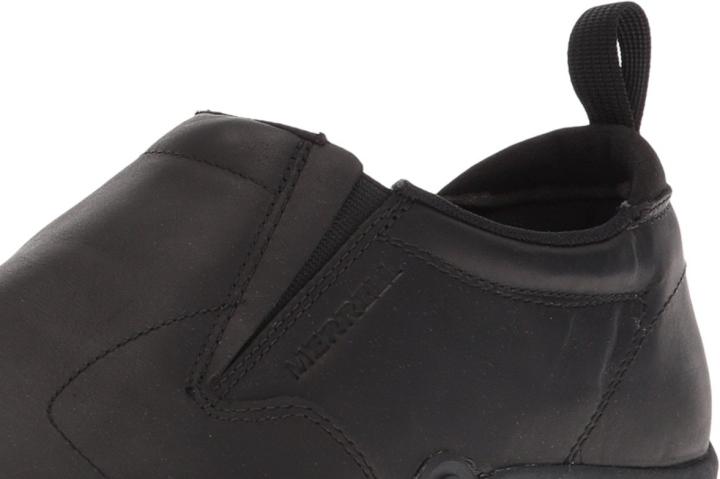 The Mocs are low-maintenance kicks with a straightforward design, lug soles, and pig suede leather uppers. They carry a ruggedly handsome look that would look at home both on the trail or in the city.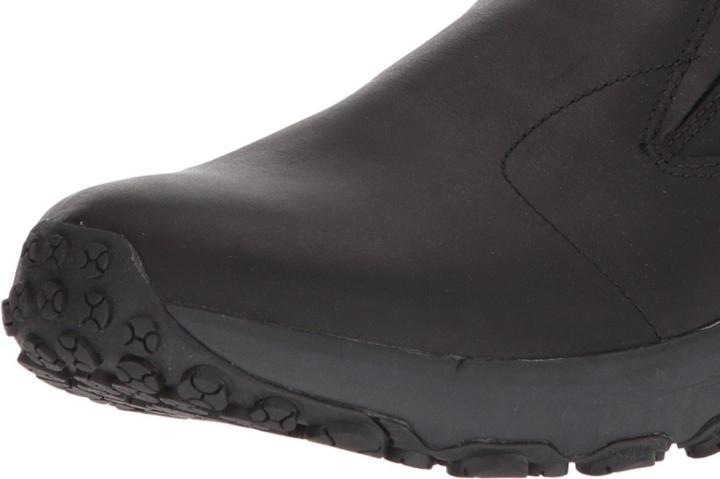 Because of the shoes' popularity, Merrell decided to use the same silhouette to create a new model for its Merrell Work division—a line of shoes specifically geared for different work environments. The brand gave Mocs slip-resistant Suregrip outsoles, which provide an even and sure grip on all surfaces, and smooth leather uppers that lessens the risk of staining. They called the new silhouette, the Jungle Moc Pro Grip Work.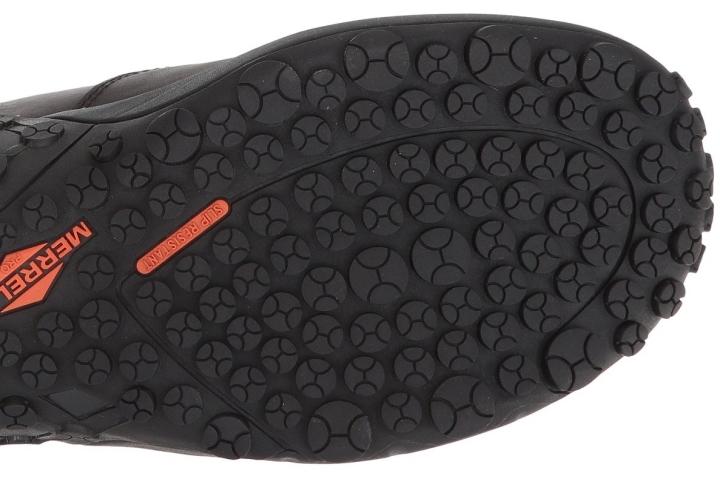 These renditions too were well-received, but Merrell discontinued the shoes after a few years. The brand replaced them with Jungle Moc AC+ Pro Work sneakers which utilized the Air Cushion+ tech that enhances cushioning but keeps it at a much lighter weight. The hexagon-shaped treads of the Jungle Moc Pro Grip were also replaced with rounded basketball-shaped ones.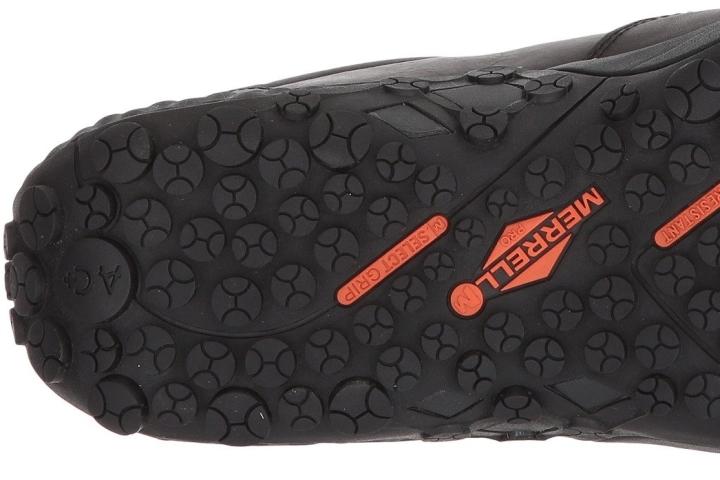 Additional info
Merrell Jungle Moc AC+ Pro Work sneakers feature breathable mesh linings, molded nylon arch shanks, and Mark II tested rubber outsoles.
Each pair of shoes weighs 709 grams.