With its comfort, supportive, and high-quality features, the Merrell Jungle Moc 2.0 is praised by its wearers. Despite its minor flaw, many wearers admire its stylish, lightweight, and warm features that come at an affordable price of $110.
Pros
Reasonably priced
Plenty of support
High-quality materials
Sharp-looking model
Clean and contemporary style
Lightweight
Easy to put on and off
Keeps foot warm
Great for cold weather
Who should buy the Merrell Jungle Moc 2.0
This Merrell sneaker is a good match for you if:
You want a shoe with a suede leather upper that grants durability and a reliable feel
You are after a sneaker with low collar construction that enables the ankle to move without hindrance
You prefer a shoe with a slip-on design that allows easy on and off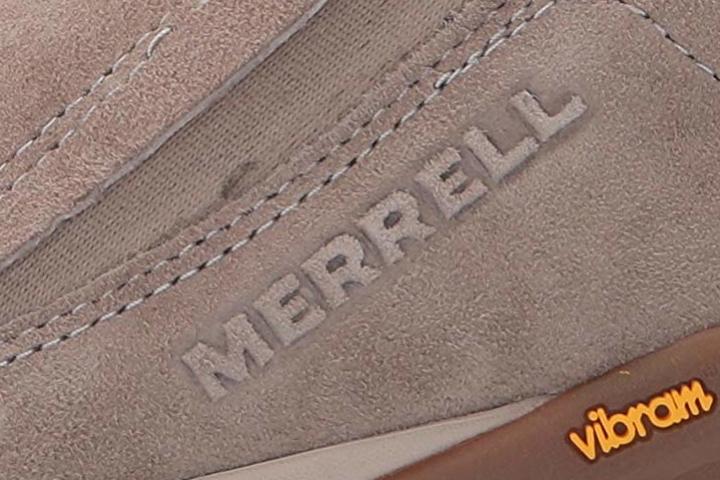 Style of the Merrell Jungle Moc 2.0
Several color options were released for the low-top Merrell Jungle Moc 2.0. The men's version comes in granite, boulder, and dusty olive while the women's edition is offered in brindle and granite options. These neutral and outdoor-inspired color selections offer an earthy appeal that would go well with many outfits.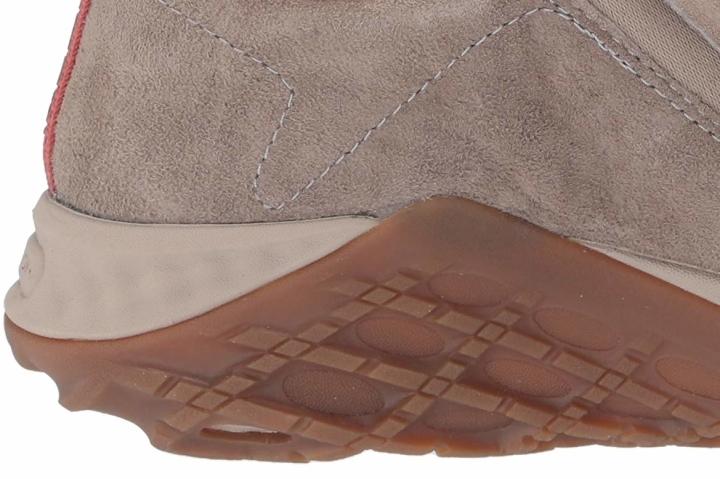 A part of Merrell's Jungle Moc collection, men can pair the kicks with track pants, cargo shorts, and jeans for any laidback occasion, especially when walking around and exploring urban environments. For more dressed-up functions, the shoes can be worn with pants or chinos along with a button-down shirt or polo shirt. Ladies can pair the simple yet chic sneaker with skirts, dresses, jeans, pants or shorts for any casual or dressed-up occasion.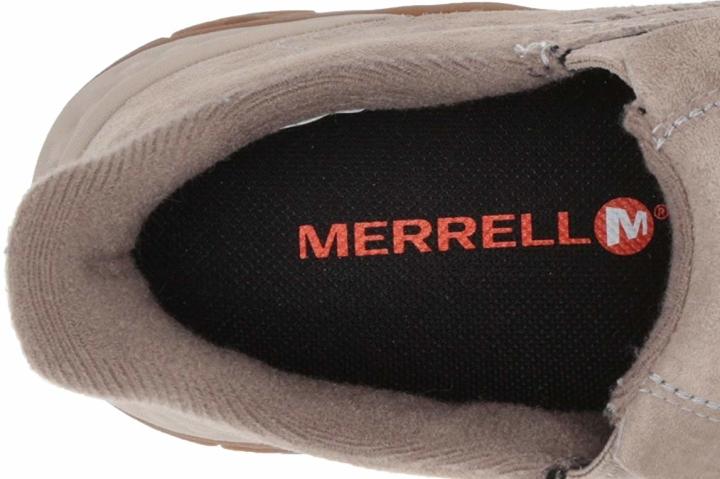 Notable Features
With its pig suede leather upper, the Merrell Jungle Moc 2.0 on foot offers a simple and outdoorsy appeal. Its rugged look is complemented by the removable contoured insole, which is made up of Kinetic Fit Base technology which grants flexible support. Merrell branding details are found on the side and heel, offering a subtle flair.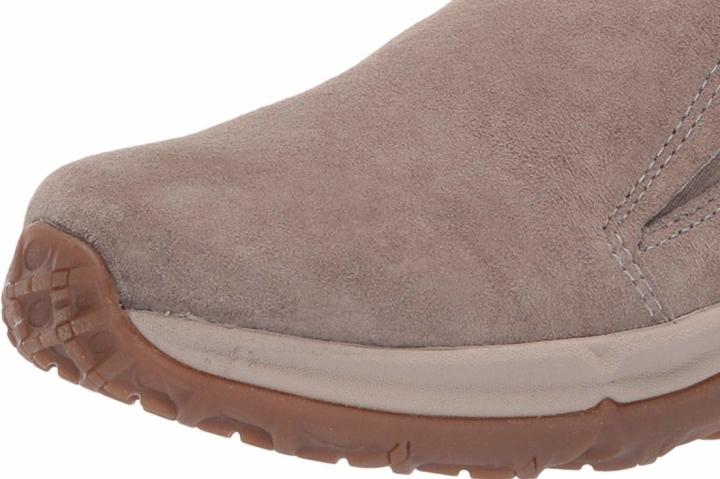 The midsole has a chunky and raised design, featuring a two-toned color scheme with Vibram branding. Elastic gores on the sides of the sneaker help in sliding the foot in and out quickly. The collar is also slightly raised on the heel so that the wearer can hold the shoe in place while slipping it on or off.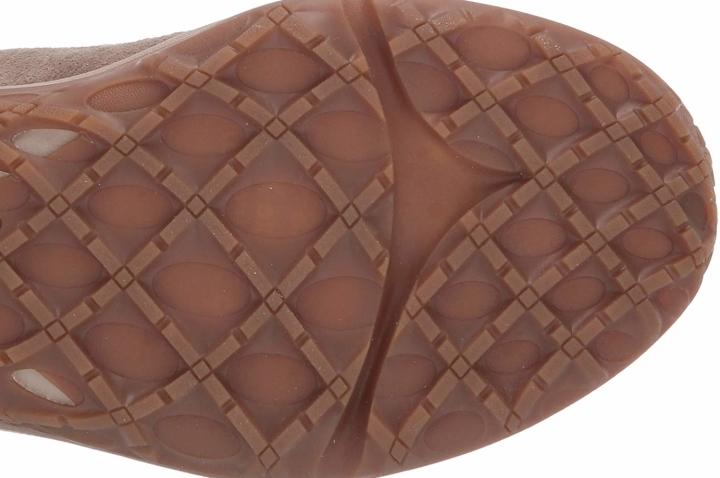 History of the Merrell Jungle Moc 2.0
Ever since its launch in 1981, Merrell has been known for its rustic styles and practical designs. Merrell casual sneakers are known for showcasing earthy colorways and nature-inspired details. Over the years, the brand's kicks still maintains its commitment to quality and comfort.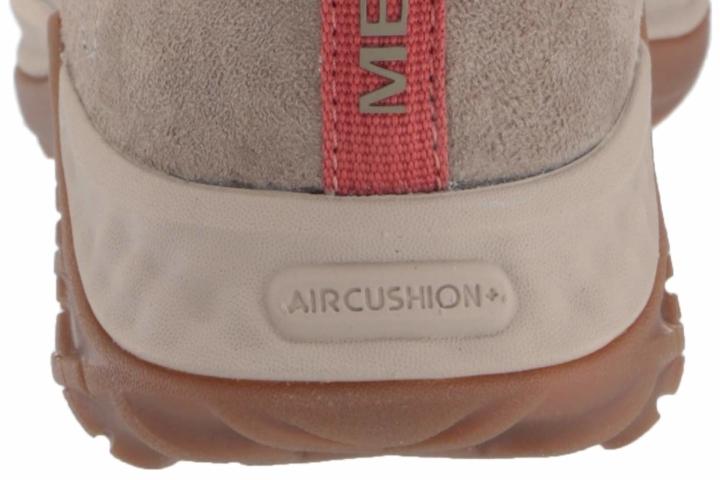 One of the brand's popular series is the Merrell Jungle Moc collection, which features the classic slip-on style of the original Jungle Moc. The first model was released in 1988 and has been hailed as the brand's initial foray into the casual category. It featured a convenient low-top, slip-on style, along with the brand's innovative technologies.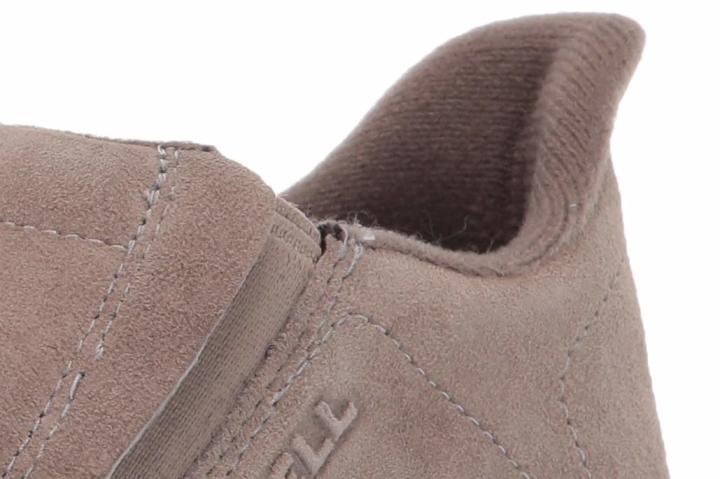 Ever since then, the collection has been one of the most well-received in Merrell's catalog. Many variations were introduced, including the Merrell Jungle Moc AC+, which featured the brand's Air Cushion+ technology. The continuation of this model is the Merrell Jungle Moc 2.0, which offered a smoother silhouette along with updated materials.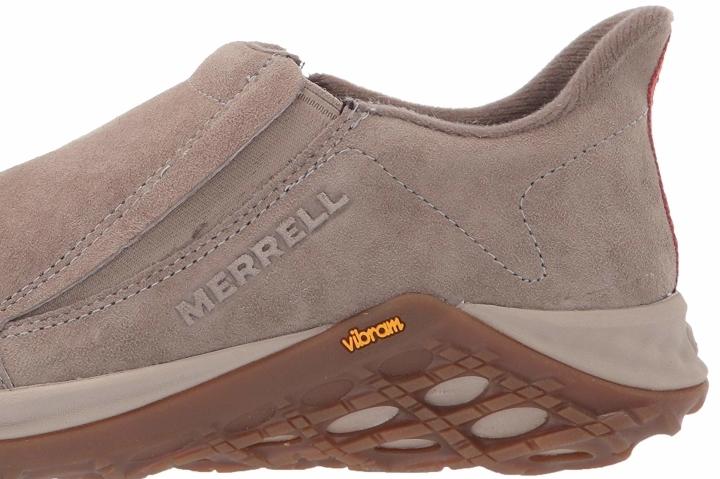 As one of Merrell's hiking-inspired shoes, this sneaker is made up of pig suede leather and has a flexible insole along with unrivaled support. It provides a street-ready urban style while offering all the innovative features that the brand has been known for.