The ComfortBase Active insoles, nylon arch shank, EVA midsole, and Merrell Air Cushion in the heel section of the Merrell Encore Gust 2 keep the wearer pain-free and comfortable all day. Moreover, this Merrell shoe's convenient slip-on design and M-Select Grip-equipped outsoles complete its users' pleasant experience. Overall, the few issues about the shoe paled in comparison with the number of benefits it provides.
Pros
Comfortable footbed
Easy on-off
Alleviates discomfort
Nicely made
Attractive design
Durable exterior
Grippy
Cons
Produces squeaking noise
Flimsy liner
Who should buy the Merrell Encore Gust 2
Don't let the Merrell Encore Gust 2's super laidback look fool you. It is packed with positive qualities that many would admire. This shoe might suit you well if:
You have been sustaining foot pains lately that a shoe with the ability to soothe discomfort is what you need.
You are looking for a walking companion that takes less effort to wear and remove to keep up with your fast-paced lifestyle.
A shoe that delivers comfort for extended periods of wear is what you are after.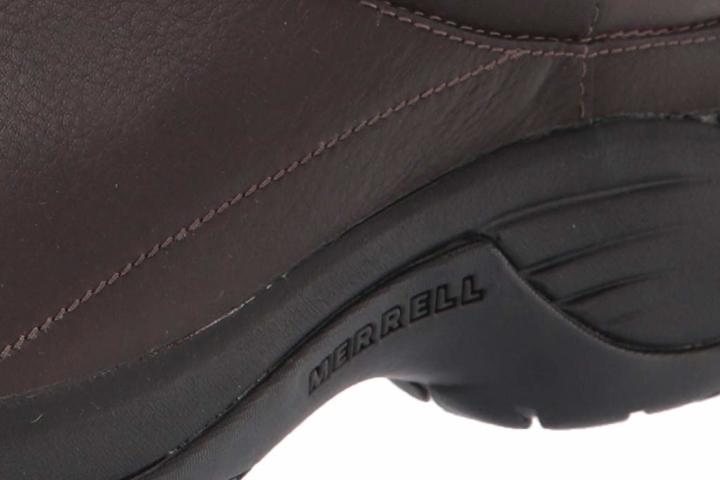 Who should not buy the Merrell Encore Gust 2
The Encore Gust 2 might not be for wearers who work in libraries, schools, hospitals, and churches as it tends to produce squeaky sounds. Also, folks who prefer a walking companion that offers absolute durability might not get what they want from this shoe. There are concerns about its liner material in the heel section "wearing out excessively and fast." However, they can have a look at other slip-on walking shoes to find the most suitable pair for them.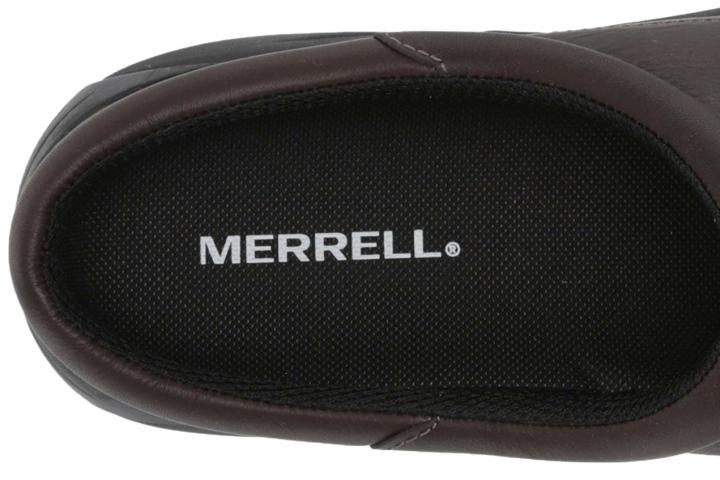 A cozy cradle
The majority of the Merrell Encore Gust 2 reviews say that it is a very comfortable walking shoe, thanks to its well-constructed sole unit. Also, wearers were surprised that after standing for several hours at work, their feet did not sustain any discomfort and pain.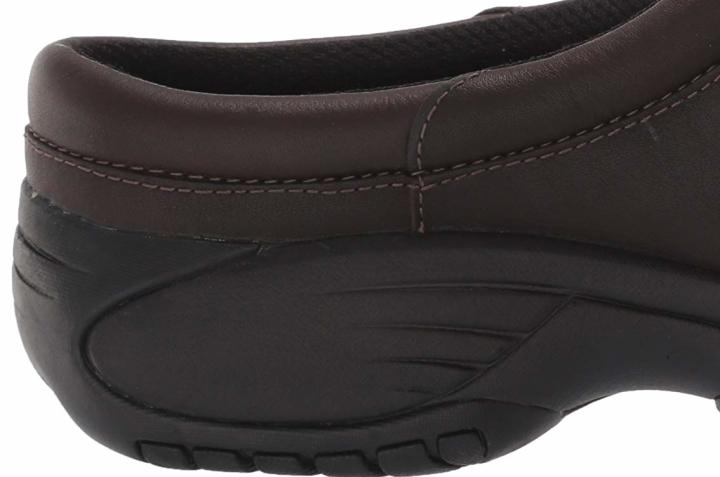 Reliable outsole grip
An individual applauds its excellent traction. He said that it functions well on wet surfaces.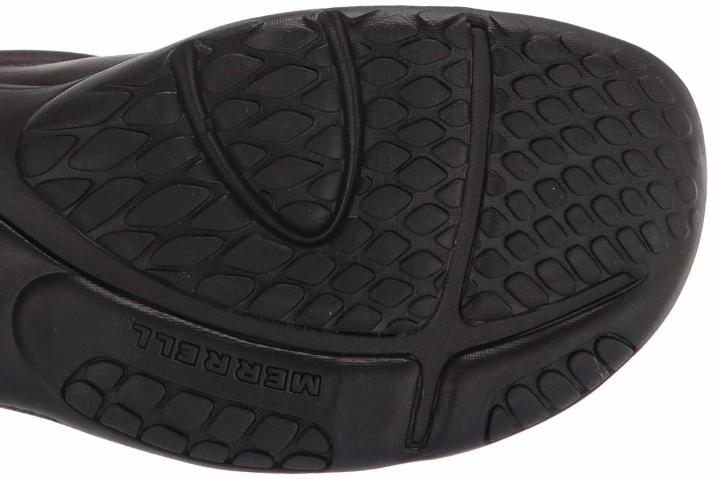 For the wide-footed
Walking shoe enthusiasts who have a wide foot profile lauded the Merrel Encore Gust 2 for its generously-sized toe section.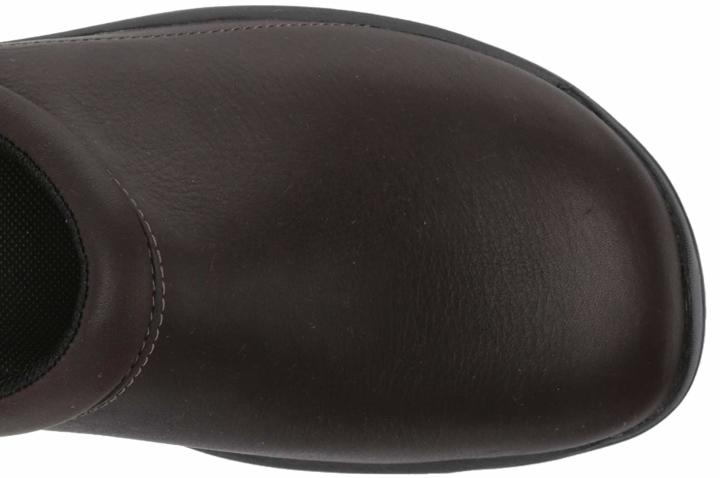 Quick-wear action
Many owners love that it takes less time and effort to wear this shoe with its slip-on design. A few claimed that their post-surgery mobility impairment became more manageable because of the shoe's quick-wear action.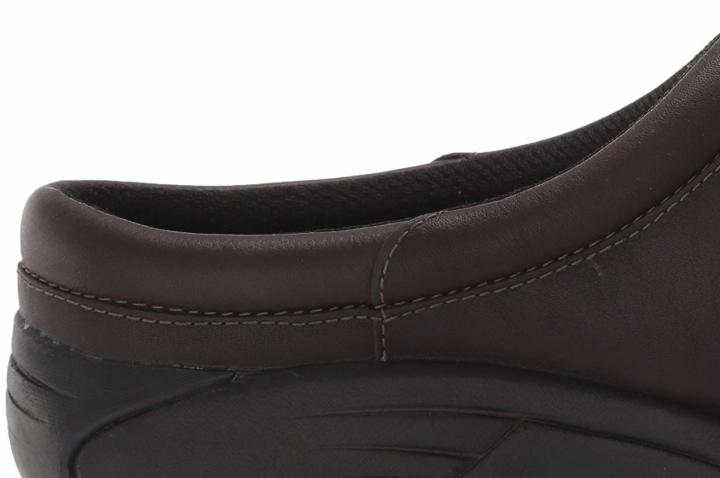 Farewell pain
Most wearers of this Merrell pair affirm this model's efficient support. It has proven to be a great help in relieving their foot issues. An owner with chronic plantar fasciitis and metatarsalgia even attests that the shoe did a wonderful job in alleviating his conditions.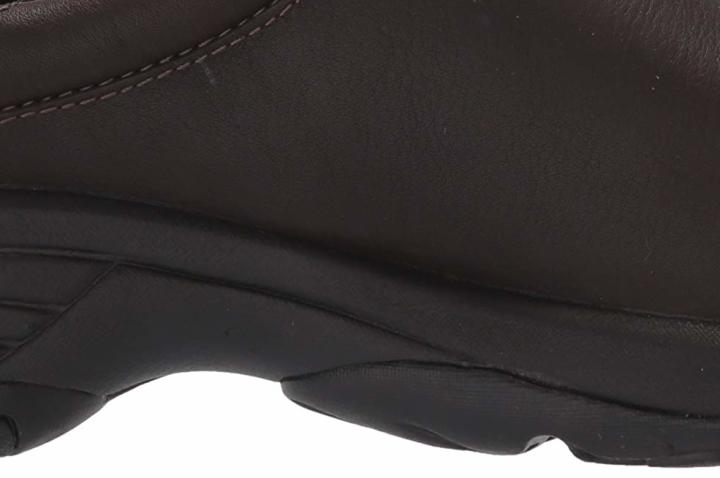 Sturdy and neatly constructed
The Encore Gust 2 has excellent materials and craftsmanship that delights a lot of wearers. Also, a few users think the footwear is long-lasting.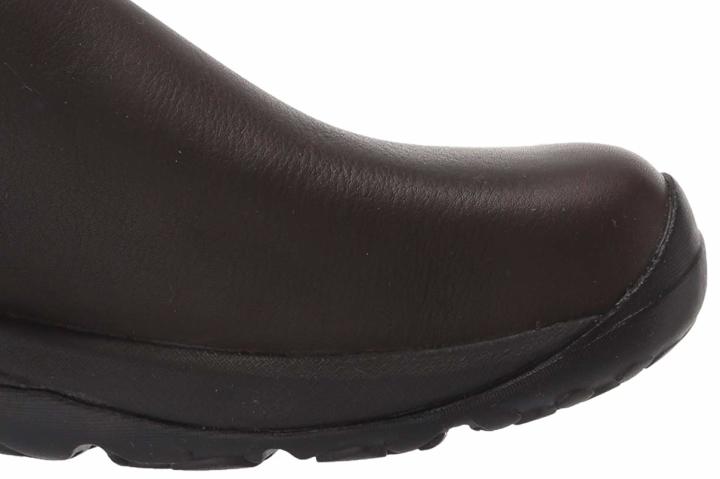 Walk everywhere
Some owners wear the Encore Gust 2 as a companion for casual occasions, while others wear it in the office or when doing groceries.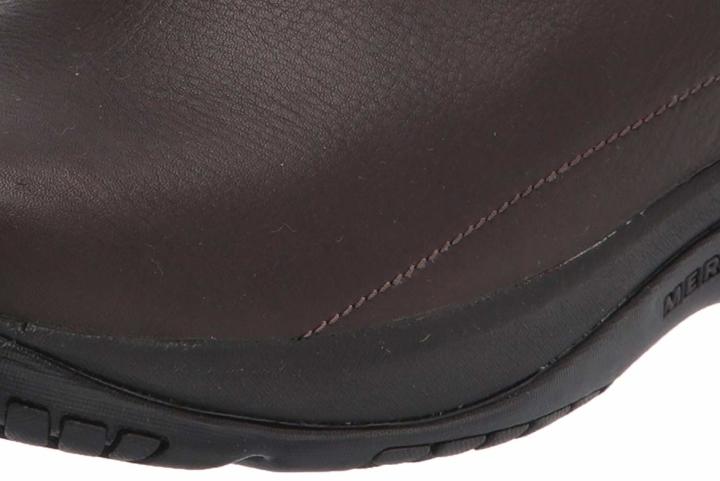 A magnet for a second pair
The versatile and appealing design coupled with the overall comfort the shoe provides attracts owners to buy a second pair.