With socks or nah? With Merrell Cloud Moc Vent, you don't have to choose! Pop it up with or without socks, and nothing changes. It is still indomitable when it comes to arch support and in-shoe pleasure! It has a nice, bouncy cushion that provides a springy feeling for every stride. Also, getting hot and sweaty ain't an issue, as this kick lets the feet breathe.
Pros
Unbeatable comfort
Extremely supportive
Springy insole
Zero break-in
Breathable
Very light
Comfy with or without socks
Slip-on action
Spacious toebox
Cons
Outsole falls apart easily
Too flimsy
Who should buy the Merrell Cloud Moc Vent
This slip-on sneaker is worth the try if:
You wish for an invincibly comfortable and supportive sneaker
You desire an energy-returning sneaker when walking, even on hard surfaces
A sneaker that permits air flow freely is what you desire
A broad toe area sounds enticing to you.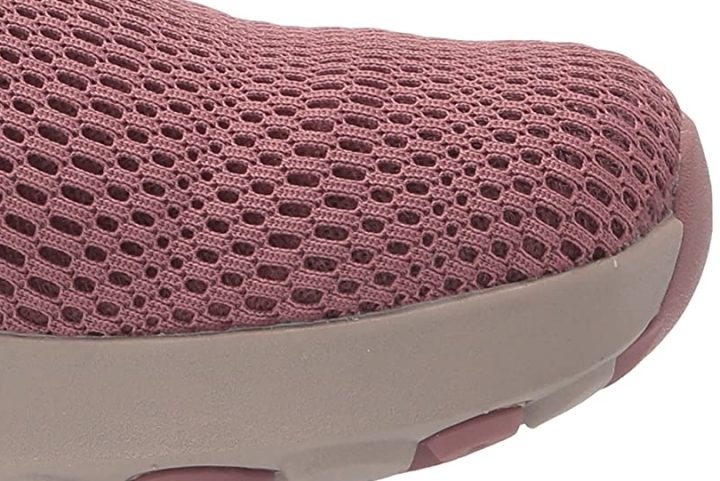 Who should not buy it
Cloud Moc Vent has questionable tread durability. If this bothers you, cop the Merrell Jungle Moc 2.0 instead. If you seek a non-flimsy pair, go for Adidas Puremotion Adapt.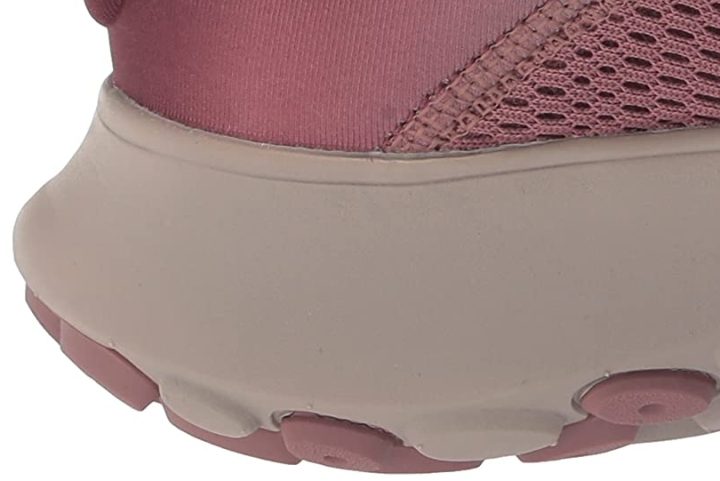 Toes are free to move
Narrow footers claimed that this sporty sneaker is wide for their toes. One who found it too roomy commented: "My foot slides from side to side." Other reviewers loved the space, though. One remarked it's "wide enough to walk without pain."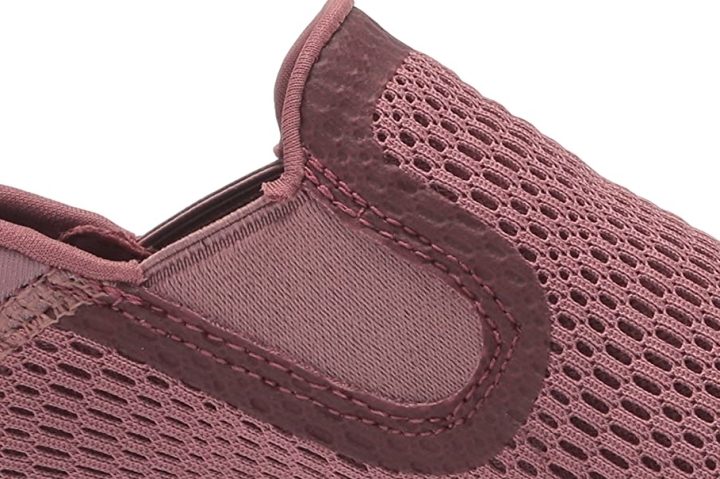 Merrell Cloud Moc Vent: Trinity of comfort
No break-in period, excellent arch support, and responsive insoles. Cloud Moc Vent checks all the boxes! Fans confirmed that this sneaker offered divine comfort and support right from the beginning. Even a reviewer with hip and knee issues swore that it provides really good arch support. "The cushioning is supportive without being squishy," one retorted. A fan confessed: "I cannot wear my other shoes after wearing my Merrell Cloud Moc Vent."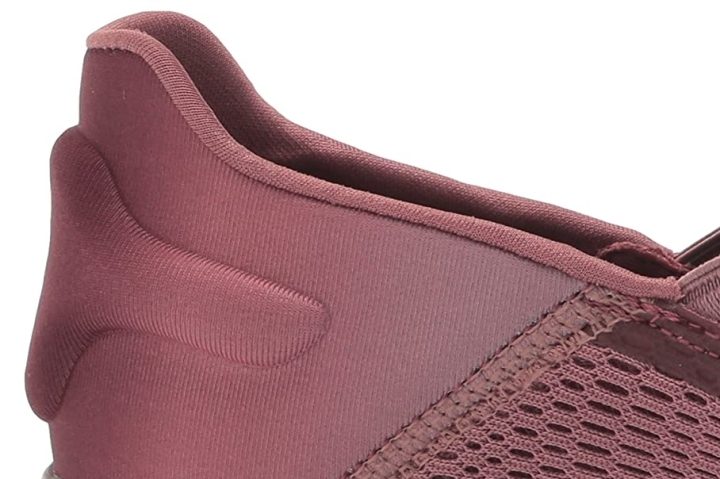 Its "good springy footbed" also protects the underfoot while trekking on rocky surfaces. "Feels like you're bouncing as you walk," one declared. It's also worth noting that Cloud Moc Vent feels fantastic on foot, whether with socks or none.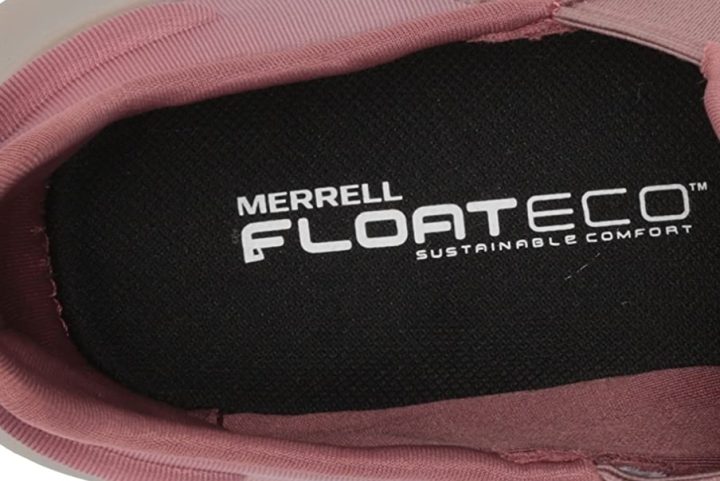 Light as air but lacks solidness
This pair is super light, that sneakerheads found it great for traveling. "They weigh next to nothing," a fan described. The problem was sneakerheads also thought it was too flimsy, making it a little wobbly when put on. "They don't have enough structure to just slip on without using your hands," explained a fan.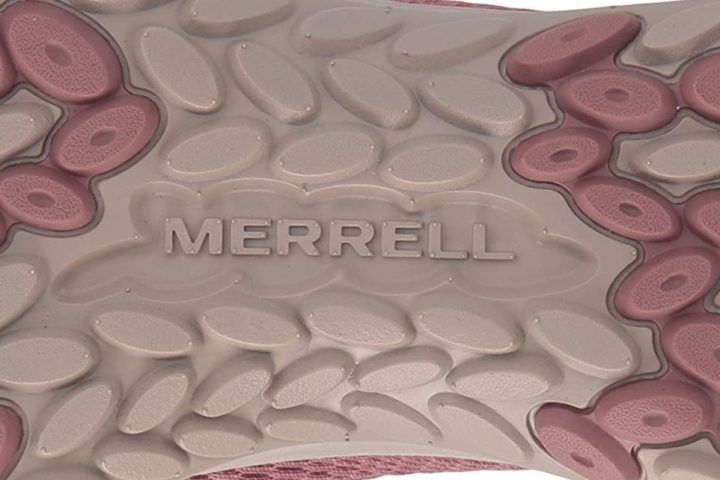 Durability weak spots
Furthermore, reviewers became concerned with its sturdiness because of how light it is. They weren't entirely wrong since some reports arose that the material on the bottom sole of the Cloud Moc Vent came off only after a few months. "Treads detached itself from the sole," a three-month wearer stated. Another added, "the black sole tabs are coming loose."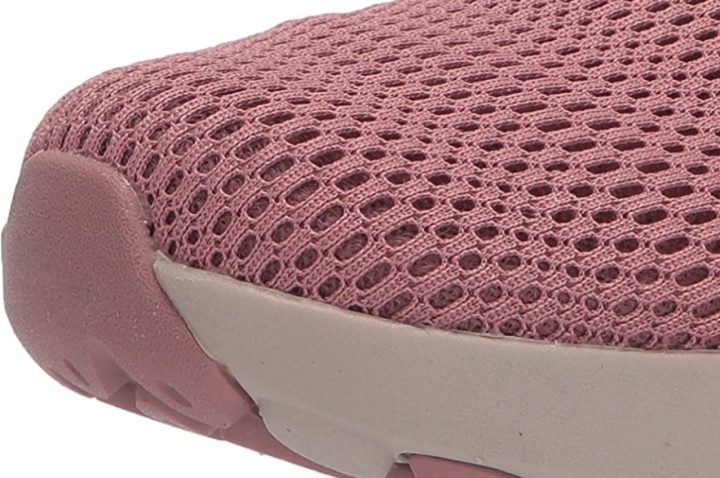 Merrell Cloud Moc Vent breathes great
Cloud Moc Vent was confirmed to be fantastic during warm weather as it indeed vents and breathes well. What's interesting is that some also utilized it during cold seasons, but more as an inside sneaker.
Step on, then step out
Since Cloud Moc Vent is laceless, it is extra favorable with sneakerheads on to go. Many enjoyed the convenience brought by this sneaker as it aided in a quick trip out the door.