Unwieldiness isn't a thing in the Bravada Edge from Merrell. Just like many female adventurers, you'll be magnetized by its empowering sole, on which traversals feel very assisted, minus the drag. An endearing summer offering, this exceptionally sticky trail kick is also a charmer style-wise. That said, slipping into it might be the most challenging experience you'll have in a shoe yet.
Pros
Helpful for those with foot conditions
Incredibly supportive
Exceptionally breathable
Stupendously grippy
Fits like a glove
Light and comfy
Stunning looks
Cons
Difficult to slip into
Not your standard tongue
Who should buy the Merrell Bravada Edge
The Merrell Bravada Edge offers a speedy way to enjoy your trail pursuits. Purchase it if:
You're a hiker who's been dealing with some form of foot pain.
Urban hiking shoes that persist on longer adventures are what you're after.
You want a light hiker that provides convincing tenacity on slick surfaces.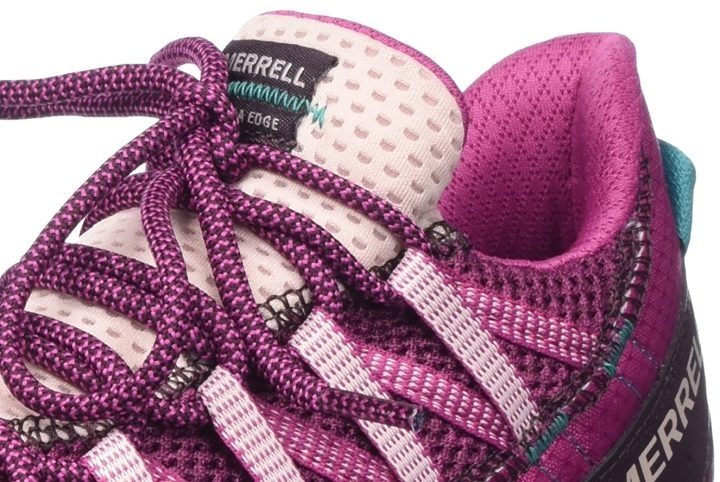 Who should not buy it
With no reported issues with its on and off, the Vitesse from Columbia is a great alternative to the Merrell Bravada Edge. And if it's a standard tongue you need, there's the Columbia Fairbanks Low.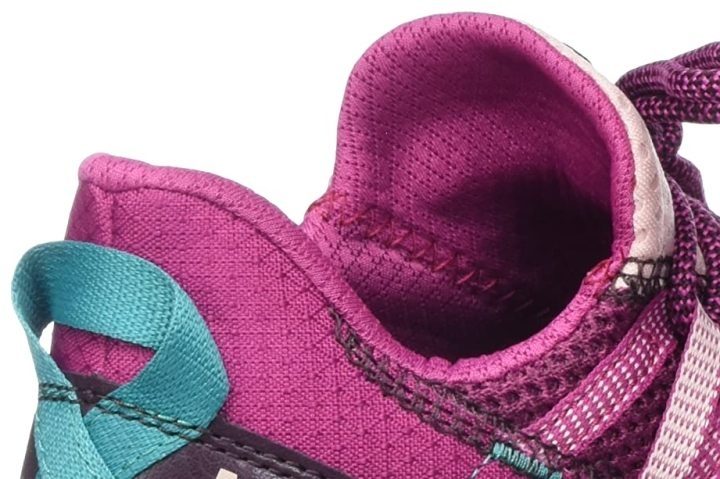 The Bravada Edge's mighty supportive sole
Underfoot, the Merrell Bravada Edge, according to scores of hikers, is quite cradling and bracing. "Great for my feet and my gait" is how a reviewer puts it. "Perfect for me with a pronating ankle," says another.
Besides keeping one's posture as upright as possible, the shoe's supportive sole unit also helps with pain. Take a look at these comments for proof:
"Perfect for my Morton's neuroma condition."
"I have plantar fasciitis, and I can wear these shoes all day."
"Helps with an ongoing foot problem."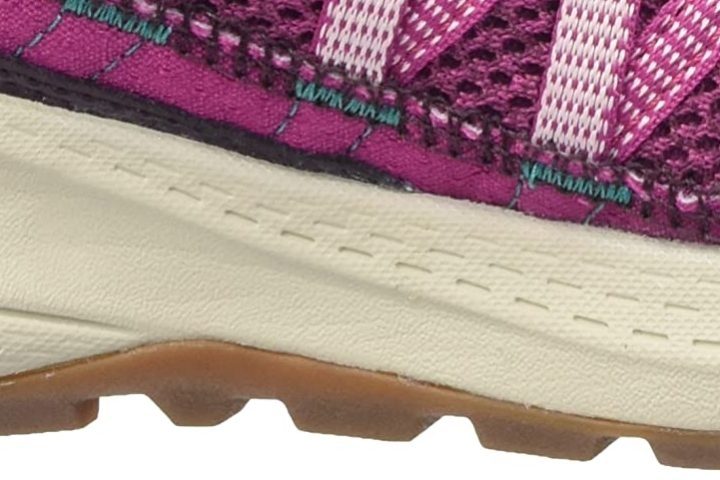 Gives you the edge on warm hikes
When it comes to expelling heat buildup, the Bravada Edge is quite impressive. Backing this statement are the remarks "ideal for the summer" and "The mesh allows good ventilation."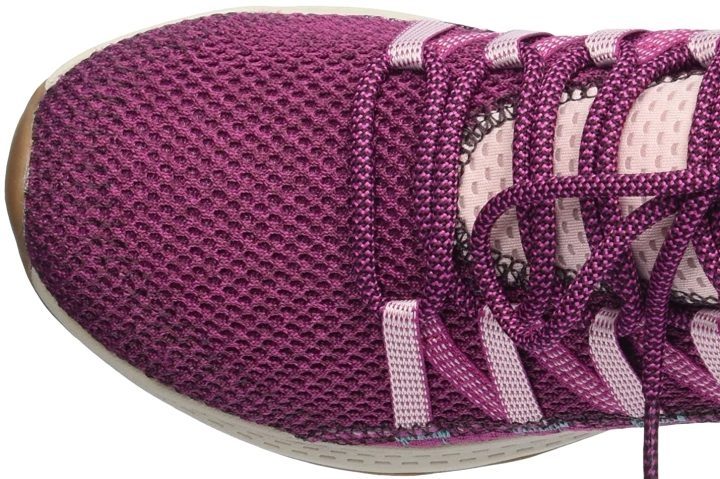 Legendary grip from city to trail
The Merrell Bravada Edge is one tenacious she-beast, and trail-goers agree. "I love the amount of grip on the sole," says one of them. Another commenter says that it provides "very good grip, even on icy days."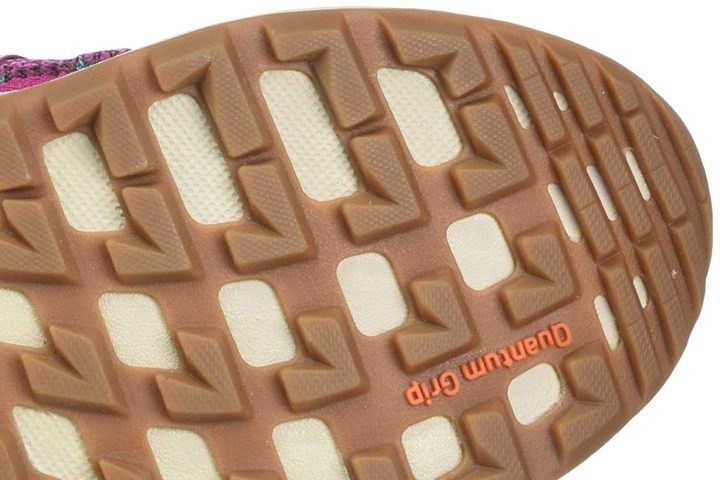 Glove-like once on
In terms of fit, the Bravada Edge meets expectations. A non-professional reviewer says it has "perfect fit and sizing," while another hiker calls its confines "spot-on."
That said, getting inside the shoe is a whole different story. Quite a number of hikers are livid about the shoe's tight opening, which is compounded by the kick's non-adjustable tongue. One of them says that slipping into the Bravada Edge is "very frustrating and a total faff." Another trail-goer has this in her review: "I was completely unable to get my foot into the opening."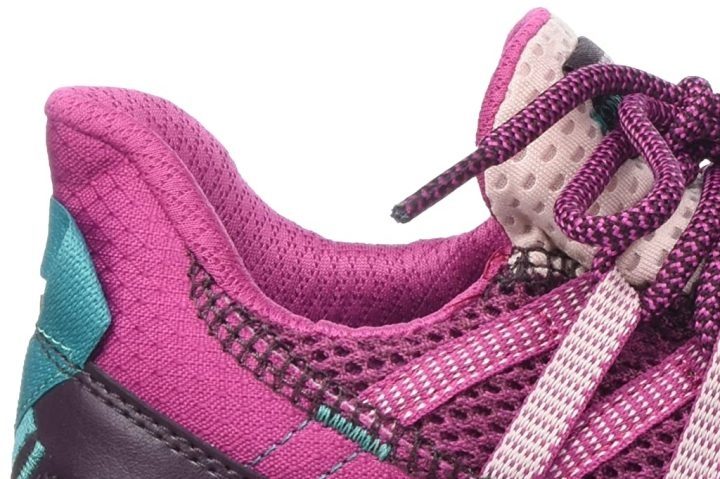 Relaxing rides in the Merrell Bravada Edge
Numerous female trail explorers have nothing but praise for the Bravada Edge's supreme comfort. They link it mainly to the hiker's lightness. Weighing 255 grams apiece, this city-to-trail Merrell kick undercuts the average weight of women's hiking shoes by 61 grams.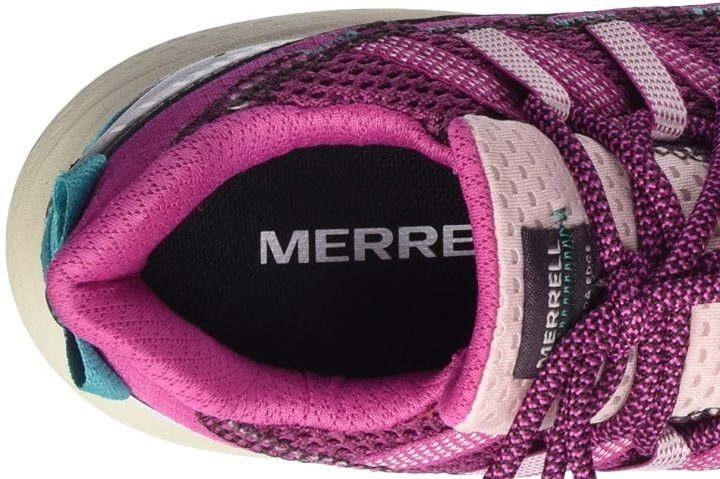 Something daring and chic
There are those who really dig the summery and sassy design of the Merrell Bravada Edge. One of them says, "I like the style - it's almost a shame that I'll be getting them dirty on the trails!"