Where the trail calls for boldness and surefootedness at the same time, turn to the appropriately named Bravada 2. A female spin on the word bravado, this super-plush day hiker from Merrell offers extraordinary slip resistance in a barely-there package. And if its feel-like-home confines don't pull you in, we bet its fiercely female-empowering design will.
Pros
Super-comfy from the start
Supportive
Immensely breathable
Excellent traction
Featherweight
Incredible finish
Quite stylish
Very eco-friendly
Cons
Crumples up around the instep
Cannot be loosened further
Who should buy the Merrell Bravada 2
The second-generation Bravada is the summer-ready kick you never knew you needed. Buy it if: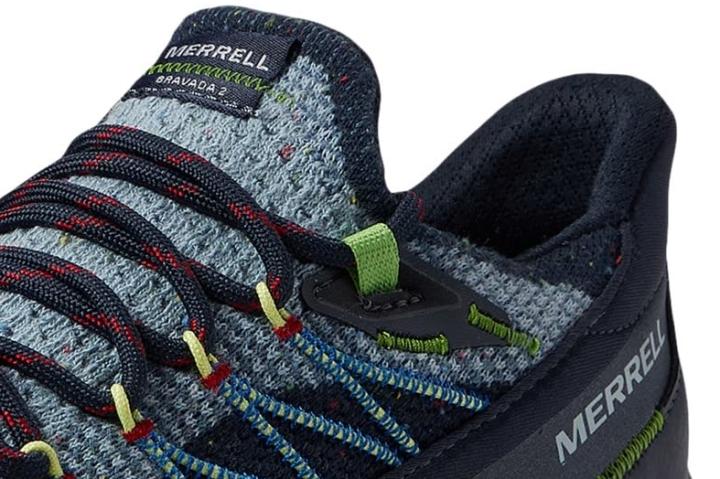 Who should NOT buy it
With no crumpling issues reported about its tongue, the Merrell Moab 3 is a doozy alternative to the Bravada 2. Also, you're better off sporting the Danner Trail 2650 if you prefer a shoe with a more versatile lacing setup.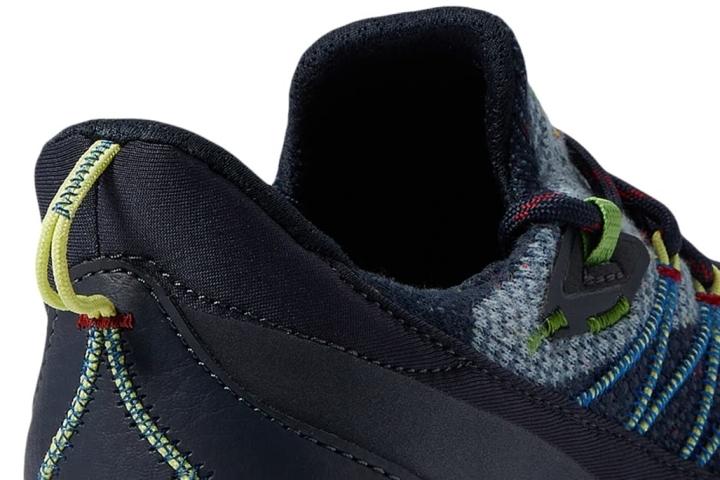 Bravo in the comfort department
Numerous trail-goers find the Merrell Bravada 2 super-plush right from the get-go. The following are their praises in comment form:
"Very comfortable right away."
"The comfort is outstanding."
"Extremely comfortable to wear."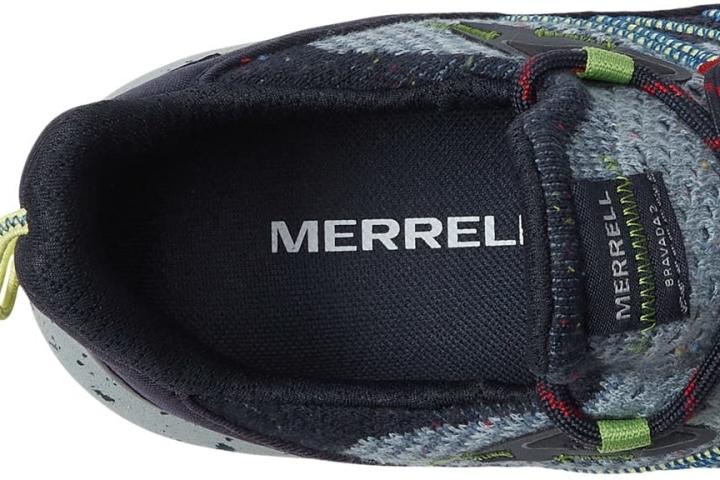 The Bravada 2's 10/10 breathability
With remarks such as "perfect for summer" and "nice for summer hiking," the Merrell Bravada 2 is a knit shoe done right.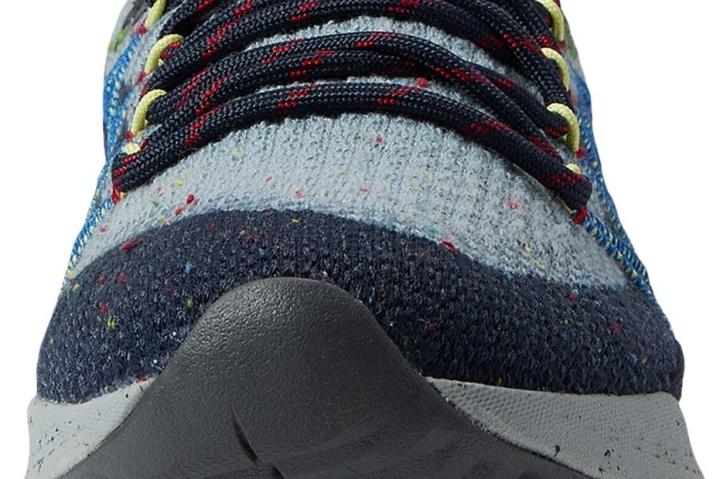 Keeps you hiking upright
In the Merrell Bravada 2, your arches are taken care of, and your gait is preserved. Its "arch support is fantastic," says an experienced adventurer.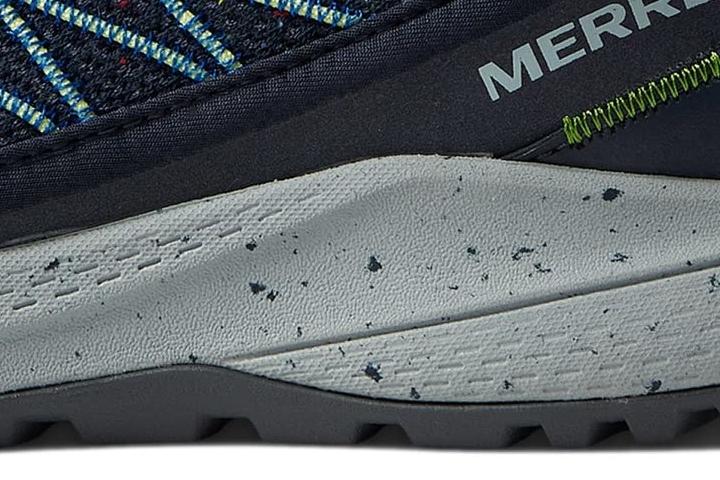 Slip-free nature outings in the Merrell Bravada 2
Among the Bravada 2's many hits is its incredibly sticky rubber outsole. Besides rocky and hilly terrain, the featured shoe delivers "great grip on gravel," says a hiking enthusiast.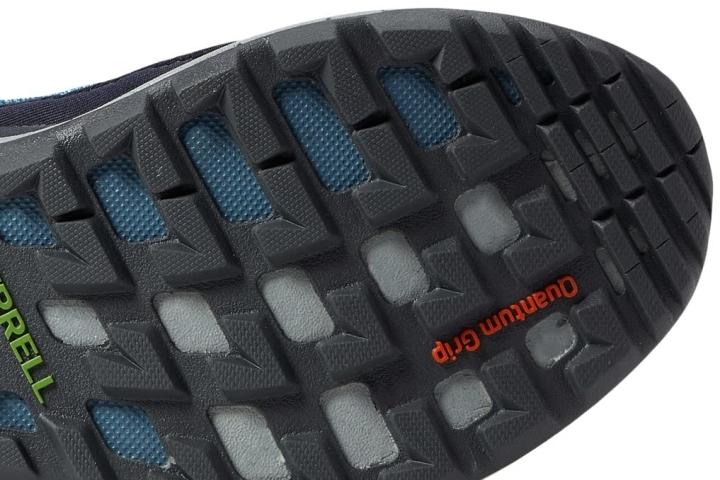 A tongue with two faces
On the one hand, the Bravada 2's seamless tongue stays centered all the time, not sliding to any one side. "It doesn't slip around," says an impressed reviewer. On the other hand, it tends to crumple up when the laces are tightened. Note that this issue mostly affects those with a low instep or really narrow feet.
There's also its lack of adjustability. Since it's attached to the upper, there's practically no way to push it outward to give the instep extra room.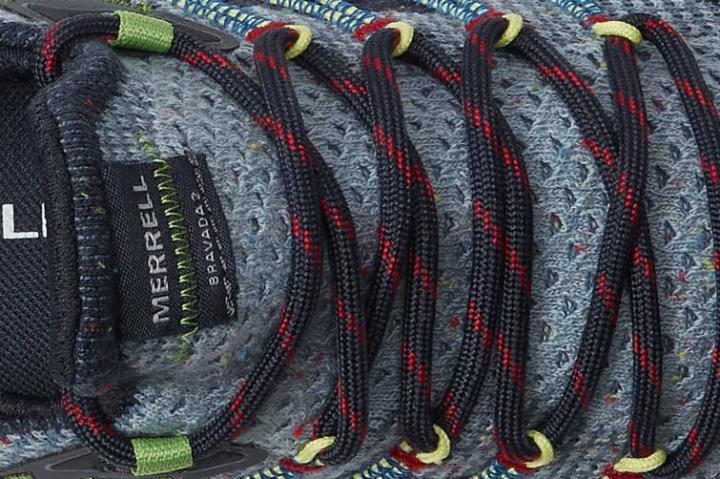 Won't drag you down
Quite a number of trail-goers are floored by the Bravada 2's extraordinary weightlessness. At 251 grams apiece, it undercuts the average weight of women's hiking shoes by 66 grams. It's also lighter than its predecessor by 38 grams.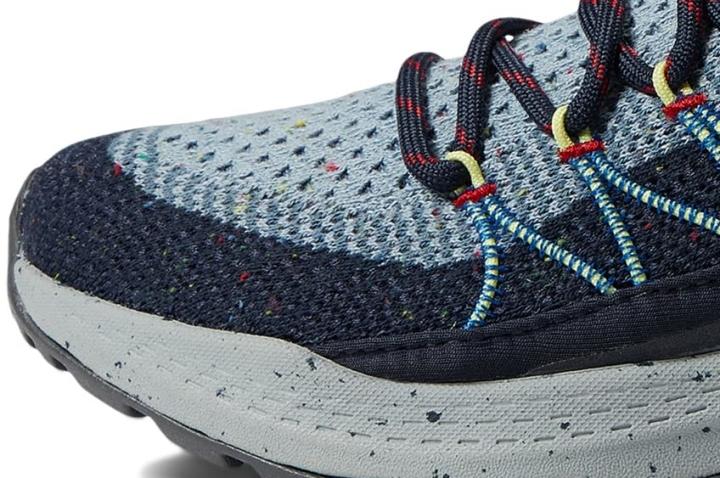 Merrell Bravada 2: A beautifully crafted piece
This Merrell offering is "very nice looking," says an outdoorsy individual. Its charming beauty is only half the story, though, as the featured trail shoe is also meticulously made. It has "excellent quality all-round," says a non-professional reviewer.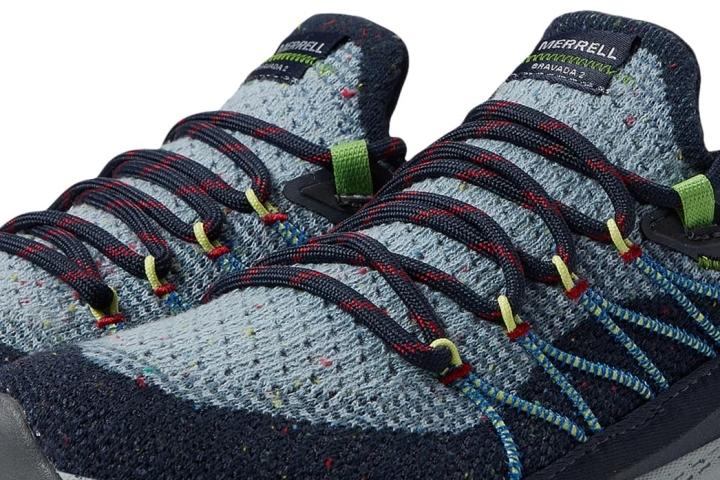 A winner on the sustainability front
Buying this lightweight gem translates to living by the go-green code. Indeed, the Merrell Bravada 2 has multiple components made with at least 50% recycled materials.