Who should buy the Mavic Cosmic Ultimate SL
This pair of road cycling shoes from Mavic is created with a low-profile collar that permits a full-range of ankle movements. It is a solid option if you:
Need a shoe that employs a seamless upper construction that prevents hot spots while the overlays shield against the harsh elements of the outdoors.
Need a shoe that constructed to be lightweight and rigid.
Need a shoe that is build ensures no power is lost while pedaling.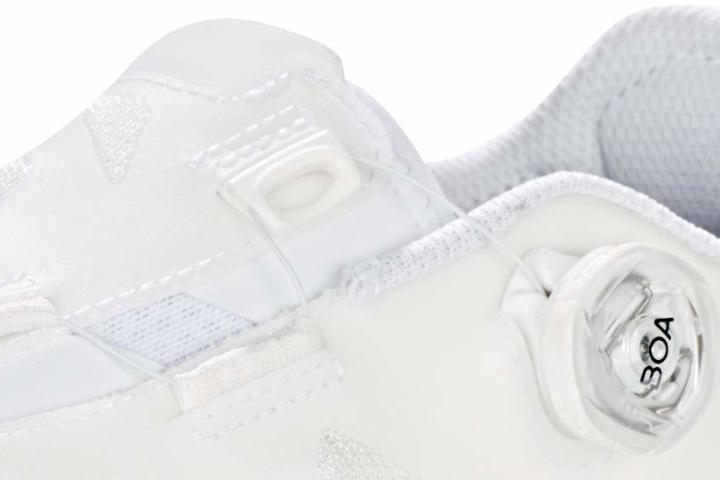 Full-length Carbon Energy SLR compound
The sole unit of the Cosmic Ultimate SL is crafted from a full-length Carbon Energy SLR compound. This material is said to be 10 grams lighter than Mavic's previous outsoles. The lightness helps cyclists endure long rides.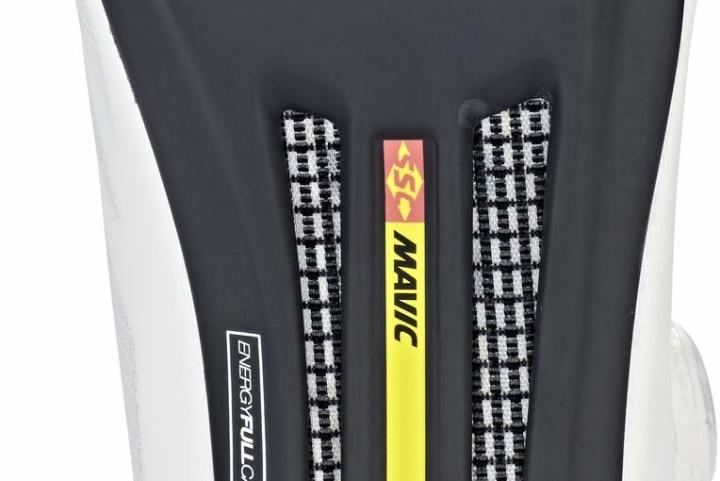 The outsole is also low-to-the-ground and rigid. The thin profile and stiff nature promotes a more efficient pedaling experience.
Excellent traction and breathability
Compared to mountain bike shoes, the sole of this model is relatively smooth. Road cyclists don't need their outsoles to provide traction since they spend the majority of their time on their bikes.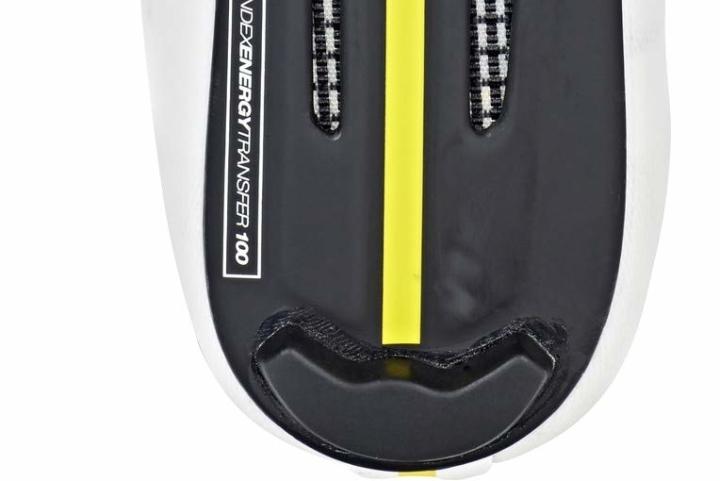 Vents are built into the outsole. These slots aid in temperature and moisture regulation in the foot chamber.
3-holed cleat system
The Mavic Cosmic Ultimate SL features a 3-holed cleat system. It is common in road cycling shoes because the wider cleat offers more stability and efficient energy transfer. It is often called the Look-style system and is compatible with Look-branded pedals like the Keo Blade Carbon Ceramic and Keo Max. There are noticeable markings on the cleat area. These help cyclists adjust and align the cleats so that their feet would be in the most comfortable pedaling position.
Ultralight mesh
An ultralight mesh makes up the top of the Mavic Cosmic Ultimate SL. The thin fabric helps with aeration and keeps the foot feeling fresh during long rides.
The overlap design of the upper serves two purposes: power transfer and comfort. The snug fit ensures no pressure spots are experienced by the wearer and that all the energy produced goes directly into the pedal.
Thermoplastic polyurethane frame
A thermoplastic polyurethane (TPU) frame has been laser-welded onto the mesh. This element protects the underlying material against abrasion. It also retains the structure of the top for support.
The last used on this cycling trainer delivers a rounded toe box and a precise anatomic heel hold. This construction eliminates the need for external heel structures to prevent slippage. At the front, the extra room allows for toe splaying, and it also improves in-shoe comfort.
Secure fit
As for the closure, this trainer uses the BOA IP1 system. The dial can make 1-mm increments. These micro-adjustments help users find the right amount of snugness. And if the fit gets too tight, just pull the dial to activate the quick-release function.
Compare popularity
Interactive
No popularity data available for this shoe at the moment.