If you're not carefully negotiating semi-rugged terrain in the Sapuen Low GTX, chances are you're striding in it in great comfort. That's how versatile this hiking shoe from Mammut is, and it's thanks mainly to its low-profile-yet-grippy outsole. Mobility is also the name of the game in the Sapuen Low GTX, what with its tenacity and rockered heel and toe zones.
Pros
Remarkably comfortable
No break-in period
Fantastic slip resistance
Waterproof
Long-lasting
Supportive ankle cuff
Multi-purpose
Cons
Somewhat heavy
Could be more shock-absorbent
Who
should buy the Mammut Sapuen Low GTX
Engineered with heavy-duty components, the Sapuen Low GTX can brave the rough wild while staying nimble. Buy it if:
You deal with different types of terrain on your hikes—from gravelly tracks to muddy sidehills.
Cutting through damp and dewy environments is part of your daily nature adventures.
You've been looking for a cross between hiking shoes and trail runners.
Who should not buy it
You're better off sporting the Mammut Ultimate Pro Low GTX if you want a significantly lighter pair. Also, skip the Sapuen Low GTX for the Danner Trail 2650 if you need a shoe with a springier midsole.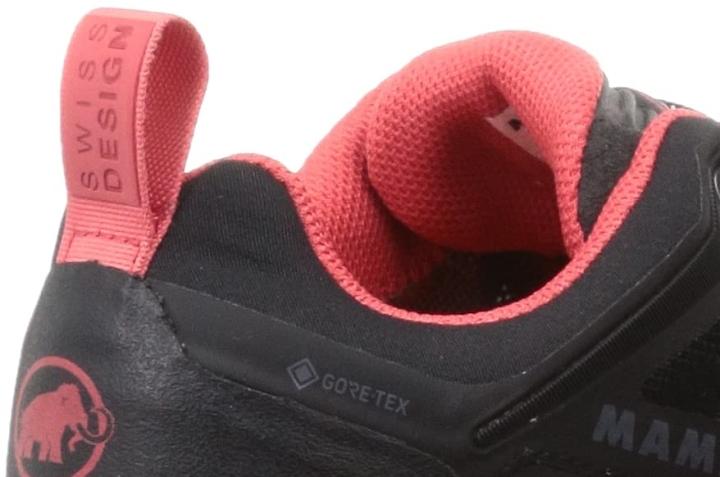 Comfy

on your feet

Reviewers find the Sapuen Low GTX comfortable from first use. One of them is particularly impressed with the shoe's plushness underfoot, saying that the "footbed is like a cloud."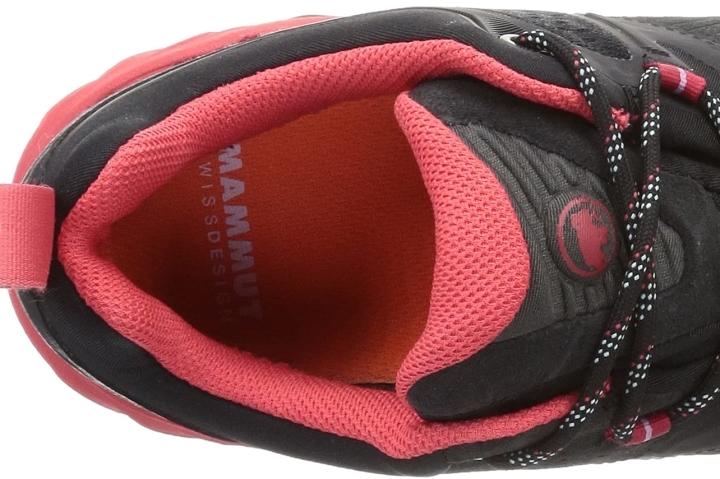 The grip-tastic Mammut Sapuen Low GTX
Excellent tenacity is what this day hiking shoe has, according to experienced trail-goers. "The sole bites hard" on dry and wet granite, says one tester. Its "traction is superb" on muddy inclines and loose soil, says another.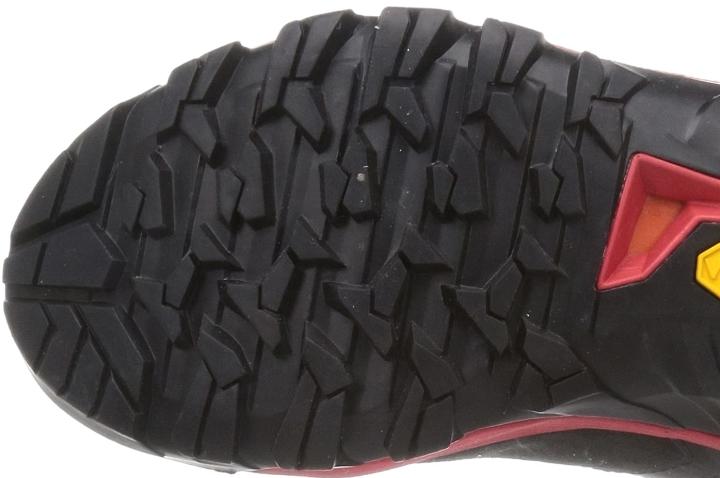 Your BFF in bad weather
One of the Sapuen Low GTX's many aces is its ability to remain watertight in light-to-moderate rain showers. "They live up to their waterproof reputation" is, by far, the best remark out there that describes the shoe's incredible water protection.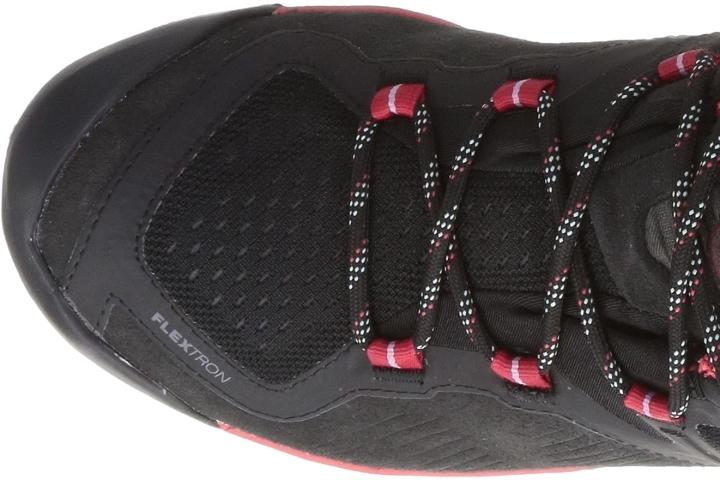 Sapuen Low GTX: A
could-be-lighter hiker
Among the Sapuen Low GTX's criticisms is one that revolves around weight. It has the "potential to be a great hiking shoe" but sadly it's "heavier than expected," says an adventurer.
On the more objective side of things, the featured hiker is 480 g per kick (men's version), making it 100 g heavier than the average weight of hiking shoes.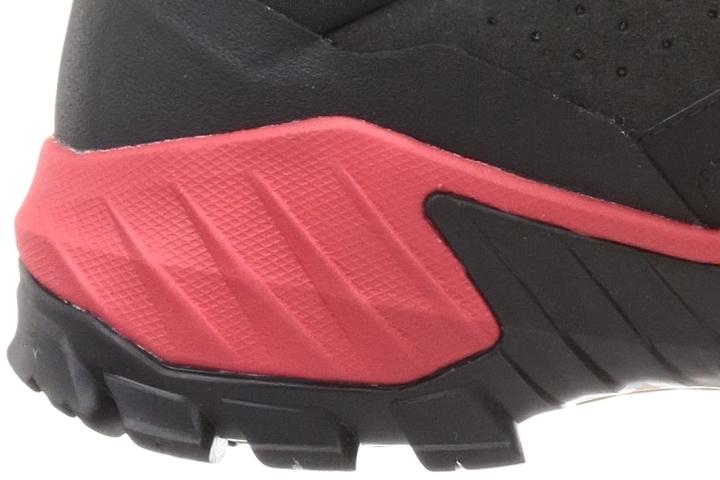 Mammoth-like in toughness
There are those who appreciate the Sapuen Low GTX greatly on the durability front, believing that the shoe will last and give them years of hiking goodness before giving up the ghost. One of them even says "these shoes are bombproof!"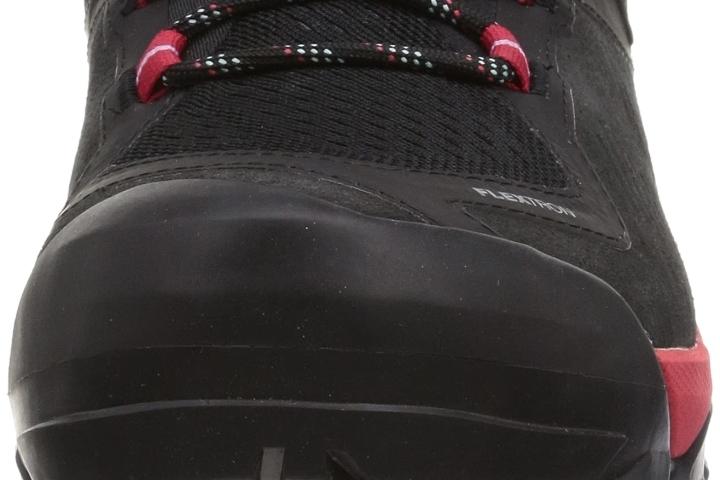 Noteworthy
ankle

support

It has been reported that the Mammut Sapuen Low GTX, despite being a low-cut hiking shoe, provides more than enough support around the collar.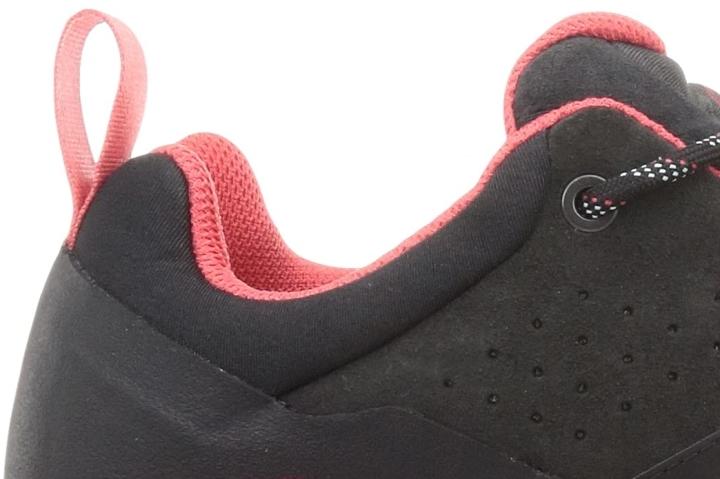 Sapuen Low GTX equals subpar shock absorbency
An adventurer is disappointed with Sapuen Low GTX's insufficient shock absorption, saying that he "expected a little more" from Mammut in this regard.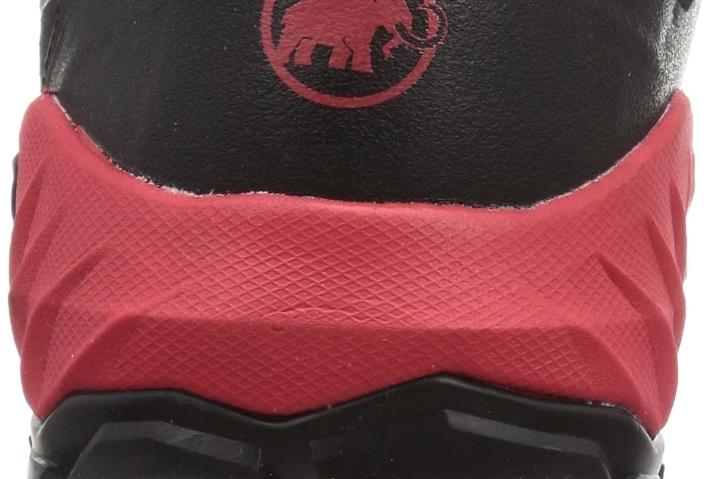 Not just for day hikes
"The best shoe for rugged backpacking"—this is how much one trail-goer loves the Sapuen Low GTX. It's "nice to run in as well," says another.