When treacherous terrain glares at you out in the backcountry, whip out and don the Sapuen High GTX. Engineered with a sturdy-yet-flexible sole unit, this day hiker from Mammut helps you negotiate tricky and slippery surfaces with as much maneuverability as you need. Gracing your hiking footwear collection with the Sapuen High GTX also translates to owning a lovely pair that gives overflowing comfort right from the get-go.
Pros
From-the-box coziness
Mighty supportive arch zone
Lightweight
Exceptional grip
Great rearfoot fit
Flexible
Classy looks
Cons
Ultra expensive
Quite tight midfoot
Who should buy the Mammut
Sapuen High GTX
The Sapuen High GTX combines classiness and multi-terrain performance in its suede leather shell. Buy it if:
You need a high-collared boot that requires practically zero break-in time.
The paths you travel on can get muddy, with loose dirt thrown in here and there.
You're a serious collector of lightweight hiking boots, particularly high-cut ones.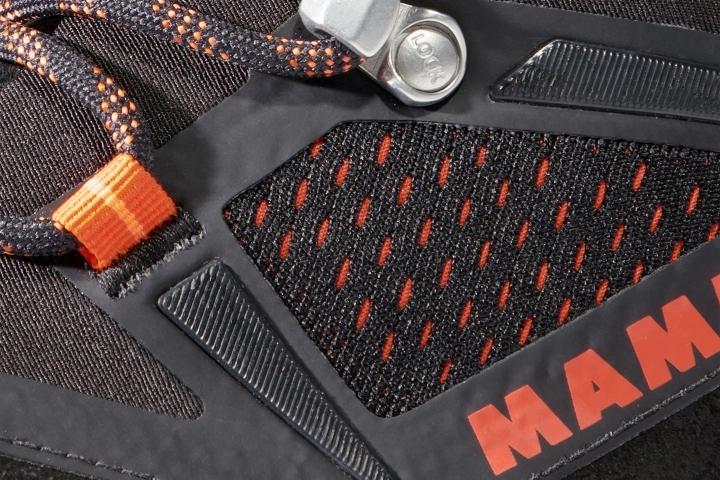 Who should NOT buy it
The featured Mammut boot is gated behind a high paywall. In its place, check out the Danner Vital Trail, which is part of our budget-friendly lineup. Also, you might be better off purchasing the Salomon Quest 4 GTX if you want a pair with a more glove-like fit.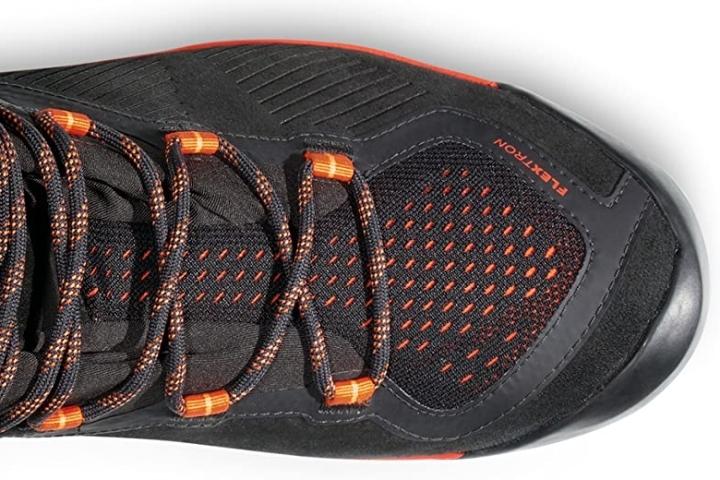 Instant comfort in the Sapuen High GTX
When it comes to comfort, reviewers are quite impressed with the Mammut Sapuen High GTX. "These are the most comfortable boots I've ever had," said an expert among them, referring mainly to the shoe's plush heel. Another tester also said that the boot is "very comfortable straight from the box."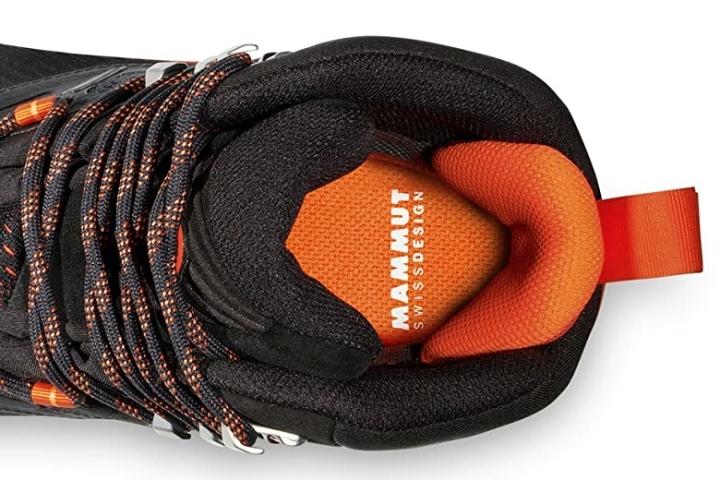 Says no to wobbly arches
"It feels strong and supportive" is how a critic finds the boot's arch zone. This is thanks to Mammut's Flextron Technology, whose presence gives the trail-goers a nice blend of stiffness and torsion control underfoot.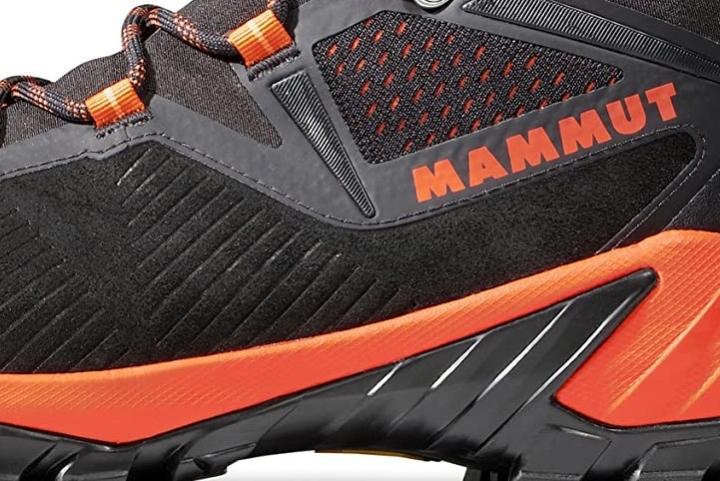 Not weighty at all
Adventurers adore the Sapuen High GTX's lightness, with a gear pundit among them describing the featured boot as "incredibly light despite its sturdy construction." It's "like a slipper for me," says a non-professional reviewer among them. Also, FYI: the shoe in question weighs 530 g per kick, while the average weight of high-cut day hiking boots is 580 g.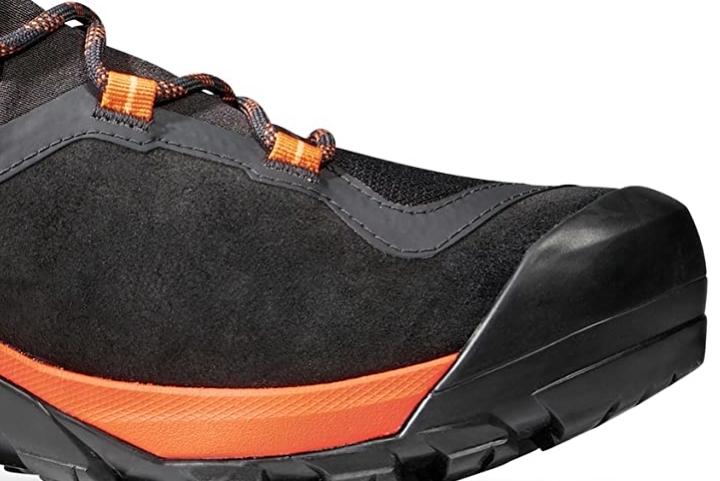 The Mammut Sapuen High GTX's royal price tag
You wouldn't be aiming too far off the mark if you said that the "High" part in the waterproof Sapuen's name also relates to its demanding asking price. But in all seriousness, at $189 a pair, the featured hiker is not for the faint of heart. After all, it's $47 more expensive than the average cost of day hiking boots, which is $142.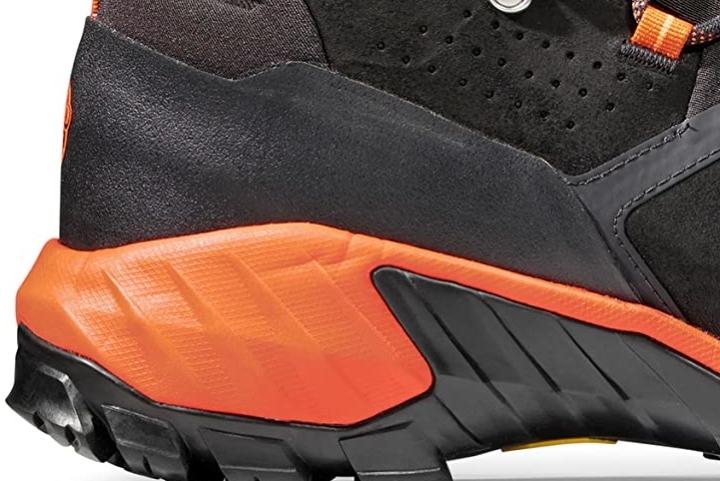 Mighty grippy
"Great" and "very good" are the words wearers associate the Sapuen High GTX with on the surface traction front. They praise the boot's outsole for providing exceptional stickiness on various surfaces (i.e., loose stones, and muddy tracks). "They've held up great so far in snow," says another.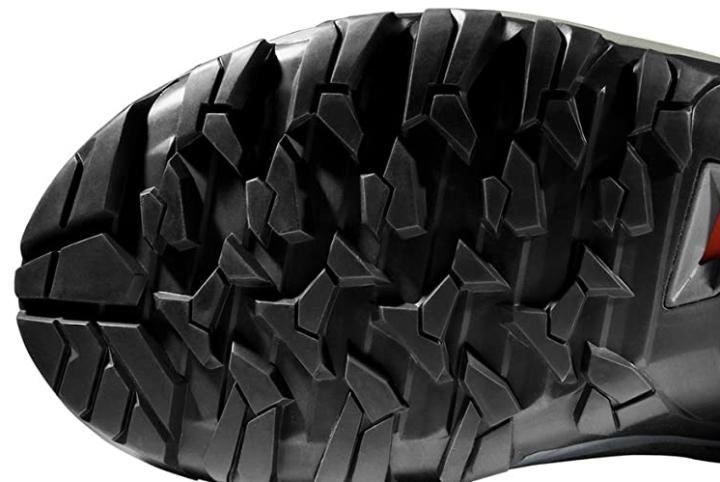 Fantastic fit around the ankle and heel
"It fits really well right up the ankle," says a professional reviewer. Experienced trail-goers pretty much say the same thing, too, but with one applauding the heel, in particular—stating that it has no lift at all.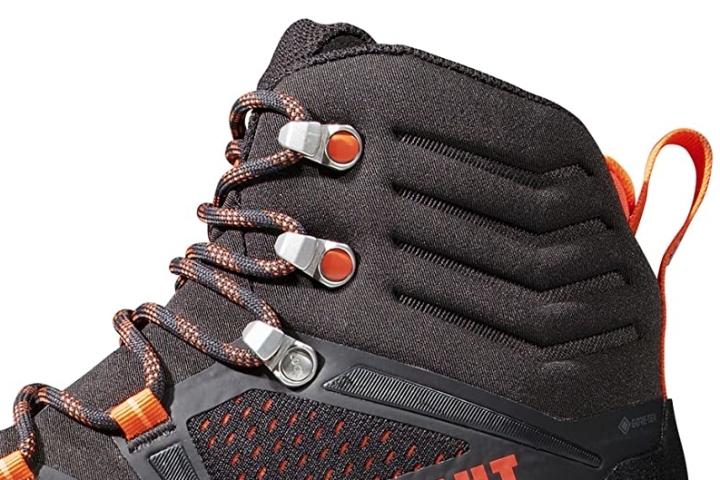 Enhanced mobility in the Sapuen High GTX
An owner finds the Mammut Sapuen High GTX sufficiently flexible. Because of this, he says he can descend faster down slopes.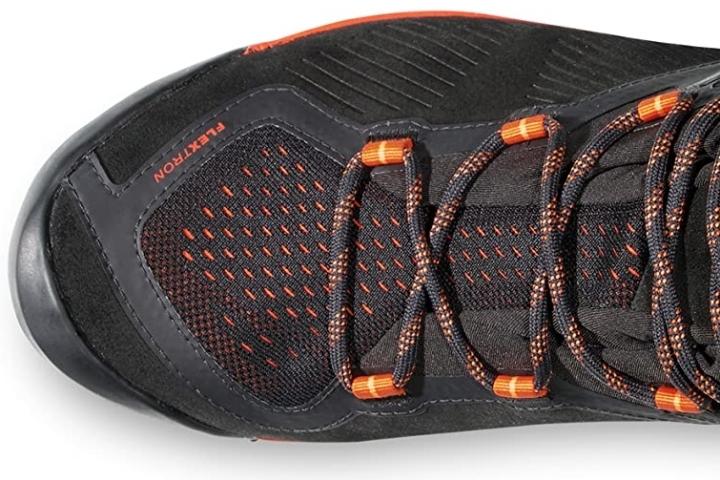 Those with a bulky midfoot beware
"Very tight" is how one reviewer finds the Sapuen High GTX's arch zone. He suggests that wearing thin socks prevents your midfoot from getting squished.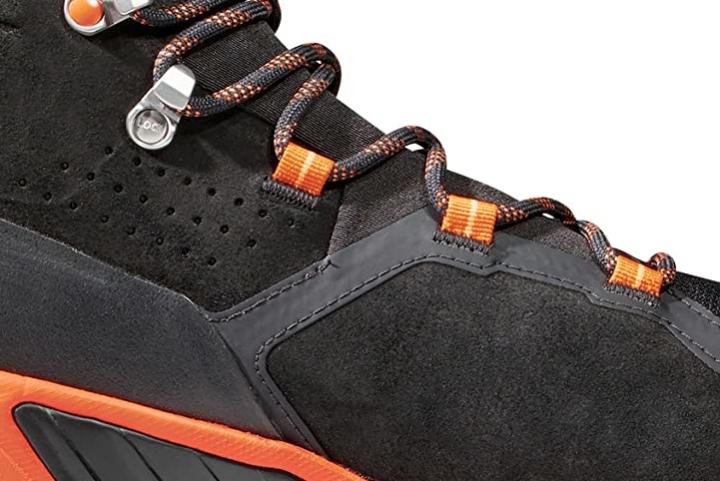 Pleasing to the eyes
According to many, the Mammut Sapuen High GTX is a head-turner. Prepare to hear lots of "I love your boots" from people you adventure with, says one hiker.