Who should buy the Lacoste Chaymon
The Lacoste Chaymon is a solid choice if:
You are looking for a shoe that takes less effort to pair with different outfits.
A sneaker that would not take much of your time tidying up is what you need.
You are after a shoe that offers a pleasant in-shoe experience.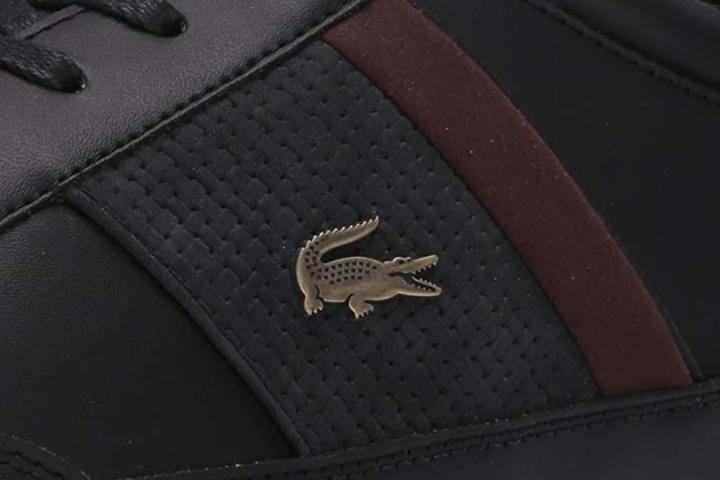 Who should not buy the Lacoste Chaymon
Wide-footed wearers may have to look past the Lacoste Chaymon as its width dimension may not be suitable for their foot profile. They are better off with either the Lacoste Hydez or the Lacoste Masters Cup.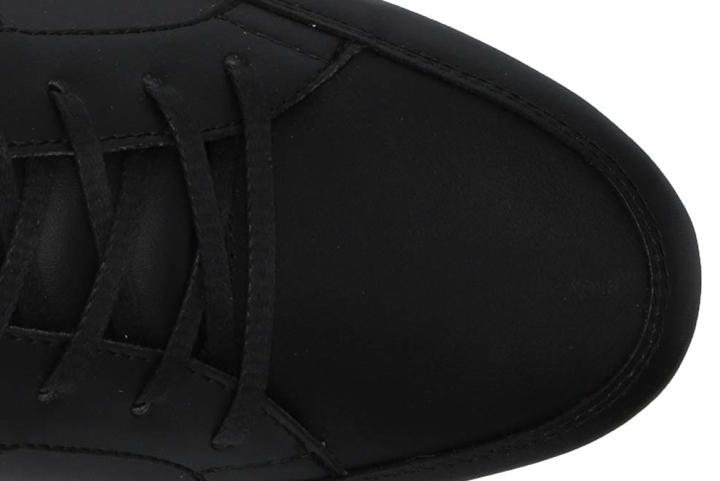 Thumbs up for quality
The Lacoste Chaymon has a really great quality as the majority of critics mention in their reviews.
Cozy in-shoe feel
Most of the reviewers note that this sneaker provides outstanding comfort for the foot. Some of them remarked that Lacoste Chaymon delivers a well-fitting and pleasant in-shoe experience. This low-top sneaker is also built with a textile lining and a sued-effect padded collar to enhance its comfiness.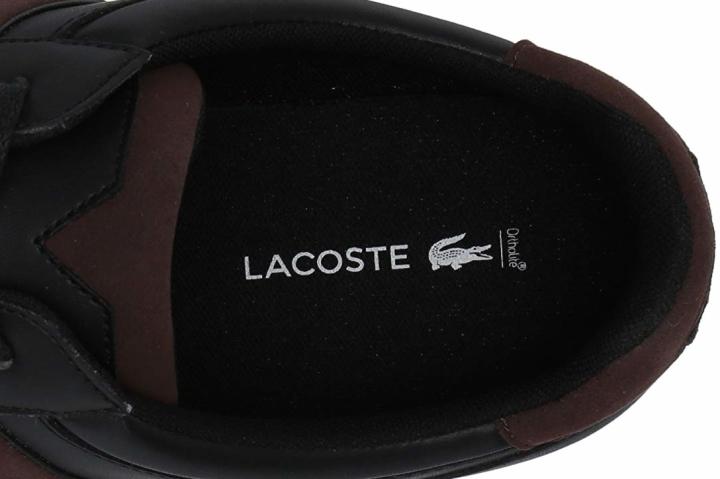 The Lacoste Chaymon as a gift
The gorgeous look of this sneaker makes it a good option for a present. In fact, some buyers mentioned they purchased this shoe as a present to their loved ones. Most if not all recipients of this sneaker are happy with what they got.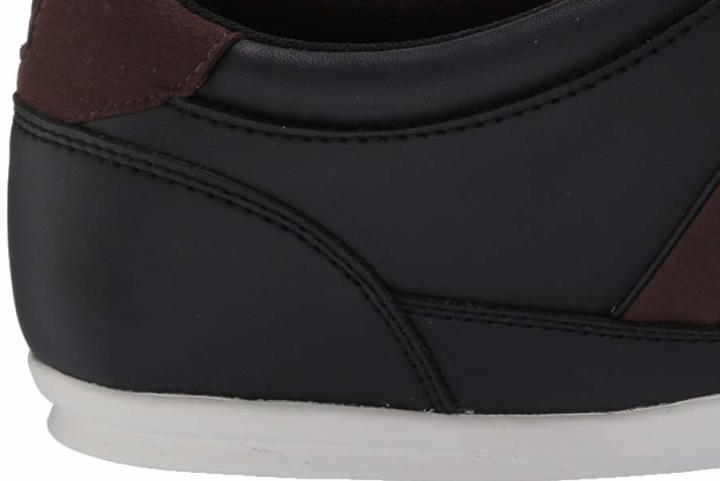 Tight toe section
The Lacoste Chaymon may fit a little narrow, especially around the toe area as reported by some of the consumers.
No-frills upkeep
It has been reported that this sneaker by Lacoste is quite easy to clean. Its no-frills upkeep would appeal to sneaker enthusiasts that don't have enough time to clean up their shoes.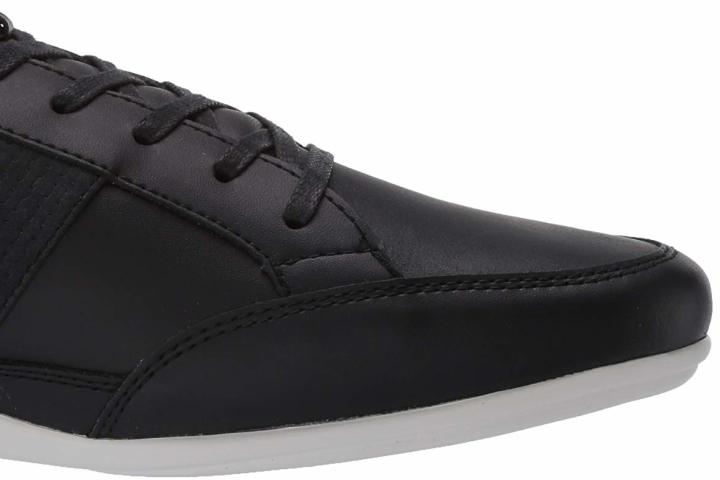 Entices repeat purchase
A few owners of this shoe are so satisfied with their purchase. An owner even said that he liked these shoes so much and that "they are great" that he purchased a new pair as a replacement for his old older Lacoste Chaymon.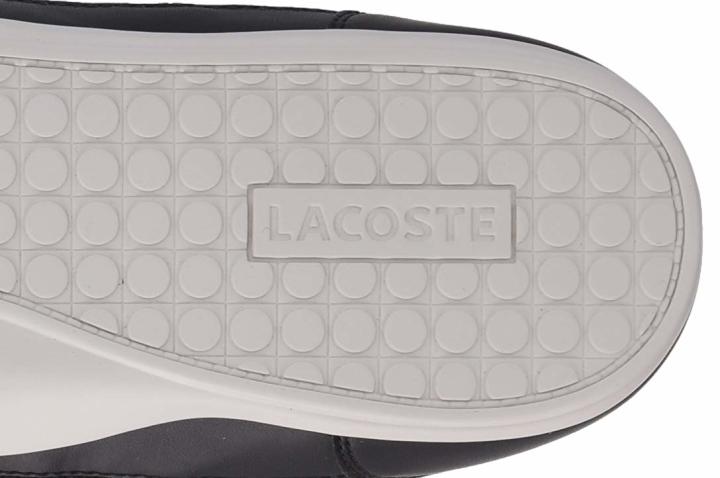 Fashionable and versatile design
A low-top silhouette that exhibits a classic style, the Lacoste Chaymon is built with synthetic and textile materials on its upper construction. The branded cigar bar serves as an accent on its quiet design. Finishing up the structure is its rubber sole.
The signature embroidered green crocodile Lacoste branding is also showcased at the side of the Lacoste Chaymon.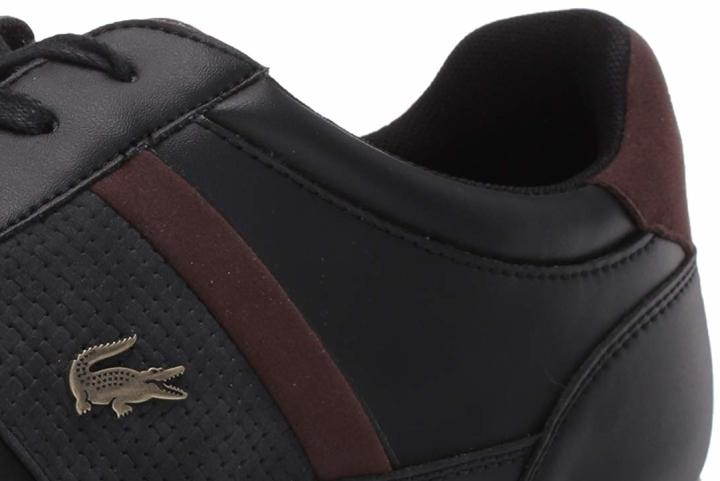 The Lacoste Chaymon delivers a simply stylish appeal that brings out your minimal fashion style. Several longtime Lacoste sneakers buyers say that they love the fashion-forward design of the Chaymon.
Versatility is one of the main characteristics of this silhouette which allows it to complement outfits well for various occasions. In fact, a fair amount of users say that they enjoy how this shoe complements a lot of outfits for different occasions, just like most low-top sneakers.
Casual, sports, and with a little bit of formality combined with its appeal, this low-top sneaker is a great choice as a finish to your outfit whether you are just on a casual afternoon at the park with your friends or running quick errands in the city. It also goes well with joggers or track pants for a sporty look. You may also opt for a semi-formal style with a nice shirt and slim-fit jeans. Women may wear a cute mini dress or with a cropped top and high-waist skirt or shorts.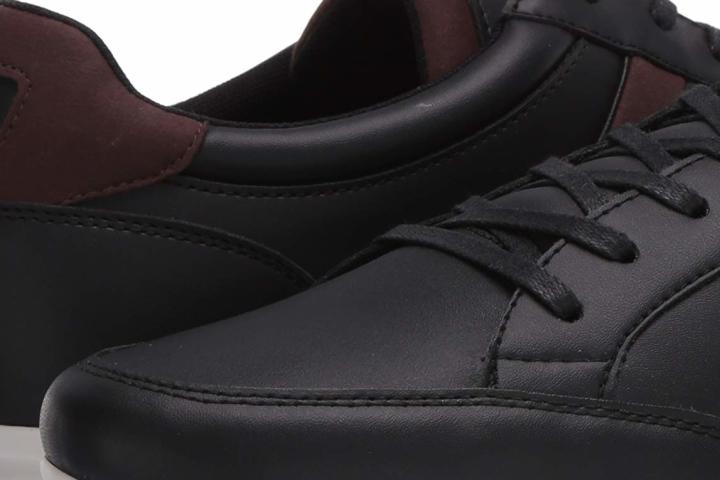 The snug lacing system of Lacoste Chaymon
Exhibiting a low-top profile that offers you to move your ankle freely, the Lacoste Chaymon also features the traditional lace-up enclosure system that locks your foot down securely in an adjustable fit.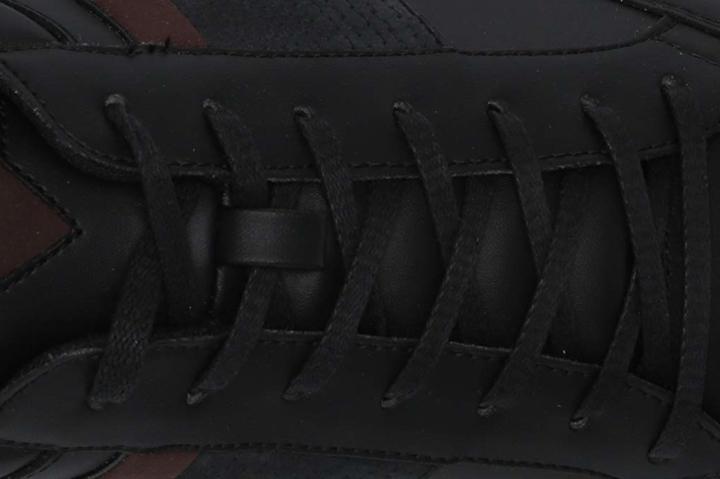 Lacoste Chaymon History
Andre Gillier and Jean Rene Lacoste, a French tennis icon, put up the fashion label, "Lacoste," in the year 1933. It was the brand's cotton tennis polo shirts that commenced its journey to global popularity. The widely recognized logo of the brand took inspiration from Lacoste's tennis court nickname.
The renowned polo shirts then appealed to golf players, eventually, and became prominent with them. With its uniqueness and the vibe it gives off, the polo shirts have become the unofficial athlete casual attire. The Lacoste brand then began to expand its product lines in 1906 and eventually, it produced a wide range of goods such as leather-made products, fragrance lines, accessories, and more. The expansion of the brand's products prompted it to be recognized in conventional acknowledgment and success.
Lacoste has been recognized for its sneakers and has offered a lot of stylish silhouettes. The Lacoste Chaymon is a silhouette in the Lacoste Lifestyle collection that delivers a sport-inspired design with a classic appeal. Colorways for this sneaker include White/Green, White/Navy, Black/Light Brown, and more.
Compare popularity
Interactive
Compare the popularity of another shoe to Lacoste Chaymon: