"Like a high-performance SUV" (as an expert calls it) sums up the TX Hike Mid GTX pretty nicely. At first glance, this hiking boot from
La Sportiva
can be pretty intimidating, but once you slip into it, you'll discover its exceptionally plush side, with amazing weatherproofing to match. And have we mentioned yet that slipping is not part of its vocabulary? Yes, fast and grippy rides await you in the TX Hike Mid GTX.
Pros
Fantastic grip performance
Incredibly light
Mighty comfortable
Quick break-in
10/10 leak prevention
Breathable
Supportive ankle zone
Roomy toe box
Compliment-magnet
Cons
Not for ultra-long hikes
Needs more cushioning underfoot
Not for narrow feet
Who should buy the La Sportiva TX Hike Mid GTX
The TX Hike Mid GTX is gentle on the feet but formidable on the trail. Buy it if:
Lightweight hiking boots that provide remarkable ankle support are what you prefer.
Hiking mightily through damp conditions is how you roll.
You need a pair where your semi-bulky toes can spread comfortably.
Extra grip on off-camber or slopey terrain is what you need.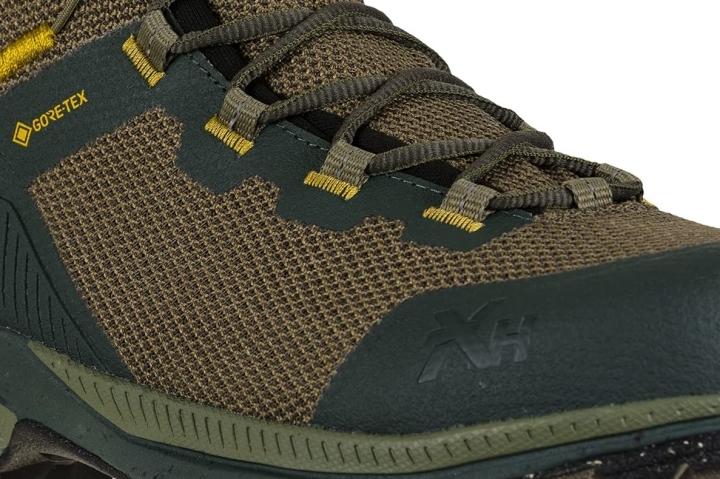 Who should NOT buy it
With its enduring underfoot cushioning and trekking capabilities, the La Sportiva Nucleo High II GTX is a good alternative to the TX Hike Mid GTX. Also, you're better off donning the Salomon Outline Mid GTX if you have slender feet.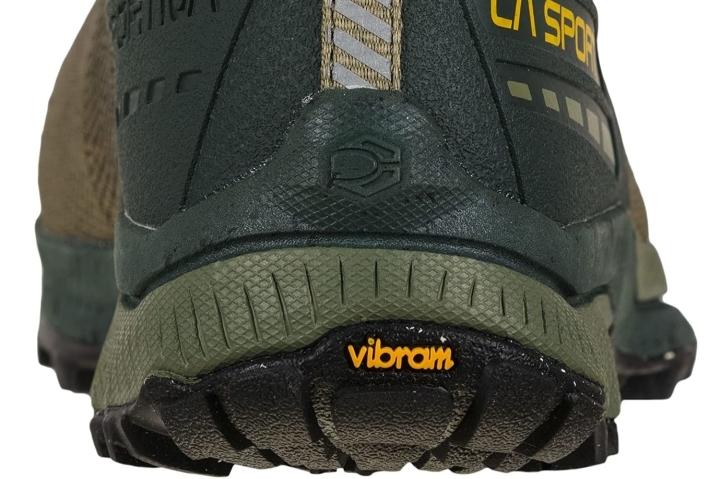 Terrific tenacity in the TX Hike Mid GTX
Scores of reviewers are super-impressed with the stickiness of the TX Hike Mid GTX. It "digs into snow and mud like a pair of heavy cleats," says an expert. It "grabs and hops rocks almost like a climbing shoe," says another professional tester.
Non-professional reviewers also have great things to say about the shoe's high level of tenacity. These are their comments:
"The Vibram soles are super sticky."
"Gave me a lot of confidence on the rocks."
"Gives lots of confidence regardless of the terrain."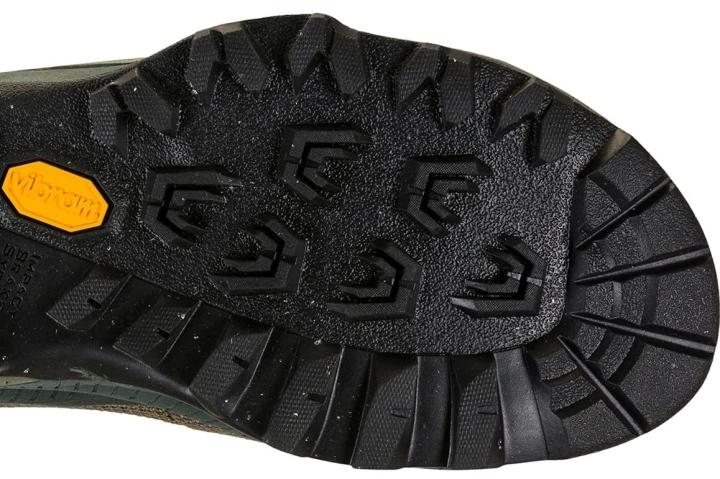 Drag-free adventures in every pair
The La Sportiva TX Hike Mid GTX is quite light for a boot, and many agree. "Wow, these boots are lightweight!" says an experienced trail-goer. "They feel like nothing is on your feet," says one other hiker. It "lulled me into thinking they were just sneakers," says yet another adventurer.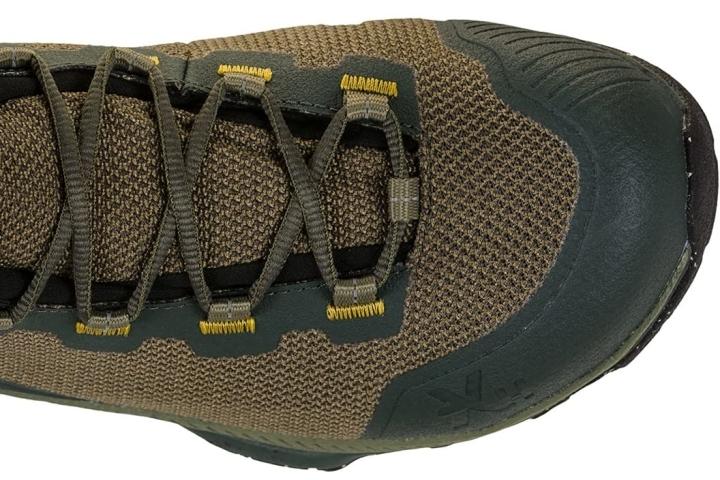 La Sportiva TX Hike Mid GTX equals day-one plushness
Numerous reviewers are floored by the sheer comfiness of the featured boot. "Extremely comfortable straight of the box" and "surprised at how comfortable these were right away" are two of the most convincing remarks about it.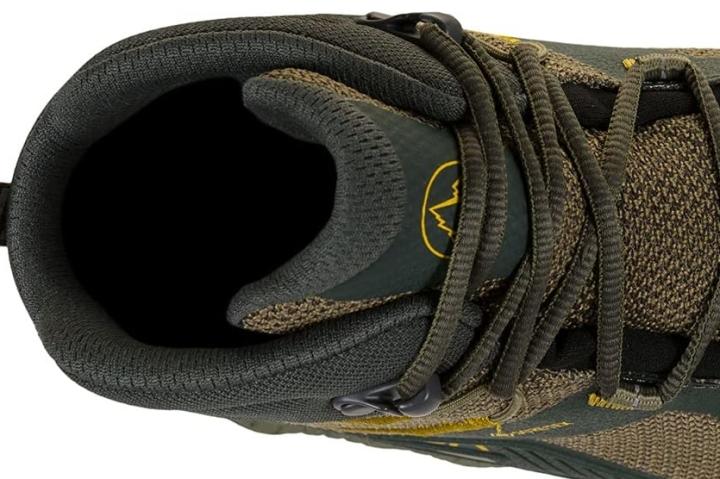 Knows no clammy feet
The TX Hike Mid GTX has excellent waterproofing, according to quite a number of owners. It "has been a godsend here in the Pacific Northwest," says one owner. "Your dry feet will thank you," says another.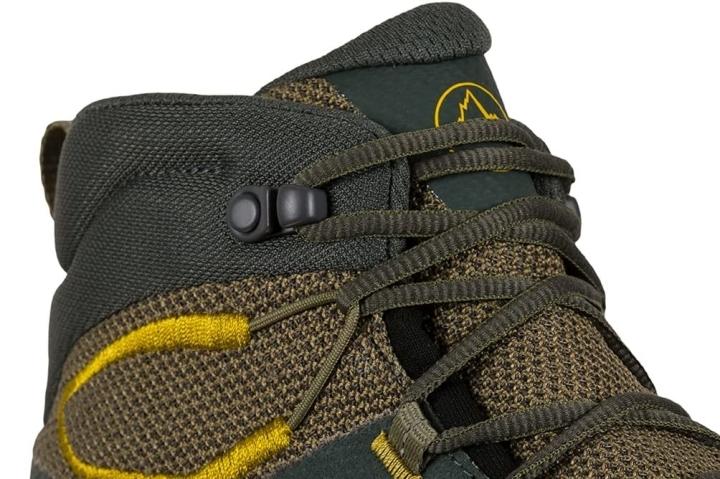 A great option in the summer
"Surprisingly breathable!"—this is what a hiking enthusiast calls the La Sportiva TX Hike Mid GTX. It's a perfect combo in that the featured shoe is both watertight and quite ventilated.
Wanted: A more lasting footbed
This La Sportiva offering has critical comments about its underfoot cushioning, from "not exceptionally plush" to "definitely need more cushion." This poses a possible problem on extended hikes. On quick adventures, however, this shouldn't cause much of an issue.
Freedom from wobbly ankles
With remarks such as "good ankle support" and "they have so much support," the La Sportiva TX Hike Mid GTX is definitely in the business of giving you surefootedness wherever you are on the trail.
Toe box space matters
Reviewers adore the roominess of the TX Hike Mid GTX's forefoot. Its "toe box is generous," says one of them. That being said, a few of them don't recommend the featured kick to those with extra narrow feet.
The eye-catching TX Hike Mid GTX
People receive compliments in this day/urban hiker. The Topaz colorway appears to be the most appealing, according to most trail-goers.