Who should buy La Sportiva Spantik
The unisex mountaineering boot provides warmth through its insulated build. It's ideal for:
Climbing icy terrain
Wearers who prefer vegan boots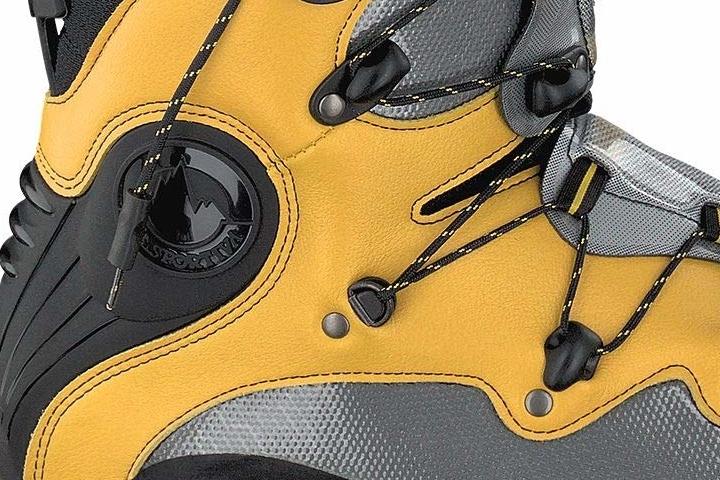 Wet and dry terrain grip
Vibram Montagna is the technology behind the La Sportiva Spantik's traction. It is made of Vibram's own Megragrip, a durable, long-lasting, rubber compound. It has an optimum balance between flexibility and stability, allowing it to adapt on various grounds. Its traction works on both wet and dry terrain.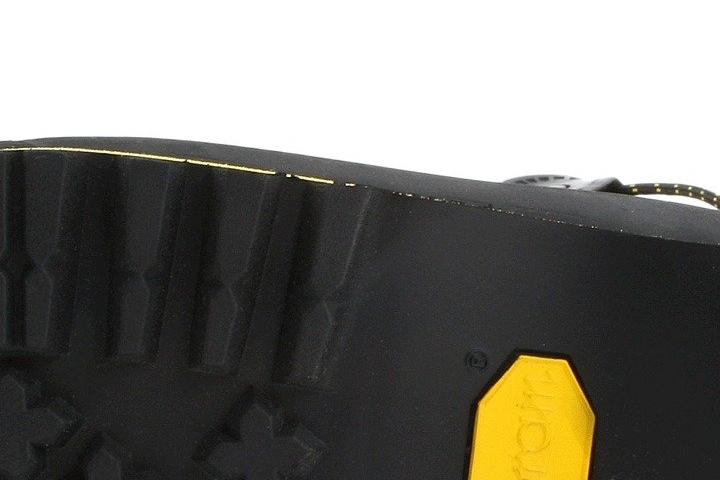 Designed for ice surfaces
The outsole has heavy-duty lugs and a prominent arch zone. Together they allow the boot to bite securely into icy surfaces and provide enough stopping power, especially during descents.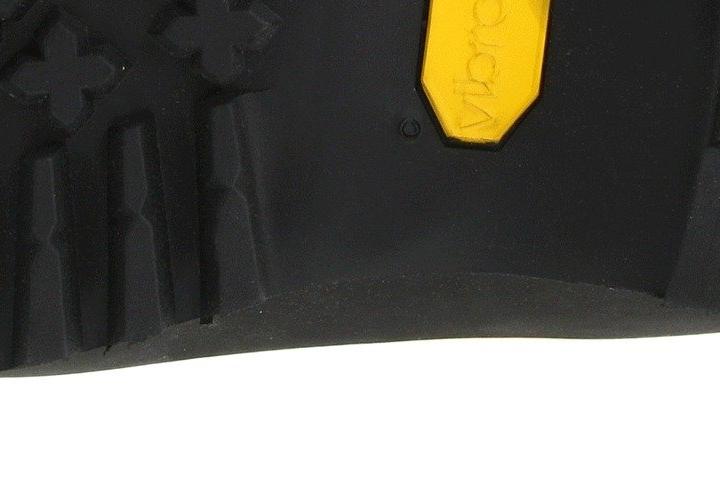 Durable rubber midsole of the Spantik
The Spantik's midsole is a sturdy piece of rubber made of TPU and dual-density, micropore EVA. It has crampon notches located in the heel and toe zones. TPU, or thermoplastic polyurethane, is a type of polyurethane plastic that is characterized by low-temperature flexibility. The dual-density, micropore EVA, on the other hand, is a material that is characterized by lightness and toughness.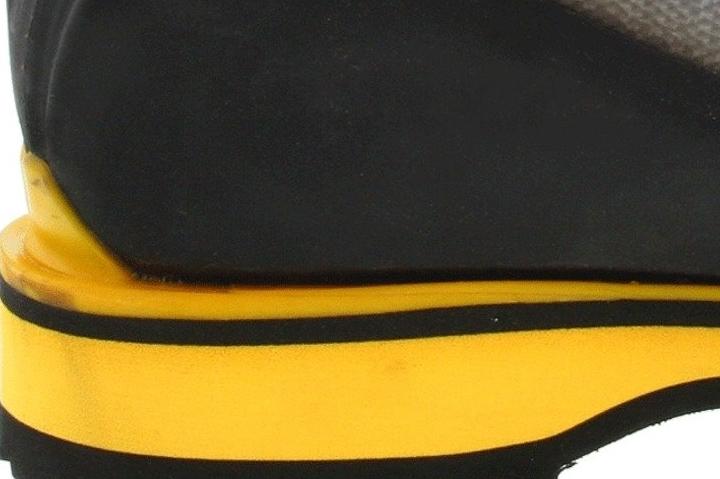 Forefoot rocker
The midsole's forefoot area acts as a toe rocker. This slightly angled zone improves locomotion by aiding the wearer during toe-offs. It also assists in transitions on flatter surfaces.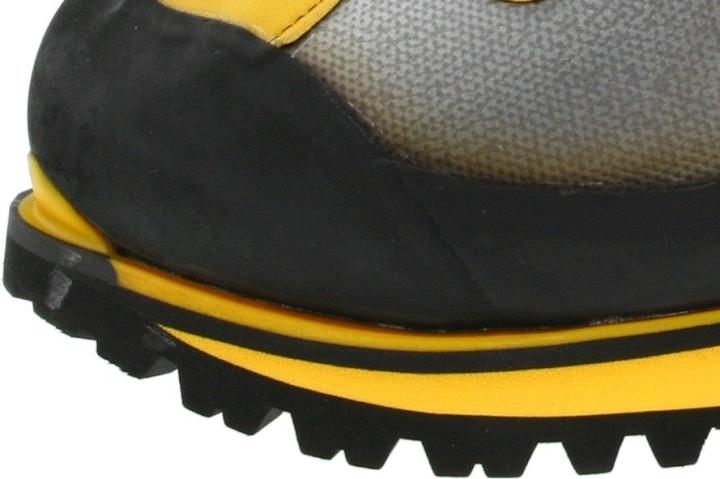 Insulated upper
The outer boot has a layered upper with different insulating technologies. The PE micro-cellular, thermal-insulating, closed cell foam preserves the heat within the La Sportiva Spantik. This foam is coated with a heat-reflective, abrasion-resistant aluminum material which further improves the boot's insulation. There's an external coating called Lorica with Antiacqua that makes the Spantik water-repellent. Stitched synthetic layering and embossed PUR leatherette also make up the boot's upper.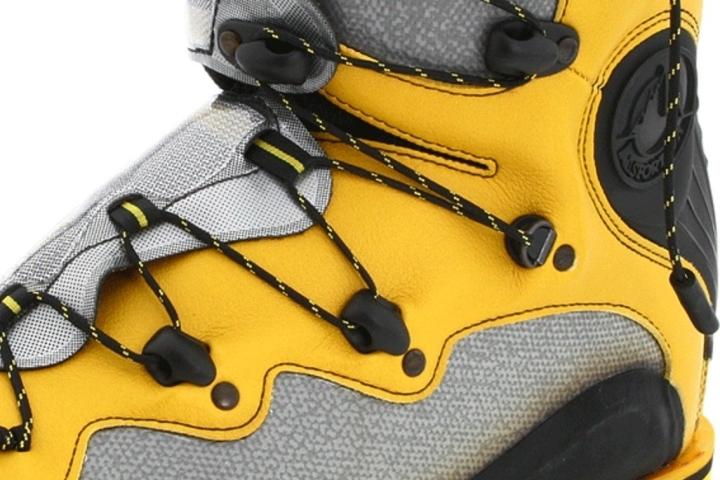 The inner liner, also known as the inner boot, is made of micro-perforated, thermo-formable rubber. It can take the shape of the wearer's foot through a process that involves oven heat. La Sportiva strongly recommends for this process to be done at a specialist shop. It is also water repellent as it is lined with the same Lorica with Antiacqua technology found in the outer boot's upper.
The closure system provides convenience when lacing up as it can be operated with one hand, with or without gloves on. The outer boot uses a washer closure mechanism to secure its laces, while the inner boot uses a Velcro-like strap.
For added protection, the designers included a Vibram rubber rand. This protective sheet of rubber extends from the Spantik's toe box all the way to the heel zone.
Maintenance of the La Sportiva Spantik
The liners can be washed by hand with cold water. It is recommended to dry them naturally. Drying by a heat source is highly discouraged.
Crampon compatibility
The boot is compatible with step-in crampons (automatic crampons).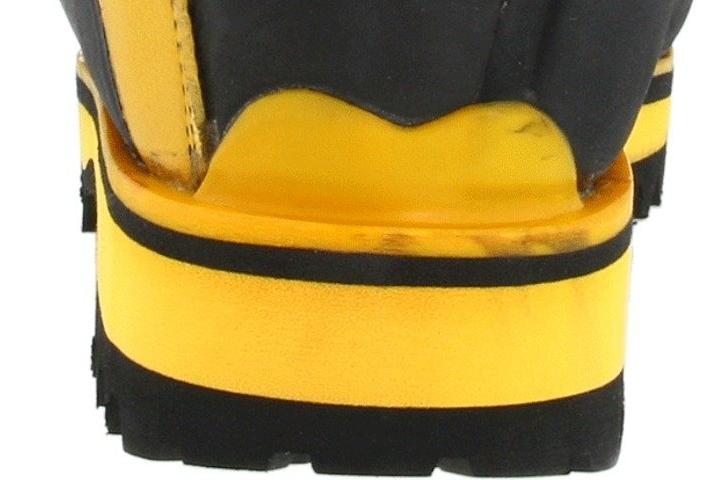 Professional mountaineer's footwear
British mountaineer and author Andy Kirkpatrick used the La Sportiva Spantik in several of his climbing adventures. He wrote the best-selling autobiography Psycho Vertical which was adapted into a film documentary via Kickstarter. Psycho Vertical won the Best Film Climbing award at the 2017 Banff Mountain Film and Book Festival.
Compare popularity
Interactive
Compare the popularity of another shoe to La Sportiva Spantik: