The Venice H2, KEEN's multi-sport sandal has a modern look, a wide toe-box, excellent arch support, and a thick sole which won the vote of many. It's an easy-to-wear, quick-drying, all-around footgear applauded for its toe bumper - a trail-ready feature that protects forefoot from protrusions encountered on the way. A few users, however, were disappointed with its short-lived durability.
Pros
Sufficient underfoot thickness
Protective toe bumper
Supportive arch
Wide toe box
Easy-to-wear style
Cool design
Quick-drying upper
Who should buy the KEEN Venice H2
The Venice H2 is a sandal for women. It is a perfect choice if you:
are looking for closed-toe footgear you can use for both summer and water hiking
want a pair of sandals that offers excellent grip on various surfaces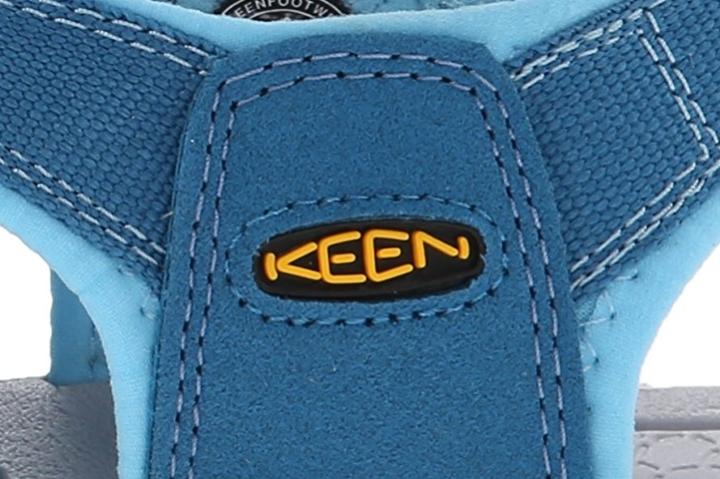 KEEN Venice H2's razor-siped outsole
The non-marking rubber on the outsole is razor-siped, providing resistance against slipping. The thin slits across its surface also render the rubber fairly grippy over muddy, slanting, and wet surfaces.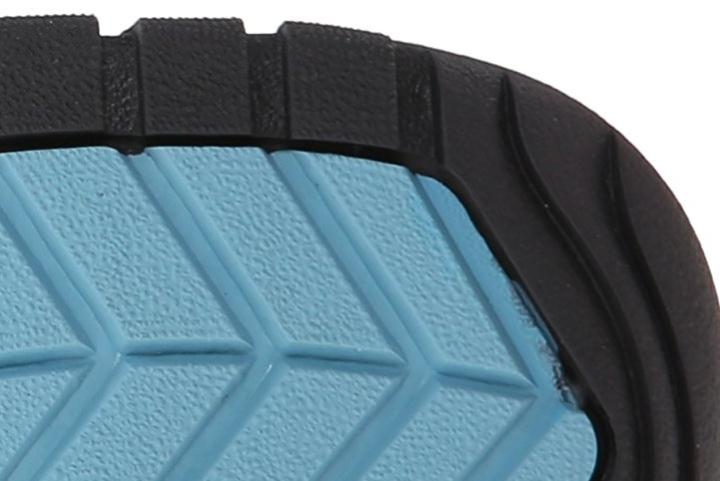 This feature maintains a strong foothold of the hiker over challenging grounds, thereby preventing slippage and reducing the risk of injury. The material is also durable and resistant to abrasions.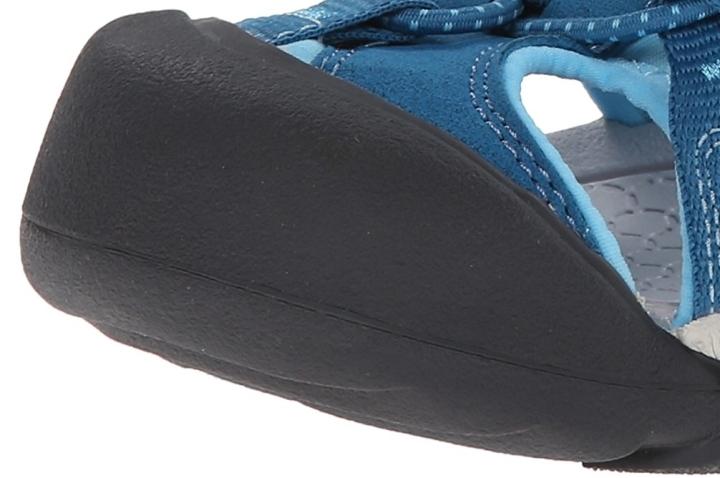 The outsole extends to the front to form KEEN's patented toe bumper. It protects the forefoot against rocks and roots.
Underfoot support features of the Venice H2 from KEEN
The midsole features the compression-molded ethyl vinyl acetate (CMEVA) layer along with the metatomical footbed of reduced stiffness. The combination provides comfort, responsiveness, and the needed flexibility to adapt to the natural foot shape and its movements.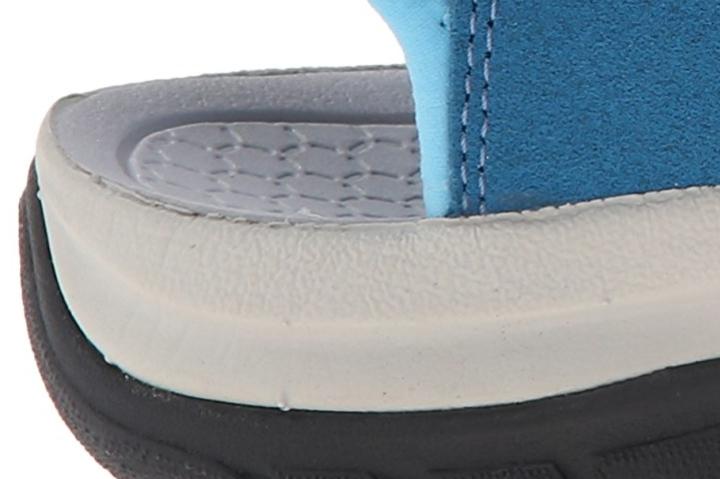 The midsole layer also has a TPU shank adding stiffness to the sole. It protects the underfoot from obstacles such as rocks and protruded roots on trails.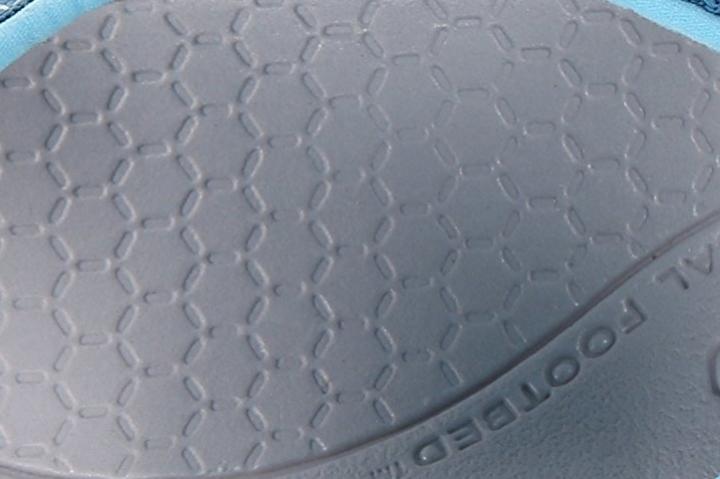 KEEN's metatomical footbed reportedly provides amazing support. Built around the entire shape of the foot, it has an emphasis on the first metatarsal joint of the big toe. It is embedded with a pro-biotic technology--Cleansport NXT--which controls odor.
KEEN's polyester webbing and hydrophobic mesh combo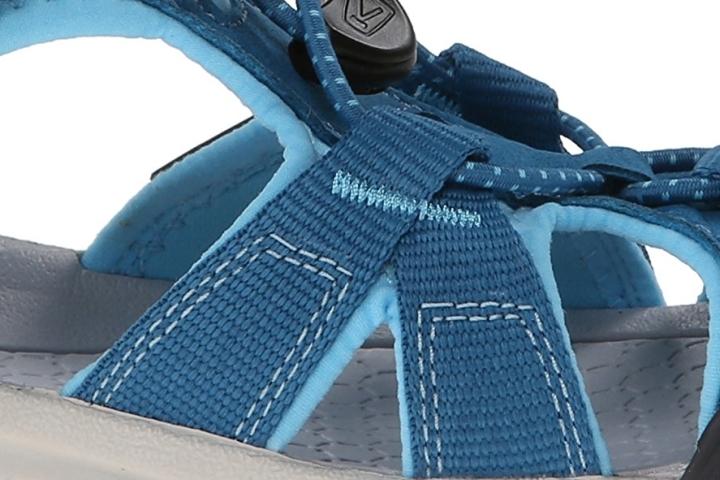 The upper features a polyester webbing and hydrophobic mesh lining. The combo dries faster than nylon and renders the hiking sandal suitable in moist environments. Moreover, the V-Strap forefoot ensures the additional flow of air through the upper for keeping the foot comfortably cool and dry.
Bungee lacing system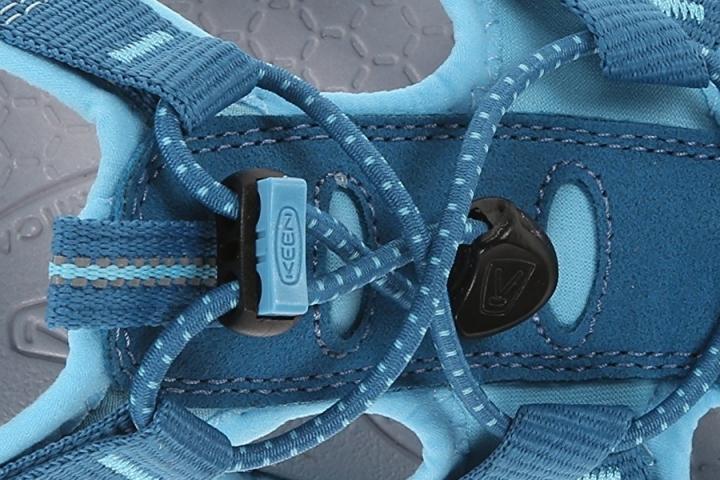 The bungee lacing system distributes the tension force in the upper instantly. This mechanism allows the laces to adjust with the upper and flex with the foot naturally. The heel loop facilitates wearing of the multi-sport sandal.