Female hikers who are searching for a sandal that delivers comfort without the hefty price tag may do well with this KEEN offering. The toe protection and traction it also offers may also come in handy when tackling a challenging environment. On the other hand, this footgear may cause annoyance because of its short velcro strap in the heel section.
Pros
Insanely comfy
Affordable
Provides trail protection
Performs well on varied terrain
Dries quickly
Commendable arch support
Cons
Short velcro strap
Lack of debris and trail elements resistance
Their feet smell bad when using
Who should buy the KEEN Ravine H2
The KEEN Ravine H2 still ends up as a satisfying investment because of the trail-related qualities it gives. It is a solid option if you:
Prefer a hiking shoe that offers water protection and quick-drying features.
Prefer a hiking shoe that offers support and stability.
Prefer a hiking shoe that keeps individuals surefooted on most types of ground conditions.
KEEN Ravine H2 notable features
The Ravine H2 is a KEEN outdoor sandal designed with various features that help adventurers tackle challenging trails and watery environments. Its quick-drying upper is made of polyester webbing that ensures lightness and sturdiness.
This KEEN product comes with an ethylene-vinyl acetate (EVA) midsole for support and stability. Its rubber outsole, meanwhile, keeps outdoorsy individuals surefooted in most types of ground conditions.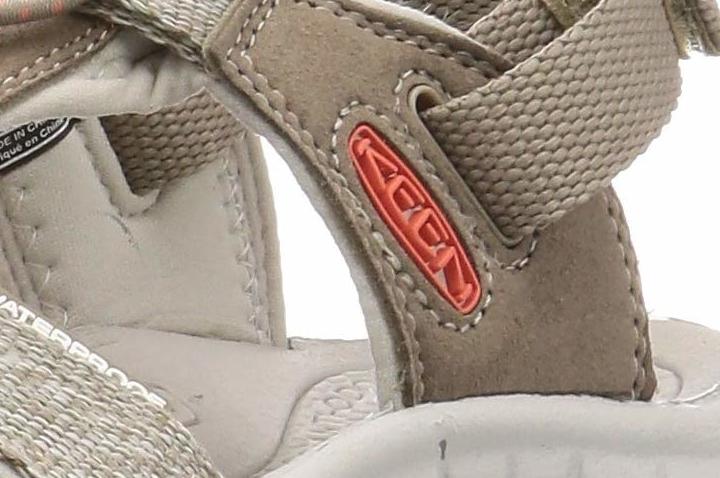 Size and fit
The KEEN Ravine H2 is a closed-toe hiking sandal that's a perfect fit for female adventurers. It sports a bungee lacing system, which enables wearers to swiftly achieve a secure and customized lockdown. Its footbed comes with a metatarsal ridge, which renders a natural underfoot fit. A heel strap is positioned in the rearfoot region that provides added heel security.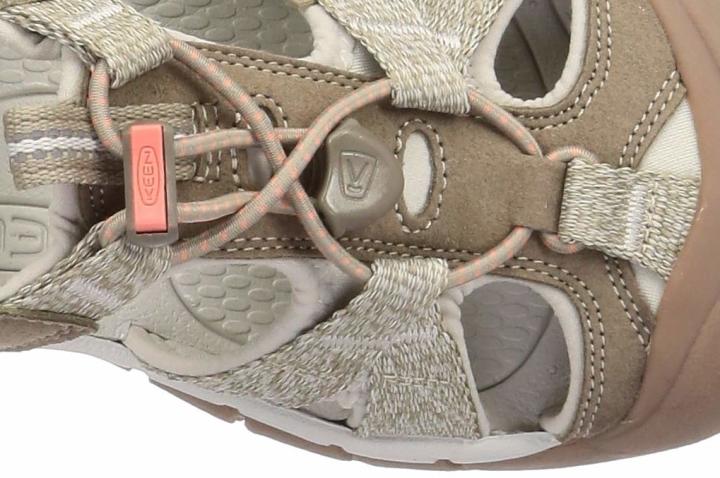 Help hikers surefooted during a trip
This outdoor sandal from KEEN is equipped with a non-marking outsole that helps female hikers stay surefooted during a trip. The surface of this component is filled with a wavy tread pattern, which supplies traction in virtually all types of terrain.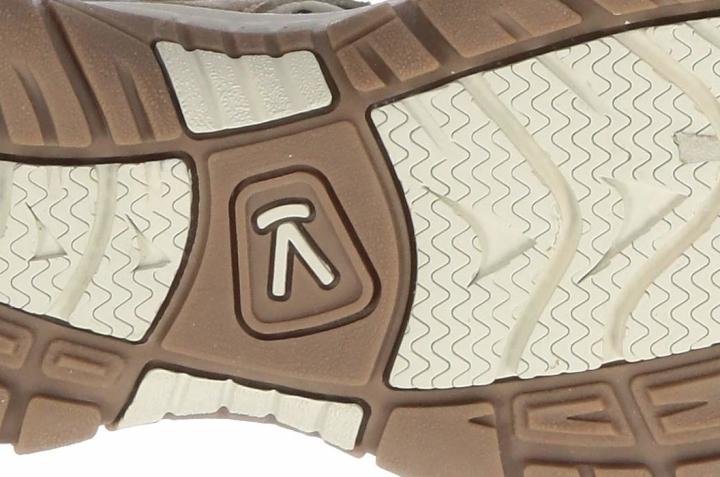 Provides protection against accidental knocks
Its forefoot and rearfoot zones sport several ridges that give added control when tackling uphill and downhill ground conditions. Moreover, KEEN incorporated a toe bumper into Ravine H2's outsole that grants protection against accidental knocks.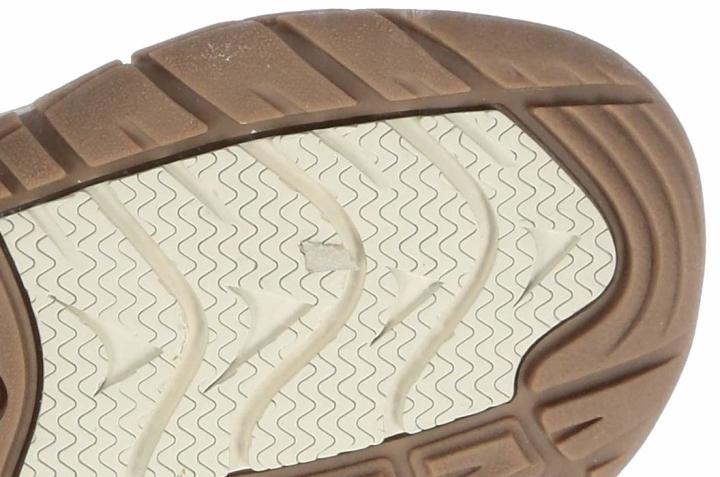 Lightweight and responsive cushioning
The women's KEEN Ravine H2 features a midsole made of EVA foam. This material gives lightweight cushioning and responsiveness while reducing the impact of uneven trails.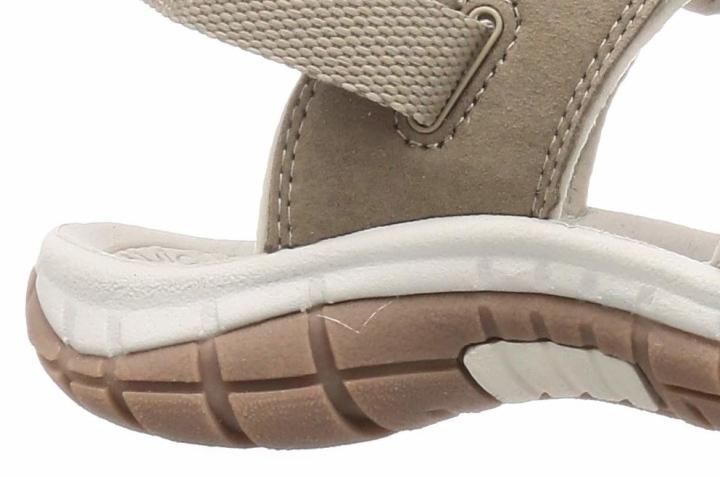 Excellent arch support
An EVA footbed with a metatarsal ridge is positioned on top of this component. It provides arch support and lasting comfort underfoot during a trip. The footbed's surface is also treated with an eco-friendly anti-odor solution that keeps the user's foot fresh while outdoors.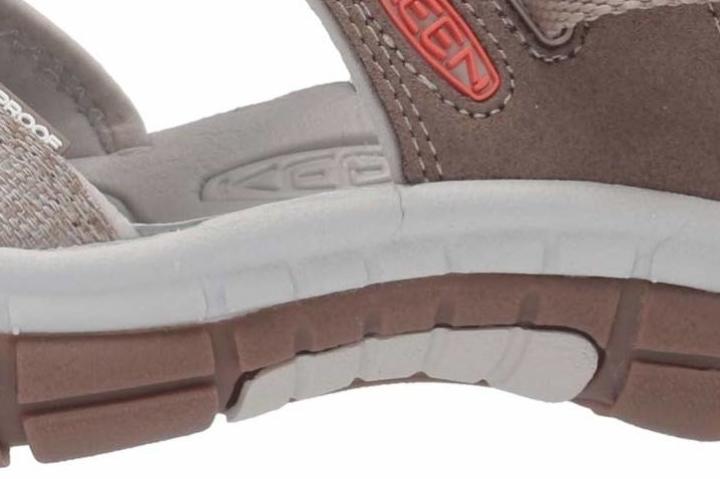 Suitable for watery environments
The Ravine H2 from KEEN comes with a closed-toe upper made of polyester webbing. This material is geared towards lightness while preserving its durability against harsh conditions found during a hike. It is lined with quick-drying fabric, making this sandal suitable for watery environments.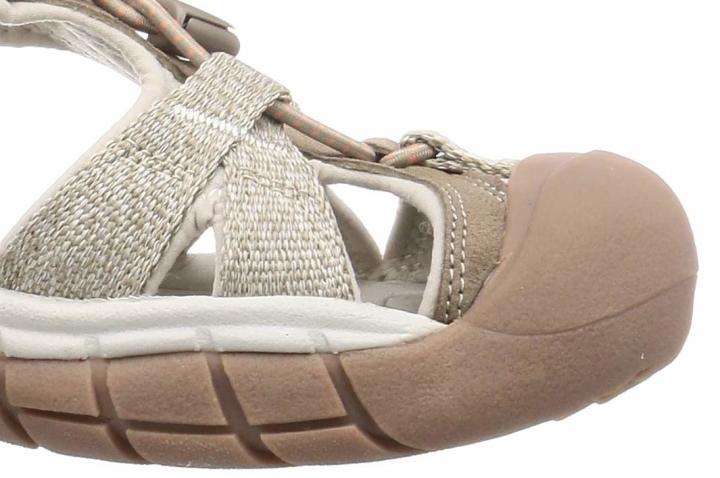 Bungee lacing system
This KEEN outdoor sandal uses a series of fabric eyelets for its bungee lacing system. These components aid the wearer in managing its fit.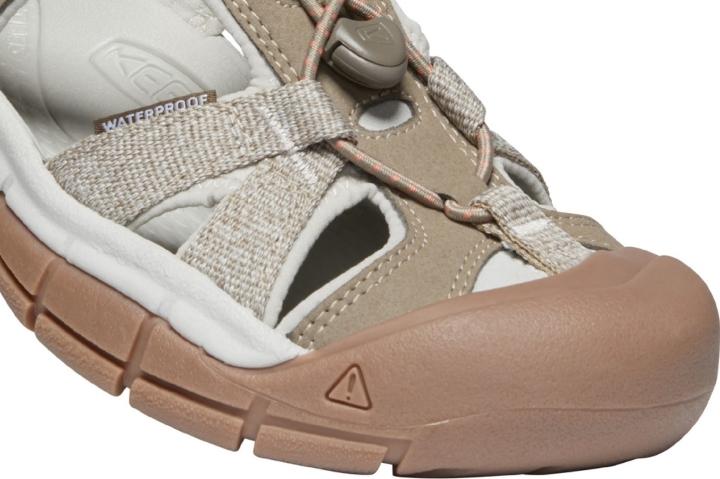 Washable design
A velcro strap is found in the rearfoot zone that provides added heel support. Moreover, the footgear is washable, making it suitable for prolonged use during a hike.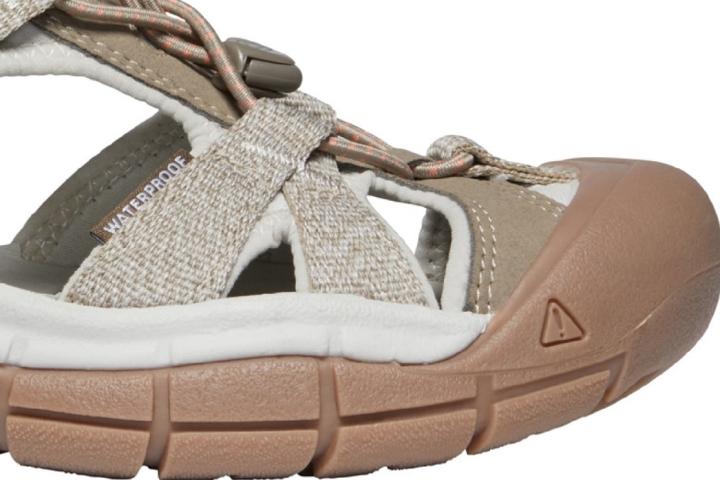 Nice to know
Those who need ankle coverage and protection may consider the benefits offered by the Lowa Renegade GTX Mid.