While far from being a teleportation device, the NXIS Speed Mid hurls you from point A to point B in a flash, minus the slipping and sliding along the way. This ultra-comfy hiker from KEEN also has fantastic ventilation that matches its speedy nature, giving you a fresh hiking experience each time you venture out. And with its fair asking price, the mighty supportive NXIS Speed Mid has great investment written all over it.
Pros
Transcendent comfort
Barely-there lightness
10/10 support
Through-the-roof grip level
Fantastic softness
Awe-inspiring breathability
Roomy toe box
Attractive
Cons
Frail heel loop
Needs more poke protection
Who should buy the KEEN NXIS Speed Mid
The existence of the NXIS Speed Mid goes directly against the notion that hiking boots can't be nimble. Buy it if:
You're a strider who often negotiates hillsides and slopes.
Boots with extraordinary air circulation are what you're after.
You've been looking for a pair in which you can walk and stand all day pain-free.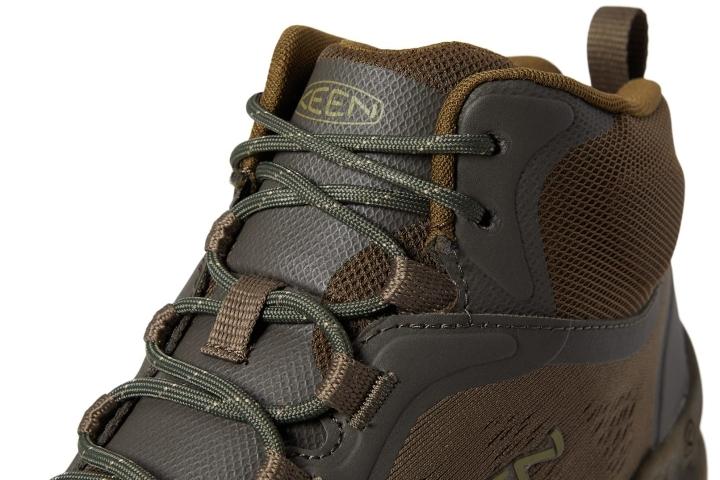 Who should NOT buy it
With zero negative reports about its heel pull loop, the Merrell Moab 3 Mid is a great alternative to the NXIS Speed Mid. Also, you're better off with the chunky-soled The North Face Vectiv Exploris Mid Futurelight if sharp rocks are everywhere on your go-to trail.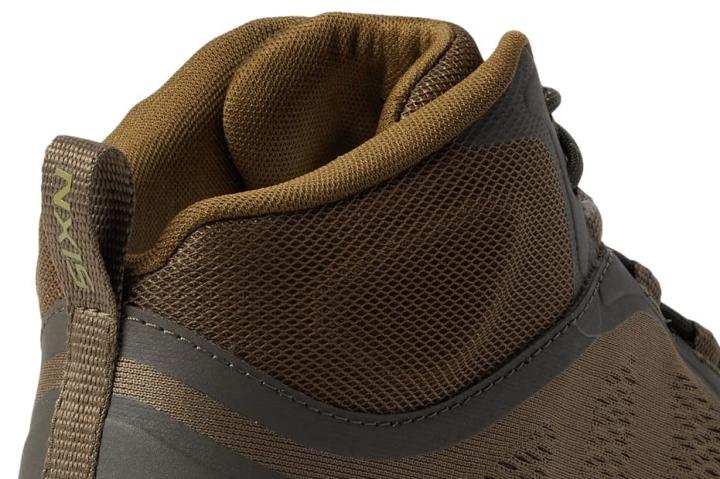 Comfort in excess
The NXIS Speed Mid is praised by many for its sky-high comfort level. Their hot takes are in the following:
"Exceptionally comfortable."
"These boots are like wearing pillows."
"Crazy comfortable."
"Gives an ethereal walking experience."
And as a sweet cherry on top, the boot's extreme plushness is available from the get-go, according to several hikers.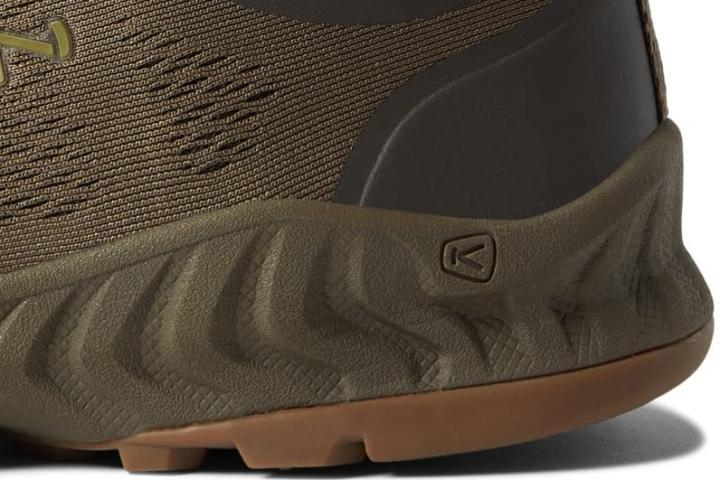 The KEEN NXIS Speed Mid's mind-blowing lightness
"They feel like running shoes"—this is how an experienced adventurer describes the super light NXIS Speed Mid. One other reviewer was so floored by the boot's lightness that he asked himself this: "how on Earth were they so light?"
From a purely on-paper perspective, the shoe is indeed pretty weightless. Case in point: it's 228 g lighter apiece than the average hiking boot weight, which is 568 g per kick.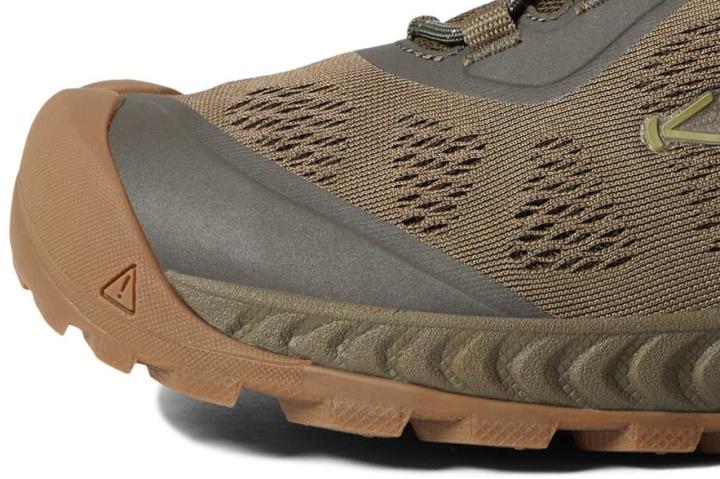 Support that keeps you going
With comments such as "comfortable for wearing 9 hours on concrete floor" and "they continue to feel great," the NXIS Speed Mid is among the most supportive out there. For context: the latter remark is from someone who stands 12+ hours all day at work.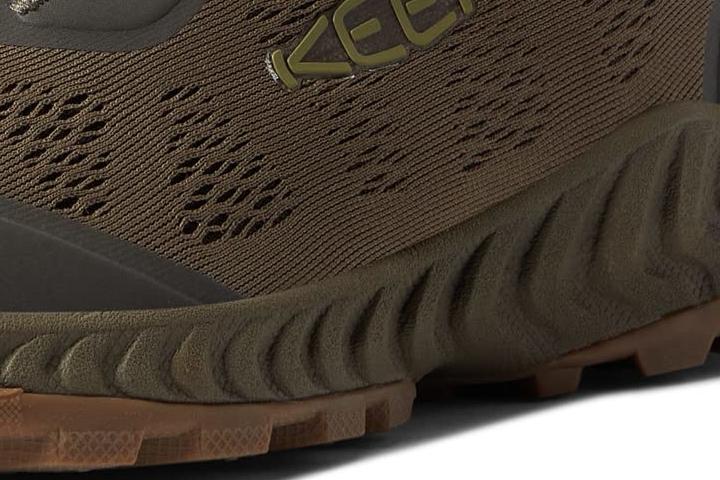 Thrives in hot climates
Numerous trail-goers are greatly impressed with the KEEN NXIS Speed Mid's amazing breathability. It "keeps my feet from feeling clammy," says one of them. Another hiking enthusiast has no qualms calling the shoe "perfect for summer hiking."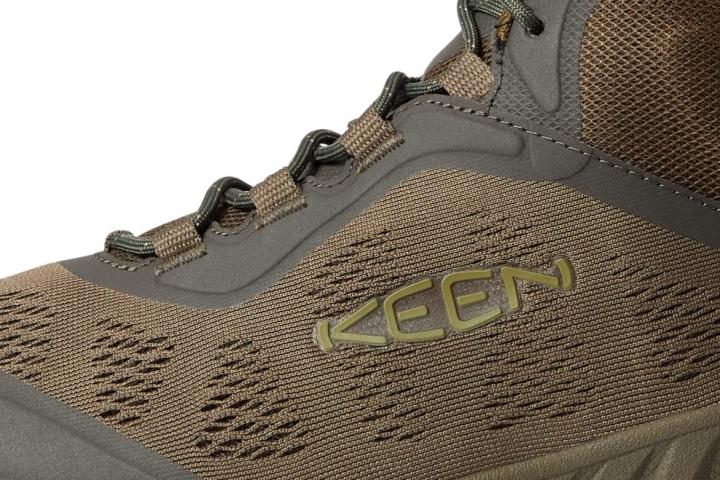 Pray its heel pull loop lasts
One of the few negative things thrown at this kick is its allegedly weak pull loop at the heel. One adventurer shared that it broke after using the boot less than 10 times.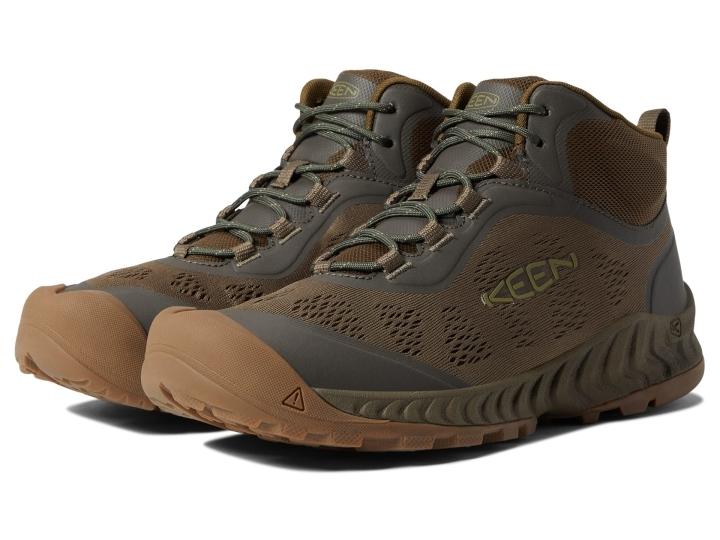 NXIS Speed Mid: Excessively tenacious
Among the featured hiker's many draws is its stellar sticking prowess, and several reviewers agree. "The sole grip is outstanding," says one of them. And as a bonus, the outsole in question feels soft, making fast traversals on flat terrain not awkward at all.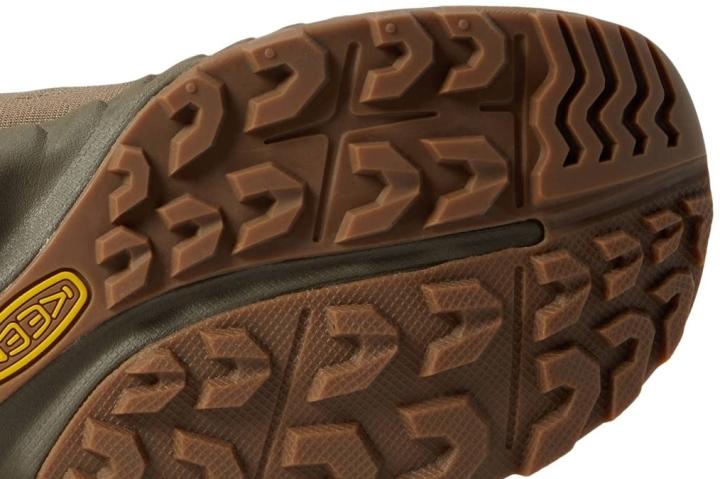 Won't give your toes a hard time
Experienced hikers appreciate the boot's spacious forefoot deeply. It's "like wearing slippers," says one of them, comparing the NXIS Speed Mid to a relaxing pair of slip-on kicks.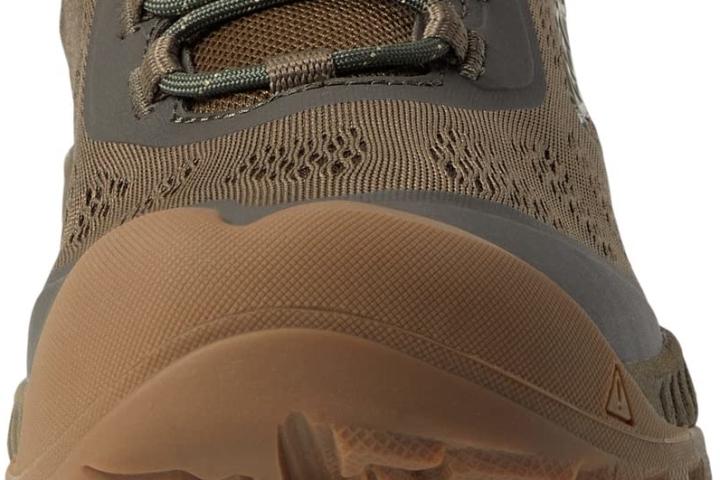 Keep off rubbly paths
It appears that there's a trade-off with the NXIS Speed Mid's soft and comfy sole unit: it has subpar poke protection. Because of this issue, an outdoorsy individual tells would-be owners to avoid hard, sharp rocks on it.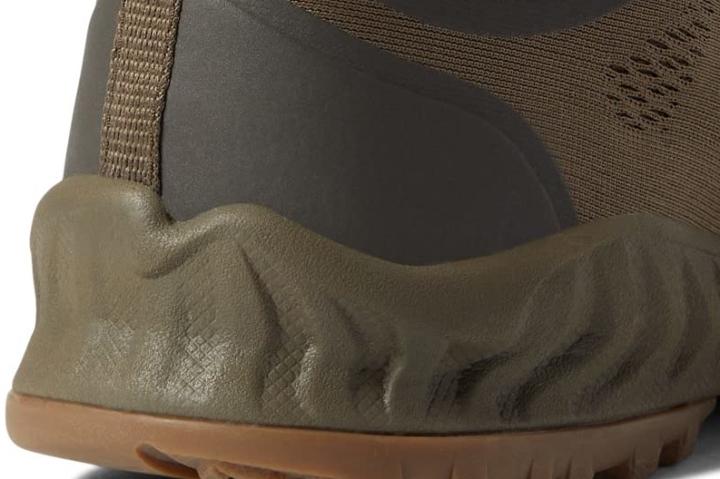 Can make a few heads turn
There are those who are smitten by the NXIS Speed Mid's aesthetics. "Love the look of the shoe," says one of them. "They are cool looking," says another.