With reviewer remarks like "KEEN has hit a home run" and "the coolest KEENs I own," it's quite obvious that the NXIS Evo WP is loved on so many fronts. Indeed, this premium-priced speed hiker is a knockout, what with its propelling underfoot performance and confines that feel like home right from the off. Wearing one also translates to moisture-free, no-squished-toes excursions.
Pros
Incredible tenacity
Roomy toe box
Super-comfortable
Stays dry in the rain
Bouncy
Lightweight
Quick break-in
Durable laces
Cons
Very expensive
Heel slips for some
Who should buy the KEEN NXIS Evo WP
The NIXS Evo WP (pronounced by some as "in excess," while some pronounce it as "nexus") is KEEN's yet another jab at speed hiking shoes. Buy it if:
You've been looking for kicks that give your toes enough space for spreading naturally.
You want something fast, light, and springy all at the same time.
Hikers that give you instant comfort are what you prefer.
Shoes with laces that won't snap on you anytime soon are what you need.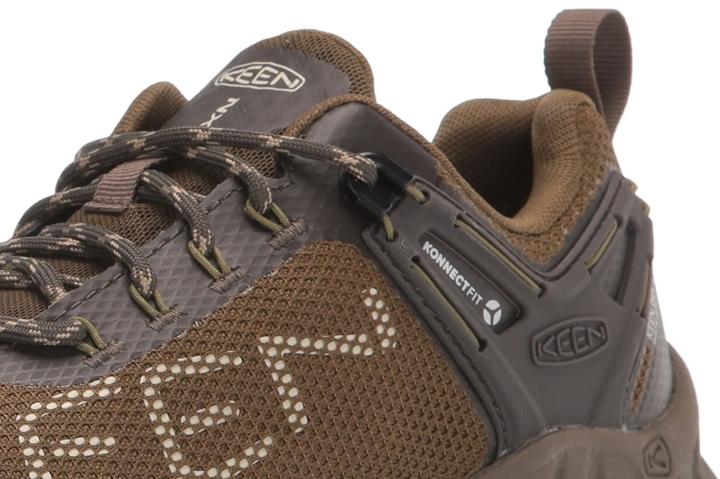 Who should NOT buy it
For $50 less, the significantly cheaper Outline GTX from Salomon is a great alternative to the NXIS Evo WP. Also, if you want something with a far snugger heel section, check out the Adidas Terrex Swift R3 GTX instead.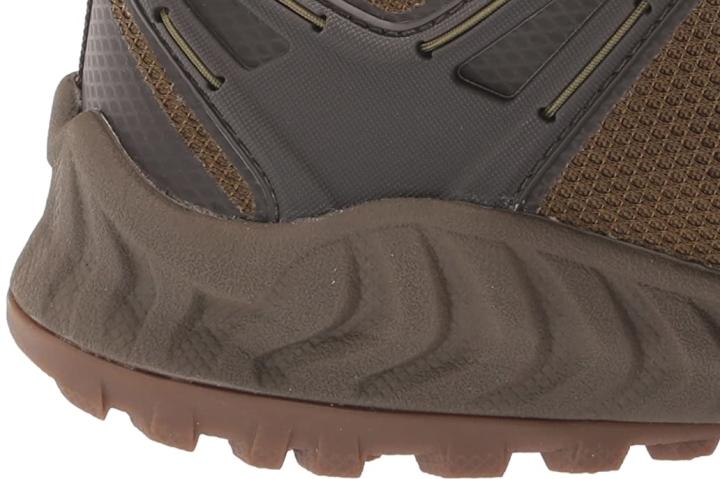 Surface traction that rules
A blogger says that there's "no danger of kissing the dirt" on the NXIS Evo WP's super-grippy outsole. Regular hikers have the same opinion of the shoe's tenacity, with one stating that it produces "excellent traction on slick hills" and other slippery surfaces.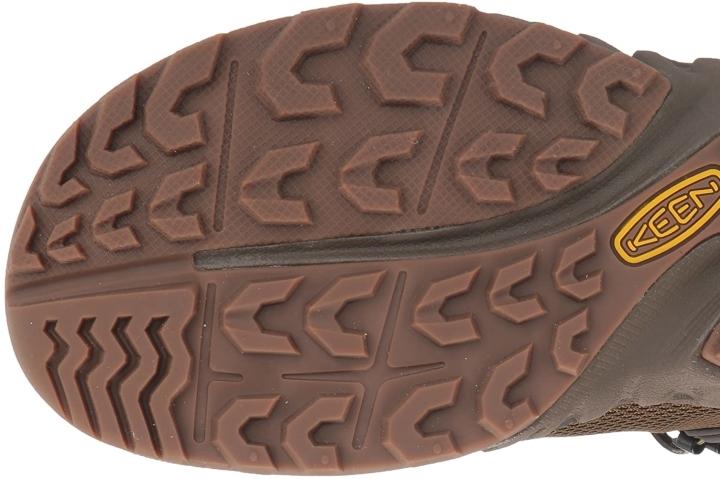 The NXIS Evo WP's from-the-box comfort
"These feel really good," says one of the vloggers who find the KEEN NXIS Evo WP extremely comfortable. "They don't feel like new shoes," says another one of them, making known his observation that the featured shoe provides peak comfiness right from the get-go.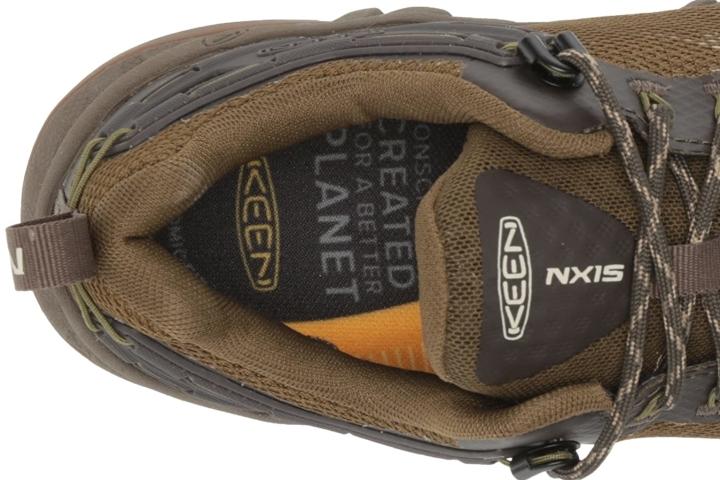 Quite watertight
"This is awesome" may be the best professional comment out there about the hiker's waterproofing. That said, regular adventurers will not be left behind with remarks such as "100% waterproof" and "handles the PNW rain like a champ."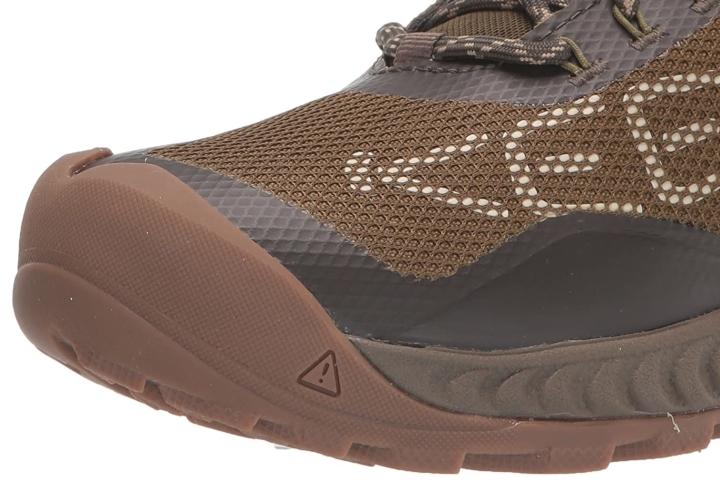 KEEN NXIS Evo WP equals mighty expensive
At $180 per pair, this hiking shoe has a steep mountain to climb when it comes to wooing the budget-conscious. Case in point: on average, trail kicks cost $130. Also, in the realm of hiking, anything beyond $140 dollar is already pretty expensive. Conversely, pairs selling for $120 and below are considered budget-friendly shoes.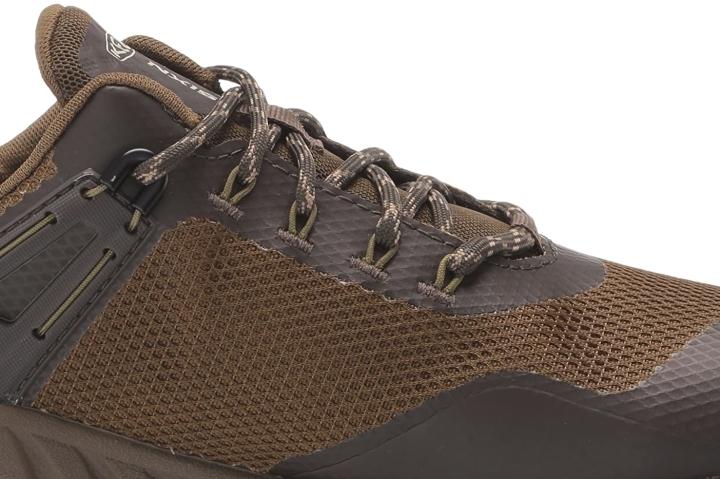 Freedom of movement for your toes
To an experienced adventurer, the KEEN NXIS Evo WP has a "nice amount of room in the toes for wiggly piggies." A gear pundit also arrived at the same conclusion, stating that the shoe's toe box feels spacious.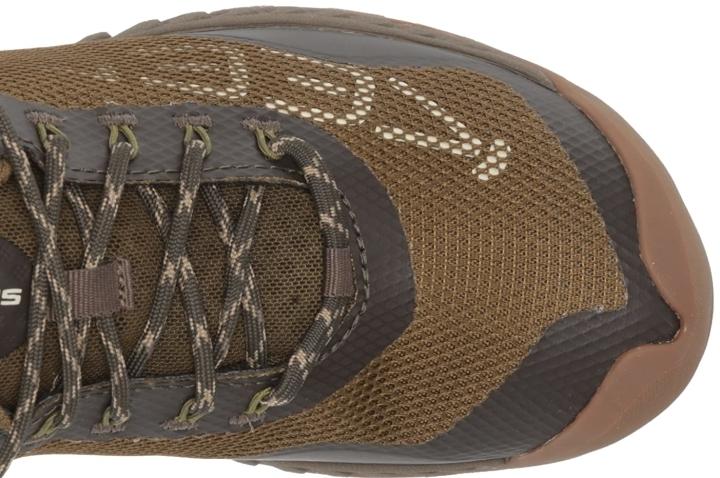 Ninja prowess in the NXIS Evo WP
"They just feel very springy" is how a footwear critic finds the NXIS Evo WP and its transition-boosting sole unit. The shoe's lightness, especially the women's version, also plays a big role in the hiker's ability to provide ninja-like mobility. "I forgot I was wearing these shoes," says one professional tester, commenting on the kick's barely-there weight.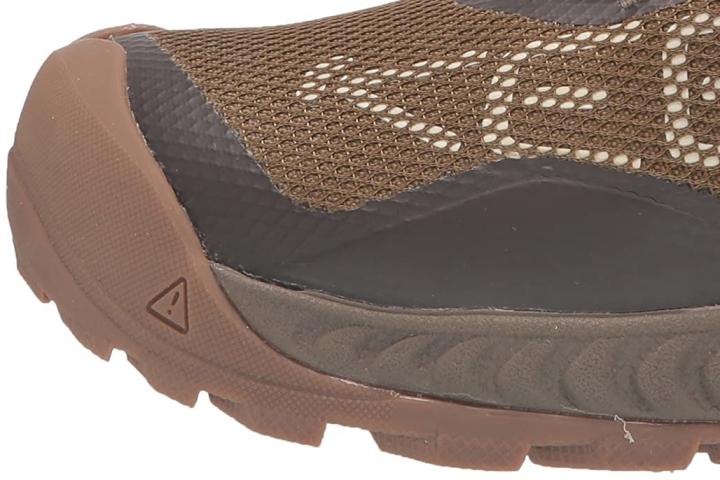 Wanted: A more heel-hugging rearfoot
"I really wanted to make this shoe work," says one of the trail-goers who find the NXIS Evo WP's heel hold lacking.