Staying cozy even on trails where temperatures can drop as far down as -25°F, the Greta just might be your next go-to boot for your fall-to-winter escapades. Backing such a claim is rather easy, thanks to the shoe's semi-towering construction, cold-ready outsole, and insulation that simply works. Yes, you are bound to transform from an average Jane into a fierce frigid-weather conqueror while you got the Greta on!
Pros
Effective insulation
Excellent comfiness
Less break-in period
Watertight
Lightweight
Grippy hiker
Supportive
Cons
Bulging tongue
Prone to bunching
Who should buy the KEEN Greta
The KEEN Greta is a female-specific winter boot best recommended for:
day hiking and urban hiking during the colder months
fall-to-winter outdoor escapades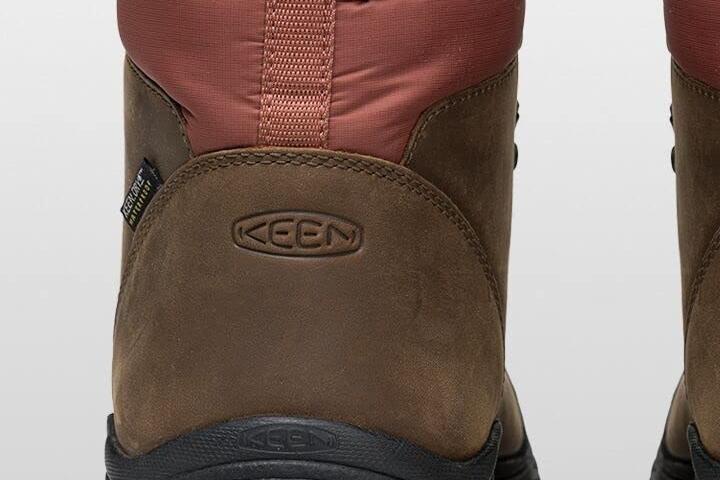 What the packaging might not tell you about the Greta
If you are already quite sold on the Greta, what with all its publicized features and female-specific engineering, great!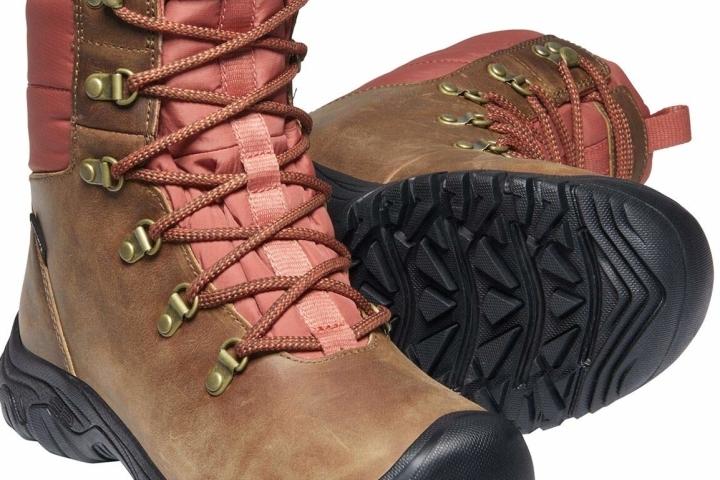 That said, allow us to heighten your hype for it by presenting you the benefits as well as the downsides of the KEEN Greta.
Plushier backrest
Tired of stiffness bugging your heel and lower calf on your daily hikes? Well, "enough is enough," says the Greta with its highly padded shaft.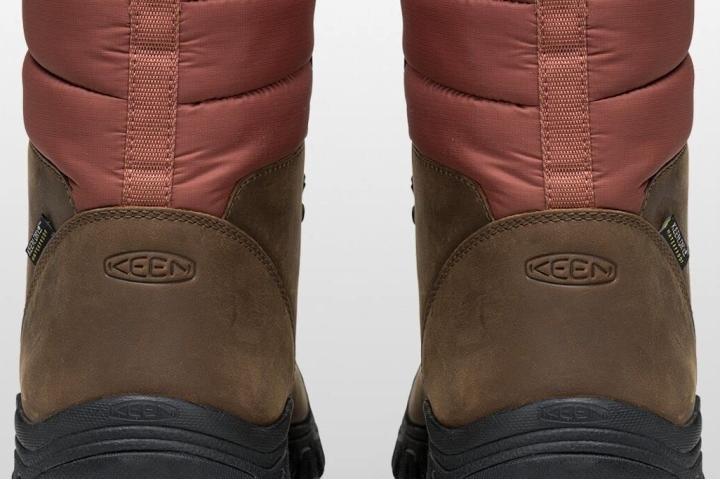 It also makes the collar more flexible, translating to less restrictive sideways movements.
Shield-like bumper
Another thing that you can prevent in the KEEN Greta is sustaining toe injuries.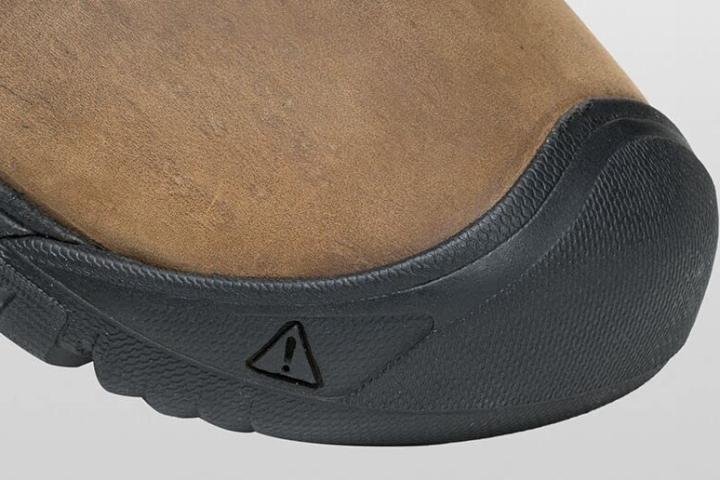 Indeed, like most KEEN hikers, this boot has a proprietary rubber toe cap designed specifically to absorb shock—ideal for haphazard and aggressive negotiations.
Gusseted tongue is too puffy
However, to an experienced hiker, the Greta's gusseted tongue is too puffy, which is prone to bunching.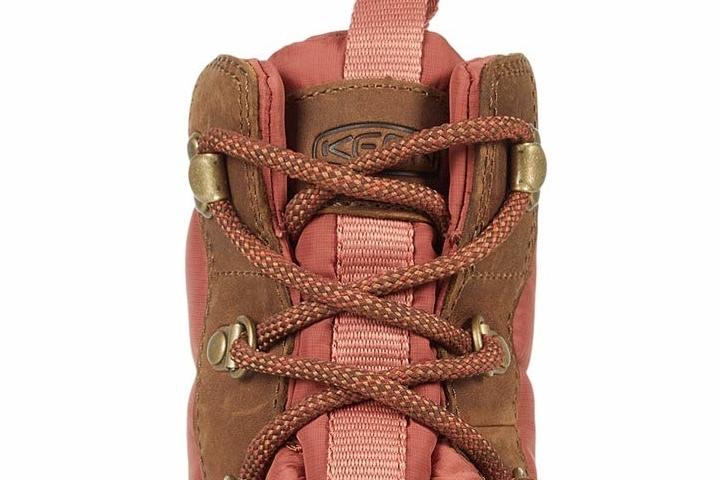 The tongue also does not have any "real" padding, she added.
A tad narrower across the toes
Another common complaint of this winter boot is that it is a tad narrower across the toes. Buy a half size up, advises one reviewer, if you are planning to get the KEEN Greta.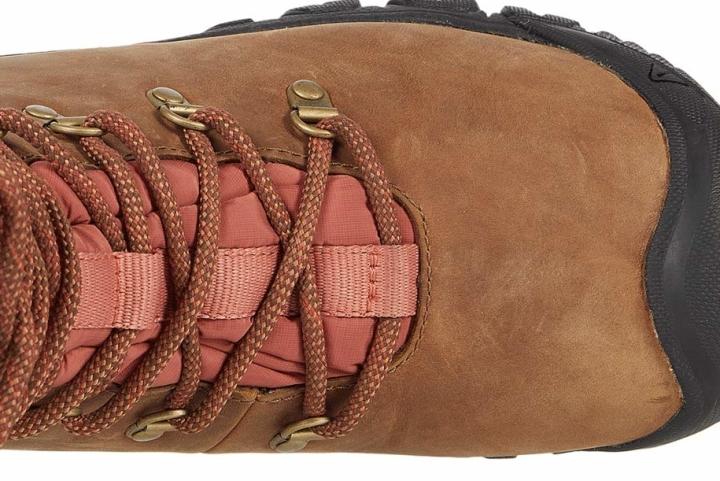 Yet again, dozens of hikers find the KEEN Greta's insulation highly effective in below-freezing conditions.
Cozy footbed
It traps in heat just like the boot's insulated upper. On top of that, the footbed in question has odor control, leaving your tootsie not just warm but also stink-free.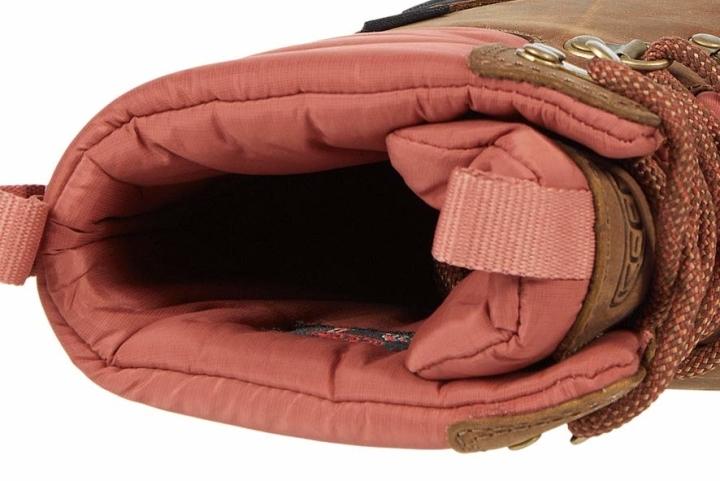 There is no doubt in the minds of numerous adventurers that the Greta delivers excellent comfiness with almost zero break-in period required.
Watertight winter boot
Its ability to ward off wetness is quite remarkable, many trail-goers say. Unlike most heavy-duty hiking boots, this insulated KEEN offering will not weigh you down.
Sticking to various outdoor surfaces, icy ones included, is business-as-usual for this hiker.
A bit more support
For wearers whose heels and arches require a bit more support, the Greta is a dependable ally for those with wobbly ankles.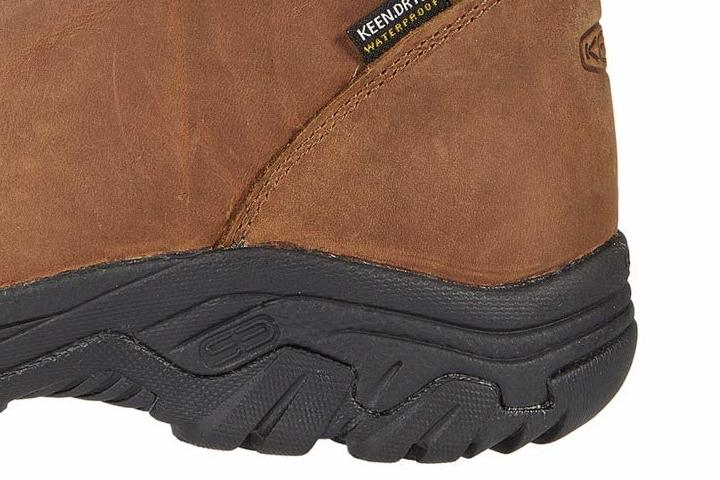 It comes with a removable, dual-density EVA insole that offers arch support and additional cushioning for lasting comfort. Reports state that toe splay is very possible in the Greta.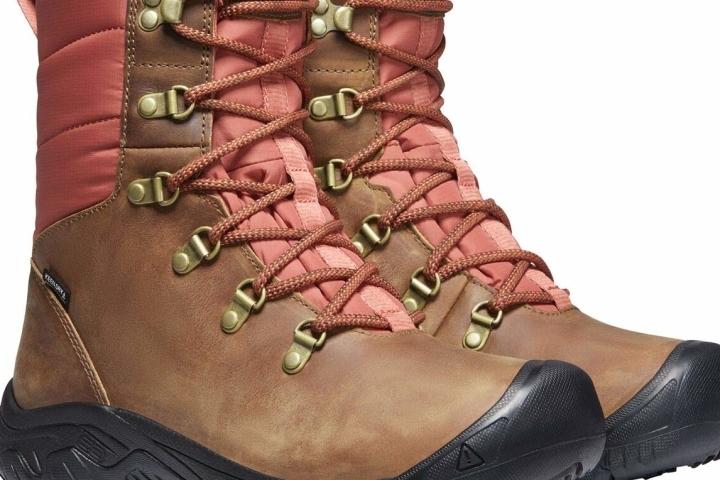 For a good alternative, there exists a Greta Tall—the featured boot's big sister, which sports a "taller" ankle cuff.