Who should buy the Keds Rise Leather
This Keds sneaker is a good match for you if:
You want a shoe with breathable inner lining for enhanced comfort
You are after a sneaker with adjustable lace-up closure for a customized fit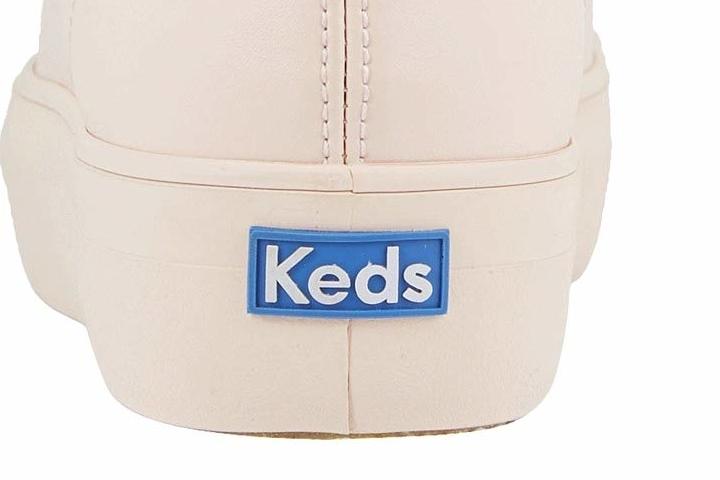 Style of the Keds Rise Leather
Create an illusion that your legs are longer than they are with the help of the Keds Rise Leather women's sneaker.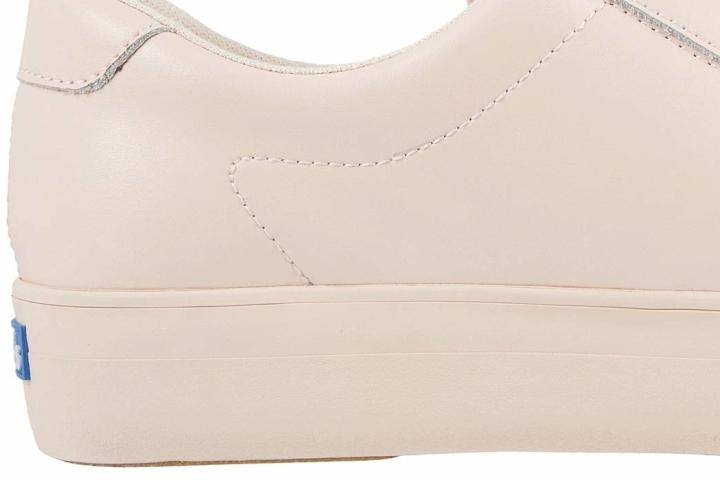 Pair it with denim shorts or a colorful skirt for a laid back yet trendy look. This kick can also be worn with skinny jeans, a plain white top, and a black leather jacket.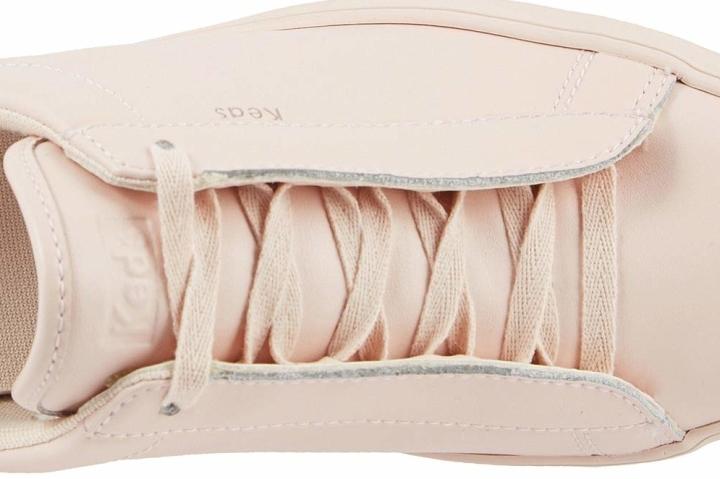 Notable Features
Aptly called the Keds Rise, this leather sneaker is equipped with an internal wedge for a discreet 2-inch boost in height.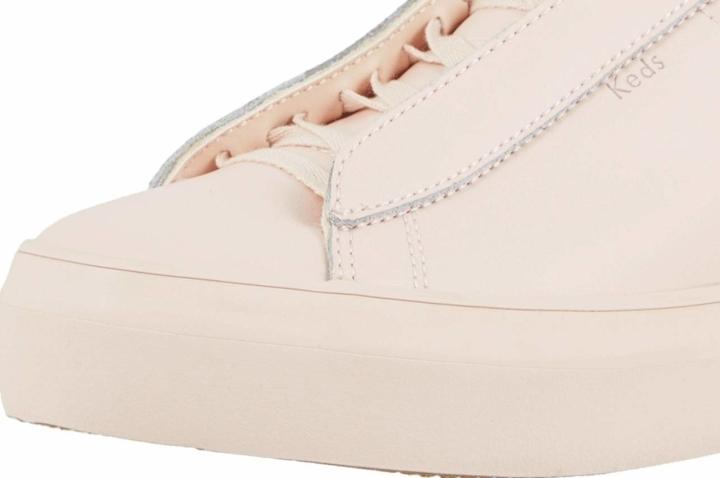 Also found on the inside of this kick is the Dream Foam footbed. It is a removable insole that allows excellent cushioning and breathability.
History of the Keds Rise Leather
Staying true to its legacy of designing simple and chic shoes for ladies since 1916, Keds has come up with another noteworthy silhouette, the Rise Leather. Sneakers from this hundred-year-old company have become staples to women worldwide.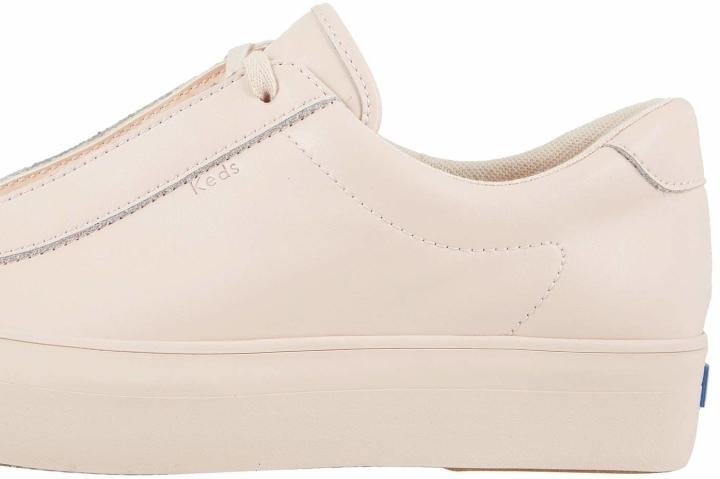 The success of Keds did not come overnight, though. It once started as part of the U.S. Rubber - a consolidation of 30 brand names from the America shoe industry. It was the first brand to release a comfortable canvas-topped, rubber-soled shoe. Because of its soft outsole, users were able to sneak around silently. Thus, the term "sneakers" was born.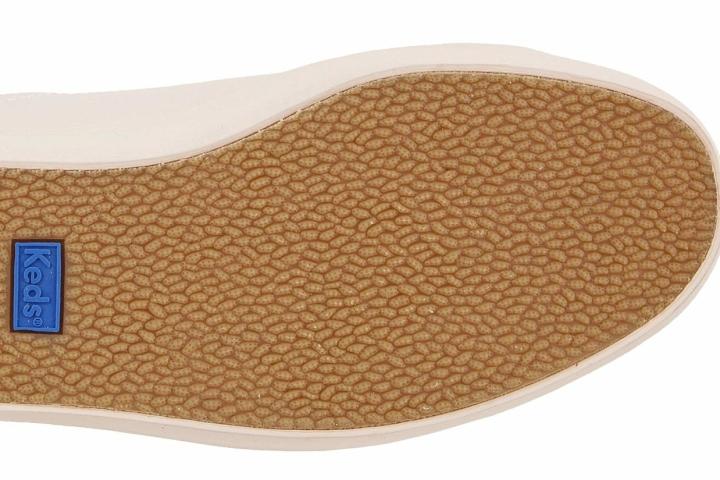 A few years after the company's founding, Keds shoes were already seen in the foot of various sports enthusiasts, including tennis champions, Olympics soccer players, and even college athletes. In 1949, the brand also launched a line of athletic shoes for men called the Pro-Keds.
However, it is still the fashionable sneakers for women that rakes in the money for the company. Therefore, Keds expanded its shoe collection from all-whites to more colorful ones. In 2015, the brand focused on women empowerment with the "Ladies First Since 1916" tagline.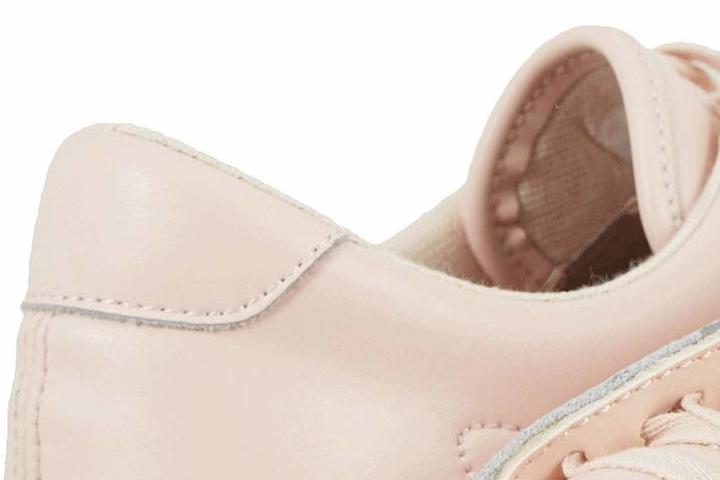 Today, Keds footwear comes in many forms and colors, from sandals, cleats, and slip-ons to high-tops and flatforms. The Keds Rise Leather is a recent addition to the many silhouettes from the US-based brand. It may look like an ordinary all-white sneaker, but it has a hidden twist.
The internal wedge and the platform outsole adds a couple of inches to the user's height without losing the comfort that Keds shoes are known for.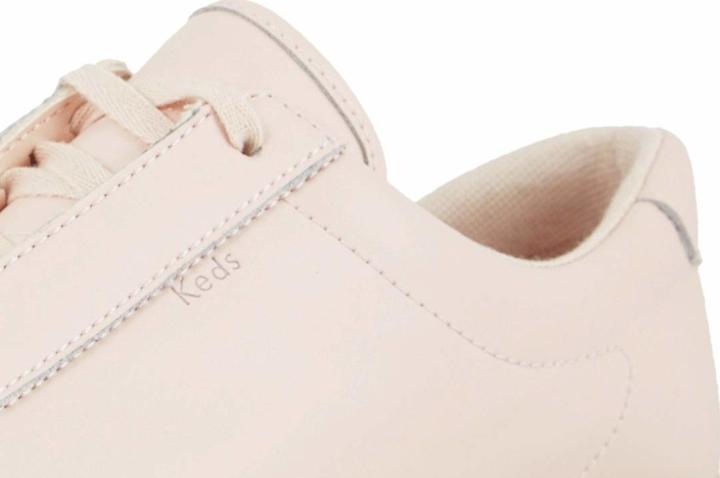 Compare popularity
Interactive
Compare the popularity of another shoe to Keds Rise Leather: