Who should buy the
Jump

Kick

Duo
The Keds Jump Kick Duo is best for people who are looking for:
A comfortable sneaker that could walk with them the whole day.
Versatile sneakers that could match a wide variety of outfits.
Classic sneakers that are affordable yet made of quality materials.
Who shouldn't buy it
Better options that skip the break in period could be the Keds Rise Leather or the Nike Air Force 1 Shadow. Feet that are on the wide side would be disappointed with this shoe's narrow toe box. It would be safe to consider the Nike Blazer Low Platform that provides a roomier fit.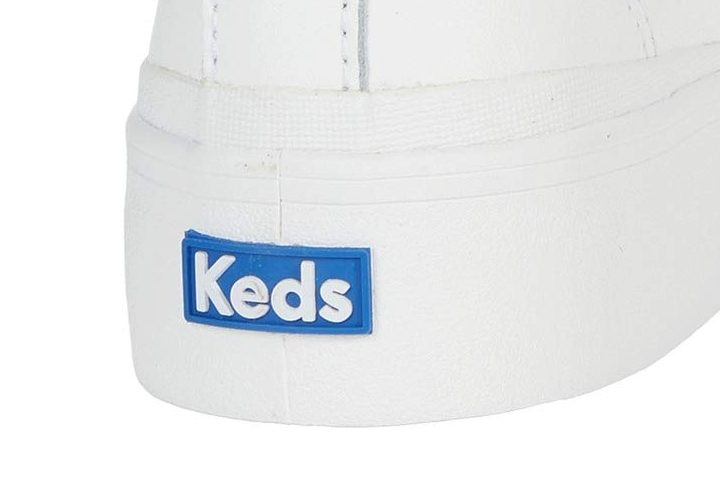 Comfortable and light on the feet
The all-day comfort provided by the Keds Jump Kick Duo is like "walking on a cloud" according to one sneakerhead. As a handful were expecting it to be noticeably heavy because of its 1.5" platform, they were actually surprised that this was on the lighter side compared to its counterparts.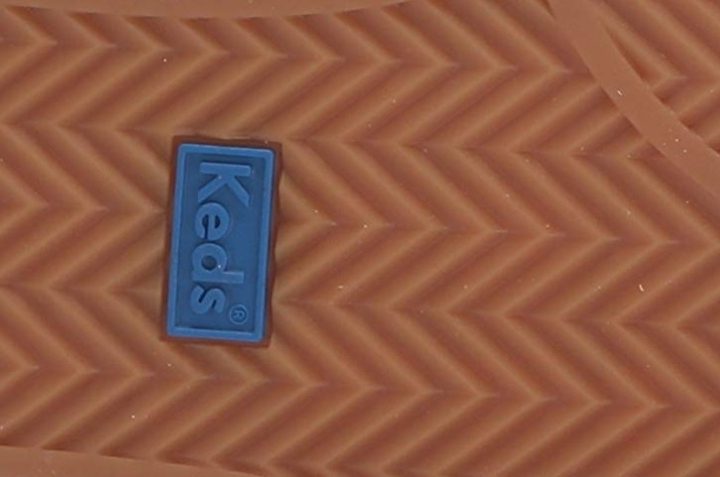 The Jump Kick Duo is stiff until it breaks in
There were some who also talked a lot about the discomfort they felt. With how stiff the heel was with their first few wears, this had them end up with "a couple of blisters on each heel". Some also commented that the "back of heel is a little high and rubbed a little" and even went on to say that the "stiff back digs into the back of the ankle, even with socks."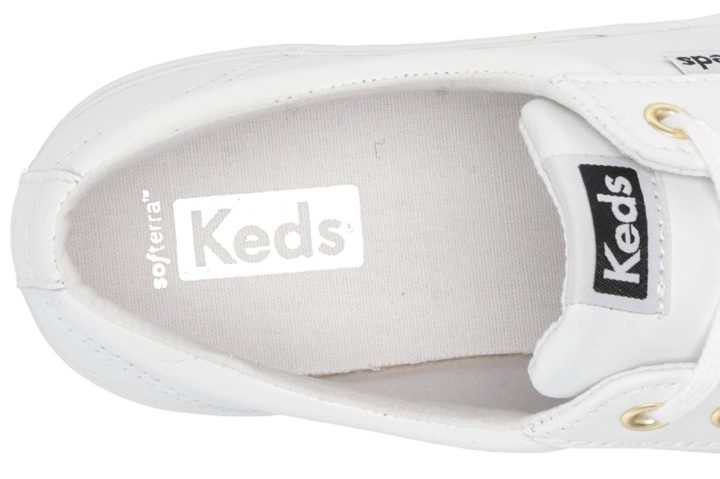 However, the same people mentioned that a break in period for a few days to a little over 3 months would solve the problem. Avid wearers of the shoe commented that a workaround to the heel issue would be to wear high-cut socks or ankle pads. No-show socks are a definite no-no for this shoe.
Unmatched matchability!
This all-rounder is perfect for any day of the week. From maxi dresses to capri pants and jeans, with the shoe's neutral colorways, this shoe can "work with so many different looks," according to a kickster. One critic even said that this was their "go to little white sneaker," praising the versatility of the shoe.
Neutral colorway wins all the hearts
One sneakerhead who was very unsure about the creamy color commented post-purchase "Sometimes white shoes are just a little too much, these are perfect!"
Many have agreed and left convincing reviews:
"Very nice cream color for those who do not like stark white sneakers"
"I really like the neutral color that goes with everything!"
"The neutral tan/off white color makes it really easy to style with any outfit."
This colorway is loved a lot which is why one fan commented "Wish they came a multiple colors I would buy more."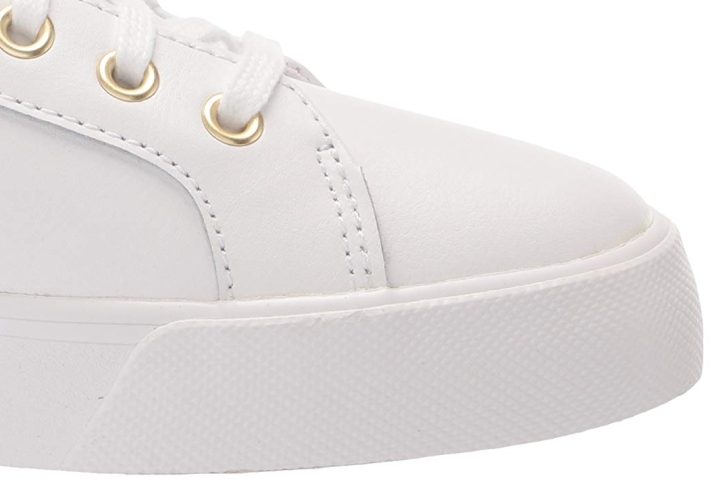 Gold accents to highlight your style
Many sneakerheads say they "love the touches of gold" as they appreciate the "subtle pale gold accents on lace eyes and letters on the tongue". Also, according to a couple of buyers, the "gold accents make them look a bit fancier than other sneakers" in the platform shoe category.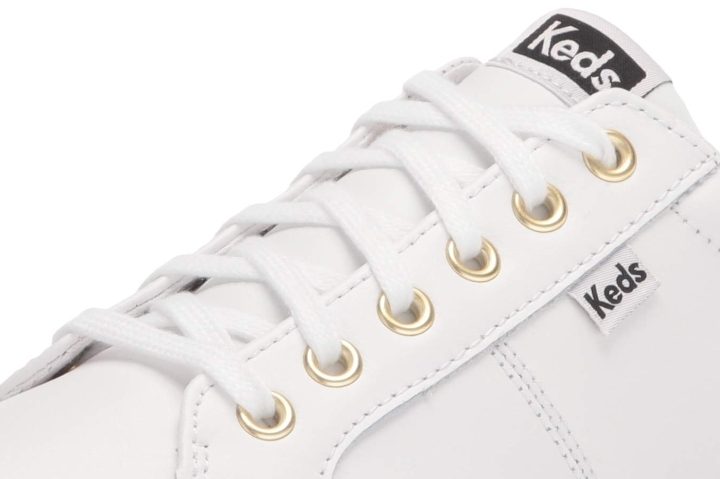 All-year comfort with the Jump Kick Duo
Because of its versatility, some of those who bought this sneaker wore it to their vacations. This meant day-long walks and according to them, it was the perfect companion. However, most buyers found that these sneakers aren't just for week-long trips but are rather "great for all-year wear." The suede and organic cotton version's breathable fabric has been appreciated by most especially during the spring and summer seasons.
Getting the size right
The Keds Jump Kick Duo has been tagged as a sneaker that runs small and is best for people with narrow feet. Keds fans with wider feet said that going a half-size or even a full size up made it work.
Different materials, the same Jump Kick Duo
While this sneaker comes in a variety of materials such as suede, organic cotton, leather, and vegan leather, there have been mixed reviews from different sneakerheads about the colorways. A satisfied buyer thought that it "looked great in the picture only to find them even better in person." There are even those that appreciate that this shoe comes in "a very nice cream color for those who do not like stark white sneakers."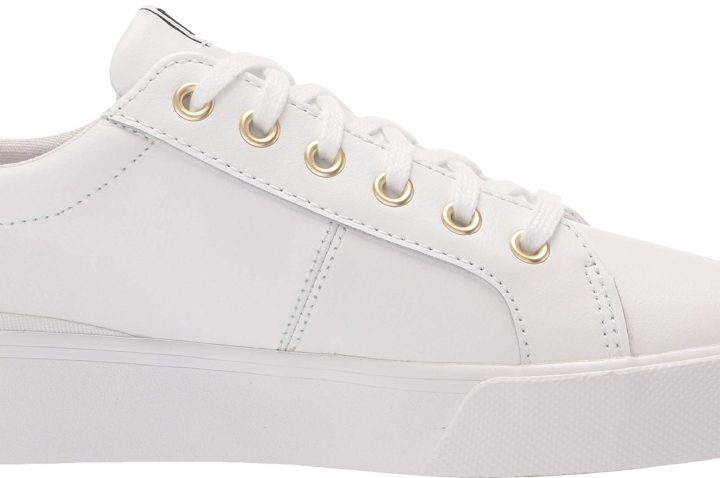 However, there are some who comment on the organic cotton option's colors saying that the black color is a bit muted being "more of a charcoal gray or dull black" and one buyer said that the olive option is "more of a gray blue, and not green at all."
Cleaning the Jump Kick Duo
The leather and vegan leather options are said to be easier to clean than the organic cotton option with a wipe of dry cloth to remove dirt. The organic cotton and suede options are where critics suggest being more careful as these choices tend to get dirty easily. However, care instructions suggest that spot washing and air drying would be enough for these choices.
Value for money
With this sneaker's overall comfort and aesthetic versatility, sneakerheads say that it is "a great buy for the price" as it is at the $55 to $65 price point depending on its material. This makes the Jump Kick Duo 38% cheaper than the average price of other platform sneakers in the market.
Compare popularity
Interactive
Compare the popularity of another shoe to Keds Jump Kick Duo: