Verdict from 2 experts and 32 user reviews
6 reasons to buy
A lot of commenters love the Jordan 2x3's silhouette. They are saying that these basketball shoes have more callbacks to the Air Jordan 3 than the 33rd Air Jordan.
The Jordan 2x3 features an exaggerated tongue for easy on and off.
Despite not yet owning a pair, many commenters think that these Jordan basketball shoes will performer well on the hardwood because it has the same cushioning setup and traction pattern as the Jordan Jumpman Hustle.
These Jordan Brand basketball shoes boast a forefoot Zoom Air unit that provides responsive cushioning.
A reviewer believes that the shoe's textile upper should provide lightweight yet durable support.
These Jordan shoes have a herringbone rubber outsole that provides multi-surface traction.
1 reasons not to buy
Currently, there are hardly any user reviews for this product.
Bottom line
Despite the lack of reviews, players can surmise that the Jordan 2x3 will not disappoint on the court. From the midsole down to the outsole, these Jordan basketball sneakers feature the same tooling as the Jordan Jumpman Hustle.
Overall, the Jordan 2x3 is another must-try budget sneaker from Jordan Brand. It has all the elements of a good on and off-court sneaker.
Tip: see the best basketball shoes.
Our reviews
The Jordan 2x3 was released in early 2019. These shoes are game ready for both indoor and outdoor court as these are equipped with Zoom Air technology.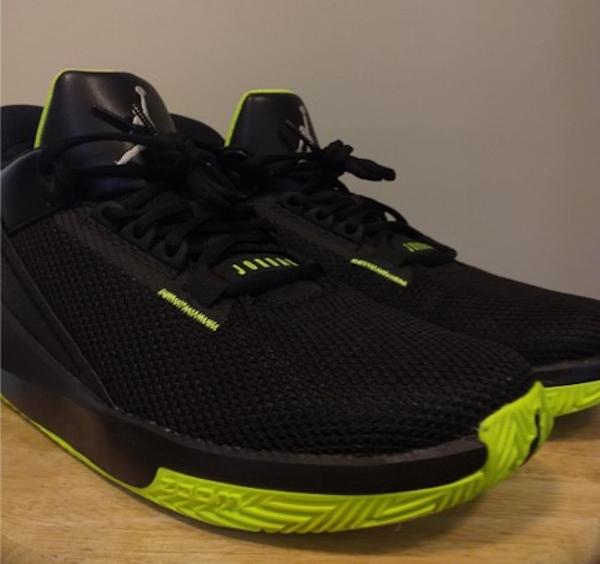 These do not feel too stiff even with XDR. With few warm-ups around the court, you are set to go.
Upper
The upper is composed of mesh and leather with soft foam tongue. It is a combination of comfort, breathability, and sturdiness. Despite it not as premium compared to the other Jordan line, it is still a reliable basketball shoe.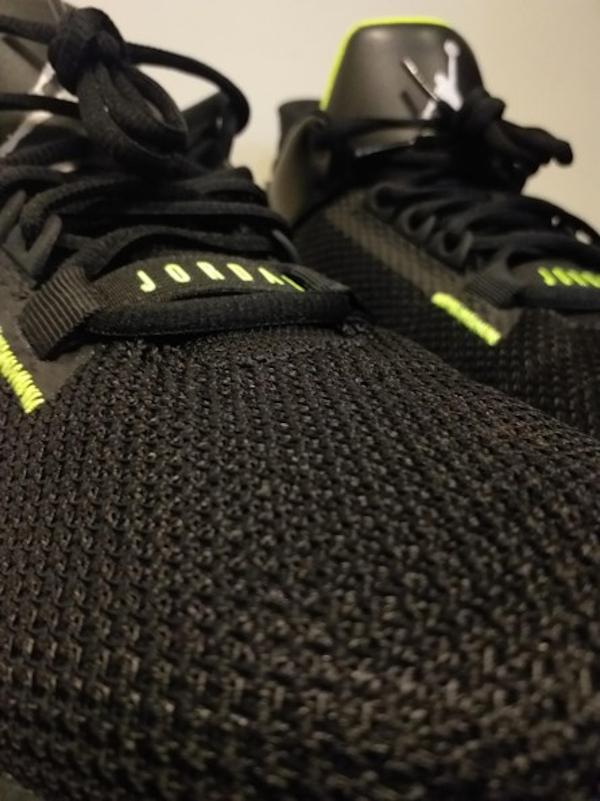 The shoe has a Jordan text on a stretchable strap placed midfoot and has five eyelets that help hold the shoe with a polyester shoestring. This keeps your foot and stride in place.
With its fewer eyelets, it is much easier to tie your shoelaces. However, it doesn't give much lockdown compared to a shoe that has more eyelets.
Outsole
Jordan 2x3 outsole is made from XDR that tailored for outdoor courts. The herringbone traction gives a lot of court feel, and it doesn't slip during sprint and side to side movement.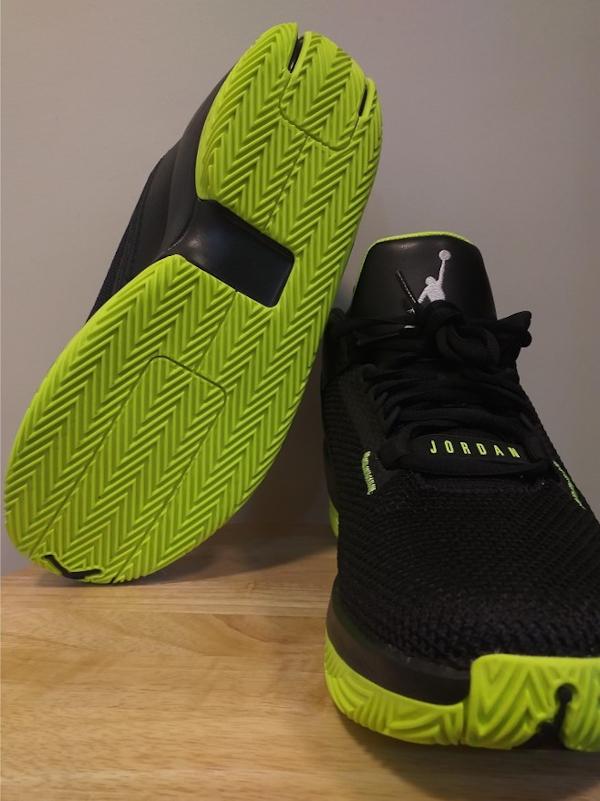 Sturdy and steady: that is how I would describe these pair. It is also easy to clean after a ball game. The logo on the toe part helps avoid slippage when you run and sprint back and forth.
Midsole
Despite being an entry-level pair basketball shoe, it gives the user stability on court with a thick heel counter. Support feels fine and does not hurt the heel after a game.
Since it has a nice curve, it gives flat-footed ballers a little help on their foot. It does not hamper movements and works just fine even side to side.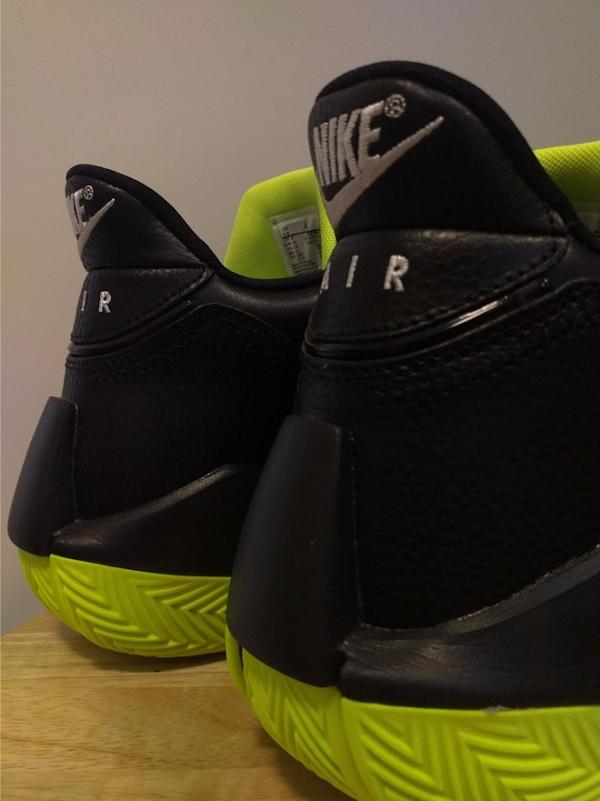 Details
Jordan 2x3 has a large tongue for easy slip-on and pull. However, I wish the tongue was a little smaller and has more sponge for ankle cushion.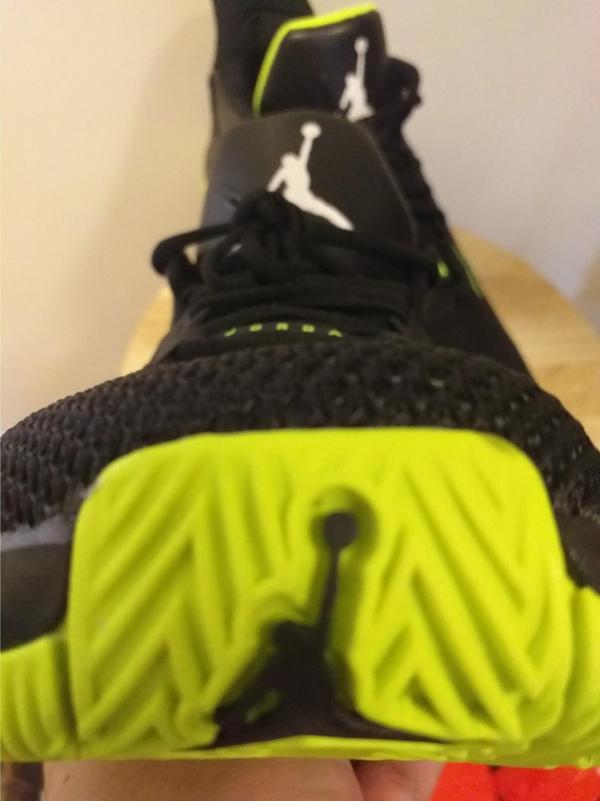 Jumpman logo is well placed and streamlined from the outsole toe to the tongue. It does not affect overall performance and movements. Thus, a player would not feel or experience a slip while running back and forth.
It has a smooth curve on the heel. The shoe has impressive details, and the traction has good overall court grip.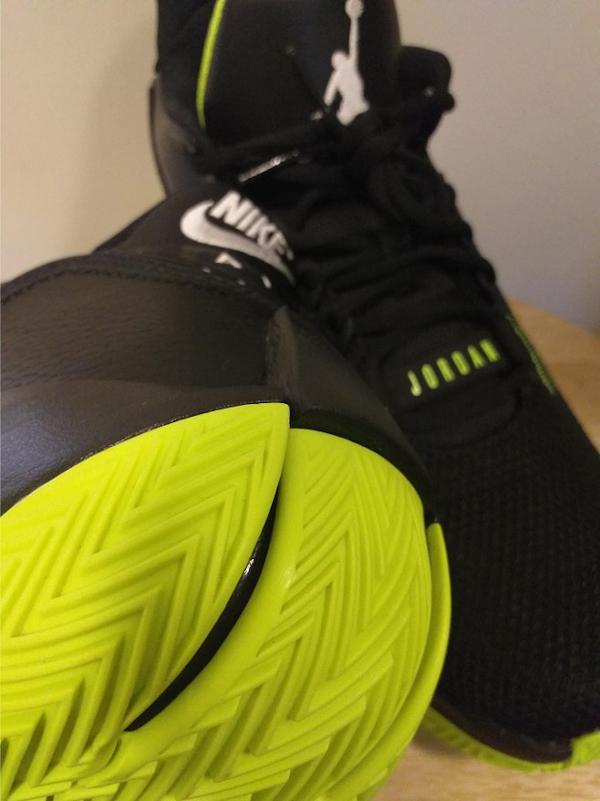 Performance
The Jordan 2x3 is an overall performer hoop shoe. It is light on the feet and doesn't give problems on lateral movements.
I had a one-hour game using this pair. The shoe holds well through runs, stop and pops, and fadeaways. It's light you could easily make a sprint, move laterals, and do side to sides.
Even if I am backpedalling on defense, trying to stop a fast break from the other team, the Jordan 2x3 does its job. During offense, the pair is smooth when you want to move around the pick, receive a pass, and do a quick jump shot.
I was on these pair for more than an hour of pick up game with friends on a Friday night.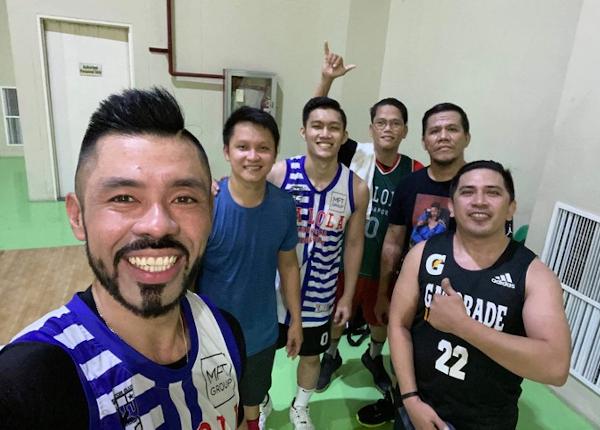 The shoes are low to the ground the herringbone traction would give you a stable form. It does not feel heavy on one's foot because of its light construction.
Even on the last stretch of the 40-minute game, my foot doesn't feel too tired. My legs heavy but still can push through to the last minute.
Verdict
I would recommend these shoes for casual players, weekend ballers, or for parents on a budget who have kids playing hoop yet wants to provide their sons or daughters with a good reliable shoe.
Pros
Good price
Reliable all-around game shoe
Best deal for casual ballers on a budget—won't break the bank or put a hole to your pocket
Cons
Tongue can sometimes move to the side, but it is not much of a trouble. A thicker shoestring can help for more lockdown.
Does not have the flair of other models, so this shoe won't be a head-turner on the court
Good to know
Jordan Brand expands its budget offering with the launch of the Jordan 2x3. These basketball shoes boast a lightweight mesh upper that provides breathable support. Underfoot, a Zoom Air unit offers responsive cushioning while an updated herringbone pattern provides multi-surface traction.
Cushion. These Jordan basketball shoes boast a forefoot Zoom Air unit that provides responsive cushioning.
Traction. The Jordan 2x3 offers multi-surface traction with its herringbone rubber outsole. The modified herringbone traction is engineered to adapt to multiple court surfaces. The outsole also features a "rocker" shape for a smoother heel-to-toe transition.
Length and Width. Retailers suggest getting your true size when ordering these Jordan Brand basketball shoes.
Lockdown. The Jordan 2x3 features a fully-adjustable lacing system that offers a custom fit and feel.
For increased breathability and support, the upper features a mix of leather, textile, and synthetic materials. Generous padding on the tongue and heel offer added comfort while an exaggerated tongue allows easy on and off.
The Jordan 2x3 boasts the same design language as the Air Jordan 33 with a little bit of Air Jordan 22 mixed in as well. Completing the retro call back is the Nike Air branding that is reminiscent of the Air Jordan 3.
These budget Jordan Brand basketball shoes are sold in the following color combinations:
Black/Particle Grey/White/Gym Red
White/Grey/Blue
White/Gym Red/Black
How 2x3 compares
Corescore: 55-58
2 shoes (0.47% of shoes)
Corescore: 59-62
3 shoes (0.7% of shoes)
Corescore: 63-66
3 shoes (0.7% of shoes)
Corescore: 67-70
12 shoes (3% of shoes)
Corescore: 71-74
31 shoes (7% of shoes)
Corescore: 75-78
64 shoes (15% of shoes)
Corescore: 79-82
100 shoes (23% of shoes)
Corescore: 83-86
109 shoes (26% of shoes)
Corescore: 87-90
84 shoes (20% of shoes)
Corescore: 91-95
18 shoes (4% of shoes)
Price: £40 - £80
55 shoes (13% of shoes)
Price: £90 - £130
190 shoes (45% of shoes)
Price: £130 - £170
131 shoes (31% of shoes)
Price: £170 - £210
38 shoes (9% of shoes)
Price: £210 - £260
8 shoes (2% of shoes)
Price: £260 - £300
0 shoes (0% of shoes)
Price: £300 - £340
0 shoes (0% of shoes)
Price: £340 - £380
1 shoes (0.23% of shoes)
Price: £390 - £430
1 shoes (0.23% of shoes)
Price: £430 - £470
2 shoes (0.47% of shoes)