Buyers are quite impressed at the Jordan 1 TD Mid's performance on the gridiron. The cleat's half-bootie construction delivers a comfortable fit, while the cleated outsole provides exceptional traction on both synthetic and natural grass surfaces. Although a little heavy and feel a bit narrow, all in all, the Jordan 1 TD Mid is a great football cleat that is sure to make you stand out on the field.
Pros
Retro style
Stand out design on
Perfect fit
Comfortable
Great traction
Great quality cleat
Cons
Feel a little narrow
A little heavy
Who should buy the Jordan 1 TD Mid
The Jordan 1 TD Mid is recommended for:
footballers who are looking for a reliable and comfortable half-bootie style cleat
fans of retro design and high-performance football shoe
Who should NOT buy this football shoe
As mentioned, this cleat is not for players who have wide feet. For better fit and comfort, go for football cleats that are specifically designed for wide-footers.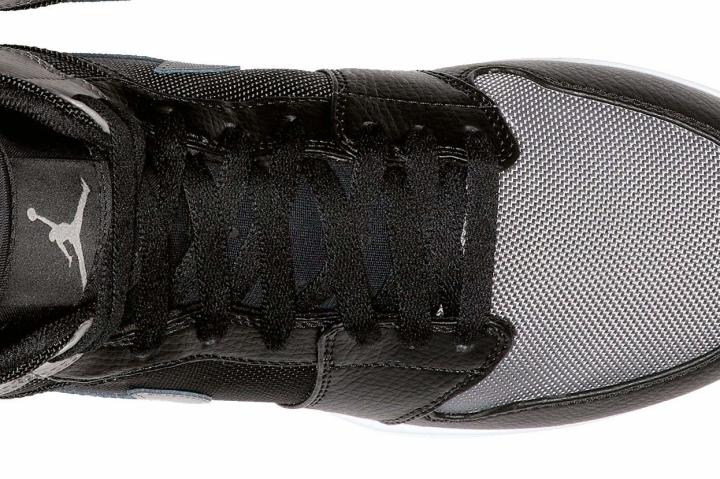 Moreover, Jordan 1 TD Mid brings back the classic iconic shoe design for retro-style fans of the Jordan brand. For those who are into more current fashion style, this football cleat is not for you.
Performs well on turf and grass
Testers of the Jordan 1 TD Mid lauded the shoe's overall performance on both turf and grass. The cleats deliver enough traction that allows players to explode off the line at a faster speed.
However, the cleats work better on turf. When running on grass, the soil gets easily soften and the mud gets stuck in the cleats. This is not a big issue overall considering the other benefits the shoe offers.
Offers durability and comfort
Get ready to soar to new heights with the Jordan 1 TD Mid from Nike. These football cleats feature a breathable, lightweight upper that helps you get off the mark first.
The combination of synthetic and mesh upper offers durability and comfort.
1 TD Mid provides ankle security
These Jordan football cleats feature a mid-cut collar that keeps the ankle secured and cushioned while a half-bootie inner sleeve offers a snug fit.
The Jordan 1 TD Mid's full-length Lunarlon keeps the foot balanced and supported all-game long.
Snug yet comfortable fit
The cleated outsole provides multidirectional traction and helps you get into space quickly.
The Jordan football cleat's mid-top collar delivers enhanced ankle security and lockdown. A ½-bootie construction delivers a snug yet comfortable fit.
Keeps the feet cool
The upper is constructed of lightweight fabric and synthetic leather.
The synthetic and textile construction enhances not only durability but also airflow.
Superior grip and traction
The Jordan 1 TD Mid's cleated outsole offers multidirectional traction on any surface.
The 12-teeth cleat plate provides superior grip to help you get into space quickly.
Jordan 1 TD Mid provides cushioning and versatility
These Jordan football cleats feature a full-length Lunarlon midsole, and it delivers cushioned support. The Lunarlon midsole provides the perfect balance between speed and versatility.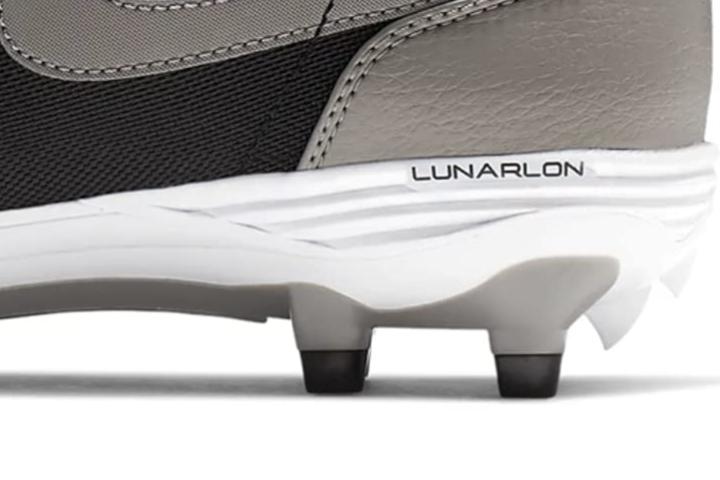 Inspired by the Jordan 1 basketball shoe, the Jordan 1 TD Mid features retro-style branding throughout. These Jordan football cleats arrive in several iconic colorways.