Many liked the Inov-8 Roclite 275. They accepted the features and technologies integrated into the shoe. Moreover, the flexibility, cushioning, comfort level, and lightweight structure of this model were lauded by many users. Some purchasers complained of its thin and not durable laces but, overall, the Inov-8 Roclite 275 was admired by many because of its fantastic construction and excellent performance on a wide variety of terrains.
Pros
Lightweight
Easy to break-in
Excellent tractions
Breathable
Durable
Roomy toebox
Well-cushioned
Flexible
Suitable for rocky terrains
Cons
Laces need double-tied
Insufficient security while running
Flimsy laces
Who should buy the Inov-8 Roclite G 275
You will love the Inov-8 Roclite G 275 if:
You prefer a lightweight, neutral shoe to use for all-day wear, walking, long-distance running, or marathons
You want a reliable shoe to partner with your off-trail adventures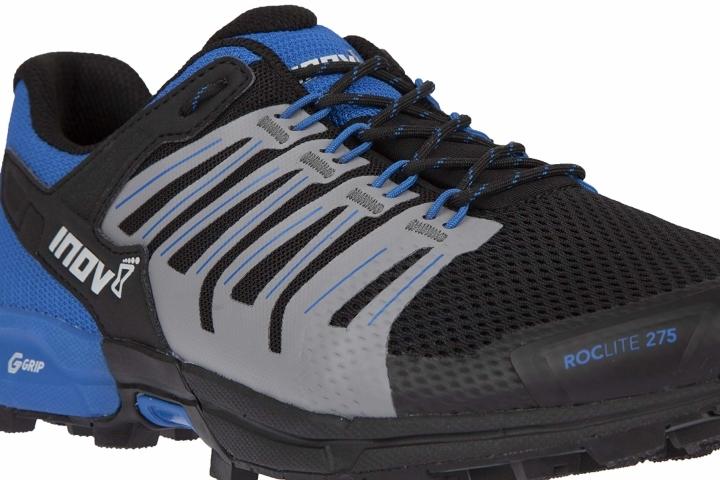 Outsoles of the Inov-8 Roclite G 275
The Roclite outsole material is integrated into the Inov-8 Roclite 275. This component of the shoe is a trail-specific outsole that is great for mixed terrains and hard-packed trails.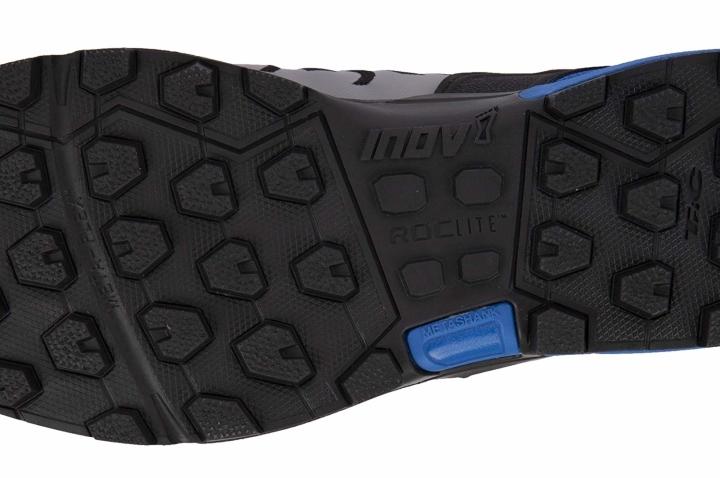 Along with the Roclite is the moderately aggressive lug pattern. The lugs offer impressive grip on both hard and soft surfaces.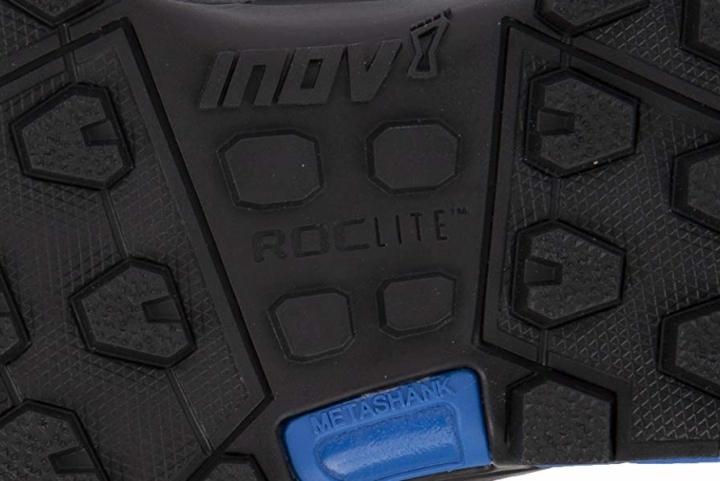 Located at the forefoot area is the Meta-Flex groove. This groove helps promote a more natural forefoot flex in the toe-off phase.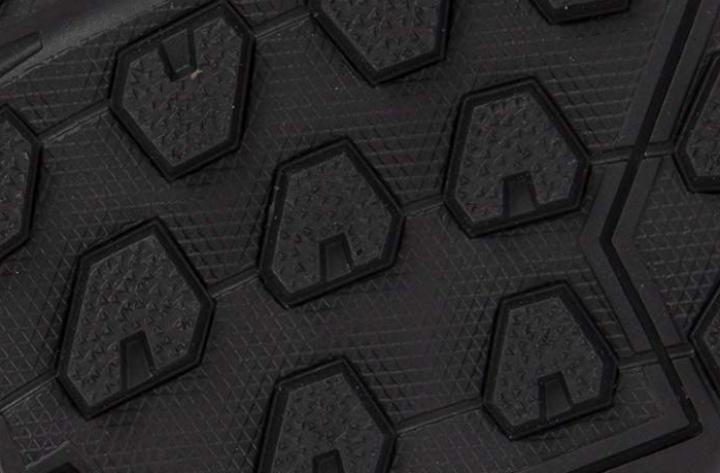 Utilized in the footwear is the G-Grip. This material is a graphene-enhanced rubber that delivers the right amount of traction needed by the runner. This rubber also provides added durability.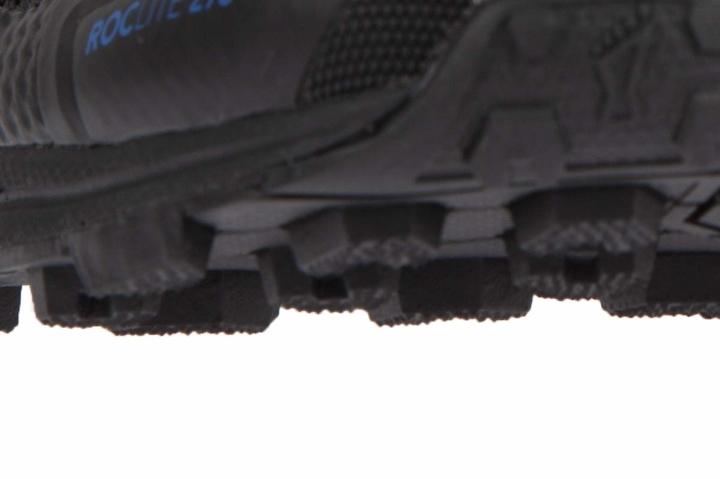 Improved energy returns with the Inov-8 Roclite G 275 midsole
The PowerFlow is utilized in the midsole of the Inov-8 Roclite 275. A unique midsole compound, this material improves energy return and increases shock absorption.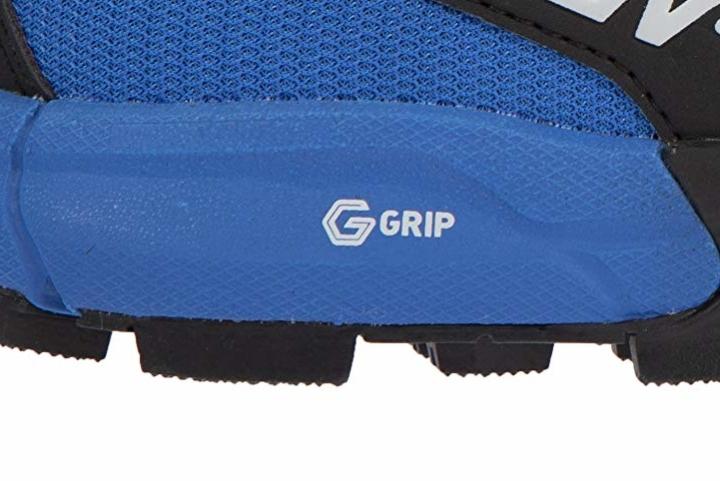 Extending from the forefoot to the midfoot is the Meta-Shank. This material is focused on providing more flexible underfoot impact protection.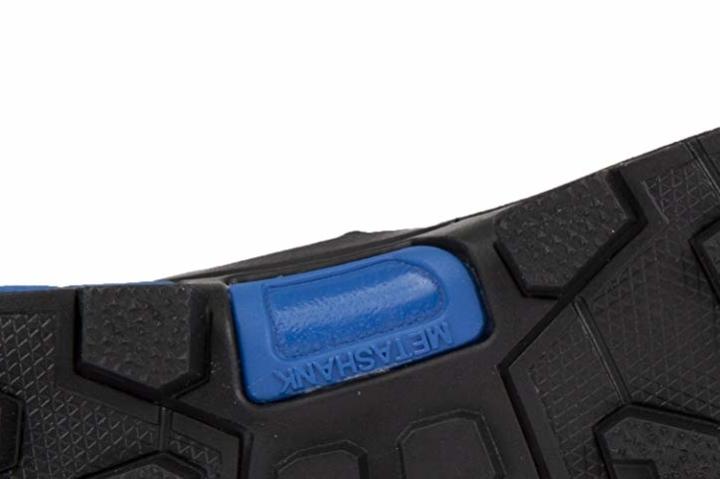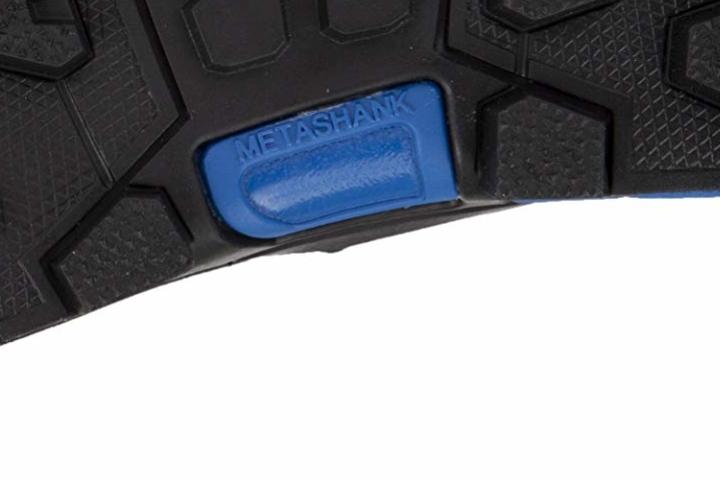 Acting as a rigid lever arm is the Fascia Band. This feature of the shoe runs from the heel to the forefoot area. This band is essential in releasing energy in every stride. After releasing energy, it allows the runner to efficiently and effectively propel forward.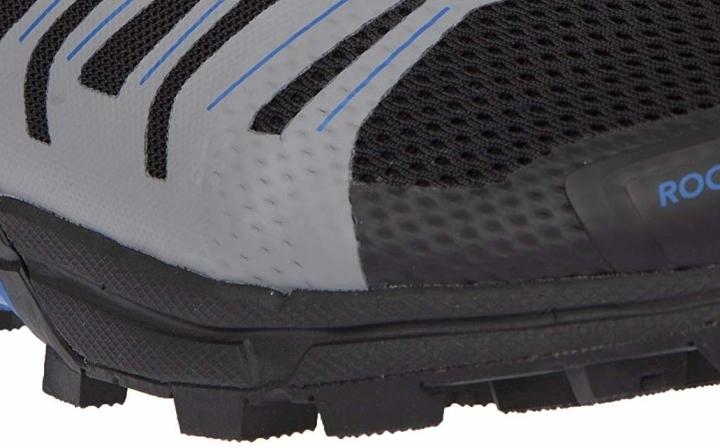 Breathable and lightweight coverage with the Inov-8 Roclite G 275 upper
A Hard Wearing Mesh is integrated into the upper of the Inov 8 Roclite 275. This material provides the foot with a more breathable and lightweight coverage throughout the run.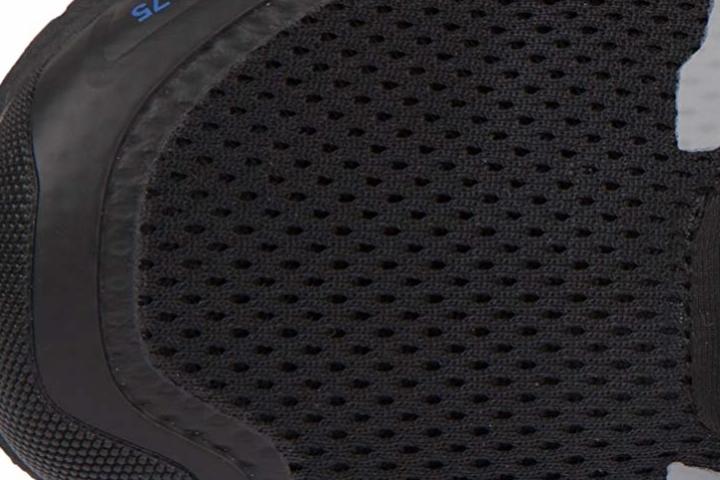 Supporting the forefoot is the ADAPTERWEB. This component of the shoe provides a more secure fit without compromising comfort.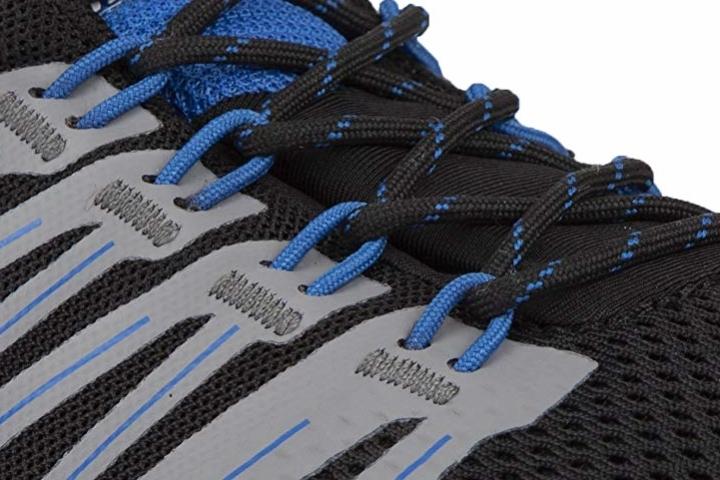 The Roclite 275 comes with gaiter hooks that allow runners to easily connect the gaiter to the shoe. The gaiter is essential in keeping debris out of the foot chamber.