If there is one shoe that can give you the closest thing to flight on the trail, it would have to be the Rocfly G 390 from Inov-8. In it, you'll be striding apace in maximal comfort minus the fatigued feet from point A to point B. Highly approved by fast-hiker-slash-author James Forrest, this premium-priced speedy kick can make you forget you're wearing a heavy-duty hiking boot.
Pros
Unparalleled bounciness
Slipper-like lightness
Immensely comfy
Sticky on dry ground
Surprisingly tough
Super-flexible
Quite breathable
Dries quickly
Gives fantastic transitions
Glove-like fit
Cons
Expensive
Tongue that shifts
Not-so-clingy on mud
Who should buy the Inov-8 Rocfly G 390
The Rocfly G 390 is a full-fledged hiker with some welcome characteristics from trail runners. Buy it if:
You need a combination of springiness, flexibility, and control in your step.
You've been searching for ultra-light boots that last long.
Breathable boots that get dry in no time are what you prefer.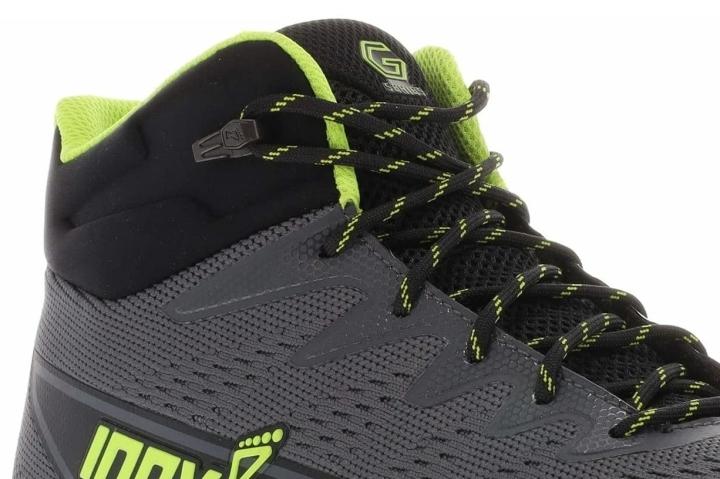 Who should NOT buy it
At $140 a pair and with no negative feedback on its tongue, the Topo Athletic Trailventure is a nice alternative to the Rocfly G 390. Also, if you're skeptical about the featured boot's performance on mud, check out the Salomon Cross Hike Mid GTX.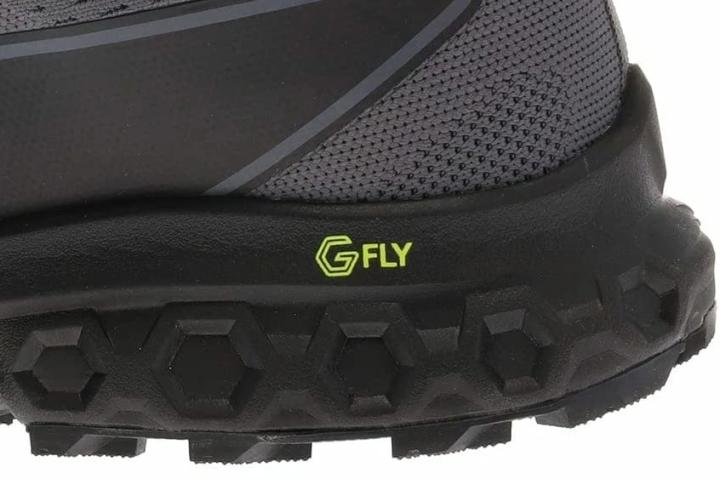 Higher leaps in the lightweight Rocfly G 390
Thanks mainly to its springy and uber-flexible sole unit, the Rocfly G 390 makes each step feel guided and supercharged. Experienced hikers agree, praising it with the following remarks:
"Surprised at how bouncy the G-Fly foam felt."
"Provides acres of bouncy energy return."
"It was really propelling me forward."
The boot's lightness (390 g apiece) also deserves credit here, with a blogger saying that it's "unbelievably light for a hiking shoe." "It's as light as my slippers," or it's like a "moon boot," says another critic. FYI: the average weight of hiking boots is 568 g, making the Rocfly G 390 lighter by 178 g in comparison.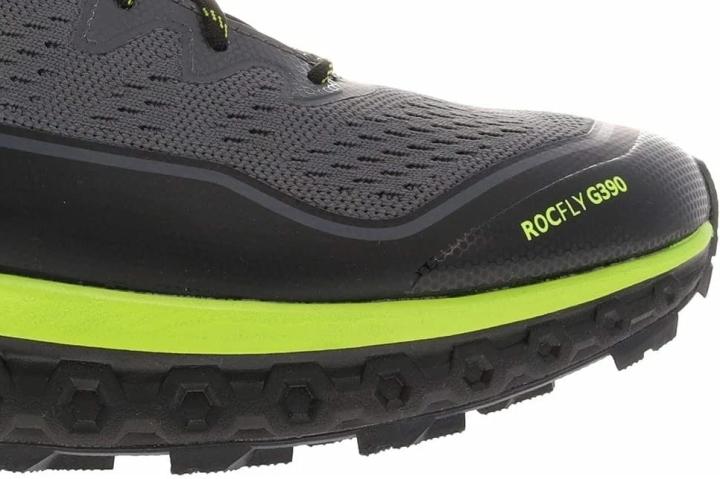 Wow-level pampering in every box
With hot takes such as "it felt like I was standing on pillows" and "underfoot cushioning feels luxurious," the Inov-8 Rocfly G 390 truly has heavenly comfort. And the cherry on top? The boot's extreme level of comfiness is available straight out of the gate.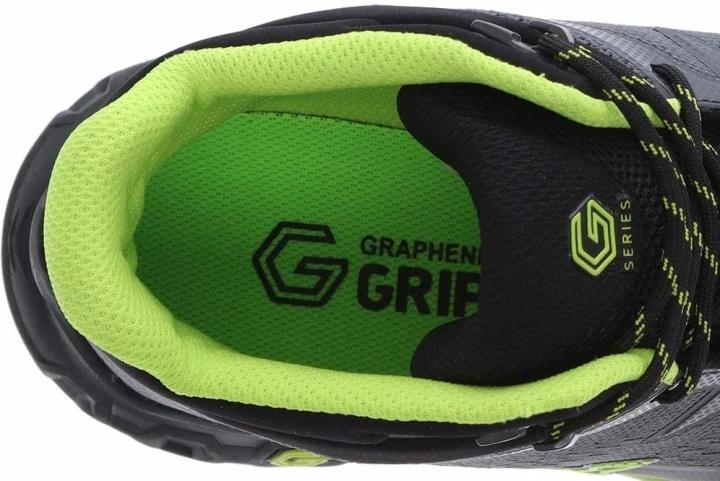 Sticky on virtually everything else except mud
Gear pundits are very impressed with the shoe's dry-ground stickiness (i.e., gravelly terrain, grass, and dirt tracks). "The traction of the Rocfly G 390 is superb," says one of them.
That being said, some footwear mavens aren't that impressed with the boot's performance on mud. One of them really struggled with the boot in one mucky area he had to cross.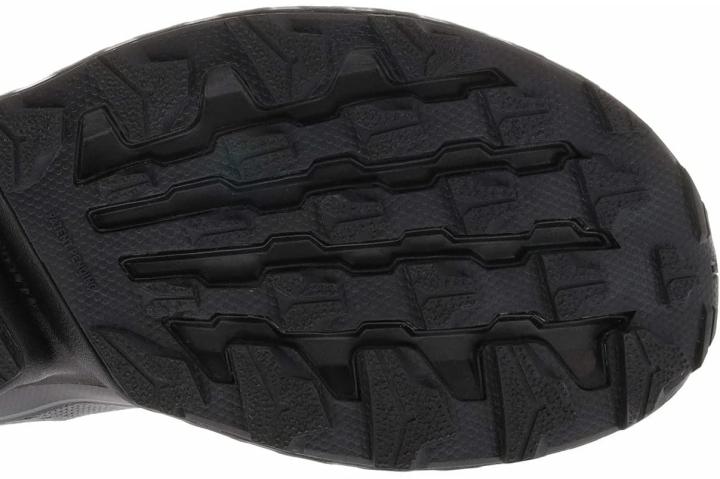 The enduring Inov-8 Rocfly G 390
This speedster of a day hiker shines in the area of durability, according to experts. One of them says that its "graphene grip just won't quit." Another one says that he is "extremely impressed with the lack of wear on the upper" after hiking for 350 miles in the shoe.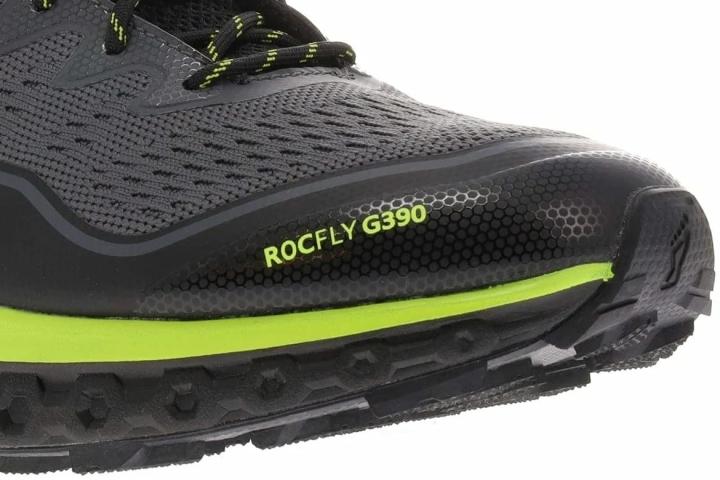 Always ready for warm adventurers
Professional reviewers are convinced that the Inov-8 Rocfly G 390 is remarkably breathable, with one saying that it's "ideal for hot weather hiking." They also applaud its quick-drying upper, which sheds off wetness a few hours after getting completely soaked.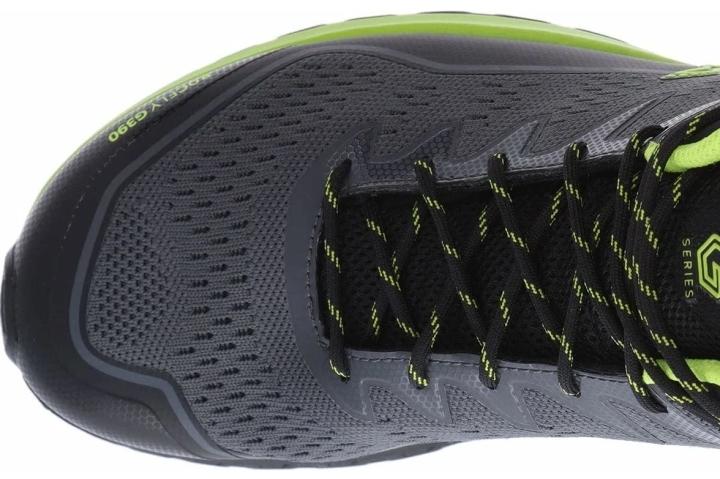 Quite pricey for its kind
"Hard to swallow"—this is how one trusted blogger finds the Rocfly G 390's 210-dollar asking price. Compared with the average price of breathable hiking boots ($157), the hiker in question is $53 more expensive.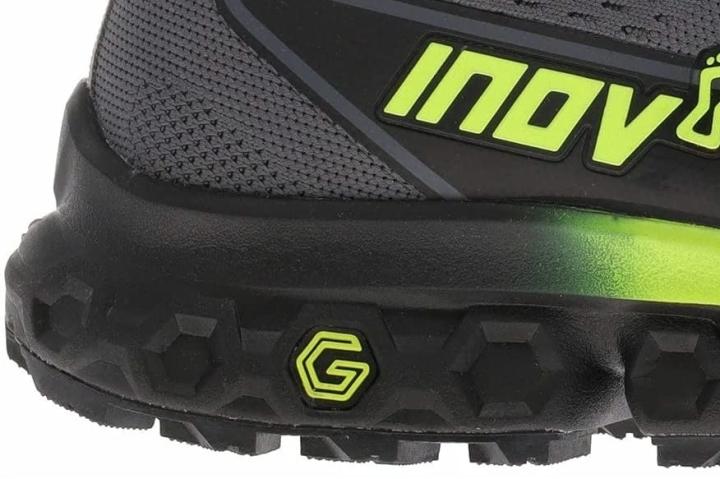 Its fit rocks
It "molded to my feet like a pair of old slippers," says one of the experts who find the boot's fit glove-like. Speaking of fit, the Rocfly G 390 has a satisfyingly roomy toe box, and gear journalists love it.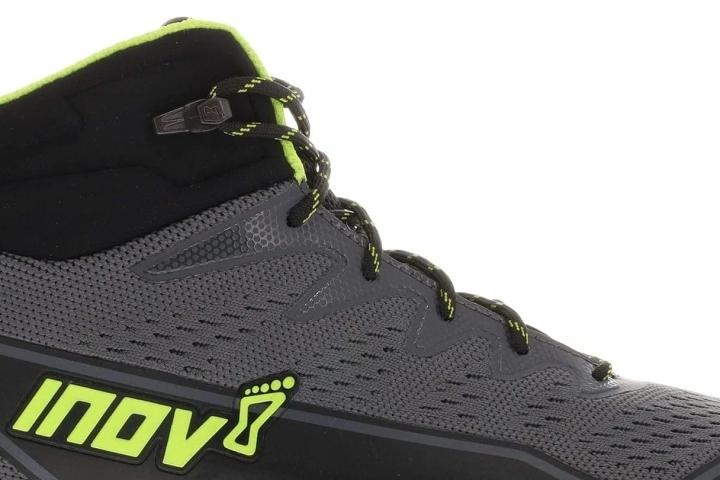 The Rocfly G 390's unruly tongue
One of the minor misfires of the Rocfly G 390 is its shifting tongue. A professional footgear tester says that it has a habit of not staying centered.