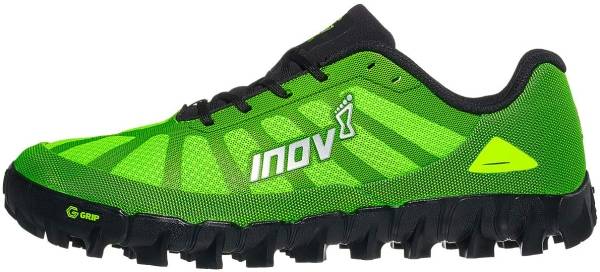 The Inov-8 Mudclaw G 260 was welcomed by many off-road running enthusiasts and competitive athletes who enjoy obstacle course racing. The underfoot platform was said to be comfortable while the outsole was praised for being highly efficient. The design and construction of the façade were also given high regard. There were some issues with the upper, but people didn't let that become a deterrent to the overall experience.
---
Verdict from 14 experts and 100+ user reviews
6 reasons to buy
The upper unit of the Inov-8 Mudclaw G 260 was considered to be supportive and protective.
Reviewers liked the outsole unit of this running shoe, emphasizing the sturdy and grippy nature of the lugs.
Many runners claimed that the foot remained steady on the trails, thanks to the even and stable placement of the aggressive outsole.
The underfoot cushioning was appreciated because it provided comfort throughout the run.
The color scheme and the design were lauded; runners thought that the aesthetics were spot-on.
The lightweight nature of this product was praised by a lot of those who have tried it.
2 reasons not to buy
A couple of users say the shoe's upper tend to crease around the top of the forefoot area causing some discomfort.

The shoe's tongue is quite short when first laced up, commented one tester.
Bottom line
The Inov-8 Mudclaw G 260 was welcomed by many off-road running enthusiasts and competitive athletes who enjoy obstacle course racing. The underfoot platform was said to be comfortable while the outsole was praised for being highly efficient. The design and construction of the façade were also given high regard. There were some issues with the upper, but people didn't let that become a deterrent to the overall experience.
Best price from 31 shops
We earn affiliate commissions at no extra cost to you when you buy through us.
57% say it's true to size.

We earn affiliate commissions at no extra cost to you when you buy through us.
Our reviews
The Inov-8 Mudclaw G 260 is a shoe for mud. It's in the name, right there. MUDclaw.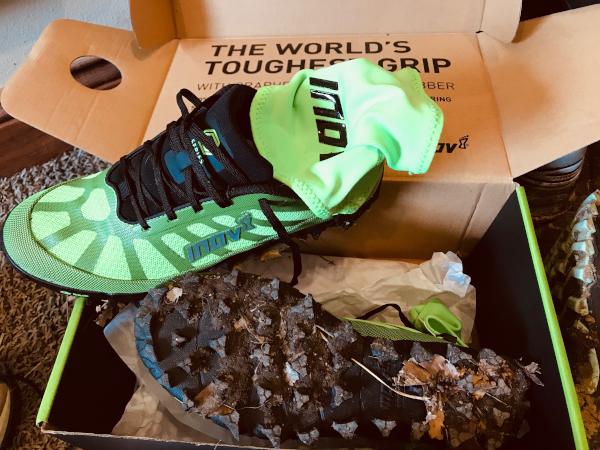 If you are considering an Inov-8 shoe, you probably already know something about trail shoes and Inov-8 as a company.
What's the Mudclaw G 260 for? Who needs to buy it? When is a "normal" trail shoe not enough? How does the Mudclaw G 260 differ from other options? Skip down to my "final thoughts" if needed.
Read on.
Overview
In short, and not surprisingly, the Mudclaw G 260 fits into a very, very specific and narrow need for runners.
Do you know what that need is? That's right. Mud runs.
Unfortunately, it is not that simple. The gap between when the Mudclaw G 260 is useful and when a non-specific mud shoe won't work is very narrow. Almost too narrow.
Buying this shoe greatly depending on two factors: Are your current trail shoes not enough for the mud that you frequently encounter? Can you handle a non-cushion, rigid shoe?
Like all shoes, the use depends greatly on the individual runner and his or her needs and running terrain.
Specs
The MudClaw 260 G has a 4mm drop and a stack height of 8.5mm in the heel and 4.5 mm in the forefoot. The lugs are 8mm. The midsole is EXTEROFLOW and outsole has a graphene grip.
The weight is advertised at 260g/9.17 oz. I wore a women's size 8, so my weight was likely slightly less. I did not weigh the shoe before I ran.
Outsole
The outsole has 8mm lugs, and this is key reason the shoe differs from other "normal" trail shoes. In addition, the outsole has a graphene-enhanced rubber, meant to be stronger and harder than non-graphene options.
That said, in terms of mud, the lugs won't reduce the amount of mud trapped on the outsole during a run. I did not see a substantial difference between the 8mm lugs and a trail shoe with 5mm lugs. Mud will stick to the outsole.
The grip is better than what you will get will shorter lugs without the graphene rubber. The outsole as a whole is a benefit.
The 8mm lugs help with soft muddy conditions. However, the mud gets trapped between the lugs just as easily as it does with a non-mud-specific trail shoe.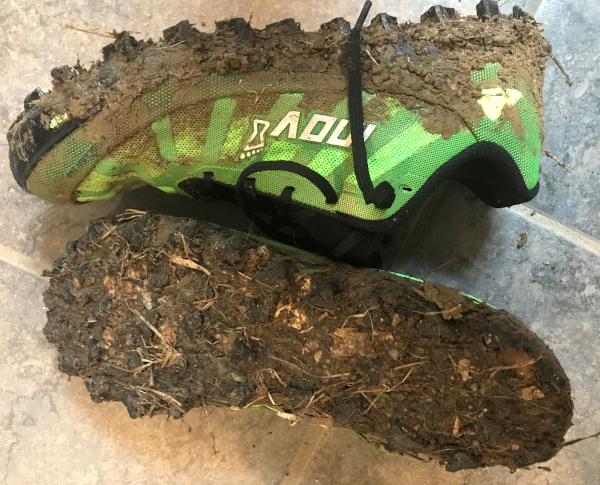 Midsole
The midsole is EXTEROFLOW, designed to absorb, store, and release energy to propel gait, according to Inov-8. The midsole, for me, is a negative.
The lack of cushion is noticed, making every step very hard on the foot sole. I don't think I would run with the shoe on distances more than 15 miles for that reason.
Upper/comfort/breathability
The upper is not waterproof, but it is breathable. I haven't run in hot weather conditions, but the cold air does enter the shoe during cold weather running. The upper lightweight, Kevlar mesh is also durable, but rigid.
Overall, the upper is positive. The thicker material around the upper from the toe around to the heel helps eliminate mud and water from entering and sticking to the upper.
There is enough room within the midfoot and toe box areas of the upper. The upper is locked down, but not confining.
Fit/toe box
I mostly wear a size 8 women's, aside from the Nike Vaporfly Next% and Turbo 2 in which I have a size 7.5 women's, although in both of those a size 8 would work. I suggest true to size, or a half-size up if you tend to be in-between sizes.
The toe box, for a trail box, is okay. The upper of the toe box is roomy enough. I would prefer a wider toe box within the forefoot area, particularly on the lateral side. That's a common comment for any trail shoe with me, except the Altras.
I do not like a tight, secure/sock feel to my shoes. Of course, with trail shoes, I do tighten the laces more than I would with a road shoe. The heel grip might slip some, but I like that feel.
I don't think that would be an issue for those runners who like to tighten the laces aggressively. The shoes are narrow, but I did not notice that within the fit, and I like a wide feel.
The shoe looks and feels like a football cleat, however. Rigid.
Stability
None. If you have joint problems, this shoe is not it.
Design
Sexy. The shoes look cool, even with mud. The shoes come with a gaiter, which is also cool looking. I don't see much use of the gaiter though, and the shoes lack a place to secure the gaiter to the front upper properly.
Cushioning and responsiveness
Although the midsole is EXTEROFLOW, designed to absorb, store, and release energy, it completely lacks cushion. This was a huge negative for me, even though I like lightweight, ground-feel shoes.
I did experience the advertised gait propelling, particularly when running at inclines and declines. Otherwise, the lack of cushion is uncomfortable when running flat terrain.
I can't see myself running more than 15 miles in the shoe because of the lack of cushion in the midsole.
Pros
Aggressive lugs
Lightweight (lightweight for the features, anyway)
Durable (try to destroy these shoes, I challenge you)
Cons
Lack of cushion
Very limited use
Not for runners who have had joint or foot injuries
Final thoughts
I run dirt, rural country roads, including sometimes the fields and road ditches. Without gravel, the roads become mud pits. Added to the lack of gravel are truck and tractor tire routs in the road.
During very muddy conditions, a trail shoe with less than 8 mm lugs won't work. That said, the Mudclaw G 260 doesn't exactly make those conditions runnable.
Adding this shoe to your running shoe rotation greatly depends on if you want to gain a few extra days of outdoor runs during wet conditions that a less than 8mm lug shoe can't handle.
What conditions work for this shoe? What conditions don't? See below. Keep in mind, if the Mudclaw G 260 isn't working, the path is probably not runnable.
Do run: soft mud, whether in a woodland trail or on dirt roads: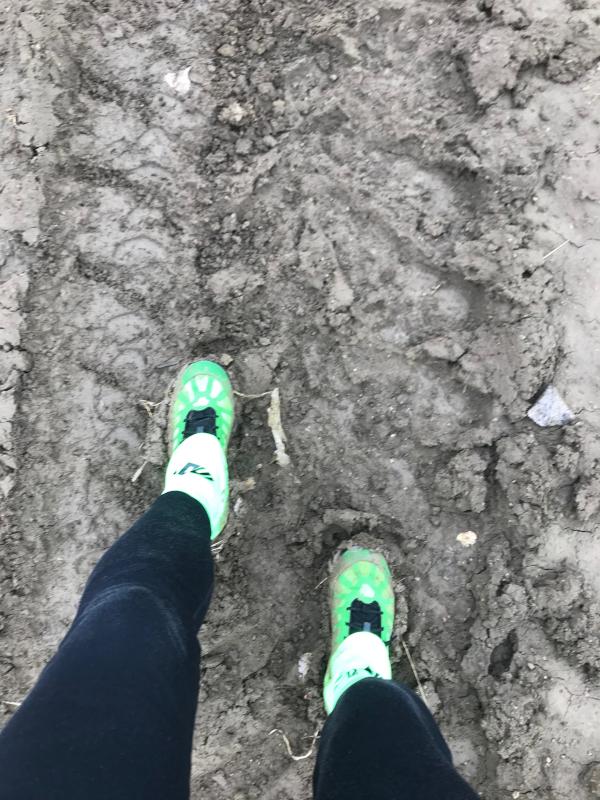 Don't run: a dirt road that hasn't had gravel for years.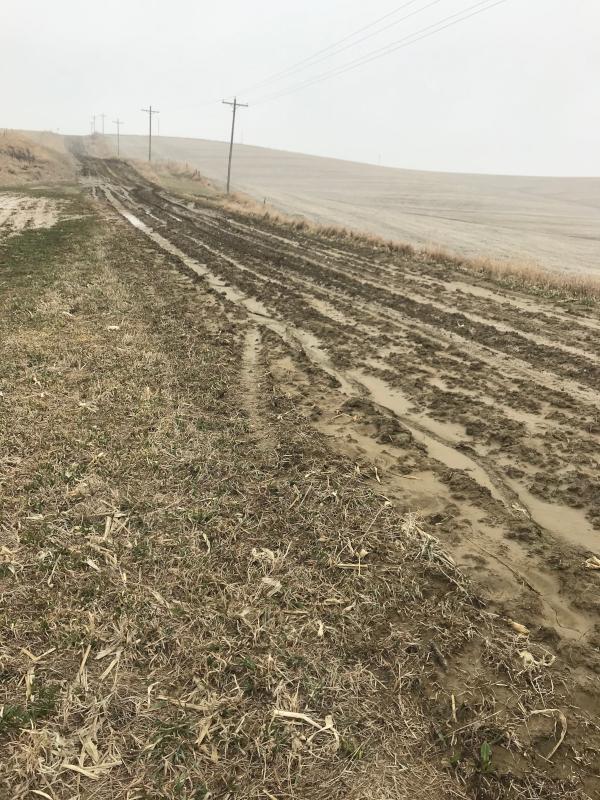 I was hoping the Mudclaw G 260 would be the driving equivalent to a Jeep in 4X4. But it's not, making the Mudclaw G 260 a very limited use shoe.
For most conditions, I could probably wear my Altra Timp 1.5s or an old pair of Saucony Excursion TR and avoid the areas with extremely deep mud.
The Mudclaw will, of course, perform better than either of those shoes in the mud, but it can't handle extremely muddy conditions that other shoes won't. Added to that is the total lack of cushion.
At $150, the Mudclaw is a purchase for runners competing in obstacle races where they need a variety of lug sizes in their trail shoes.
Or, for runners who don't have access to pavement, who hate the treadmill, and who live in rural, agriculture areas where the country dirt roads are the only option (rural road runners: I'm talking to you).
For me, I need a good variety of trail shoes to be able to run outside throughout the year. If only the Mudclaw G 260 had a softer, more cushioned midsole.
One of my favourite things is to run in the mountains; the sense of satisfaction at reaching a peak and stopping for a brief rest to admire the view is for me unparalleled.
I have increasingly gravitated towards the hills in these uncertain times when our outdoor time is limited, and as I do so, it offers an opportunity to pursue another favoured pastime - trying new shoes.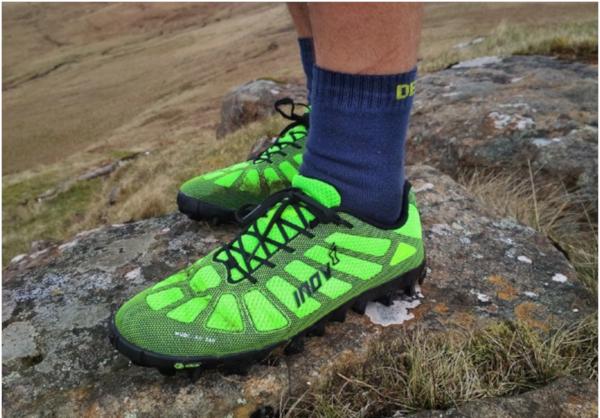 I'm a big fan of Inov-8's offerings and have previously reviewed the Roclite 305 and X-Talon Ultra 260, both of which occupy a specific place in my rotation. My home turf is heavy, boggy ground with few recognised trails, which requires an adventurous spirit and some very capable footwear!
I picked up the Inov-8 Mudclaw G 260 as my race plans for the year included a number of short, sharp, and gnarly events which, on paper, they would be ideal for.
Certainly, Inov-8 promise that they are 'The world's toughest shoe for the world's toughest muddy mountain runs and obstacle course races.' I have yet to be disappointed by the brand so that was good enough for me.
Out of the box
Out of the box, the shoe is a neon green sensation; a real smack in the face.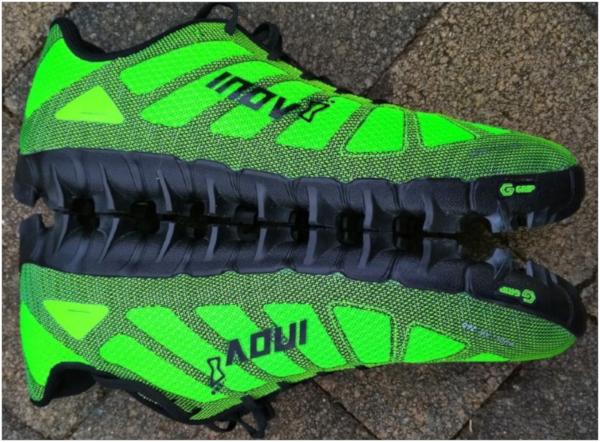 I have previously been critical of Inov-8's somewhat unadventurous designs but with the Mudclaw G 260, I can have no such complaints. It might not be to everyone's taste but they are really eye-catching and I think they look great.
The bright colour coupled with the brutal aggression of the sole's 8mm lugs makes this a really mean looking shoe making a statement that needs to be backed up in its performance. Nothing worse than a sheep in wolf's clothing.
Upper
The upper is constructed of two layers of nylon. The under layer is softer and more flexible overlaid with a web of heavy-duty 'ballistic' nylon designed to enhance durability. The overlays add some good structure and design without significantly adding to the weight.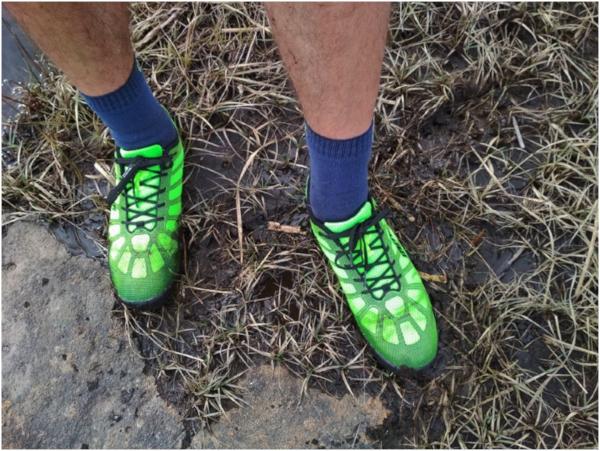 For running purely on green (or brown) soft surfaces the makeup is sufficient. However, in reality, it's a rare day when I don't encounter some rocks on a mountain run so I had some concerns about protection.
There are gaiter attachment points on either side of the heel counter and Inov-8 have included a set of matching green gaiters. This is a nice touch and they are compatible with other Inov-8 models which is some great added value.
Outsole
The outsole with its triangular 8mm studs is a brute. Inov-8 has made a lot of noise about its new graphene-enhanced rubber stating that it is 50% harder wearing, 50% more elastic, and 50% stronger than previous compounds.
This was a big attraction for me as I have found the compounds Inov-8 uses on my other shoes to wear quickly. It's the price you pay for increased grip, but, if their boasts are to be believed, it isn't one I'm going to have to pay again.
Only time will tell if the bluster is baseless or bona fire.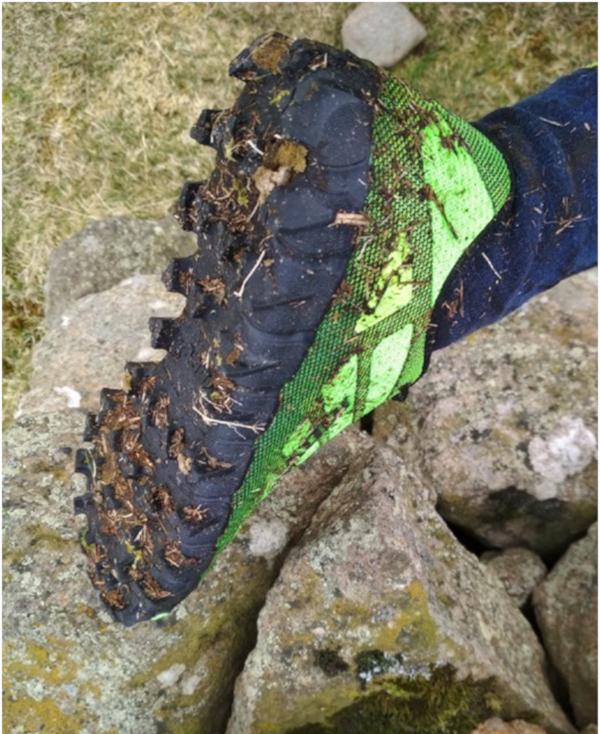 On foot, the Mudclaw is snug! It fits 1 on Inov-8's scale which they describe as 'Precision fit' and there is very little excess room in my usual UK10.
This is by design, the thinking being that the precise and nimble, narrow shape aids descending and inspires confidence on technical terrain.
I was a little concerned about the fit as I have periodically been bothered by toe blisters on a number of shoes but was happy to go with it. I often gripe about high collars on shoes so the pump-like build of the Mudclaw G 260 appealed to me.
The upper is soft and comfortable internally and the slightly elasticated laces aid in achieving a secure fit without applying too much pressure across the bridge of the foot.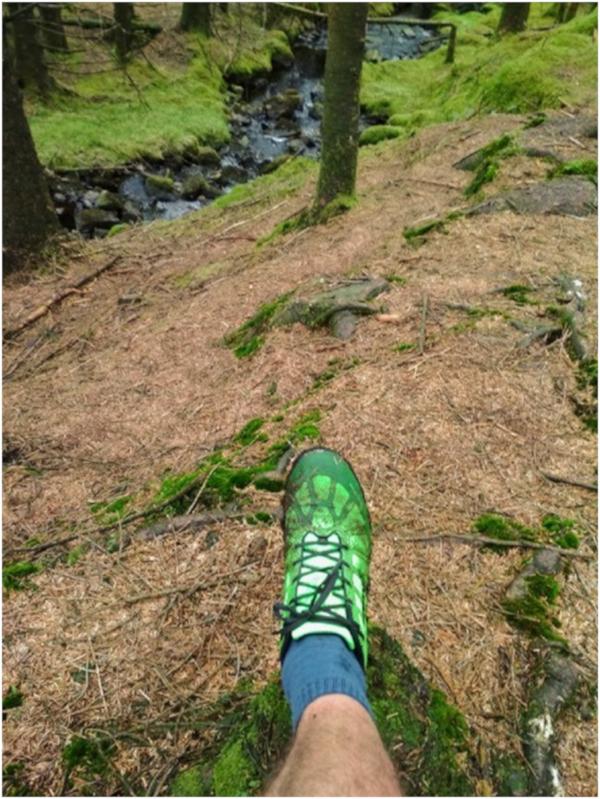 The tongue is wide, sufficiently padded, and is attached to the upper with an elasticated gusset which helps keep it in place and keep debris out.
Although there is not much underfoot comfort inbuilt in the 4mm drop shoe (8.5m heel/4.5mm forefoot), the long studs go some way to fulfilling this role by providing a soft landing on hard surfaces.
On soft ground underfoot cushioning is superfluous so I had no concerns in this area.
Performance
My first run in the Mudclaw G 260 was a mix of flat grass trail, steep rocky and grassy ascent followed by some muddy bog, grass declines, and slow technical descent.
The precision fit gives a really nimble feel and probably because of this and some new shoe enthusiasm, I found myself advancing more quickly than I had intended. I was happy, comfortable, and felt confident about everything the run threw at me.
Descending is a particularly enjoyable experience with a confident approach awarded. The snug design came into its own here with no slippage and movement in the shoe.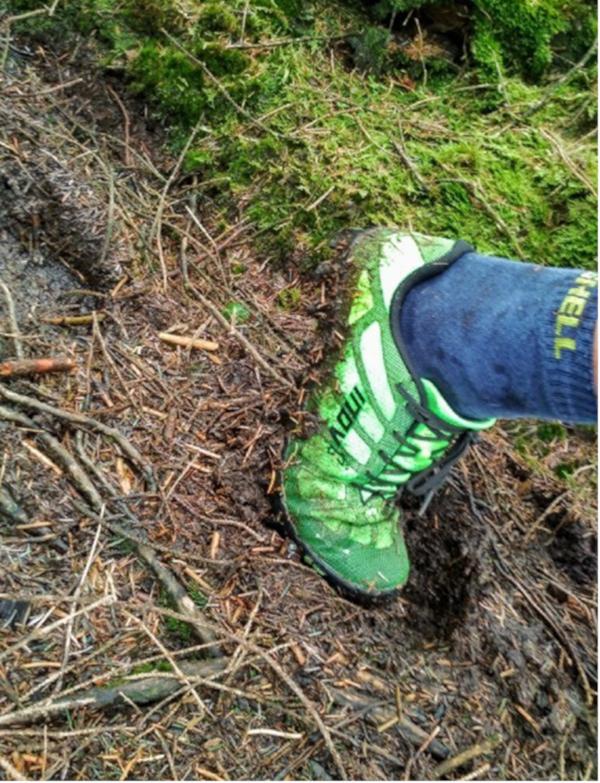 Subsequent outings on much wetter forest and bog surfaces confirmed to me that the Mudclaw G 260 is the benchmark in this particular niche of the running world.
The grip and fit give the runner confidence to aim for a landing point safe in the knowledge that, if body mechanics do their part, the shoe will fulfill its role in the equation. Tree roots, moss, and stone all posed no problem for the Mudclaw.
One particular moment stuck with me from a steep, technical grass and mud descent. My foot began to slip forward and I fully expected to fall backward, but somehow the shoe gained traction and gripped hard sparing my clothing and my blushes.
I was really surprised at the comfort levels of the Mudclaw. My misgivings about the precision fit were forgotten as I experienced no rubbing, blisters, or discomfort in spite of wearing quite thick waterproof socks.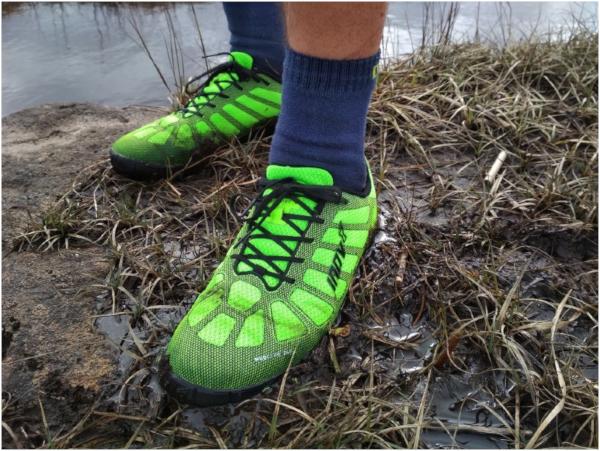 The upper seemed to adapt and expand to whatever shape it needed to be which was surprising given the robust nylon material.
I don't know how someone with particularly wide feet would find the shoe, but I imagine if it's comfortable in the shop that should carry through to the run. Interestingly, Inov-8 doesn't offer a women's specific version of this shoe, but I don't envisage that being a huge problem.
I have few complaints about the Mudclaw G 260 but did experience a moment where the slender build of the shoe gave me pause for thought. The sole is particularly narrow, especially around the heel area and the reasons for this have been explained.
This does however lead to them being a little unforgiving when you misfire. On two occasions when I was contouring across a steep slope the shoe gripped but the narrow platform resulted in a lack of stability with my ankle moving laterally under load.
This caused me some discomfort in the fibularis brevis, but I accept that I am at least partially responsible for the outcome.
Conclusion
The Inov-8 Mudclaw G 260 is designed to provide the fell or OCR runner with a lightweight, comfortable, hardwearing, and fast gripping shoe.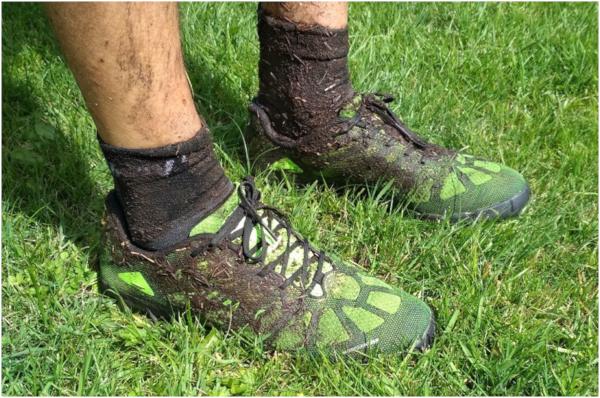 It performed well on every surface I crossed in it and, as you would expect from the name, excelled in the mud. It is a niche shoe geared towards a specific area of running and in this field, there is nothing that comes close.
If getting down and dirty is your bag then this is the shoe you need.
Good to know
The Inov-8 Mudclaw G 260 is a trail companion that's made for adventures and obstacle course racing. It makes use of an outsole that is ready to take on the unpredictable terrains. Gripping lugs pockmark this section of the shoe, and they're meant to hold onto the topography with ease. These protrusions also provide surface steadiness as they have flat edges.
The upper unit of this reliable trail running shoe features a highly durable textile that wraps around the foot securely. The material is bolstered by Kevlar overlays. Inov-8 believes that runners can achieve a confident performance on the trails with these elements covering their feet.
Standard measurements were used in the making of the Inov-8 Mudclaw G 260. Runners can get a pair in the size with which they're most comfortable. Widthwise, the available option is D – Medium. It is advertised as a unisex shoe, but men's measurements were used as the baseline.
Graphene-enhanced rubber is the material that is used for the outsole unit of the Inov-8 Mudclaw G 260. This layer is made to be 50% more durable than regular outsole compounds. It is also meant to be 50% more malleable; so when it comes to surface control, runners won't worry about an overly stiff exterior. This outsole material is also utilized in the Inov-8 TerraUltra G 260.
Heightened traction is the responsibility of the 8-millimeter lugs. These protrusions are designed to grip both dry and wet surfaces, though they're intended for the soft ground as obstacle course racing mostly involves muddy and slippery paths.
EXTEROFLOW is a cushioning platform that's responsible for carrying the foot throughout the running session. It takes in impact shock during the landing phase then converts the force into kinetic energy that the foot can use for the liftoff. It is not stiff, and it doesn't restrict the movement capacity of the muscles, bones, and joints.
Mesh is used for the upper unit of the Inov-8 Mudclaw G 260. It is not an ordinary mesh as it has a robust construction that resists wear-and-tear. But it is still breathable as it has little breathing ports that accommodate air into the foot-chamber.
The primary mesh is supported by Kevlar overlays. These network of add-ons is anticipated to help the façade in maintaining a secure fit, yet it also aims to heighten durability. It is likened to traditional toe-guards and anti-debris covers but directly integrated to the shoe's silhouette.
Rankings
How Inov-8 Mudclaw G 260 ranks compared to all other shoes
Popularity
The current trend of Inov-8 Mudclaw G 260.