As simple and minimal as its looks may be, the Bare-XF 210 v3 is a great option for workouts that don't involve a lot of jumping. It is a minimalist cross-training shoe that works excellently as a barefoot lifting shoe. Past its few flaws, this pair is a charmer in both form and function.
Pros
Feels like being barefoot
Planted for lifting
Highly abrasion-resistant

Featherweight

Breathable

Tacky grip

Good-looking
Cons
Upper lacks support

A bit pricey
Who should buy the Inov-8 Bare-XF 210 v3
You are very likely to benefit from this Inov-8 training shoe if you prefer exceptionally lightweight, barefoot-like shoes with a sensitive ground feel. It is a perfect choice for those who value and practice natural movement.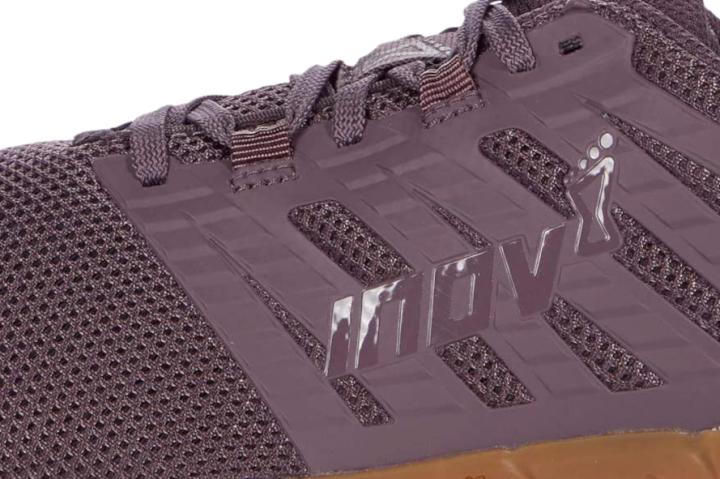 Who should NOT buy the shoe
Minimalist shoes require a certain level of foot strength from the wearer which could be lacking among beginners and people with injuries of foot conditions. In that case, a more cushioned shoe would be more appropriate. Consider the Inov-8 F-Lite 235 v3 or the Inov-8 F-Lite G 300 instead.
Inov-8 Bare-XF 210 v3 vs. 210 v2
Both models from Inov-8 are incredible minimalist cross-training shoes. The third version banked on the previous iteration's feedback and weaknesses for improvements. Here is what got better in the newer version:
More airflow from the seamless 3D air mesh upper
Enhanced forefoot protection from welded TPU layers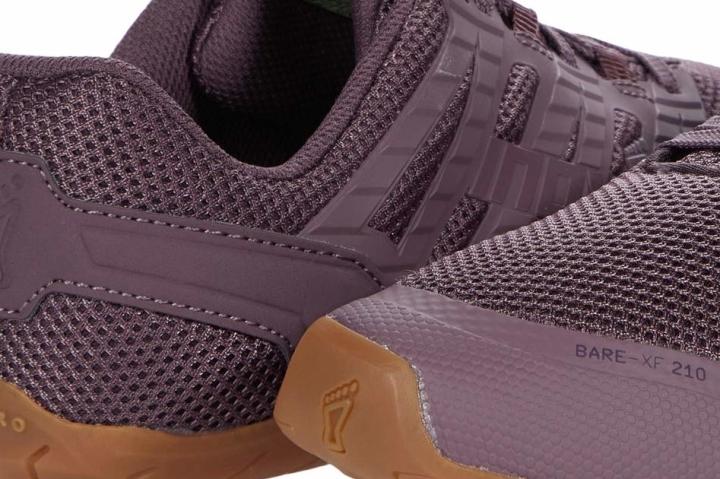 Barefoot-like comfort
Reviewers find the Inov-8 Bare-XF 210 v3 comfortable for daily training. Some even said that it was like a second skin that they forget they have it on. There is no cushioning underfoot and the only layer of padding you have between the foot and the rubber outsole is a 3-mm footbed.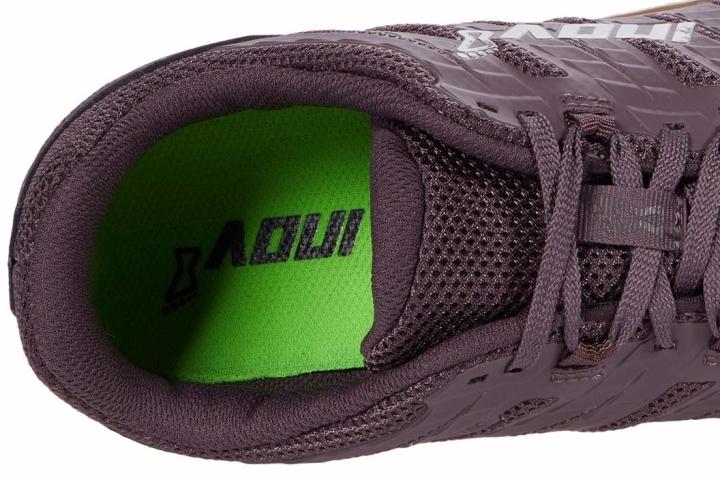 The Inov-8 Bare-XF 210 v3's lightness
The Bare-XF 210 v3 feels barely there weight-wise, which numerous wearers have confirmed. Weighing 210 g per shoe it is ridiculously lightweight compared to the average 300 g of cross-training shoes.
The fact that it is also highly breathable even in the hottest conditions makes it less noticeable on the foot too.
Sturdy and long-lasting
This training shoe from Inov-8 is crafted from durable materials and has excellent craftsmanship. The reviewers claim that it remains resistant to abrasion even in the most demanding activities like rope climbs.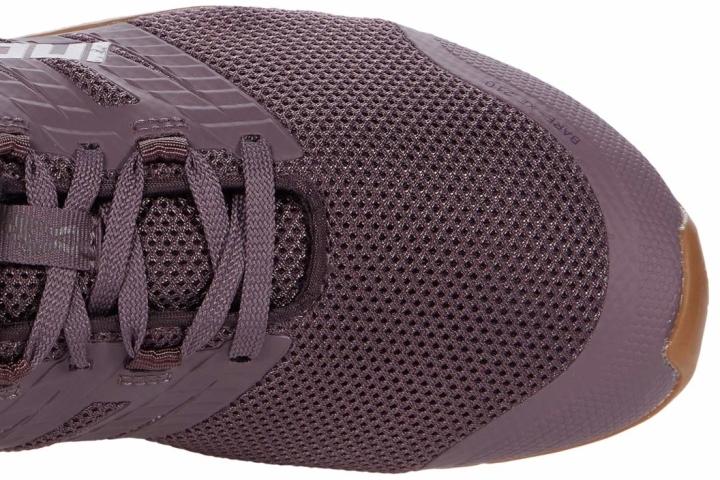 Remarkable flexibility
Thanks to its pliable upper and soles, it shapes after the foot's natural movements.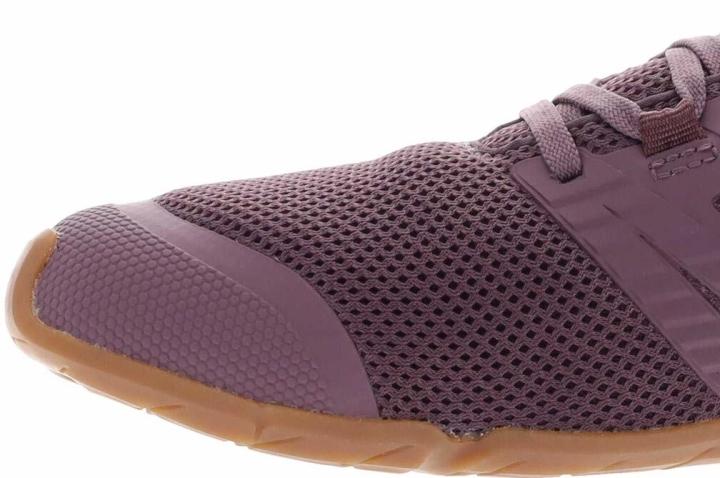 Lateral support could be improved in this Inov-8 trainer
The problem with this minimalist upper is that it doesn't offer much hold, especially when it comes to aggressive side-to-side movements. As one expert noticed, there was "a little bit of overhang with [his] foot when driving through the foot laterally."
Barefoot-like ground contact
Several lifters who prefer minimal lifting shoes find its low-to-the-ground construction beneficial for lifting.

Outstanding grip
Its outsole grips the floor during fast-paced moves, keeping the wearer upright throughout dynamic workouts.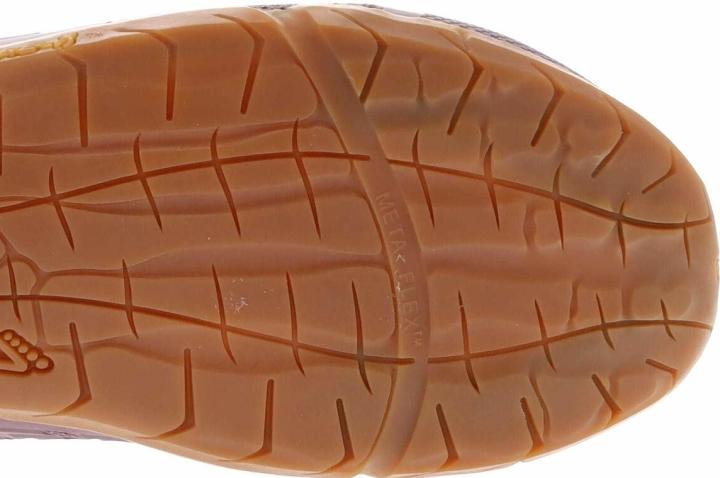 Bare-XF 210 v3 is a looker
In addition to all of its functional features, this Inov-8 shoe is also very visually appealing. Athletes adore its clean minimalist aesthetics.