Verdict from 17 experts and +100 user reviews
8 reasons to buy
Traction: The majority of experts agree that the Hoka Challenger 6 ATR has a good grip on moderate terrain and packed surfaces for which the shoe is designed.
Protection: The midsole dampens impact upon landing and creates enough barrier from rocks underfoot. Runners claim that their legs feel "relatively fresh after long, fast descents."
Cushion: Runners say that it's plush but not overly soft. It has a smooth ride and a cushy step-in feel.
Fit: The upper gives a locked-in midfoot hold. According to testers, it creates a "more precise fit."
Breathability: Although not the airiest, the shoe still has sufficient ventilation. Those who ran in humid conditions report that their feet never felt overly warm or clammy.
Comfort: The upper is very soft on the skin that no one experienced any hot spots or rubbing.
Secure lacing: It doesn't come undone easily. Trail runners claim that they can cinch them down and still feel secure without having to double knot.
Gusseted tongue: Reviewers highly appreciate this tongue design as it stays in place. More than that, it also has ample padding for "added midfoot comfort and security."
4 reasons not to buy
Compromised grip: When challenged with wet and rocky surfaces or anything loose, the shoe's traction is evidently poor.
Not responsive: Experts DON'T find the shoe "lively" and "bouncy," especially on rugged terrains where foot plant and speed are necessary.
Cramped toe box: Those with wide feet may suffer as there is not enough room for toe splay and swelling.
Drainage issues: "Lackluster." This is how runners describe the shoe's drying ability. One of them has revealed that after running through a small creek, his feet remained soggy all throughout.
Bottom line
Considered as the less technically oriented version of the Hoka Torrent 2, the Challenger 6 ATR shines as a door-to-trail option. It gives the same comfort as road shoes with enough protection for the trails. Overall, the Hoka Challenger 6 ATR is a hybrid trainer that shines as a trail running shoe for road runners who "occasionally run on trails" and trail runners who take on "mild or moderate terrain."
However, if you're looking for a pure trail shoe that's really built for the technical trails, a better option is the Speedgoat 4.
Tip: see the best trail running shoes.
Our reviews
The Hoka One One Challenger ATR 6 is a running shoe that's designed to handle the roads and trails. A max-cushioned model, it's an excellent choice for runners who want a pair that's at home on both surfaces.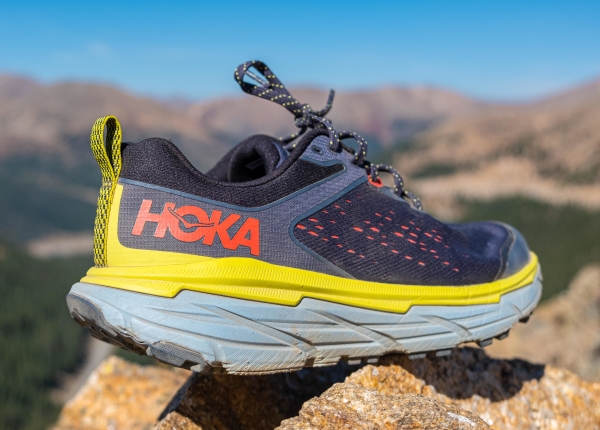 Upper
The upper is very comfortable and accommodating. I have a slightly wider foot and the shoe just wraps around my foot securely. It also made of a dual-layered mesh that is not so breathable but still works well.
Tongue
The tongue is nicely padded and semi-gusseted. While running, I did notice the mesh material that attaches the tongue to the strobel board. Although not a cause of discomfort, it was just a bit annoying.
Heel
The heel counter is very stiff and also generously padded, but I think it did the job—I had zero heel slippage. Typically, I prefer less rigidity and less padding, but this still worked well for me. A bonus is the heel loop which I really liked!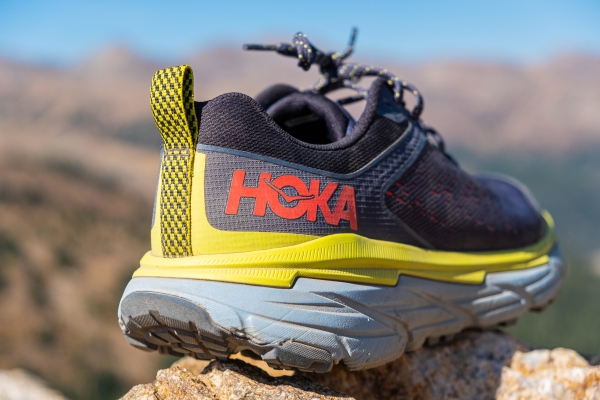 Lacing system
From what I can see, the only update made to this shoe is its revamped eyelet chain. I had pretty good lockdown in this shoe, but for some reason, I can't really tighten the laces to the max. Might be that the laces were just a bit stiff.
Midsole
Comprised of CMEVA foam with a rocker shape, this Hoka shoe runs smoothly. This midsole construction is insanely soft and comfortable, it's like running on pillows.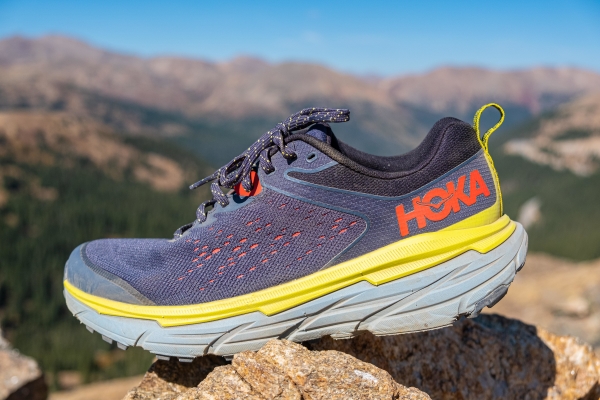 The downside, however, is its lack of pop—it felt really sluggish on flats and climbs. One thing to add about the midsole is that when going downhill, you can't really feel the rocks underfoot which is great!
Durability
Because the midsole foam is too plush, I think it's not going to last that long. Just after three runs, I have already seen some wrinkles on the midsole foam.
Outsole
The lugs of these shoes are about 3-5mm, but I didn't feel like they had an aggressive grip—a little too much for the road, and a little less for the technical terrain. It might be because the shoe tries to do everything, it's not really doing extremely well on both.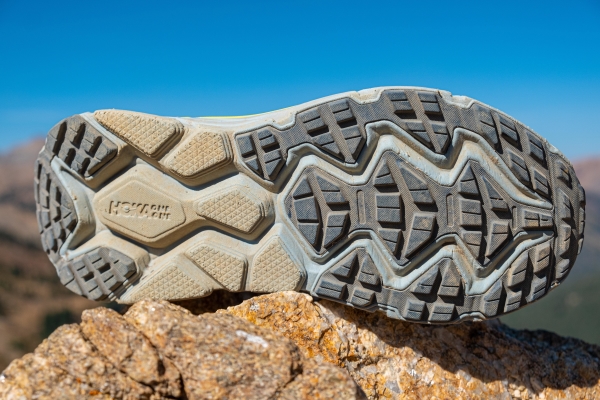 Conclusion
The Hoka One One Challenger ATR 6 is great for dirt paths and gravel roads. I'm a bit skeptical about its ability to handle steep and technical terrains. It might also be a little grippy for pure road running.
Ultimately it's probably best for those who like to run to the trails and are forced to do 3-5 miles on tarmac before or after hitting dirt, or those that enjoy being on the breeze gravel next to a cement bike path, on long training runs, but not really those attacking vertical rocky trails.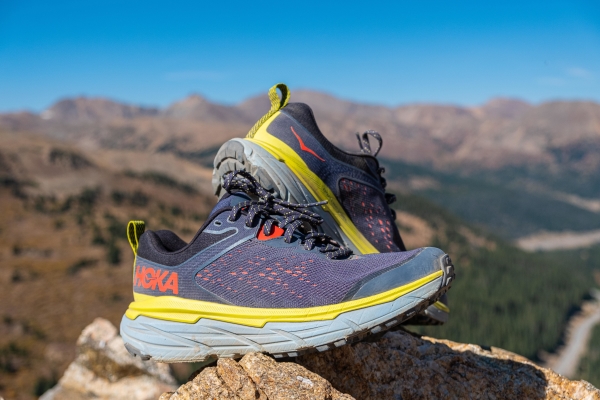 Hoka One One Challenger ATR 6: Solid choice for the trail and road?
The Challenger ATR 6 from Hoka One One upholds the signature of the series — versatility. Designed to tackle the road and trails, this max-cushioned runner highlights a smooth cruise, regardless of terrain, with its midsole construction. Don't worry about the harsh ground elements as well, this running shoe lodges your foot comfortably and securely while maximizing comfort.
For those who want a waterproof version of the Hoka ATR 6, it is also available in a GTX version.
Hoka Challenger ATR 6: What it is/isn't for?
What it is for:
Dirt paths/ gravel roads
Single-track trails
Long-distance cruises on soft terrain
Daily door-to-trail runs
What it isn't for:
Technical terrains
Loose dirt
Snow
Wet/muddy sections
Steep vertical, rocky trails
Not for straight road running
Challenger ATR 6 vs. 5: Familiar ride with a better fit
More protection. When landing on rocks, experts have noticed that the shoe dampens impact better than the 5.
Better foothold. The upper has lesser volume and really conforms to the shape of the foot, generating an improved midfoot fit.
Secure lockdown. Sporting an updated eyelet structure, the ATR 6 allows you to really cinch down the laces for a slip-free wrap.
Rankings
How Hoka One One Challenger 6 ATR ranks compared to all other shoes
Popularity
The current trend of Hoka One One Challenger 6 ATR.