Review coming soon
Hoka One One Challenger 6 ATR has just been released by Hoka One One . Our experts are working on a detailed review. Please, come back later.
Get an email when final verdict is ready:
My Rating
Our reviews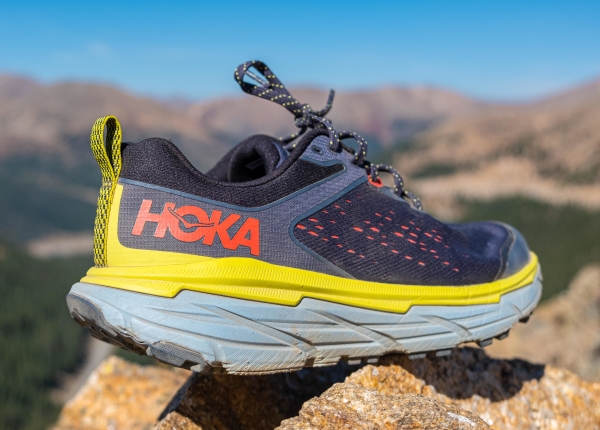 The Hoka One One Challenger ATR 6 is a running shoe that's designed to handle the roads and trails. A max-cushioned model, it's an excellent choice for runners who want a pair that's at home on both surfaces.
Upper
The upper is very comfortable and accommodating. I have a slightly wider foot and the shoe just wraps around my foot securely. It also made of a dual-layered mesh that is not so breathable but still works well.
Tongue
The tongue is nicely padded and semi-gusseted. While running, I did notice the mesh material that attaches the tongue to the strobel board. Although not a cause of discomfort, it was just a bit annoying.
Heel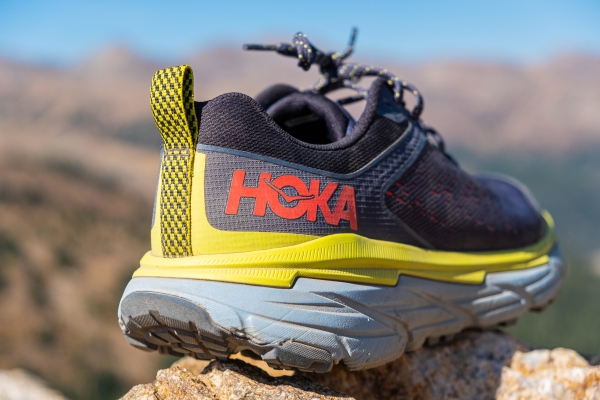 The heel counter is very stiff and also generously padded, but I think it did the job—I had zero heel slippage. Typically, I prefer less rigidity and less padding, but this still worked well for me. A bonus is the heel loop which I really liked!
Lacing system
From what I can see, the only update made to this shoe is its revamped eyelet chain. I had pretty good lockdown in this shoe, but for some reason, I can't really tighten the laces to the max. Might be that the laces were just a bit stiff.
Midsole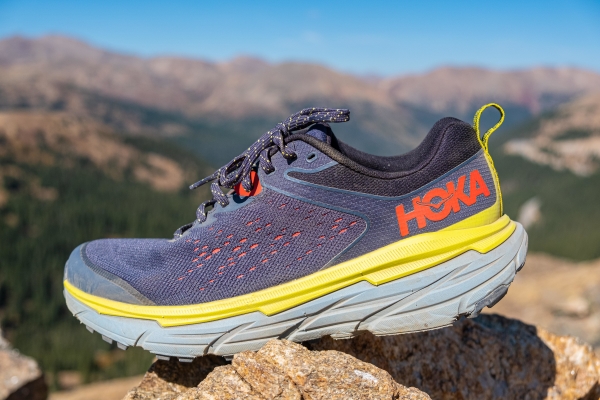 Comprised of CMEVA foam with a rocker shape, this Hoka shoe runs smoothly. This midsole construction is insanely soft and comfortable, it's like running on pillows. The downside, however, is its lack of pop—it felt really sluggish on flats and climbs. One thing to add about the midsole is that when going downhill, you can't really feel the rocks underfoot which is great!
Durability
Because the midsole foam is too plush, I think it's not going to last that long. Just after three runs, I have already seen some wrinkles on the midsole foam.
Outsole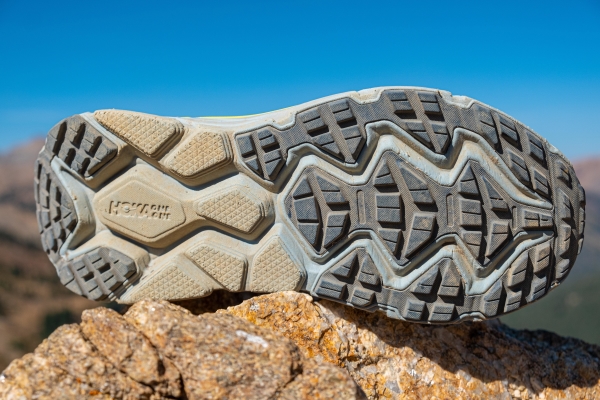 The lugs of these shoes are about 3-5mm, but I didn't feel like they had an aggressive grip—a little too much for the road, and a little less for the technical terrain. It might be because the shoe tries to do everything, it's not really doing extremely well on both.
Conclusion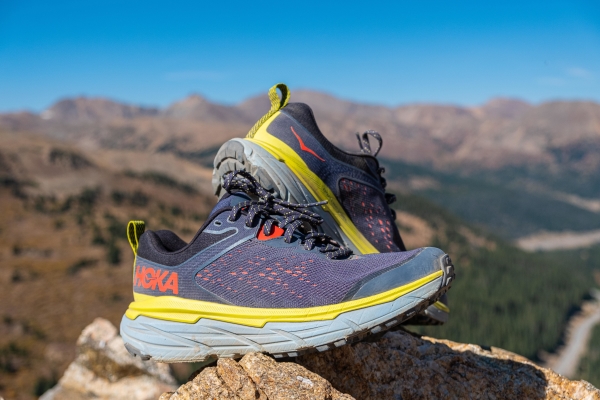 The Hoka One One Challenger ATR 6 is great for the dirt paths and gravel roads. I'm a bit skeptical about its ability to handle steep and technical terrains. It might also be a little grippy for pure road running. Ultimately it's probably best for those who like to run to the trails and are forced to do 3-5 miles on tarmac before or after hitting dirt, or those that enjoy being on the breeze gravel next to a cement bike path, on long training runs, but not really those attacking vertical rocky trails.
Hoka One One Challenger ATR 6: Solid choice for the trail and road?
The Challenger ATR 6 from Hoka One One upholds the signature of the series — versatility. Designed to tackle the road and trails, this max-cushioned runner highlights a smooth cruise, regardless of terrain, with its midsole construction. Don't worry about the harsh ground elements as well, this running shoe lodges your comfortably and securely while maximizing comfort.
Hoka Challenger ATR 6: What it is/isn't for?
What it is for:
Dirt paths/ gravel roads
Ultramarathon on rugged trails (e.g. Leadville 100)
What it isn't for:
Not for straight road running
Steep vertical, rocky trails
Challenger ATR 6 vs. 5
The ATR 6 does not feature drastic changes from its predecessor. The only obvious update is its changed eyelet structure.
Size and fit
True to size
based on 6 user votes
How Challenger 6 ATR compares
Corescore: 58-61
1 shoes (0.26% of shoes)
Corescore: 62-65
0 shoes (0% of shoes)
Corescore: 66-69
5 shoes (1% of shoes)
Corescore: 70-73
13 shoes (3% of shoes)
Corescore: 74-78
37 shoes (10% of shoes)
Corescore: 79-82
55 shoes (15% of shoes)
Corescore: 83-86
78 shoes (21% of shoes)
Corescore: 87-90
116 shoes (31% of shoes)
Corescore: 91-94
65 shoes (17% of shoes)
Corescore: 95-98
8 shoes (2% of shoes)
Corescore: 99-99
1 shoes (0.26% of shoes)
Price: £60 - £80
23 shoes (6% of shoes)
Price: £80 - £100
28 shoes (7% of shoes)
Price: £100 - £120
63 shoes (17% of shoes)
Price: £120 - £140
112 shoes (30% of shoes)
Price: £140 - £160
75 shoes (20% of shoes)
Price: £160 - £170
47 shoes (12% of shoes)
Price: £180 - £190
21 shoes (6% of shoes)
Price: £190 - £210
5 shoes (1% of shoes)
Price: £210 - £230
3 shoes (0.79% of shoes)
Price: £230 - £250
2 shoes (0.53% of shoes)
Weight: 142g - 195g
8 shoes (2% of shoes)
Weight: 196g - 249g
55 shoes (15% of shoes)
Weight: 250g - 302g
149 shoes (41% of shoes)
Weight: 303g - 356g
115 shoes (32% of shoes)
Weight: 357g - 410g
26 shoes (7% of shoes)
Weight: 411g - 464g
3 shoes (0.83% of shoes)
Weight: 465g - 518g
2 shoes (0.56% of shoes)
Weight: 519g - 571g
0 shoes (0% of shoes)
Weight: 572g - 625g
0 shoes (0% of shoes)
Weight: 626g - 679g
1 shoes (0.28% of shoes)
Weight: 680g - 680g
1 shoes (0.28% of shoes)