Although the Hoka Mach received many satisfactory reviews, others could not help but compare it in favor of its predecessor, the Clayton. While most of the Mach's users admired the design and structural elements, and many others found it pleasant to wear, some found faults in the shoe's fit and feel. Overall, the Mach was a comfortable shoe, but some improvements are necessary for a completely praiseworthy performance.
Pros
Lightweight
Alleviates knee discomfort
Great energy return
Minimized arch blisters
Enough room in toebox
Responsive ride
Breathable
Cons
Thin tongue
Lacks "race feeling"
Who should buy the Hoka Mach
You will love the Hoka Mach if you want a neutral running shoe that provides efficient performance and at the same time alleviates knee tensions and discomfort.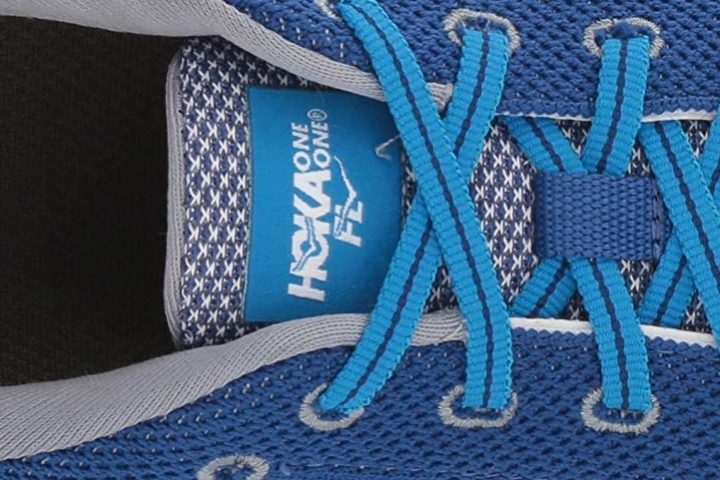 RMAT in the Hoka Mach outsole
The RMAT® is an outsole material made from a blend of injection-molded rubber and ethylene-vinyl acetate (EVA). This combination results in a compound that is elastic and brings a higher-level rebound for improved running performance. The rubber-and-foam mixture also gives the outsole a fantastic balance of durability and traction that is perfect for the roads.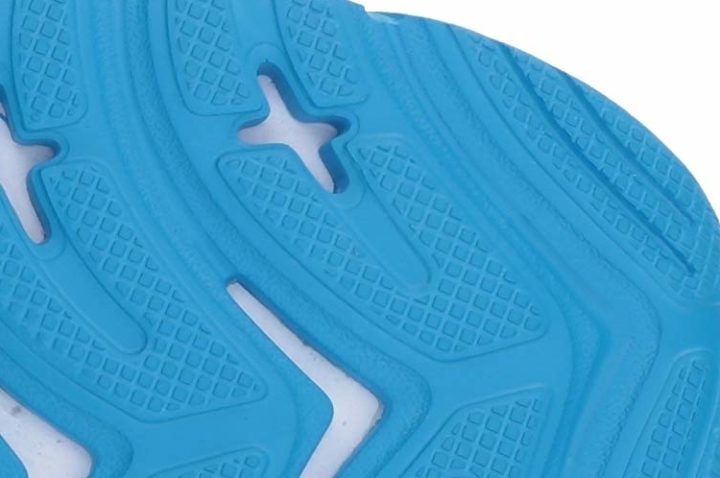 The tread pattern of the outsole displays a wishbone design, as well as parallel siping on strategic areas. This layout ensures a flexible unit for smoother transitions and an overall enhanced stride.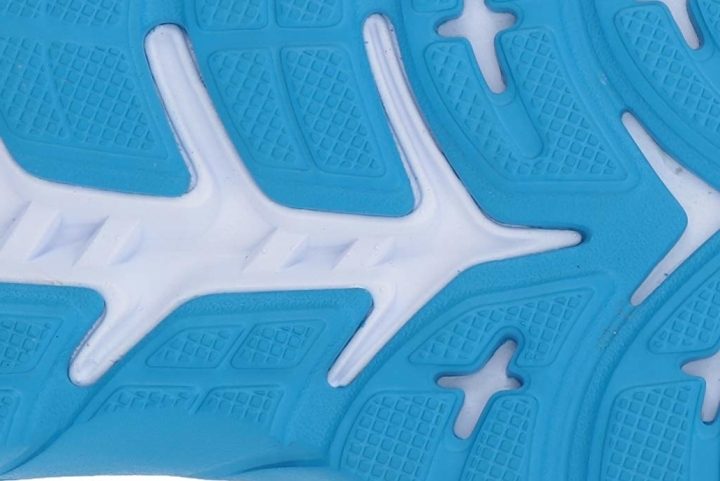 Responsive rides with the Hoka Mach midsole
Thanks to the PROFLY™ material, the midsole of the Hoka Mach is able to offer a snappy and responsive ride, while also providing calculated cushioning in specific areas: softer in the heel for a protected landing, and firmer in the forefoot for enhanced propulsion.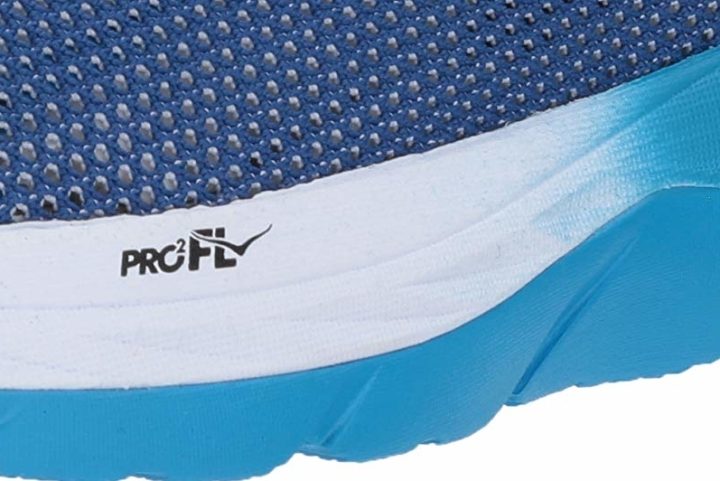 The midsole is constructed following a unique geometry called the Meta-Rocker. This shape means the midsole has a low stack height and a slightly elevated forefoot that forms a fulcrum, like a rocking chair. With this structure, the runner's natural foot motion and most efficient gait cycle are promoted.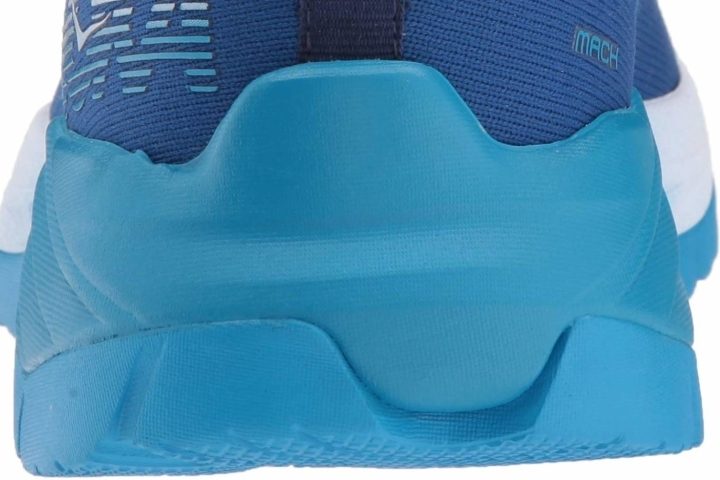 Moreover, the Meta-Rocker has an early-stage transition zone, which is behind the metatarsal heads. What this means is that the heel-to-toe transition is smoother and quicker.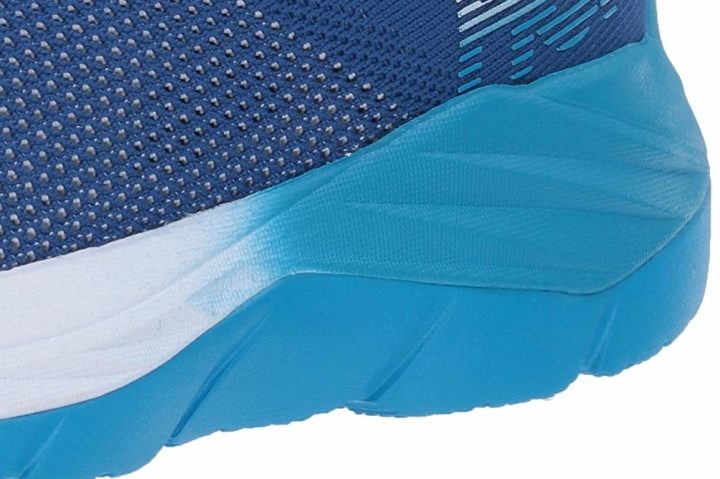 Breathable with a luxurious feel in the Hoka Mach
The Mach's lightweight, engineered mesh permits a comfortable and contoured fit while permitting maximum-level breathability for a luxurious feel. The vamp and midfoot areas employ an open-knit pattern as airflow is essential in these parts. Conversely, the arch and heel have a close-knit layout to enable support and structure for a problem-free ride.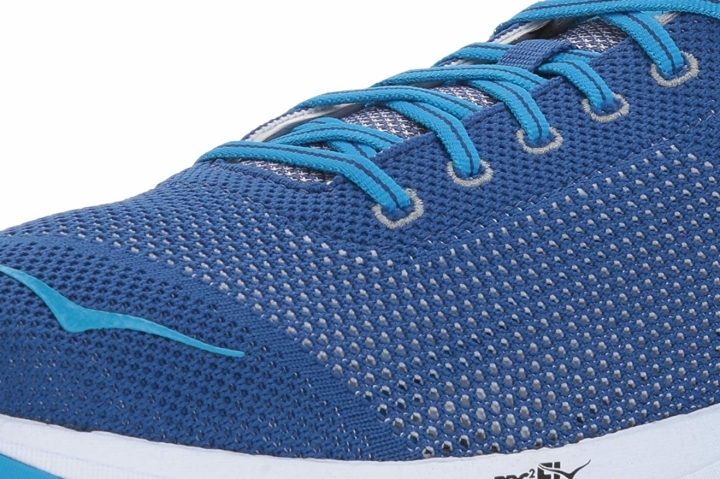 Meanwhile, the interior of the shoe features a no-sew construction, which allows a seamless and irritation-free fit and sensation. Such a form reduces the chances of blistering and chafing.